When United Kingdom-based Aromatherapy Associates chairman and co-founder Geraldine Howard called Marchello Chimenti in 2010 to see if he'd be interested in heading up the North American arm of her venerable company, he was initially hesitant. With a background in international business and marketing, he was a little reluctant to sell spa products. Howard promptly sent him some of the company's popular Deep Relax bath oil, and the product would go on to—in his words—change his life. "My mind is always overactive and racing at the end of the day," he says. "But I tried it and instantly had this beautiful deep sleep that was so sedative, so transformative—I immediately understood. I got it."
At that time, Aromatherapy Associates had a small but growing presence in North America, but had long been winning people over in Europe, where it built a niche position over a few decades in high-end hotels, spas, and iconic shops like Selfridges, Fortnum & Mason, and Liberty. One of aromatherapy's early pioneers, Howard first began studying essential oils in the 1970s, after dropping out of biochemistry. Then, in 1985, she co-founded her brand and, from her London flat, started blending products and offering treatments. She was soon counting high-profile customers such as Princess Diana as clients, and it wasn't long before the line would become one of the U.K.'s biggest beauty exports, now sold in over 50 countries around the world.
Chimenti ended up taking that job as vice president of the Americas, and is now banking on the brand's transformative power to help grow it this side of the pond. Misinformation abounds, he says, but North Americans have more than made up the stagger from their European counterparts in embracing aromatherapy. The idea of taking time out to recharge, reenergize, and relax using plants and essential oils as building blocks to our health and wellness is something that resonates with a growing number of us as an antidote to our ever fast-paced lives. As a result, the company has seen a 24 per cent growth in Canada this past year alone (in Vancouver, it can be found at Secret Location and Absolute Spas).
While harnessing the power of scent isn't new—the ancient Egyptians had a myriad of uses for aromatics—modern aromatherapy is slowly gaining traction with a mainstream audience thanks to science. Smell, which is linked to our limbic system or emotional center of the brain, has the power to trigger physiological responses that alter our mental, emotional, physical, and spiritual states of mind. "It's so much more than just a pleasant scent that transports us back to a time and place," adds Chimenti. "It can have a physical effect, too, by, for example, aiding digestion, sleep, tension, and enhancing micro-circulation in the skin."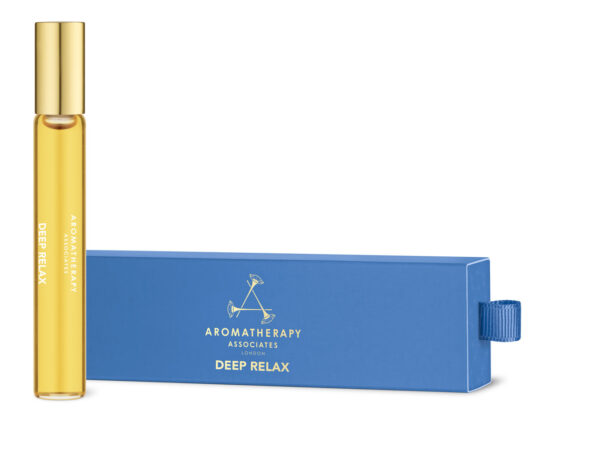 Whether Aromatherapy Associates is the leader of this movement or whether they're simply enjoying the upswing of a broader trend, no one is really sure. "It's probably a bit of both," says Chimenti. "We're blessed to have been at the forefront of the authentic aromatherapy movement by working with thought leaders in essential oils and how these oils interact with the mind and body," he says. "But we're also part of a bigger movement that's part of an even bigger movement—we're benefitting and progressing exactly because so many are interested in sleeping better, practicing yoga, and eating more healthily."
When Aromatherapy Associates co-founder Howard was diagnosed with cancer in 2012, she launched the Inner Strength essential oil blend to give her a positive frame of mind. And, though she passed away just this year, her spirit lives on in the new Inner Strength skin care collection, which debuted this fall. It's a revolutionary concept that pushes beauty industry boundaries by taking hand-blended essential oils targeted for skin care that also address mental wellbeing and emotional health through complexion. "Whether naturally sensitive or acquired sensitivity through pollution, environment, or stress, 50 per cent of people have sensitive skin," explains Chimenti. To combat this inflammation, each bottle is packed with key ingredients including chamomile essential oil (to calm the mind), cotton thistle flower (to restore the dermis and epidermis), and arnica flower (a natural anti-inflammatory). The entire range—from a cleansing balm to a recovery moisturizer— rebuilds skin, but also shields it from the effects of emotional and environmental stresses.
It's the first line to connect a daily skin care regimen with emotional wellbeing—and it's unisex, which means that anyone can benefit from both mind and matter.
---
Get your copy of our Winter 2016 issue.