Reach Vancouver's most discerning, cultured urbanites.
Celebrating 14 years of storytelling, MONTECRISTO presents influential personalities behind the culture and creations of Vancouver, focusing on design, beauty, food and wine, travel, fashion, business, books, philanthropy, music, and more. Reach over 1.1 million discerning Vancouverites—in print and online—per quarter. Contact us today to explore our print and online properties.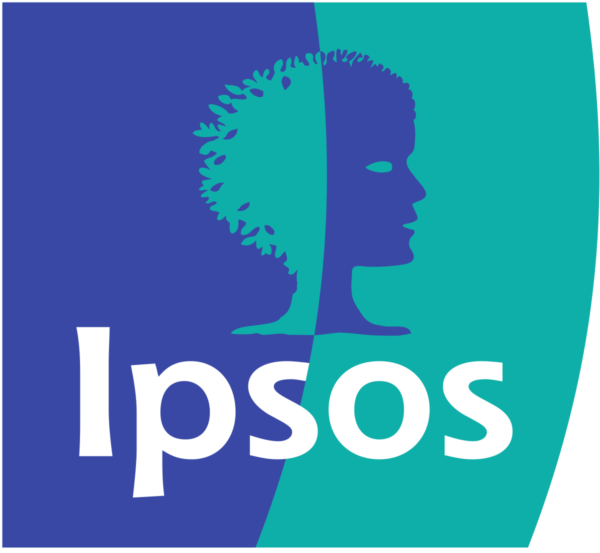 MONTECRISTO Office: 604-321-7121
Director of Sales, Marketing, & Distribution
Alessandra Bordon
[email protected]
Phone: 604-321-7121 ext. 226
Advertising Coordinator
Lenora Ede
[email protected]
Phone: 604-321-7121 ext. 244
Each quarter, MONTECRISTO influences the discerning, cultured Vancouverite with its reach of over 1.1-million.
Our newly released Ipsos demographic survey describes the MONTECRISTO reader as:
A Highly Educated, Professional Vancouverite.
MONTECRISTO is distributed to the greater regional areas of Vancouver (75 per cent), North Shore (12 per cent), Richmond (six per cent), Burnaby/Coquitlam/Port Coquitlam and other areas (seven per cent); 53 per cent of MONTECRISTO readers are male, and 47 per cent are female; 56 per cent of MONTECRISTO readers hold a bachelor's degree or higher and 15 per cent have a post-graduate degree; 65 per cent of MONTECRISTO readers are married or in a domestic partnership.
Affluent.
Average annual household income: $219,813. Average number of cars per household: 2.06. Top five types of vehicles owned: SUV, mid-size, luxury, sports and small car. 73 per cent of MONTECRISTO readers own their own homes and 47 per cent of MONTECRISTO readers or members of their family will buy or sell real estate in the next two years.
An Active Online Consumer.
91 per cent of MONTECRISTO readers have made an online purchase in the last 12 months.
A First-Response Consumer.
89 per cent of MONTECRISTO readers like the ads in MONTECRISTO. After viewing an ad in MONTECRISTO, 50 per cent of readers have visited the advertiser's website, 42 per cent have kept the ad as referenced for the future, and 23 per cent have purchased the advertiser's product.
Well-Travelled.
Each year, MONTECRISTO readers take an average of 8.26 flights and stay an average of 23.44 nights in hotels. Travel is the editorial subject read most among MONTECRISTO readers.
One Who Uses MONTECRISTO as a Lifestyle Guide.
83 per cent read their copy of MONTECRISTO at home, spending an average of 149.4 minutes per copy; 67 per cent of readers refer back at a later date.
(Source: Ipsos)
With web-exclusive stories published daily and over 14 years of archived print editions, readers of  MONTECRISTOmagazine.com have much to explore on Vancouver's internationally inspired online space. MONTECRISTOmagazine.com delivers over 600,000 thousand impressions each quarter (source: Google Analytics / Google Ad Manager).
The unique advertising environment of MONTECRISTOmagazine.com offers:
Original Editorial Environment on a Variety of Lifestyle Topics                                                                                                                                                                          Every story is authentic, written by our in-house editors and network of contributors in Vancouver, across Canada and the world, ensuring brand safety. Topics include design, food, wine, beauty, fashion, automotive, culture, art, travel, music and more. No advertorial or sponsored content is published.
Guaranteed Impressions
Each online campaign is based on a set number of guaranteed impressions over a set period or time with reporting.
Limited Number of Advertisers
To ensure the guaranteed impressions, a limited number of high quality advertisers are present at one time, also providing category dominance.
Maximized Visibility Throughout the Site
All advertising is rotated throughout the site maximizing visibility where traffic increases.
Creative Unit Simplicity
Four creative units are used: 970 x 250, 300 x 250, 300 x 600, and 728 x 90 creating an impactful brand visual throughout the site.
Responsive Design
MONTECRISTOmagazine.com's responsive design will ensure your ad automatically appears in full on both mobile and tablet screens.
Celebrating 14 years of storytelling, MONTECRISTO continues to entertain and inform the discerning Vancouver urbanite.
97% of MONTECRISTO is mailed in recyclable material to Affluent Vancouver Households via VIP client lists of Vancouver-based luxury retailers, detached homes of Canada Post Neighbourhood Mail and the remaining by request to private jets and clubs, as well as select hotels and stockists (source: Canadian Circulations Audit Board / Ipsos)
MONTECRISTO's distinct print environment offers:
65 per cent Editorial/35 per cent Advertising Environment Guarantees Category Dominance 
Be among up to about five of your peers in your industry business category. This is ideal for new brands launching into the Canadian market. By associating with other like-minded brands readers already know, you instantly educate readers on the level of quality you offer while reinforcing your specific brand name.
Only Full-Page or Double-Page Ads
This reduces the advertising clutter and provides a seamless reading environment; 88 per cent of MONTECRISTO readers love the ads in MONTECRISTO (source: Ipsos).
Upfront Guaranteed Positioning
Due to fixed right-hand positions, you can guarantee your ad position in the first 21 pages of the magazine. These positions include opposite the Publisher's Letter, opposite the Table of Contents, opposite the Editor's Letter, opposite the MONTECRISTOmagazine.com Table of Content page, and more.
Ads Placed Only on Right-Hand Side Pages Opposite Full Editorial Pages
This ensures the reader sees your ad as much as the story beside it.
No Two Ads are Side-by-Side
Ads are never placed next to other ads.
Competitive Separation
Ads are paginated with the most possible separation between you and your competitive peers.
Complementary Editorial Placement
The magazine is paginated with key lifestyle categories clearly defined. Requesting a position opposite your related industry ensures exposure for your service or product to an interested audience.
MONTECRISTO News
This weekly e-newsletter is sent to paid subscribers and opt-in readers. Each edition directs readers to daily online stories on MONTECRISTOmagazine.com not found in the print version of the magazine, along with expanded print stories.
Event Marketing
MONTECRISTO collaborates with long-term advertising clients to create and/or assist in various event programs, supplementary marketing initiatives/relationships, VIP gifts, and more.
*All added value opportunities are reflective of advertising investment. Contact your Account Executive today to discuss your customized marketing plan.
"MONTECRISTO is an exceptional partner for iconic luxury brands, including Tenuta Luce, Penfolds, and The Dalmore. The MONTECRISTO team is influential, strategic, and collaborative and works with us to create creative and memorable campaigns and experiences."
–Angela Heffernan, Mark Anthony Wine & Spirits
"MONTECRISTO's simple and elegant design tells of Vancouver's fashion, artistic and business leaders who are making a mark in Vancouver and around the world. Targeting high-powered and discerning readers in the Greater Vancouver area, MONTECRISTO Magazine is the obvious choice for an established brand opening in the Vancouver market."
–Debra Margles, President, Michael Kors Canada
Target Vancouver's most discerning and cultured urbanites with MONTECRISTO. To receive our media kit which includes audited distribution information and highlights from our Ipsos demographic audit, complete the following form. Kindly note: we do not offer access to email accounts with no contact name or company name.