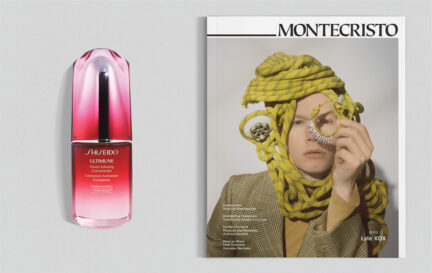 Best Deal—For $59, receive a three-year subscription (12 issues) to MONTECRISTO and a 30 ml Shiseido Ultimune Power Infusing Concentrate (newsstand and shipping value: $149).*
For $29, receive a one-year subscription (4 issues) to MONTECRISTO (newsstand and shipping value: $34).*
*Applicable taxes and shipping costs are included in the subscription price for all Canadian addresses. Shiseido offer is only available for three-year subscriptions to Canadian addresses only and expires December 7, 2020. Shiseido Ultimune Power Infusing Concentrate is sent once payment is received. MONTECRISTO does not sell or rent subscribers' information.
Already a subscriber? Renew now.
Looking to purchase a single issue? Browse our past issues.
Gifting a subscription? Simply enter the recipient's address in the shipping field upon checkout.