Chin Injeti has always been a Stevie Wonder fan. When the Grammy and Juno Award-winning artist was growing up in Toronto, Wonder's 1978 album Songs in the Key of Life was especially important to him—particularly the track, "Love's in Need of Love Today." The song, Wonder explained in a 2015 interview with the Wall Street Journal, is about how love needs to be fed to be effective.
Injeti sings the song's opening lyrics over the phone from Surrey, where he lives. "Good morn or evening friends, here's your friendly announcer." His timbre is airy and bright, a tone not unlike Wonder's. "As a child I could understand it," shares Injeti. "He was like a teacher teaching a class."
It's not surprising that the song would resonate so deeply with the multi-instrumental singer-songwriter and producer. The healing powers of love and music are themes that run through Injeti's most recent work and, more broadly, throughout his life.
Years before he was producing hits for Eminem and Drake, Injeti and his family relocated from India to Canada in search of better medical care. Polio had left him wheelchair-bound and struggling with mobility. Physiotherapy, surgery, and medication worked for a while, until they didn't.
Eventually, Injeti tried something different: musical therapy. Piano and percussion instruments taught him how to control his muscles and refined his dexterity. "On the physical front, it was really amazing," he says. "Then, on a psychological and spiritual front, it was just really empowering. It's something that's been in my house all my life. Food and music bring people together, and [in] my home, my life, my friendships, my faith, everything—[music] was the glue."
After finding success in the nineties as part of the Juno Award-winning R&B trio Bass is Base, Injeti became a sought-after producer, his recording studio a revolving door that international superstars like Kelly Rowland and up-and-comers like Tianna Esperanza passed through to make magic, tapping into Injeti's uncanny ear for melody and sonic craftsmanship. I Am The Living's EP In This Thing Called Life, co-written and produced by Injeti, just earned a nomination for Traditional R&B Soul Recording of the Year at the 2021 Junos.
"I'm just one of those people, I create every single day of my life," Injeti says. "I create a lot of things just because my heart and my soul need to do that." That doesn't mean it's always good, he laughs, but it is consistent; a daily practice he's had since his 20s. 
COVID-19, of course, made that creative process more insular. Injeti was back in Toronto for a project when the pandemic hit, so he hunkered down with his mother for three months in her small apartment. It culminated in the release of a whopping six singles, including "Falling," a shimmering R&B track that features Esthero on backing vocals and Delhi 2 Dublin's Tarun Nayer on tabla (twin-handed drums). It's about the loss of his father. The song formed as Injeti sifted through old pictures and read poetry his dad had written, coming to the realization that he never actually dealt with the grief. The song explores "all the convoluted things that happen when you're going through the passing of someone that close."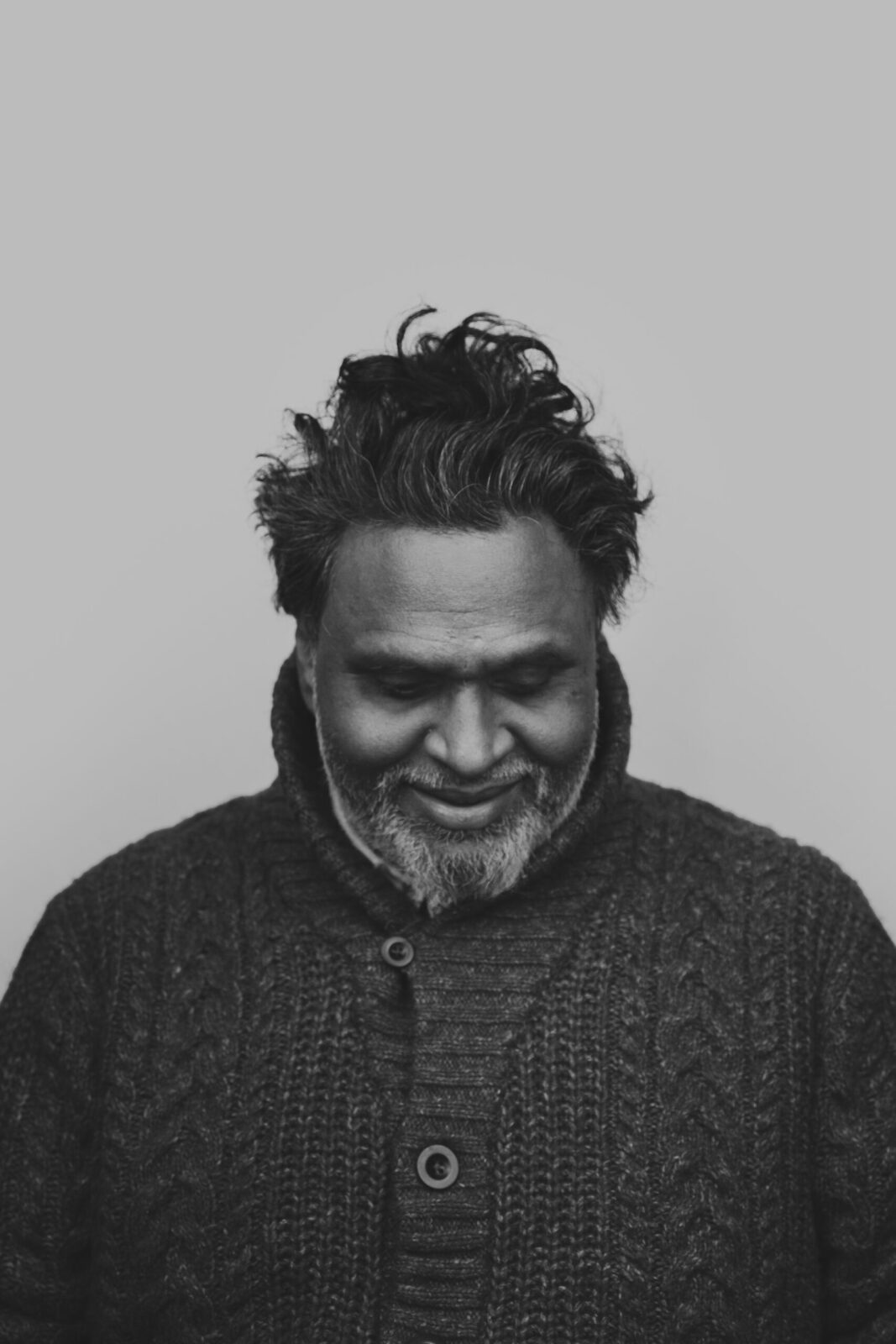 Injeti's most recent release, "Golden" features Thieves Like Us and also mines the depths of human emotion through forgiveness: redeeming yourself, specifically. Beautifully sparse, driven by keys that swell into a sparkling crescendo, it's an inspiring prompt for self-love. "For the first time in my life, a lot of these songs were selfishly motivated," Injeti admits.
At this point in his career, Injeti is fully embracing himself. It's a revelation reflected in the groovy, breezy "Sparrow," a forthcoming single in which he  describes how, for a long time, he felt cautious about drawing attention to his disability.  "I always sat down, so no-one could see me stand up," he says, adding that the anxiety was heightened when he performed. "This one show I played at the Orpheum [Theatre] opening up for Erykah Badu, I walked out on stage on my crutches and the whole audience froze. And I sat down, and I made a joke about it. And that's what the song is about—it's me trying to play it safe, but, really, I don't need to. I just need to be myself."
It's another reason why Stevie Wonder, blind since infancy, is such an inspiration to Injeti. "Walking on the side where the path is narrow, waiting for the road to break free"—sings Injeti in "Sparrow" due out in August.
Honesty is at the root of everything he does. And that approach has helped him persevere through some of the greater professional challenges he's encountered. "Somebody asked me a little while ago if I had ever faced racism in the music industry and I always thought I didn't," says Injeti, who was born in Hyderabad, India. "I always said 'No, no, I've been lucky'—but all my life I've faced it. All my entire professional life. It was quiet; it was kind of under the table. It was like I got passed on. And I don't want to go too deep into it, because I sound like I'm complaining and I'm not a complainer. But I did. I did, because the kind of music that I made wasn't widely accepted in the Canadian music industry."
Protest over the industry's lukewarm embrace of hip hop has been echoed by many Canadian artists, like rapper Michie Mee and Kardinal Offishall, the senior vice president of A&R at Universal Music Canada. Injeti always gravitated towards hip-hop, soul, and R&B, but his adroitness is also boundless and genre-less. "Nobody at a record company could understand who I was as a musical being," Injeti adds. Although mainstream success has never been a priority.
"I don't make music because I have a goal of dominating the pop charts," he says. "I'll save that for the people who have that mandate and that are younger and that are designed for it. I'm not. In this part of my life, I'm still making music because I have to."
Injeti has an unwavering commitment to authenticity and artistic integrity with a driving need to create and connect. What's vital for him is that his soul is being fed and that he continues to champion his fellow artists of colour. It's pure and intentional and rooted in love. After all, as Wonder sings: "Just give the world love."
---
Read more music stories.