"Do you want the long version or the short?" Dear Rouge singer Danielle McTaggart replies with a laugh when I ask her how she met her bandmate—and husband—Drew McTaggart. We compromise: Drew gives me the quick notes version. Danielle chimes in with elaborate storytelling.
As the duo share their origin story, they speak with an intuitive understanding of where the other's train of thought leads. Sometimes one speaks over the other in a rush to finish the sentence, but it's with a practised air of mutual understanding—the kind that grows only after years of working together.
Dear Rouge was born out of unlikely beginnings, which makes the electro-pop-slash-indie band's successes all the more auspicious. "When we first met, we did not like each other," Drew says. "She asked me to play bass in her band at the time. I was doing something else. We were two people from different areas [in music], we were a little bit competitive, a little bit feeling better than the other. But she was always around, and we would always share musical ideas back and forth."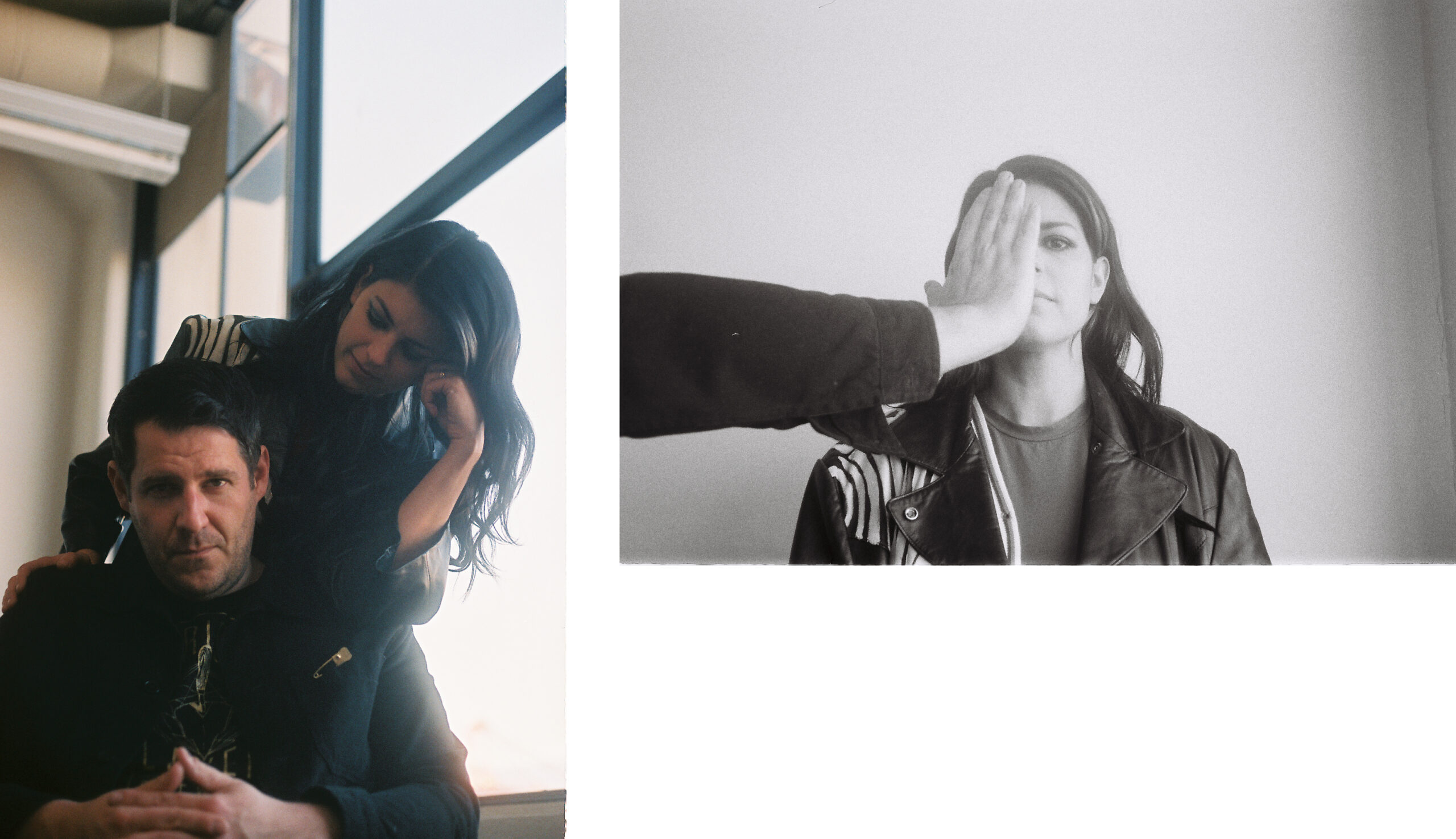 "I was running from a failed project, I was in extreme debt and wanting to quit music forever," Danielle recalls of the time she met Drew. As friends, they ended up on a surf road trip together. "I just found him so obnoxious," Danielle laughs. "When we left that trip, I was like, I really never need to see that guy ever again."
The rest is history: 10 years later, the two are married—Drew did, in fact, redeem himself. As a band, the couple are helming some major accomplishments, from festival appearances to number one spots on alternative-genre charts. It's a space Danielle never thought she'd be. Although Drew had mainly positive experiences in his music career before forming Dear Rouge, Danielle often found herself taken advantage of in the industry⁠—excluded from meetings, manipulated by industry professionals, and sidelined by "boys club" attitudes.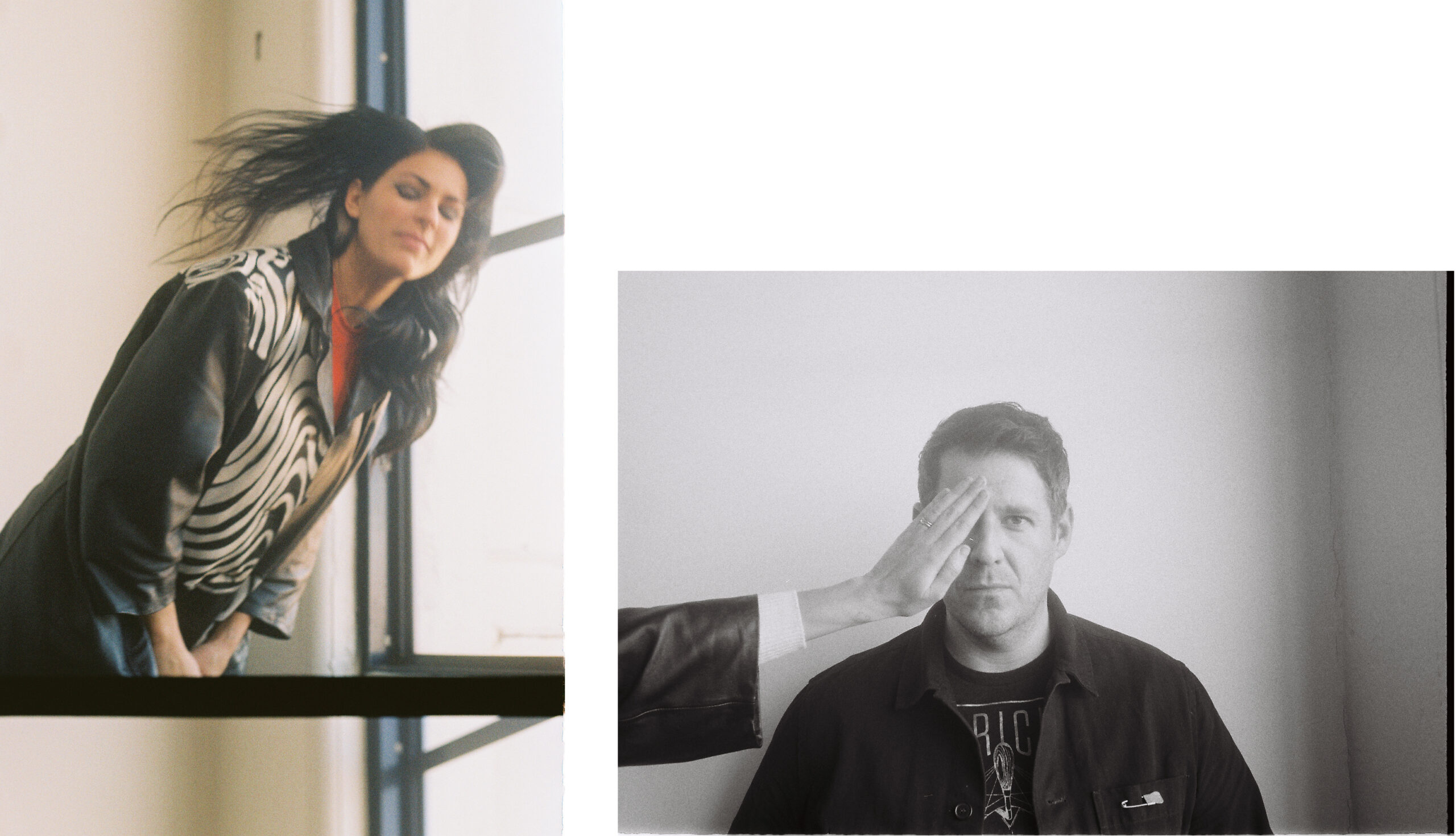 At the time, Danielle says she didn't have the tools to navigate those situations. "I ended up taking on the burden of all of it. I went out and did tours across Canada myself. I was doing all the sound setup and making no money to try to prove my love and passion for music," she says. "I'm pretty passionate now about passing on my knowledge, because I didn't have any mentorship in that way."
By the time she met Drew, she was completely jaded. Forming Dear Rouge was, in a sense, a last shot at finding success. The pair had already started making music together while dating, establishing their power-infused electro-rock sound, and were sitting on an unreleased EP by the time they were married.
This is where the Peak Performance Project came in, a now-dissolved artist development initiative to fund emerging musicians in Vancouver with a first prize of $102,700—a behemoth of a funding opportunity in Canada. "We put the EP in that contest and said to each other, if we win first place, we're going to try to go after music again," Danielle recalls. "And we ended up winning. It was that jolt that we needed to reawaken the dream. It's like we were gasping for air."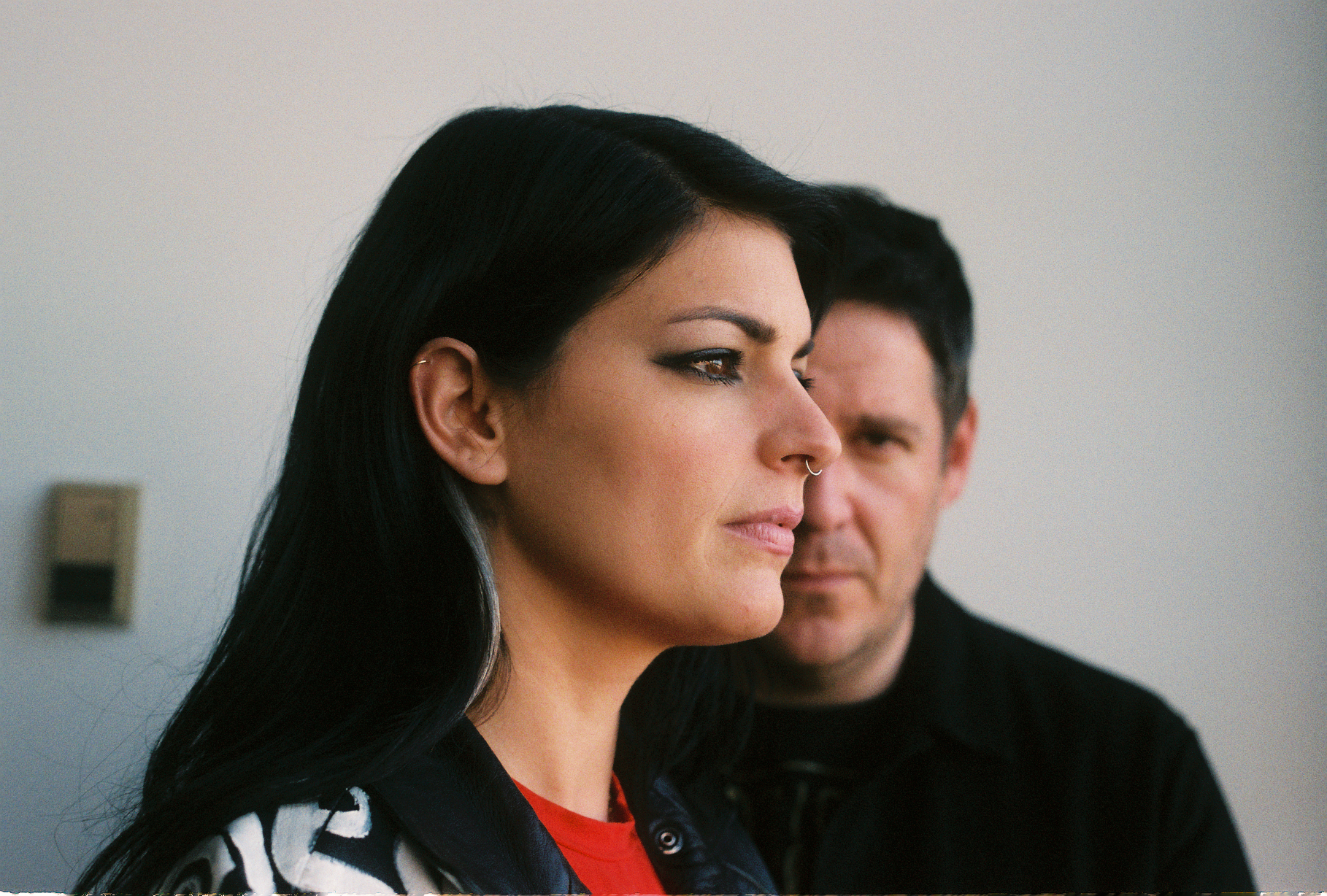 Supported by the benefits of the Peak's project, Dear Rouge was electrified, releasing seductive-synth, bass-heavy tracks like "I Heard I Had" and "Tongues." The power of Danielle's voice, supported by a raw Lykke Li-esque tenor, was—and still is—undeniable.
The following years saw a Juno Award win (Breakthrough Group of the Year in 2016) and two album releases, the second of which was 2018's Phases, which brought a more electro vibe to the band's sound. Their long-awaited third album, Spirit, is set to release April 8—three years after their last.
It's an album that comes after a two-year pandemic and lots of growth for the duo. "There's a track off of the album called 'Give Me Spirit,' and the main line is 'Take me back to why we started in the first place/ Come on, give me spirit.' And it's kind of like, when you start something organically, you want to do it. It's pure. There's no jadedness, no brokenness in your spirit, your energy. It's like you're hopeful, you're starting from, like, a clean slate," Drew says, elaborating on the meaning of the album's title.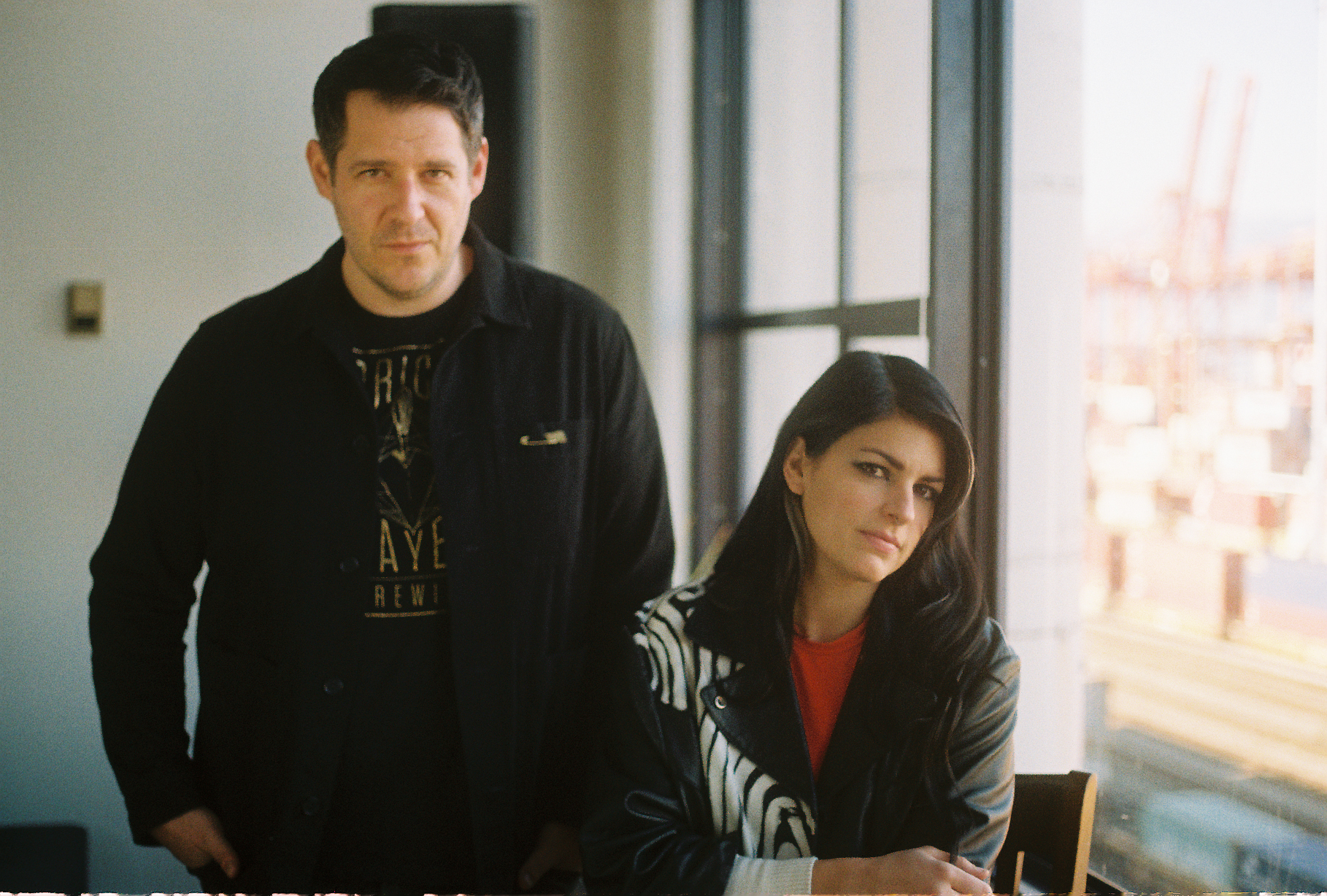 Reflecting on Dear Rouge, on where the band came from and where it was heading, Drew and Danielle wrote this album to recapture the energetic sensibilities they had when they first began music—the purity, the vulnerability. "That's what we are trying to get back to, but in a more mature way now that we've evolved," Drew says.
Lyrically, this takes shape through Danielle's songwriting, which touches on pain points such as loneliness, social media, fame, and isolation throughout the album. The first single of the record, "Fake Fame," is a high-energy meditation on the ultimate emptiness of fame, particularly when it arises out of social media. In a similar vein, "Small Talk" finds Danielle at a party wondering why she's even there. Perhaps it's a change of perspective born out of long stretches in isolation, but the song probes at a collective need for something beyond "cheap love," as Danielle croons over pop-rock melodies.
The album references this yearning for more grounded sensibilities through deliberate auditory choices: acoustic guitar and piano instrumentation form a solid foundation. While electronic and computer-generated sounds still have a place on the album, much more room has been made for instruments such as Hammond organs, strings, and glockenspiels. "We've always been into organic [instrumentation], but we also love the synth side of things, like heavy drums and patch work," Danielle explains of the album's sonic makeup. "So we're like, let's do both."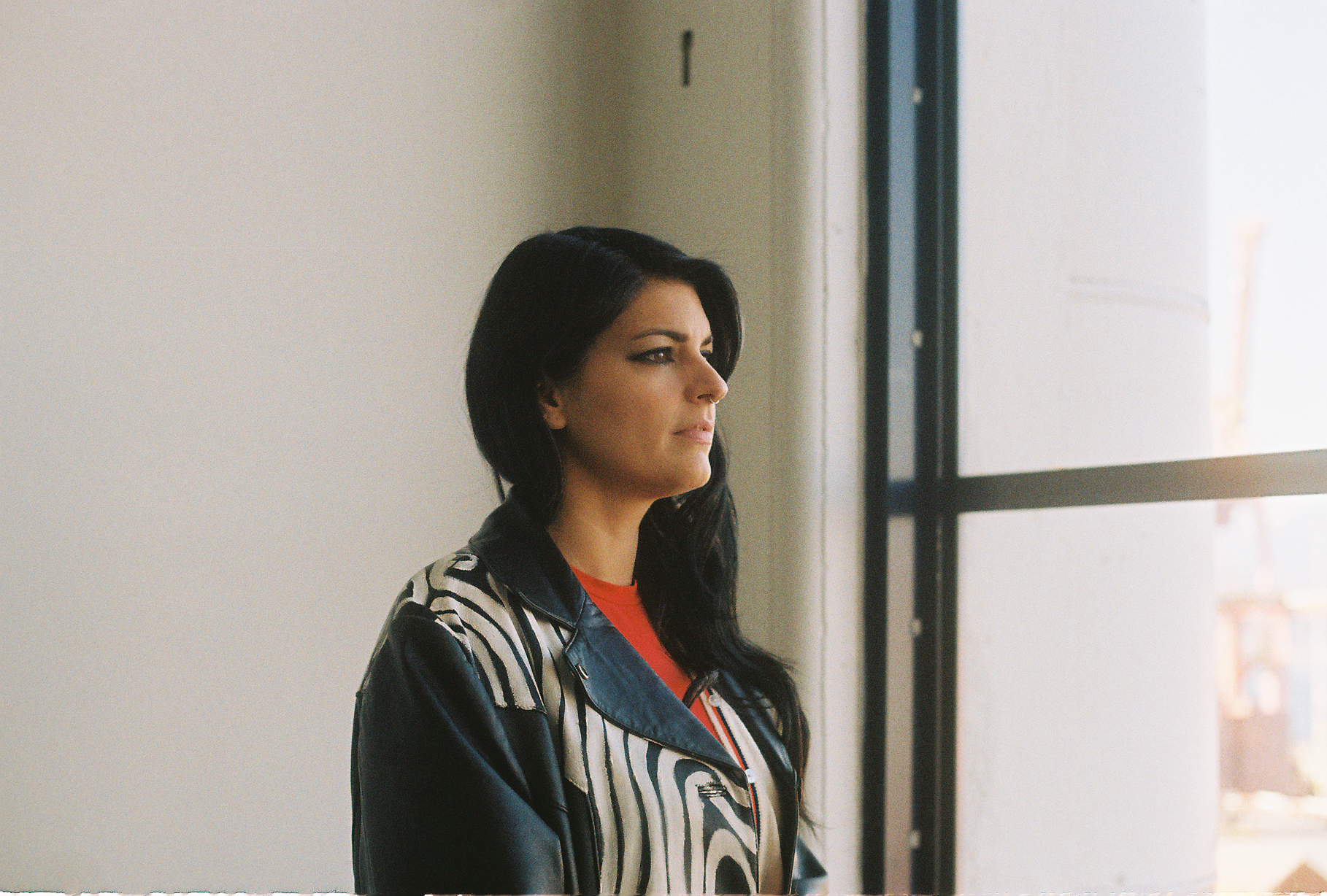 The final outcome is an emotionally charged album that's angry in all the right places and tender where it counts. Distinctly relatable lyrics are buoyed by fast-paced, festival-ready rhythms. Indeed, the band has a few festivals waiting for it this summer, including Lakedown Shakedown alongside headliners Wu-Tang Clan on Vancouver Island in July.
The two are palpably energized to get back on the stage. "People do stuff to push themselves to the limit. They do drugs, they do extreme sports, to feel alive. And when you're on stage, it is such a feeling of being fully alive that some people never stop doing it. Like Prince, Tom Petty. They just never stopped touring because of that feeling," Drew enthuses.
For Dear Rouge, it comes back to the music: the spirit of why they started this in the first place.
---
Read more local Arts stories.