Most romantic comedies focus on, well, the romance. But in Carly Stone's The New Romantic, the first-time filmmaker marks the arrival of a fresh era of romantic comedy in which the tear-jerking, heated love story takes a backseat, and the road to self discovery is at the forefront.
The New Romantic is a coming-of-age tale following the ups and downs of Blake, an ambitious journalism student (End of the F***ing World's Jessica Barden) as she struggles with her sex and relationship column at her college paper in a sleepy Ontario town. According to Stone, who spoke to a group of media prior to the first Canadian screening of the film at the 2018 Vancouver International Film Festival, it is also a story that dives into the complexities of being a twenty-something woman—an experience not usually depicted authentically in Hollywood.
"I think seeing our own stories up on screen makes us feel validated and less alone," Stone says at the Rio Theatre in Vancouver. The New Romantic, she explains, is "about a girl who is in her fourth year, about to graduate, and she is struggling with what she is going to do with her life post-graduation. And she dives into the world of sugaring in order to find herself." The Canadian-made film took home the Best First Feature award after its premiere at Austin's South by Southwest festival in March.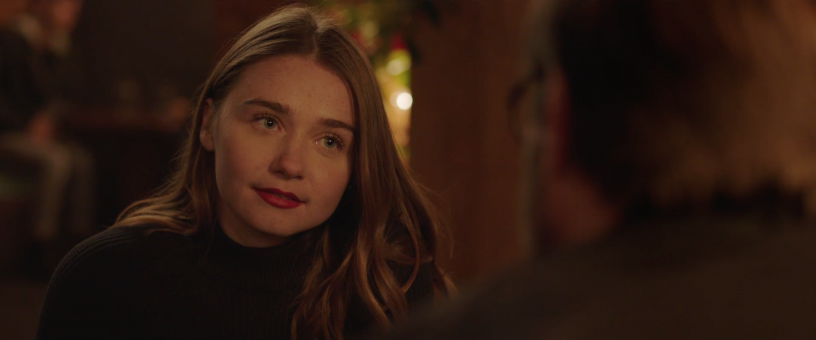 Sugaring, as Stone calls it, is a transactional relationship in which an individual (usually an older, wealthier male, known as the sugar daddy) gains companionship and physical connection while the other, quite often younger, female sugar baby receives gifts (funds, designer goods, college tuition). The New Romantic tale begins with Blake—after a series of unfortunate dates amongst the dire community on campus leaves her feeling hopeless—declaring that romance is dead: "say goodbye to grand gestures; the grandest it gets these days is swiping right instead of left."
The problem is that her job as a sex columnist requires her to share tantalizing, dramatic dating tales, and her editor Matt, played by Canadian actor Avan Jogia, threatens to cancel her column unless she returns in the upcoming weeks with something juicy. Blake's goofy newspaper colleague Jacob (Brett Dier of Jane the Virgin) catches wind of this, calling Blake's sex life boring and prompting her to go "full gonzo journalism" like their idol, the late Hunter S. Thompson.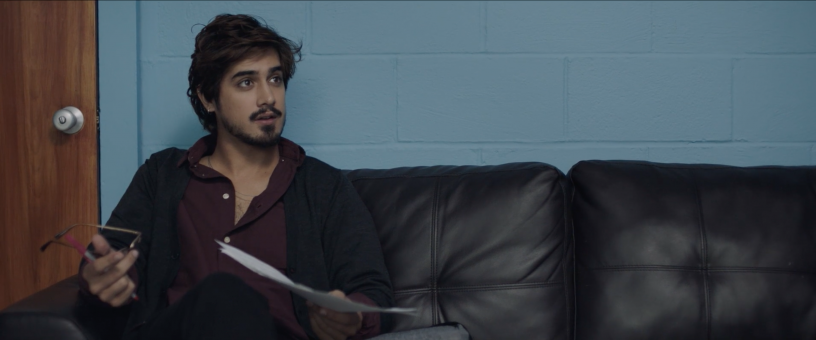 Blake begins her journey for the perfect story alongside best friend Nikki, played by Vancouver's own Hayley Law (made famous by Vancouver-filmed Riverdale), and they clumsily navigate their way through campus, 7-11s, and underground parties. Law brings stealth, witty one-liners to the otherwise whimsical film, and it is after the two get mixed up with new friend and sugar baby Morgan (played by another Riverdale star, Camila Mendes) that things start to get scandalous. "Am I a prostitute? No. A Gold Digger? Maybe," Morgan says sultrily between puffs of smoke. Soon, Blake jumps into an arrangement of her own, becoming the sugar baby to forty-something Ian.
As Blake discovers over the course of the film, for her, sugaring is a means of sexual expression and feminine power. Barden brings just the right amount of vulnerability to the more emotional scenes, while Stone paints an overall thoughtful story about female agency. Ultimately what this new-age romance film leaves audiences with is not a sense of longing for that "perfect someone," but rather a sense of nostalgia for a simpler time: for college life, when mistakes were encouraged and lessons were learned. For a time when coming out on the other side of life's hurdles meant having the world at our fingertips. And perhaps what Stone wishes more women knew at the tender age of 21 is just what Blake discovers: that the greatest love affair she will ever have is with herself.
---
Read more from the Vancouver International Film Festival.