In 1983, AA Bronson published The Humiliation of the Bureaucrat: Artist-run Centres as Museums by Artists. The article was a call-out to Canadian artists interested in building an organization of spaces that could operate by and for the art-creators themselves. Bronson's piece outlined the intentions of artist-run centres (ARCs), which began in Canada in the 1960s as a response to the lack of local artist representation in public galleries. The format—a largely publicly-funded institution based on the premise of serving artists—is a uniquely Canadian construct. There are similar formats in the United States (though funding is significantly less), Europe, and New Zealand, but the role that the artist-run centre plays in Canada is essential not just to the production of art and artist's careers, but also to the dissemination of local art to the public. In Vancouver, there are dozens of ARCs throughout the city—Or Gallery downtown; 221A in Chinatown; Grunt Gallery in Mount Pleasant; VIVO Media Arts Centre in East Vancouver—each with their own mandates and commitments to their communities.
Below, conversations with three Vancouver-based ARCs that further explain the role these institutions play here, and what the future looks like for them.
Access Gallery, Chinatown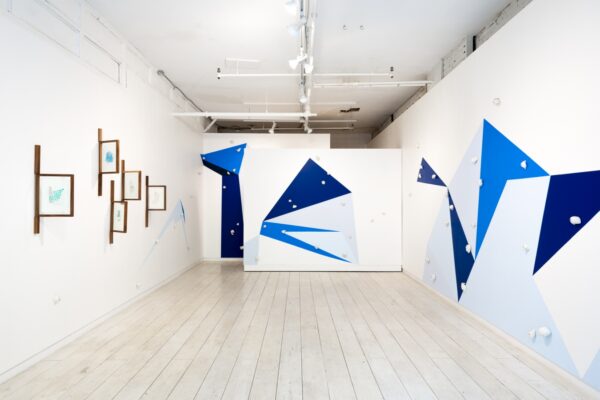 Access is focused on emergent art practises. Can you explain why the artist-run model is important in facilitating this?
Kimberly Phillips (Director/Curator): One of the particular responsibilities that an artist-run centre has is in terms of advocacy; the reason ARCs came into being was because of a distinct need for spaces for artists to show their work without a connection to the market, and an important part of what we do now is advocate for artists. We advocate for critical, challenging work—work that isn't necessarily going to be bought and hung on someone's wall.
I'm often doing a lot of explaining about what an artist-run centre is, which is great. Especially when I talk to Canadians, they come to understand that Canada has been kind of pioneering in developing this because of the public funding that became available in the 1970s. There are lots of questions like, "Is the model still relevant?" But for me, just the number of artists who are struggling to survive—amazing artists—there's just never enough time to work with all of them. For me, that's an important reason to continue.
Gentrification, especially in Chinatown, has been a central issue with the ARC. What is Access's response to this?
It's something very much on all of our minds, and you can't help but be hyper-aware of it when you walk down your street, and unlock your gallery, and you walk past family business that are struggling and are being pushed out. Not necessarily because of us, but it's well documented that artists pave the way for gentrification in different ways, which is really problematic.
But there are ways that we try to tackle it. One way: 221A is our landlord, and part of a Collaborative Spaces grant [from the provincial government] allows us to upgrade the fire system throughout the entire building, which is actually owned by the Chinese Benevolent Association—a non-profit society struggling to pay the property taxes that are being driven up by development. So the grant not only allows us to expand the space, but makes it safer for all of the tenants.
It's not a solution, but you're trying to look for ways that you can acknowledge the history and community that you're complicit with changing. In some ways it's destructive, but also, as cultural practitioners, we can garner support. It's important also, if you're going to be in the community, to be a really vocal advocate for the community that has historically not had access to voice in the same way.
Artspeak, Gastown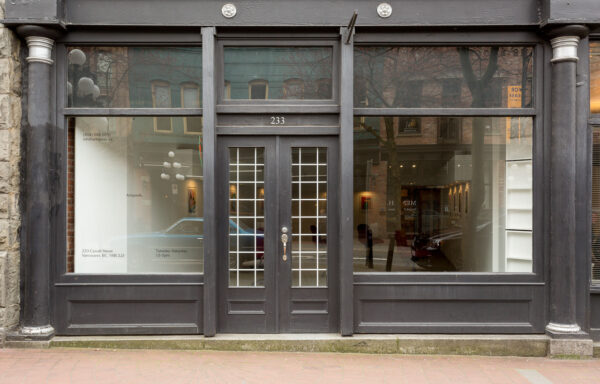 What is Artspeak's mandate?
Erik Hood (Associate Director): We're a writing-first gallery—where writing, language, and the visual arts merge. We're a bit like a public institution because were funded publicly— municipally, nationally—and we're open to everyone.
Artspeak is one of the only artist-run centres in Gastown. How has the neighbourhood evolved?
Gastown has certainly changed; we've been here since 1996 on Carrall Street. Many things have changed, but many have stayed the same. There are many extremes here—extreme wealth and extreme poverty. And we're definitely aware of our surroundings and where we are, and we hope to respond a little bit to that.
Considering your central location, you must get a lot of walk-by traffic.
We do. In many ways, art is very scary. Just sitting here sometimes, watching people in the front window, you can see the level of interest and non-interest, and to break that threshold takes a big leap on their end. But if we can get them in the building, we're pretty confident we can show them something they may have not seen or thought about before.
Western Front, Mount Pleasant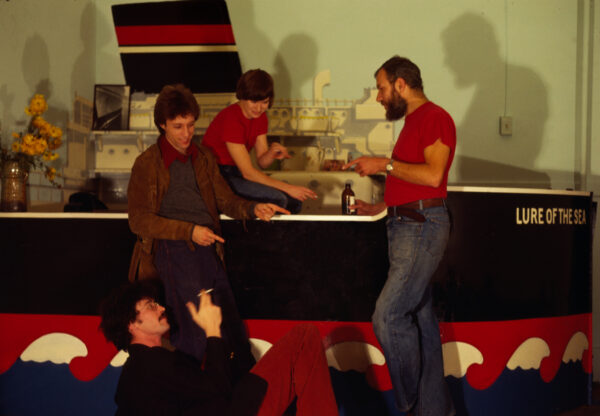 Lure of the Sea Bar by Robert Cumming, 1974. Courtesy of Western Front.
Talk a bit about the founding of the Western Front.
Caitlin Jones (Executive Director): The Western Front was founded in 1973 by a group of artists and musicians when they bought a building at 303 East 8th Avenue and moved in. They came to experiment with new forms of art-making, to move beyond painting and sculpture and towards interdisciplinary practices and live/work situations—dinners were really important here. Partying with your friends, for lack of a better phrase, or what we now call social practise, is a really key area of contemporary art production.
How do you view your service to the public as an artist-run centre?
Accessibility is a term that our funders love to use. For the Western Front, it really is for us to stay true to our roots as an artist-run centre. You can frame that concept of accessibility in the terms of: you are serving a public. You're funding productions, artist fees, and you're exposing work to a broad audience—we see that all as providing support to the artist.
The issue of space in Vancouver inevitably comes up when talking about the ARC. Western Front is a bit different because you own the building. Can you talk to some of the challenges you think centres are facing today?
The issue with space is that the Western Front could never happen today, never. We have these artist-run initiatives that pop up—Index Gallery, Duplex (a really interesting one right now)—they're not officially artist-run centres because they can't get the funding, or they're not interested in the bureaucratic process, but it really is an issue of space. The city makes it virtually impossible for a group of young artists to band together and make an institution. It's hard to imagine something blooming into a 40-year-old institution at this point.
These interviews have been edited and condensed.
---
More from our Arts section.