The Mandalorian might be set in a galaxy far, far away, but its impact can be felt close to home in the Vancouver film and television industry.
Unlike other Star Wars properties before it, The Mandalorian didn't shoot in front of green screens or on location in Tunisia; instead, its actors (and Grogu, better known as Baby Yoda) performed on a giant LED stage in Los Angeles where the background appeared exactly as it would for audiences.
This is a filmmaking technique called virtual production, and while it's existed for years, the innovation is that The Mandalorian's alien planets and stars were actually viewable by Baby Yoda and the actors on the day and, most important, moved with the camera. There was no "fix it in post," industry slang for the normal order of film production: shoot first, add visual effects later. Or as Vancouver director Heather Hawthorn-Doyle puts it, "Think of [virtual production] as visual effects you get to see, not in post, but live while you shoot it."
Hawthorn-Doyle is one of a handful of directors in Vancouver who now have experience with virtual production, thanks to an initiative hosted by the British Columbia branch of the Directors Guild of Canada (DGC BC) in partnership with visual effects firm Animism Studios and Showmax Event Services. Over the course of one March weekend, eight DGC BC directors collaborated with the team from Animism to create eight micro-short films using virtual production technology.
It was a priceless opportunity to get hands-on experience with technology that is still largely cost-prohibitive for the bulk of Vancouver productions—and that puts every imaginable cinematic setting at filmmakers' fingertips.
This ability to control the environment is one of the major factors that drew Vancouver showrunner Amy Fox and producer Ingo Lou to virtual production technology when shooting the proof-of-concept trailer for their television series Synthesis. Fox and Lou are established innovators in the indie film and television sphere; their previous work includes The Switch, the first comedy series to feature a predominantly transgender cast.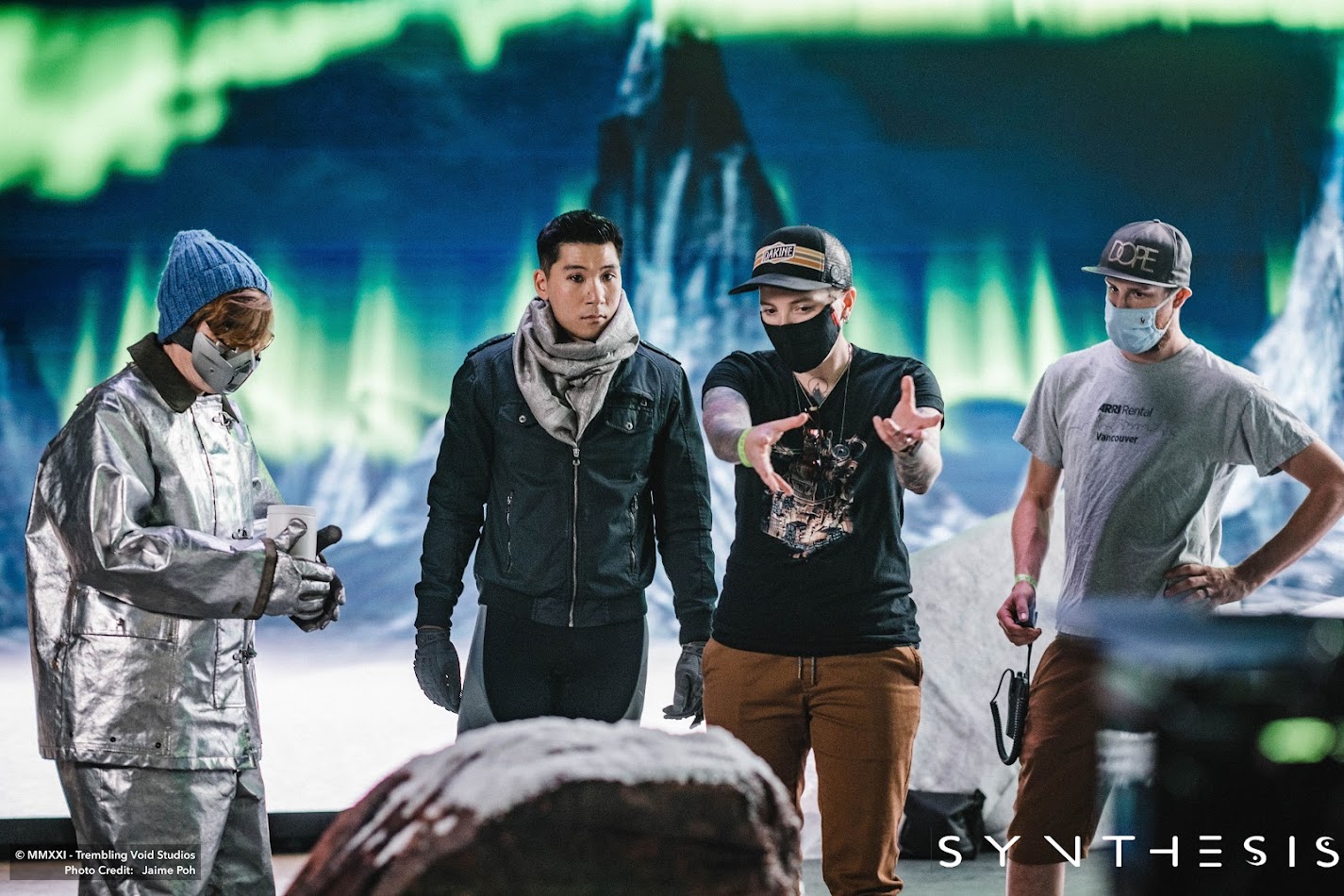 When formulating Synthesis—an optimistic sci-fi show that sends its main characters to an array of alien worlds—Fox and Lou found themselves considering, and then dismissing, existing production models. Fox says, "We asked ourselves, what resources are available to make a typical television series, and how can we demonstrate a better way of making television that's environmentally and socially responsible while still being ridiculous in terms of creative? That's how we landed on virtual production."
Virtual production allows shows to shoot anywhere at any time in one location, and helps the actors immerse themselves in those worlds more effectively. "[Now] you're actually giving them something to look at," Animism CEO Stephen Kelloway says. "Now they're actually able to experience the environment that they're supposed to be in, so you're getting more genuine performances from the actors."
But there are challenges. Prep is a big one: all of the visual effects preparation usually saved for post production now has to be done before the shoot.
Another major challenge is specific to the Greater Vancouver Regional District. Vancouver is a service town: more than 90 per cent of local film and television work is for American studios, and it's the midtier work, not the Marvel movies. "The issue that we face, and where the Vancouver market is struggling right now, is the cost of renting the stage to do this is too prohibitive for the preferred clientele," Kelloway explains. "That's the gap that we have to try to overcome in the local industry to really see any sort of progress."
But Kelloway is committed to closing the gap, which is why Animism, as well as the team at Showmax (the events company that owns the LED panels used in both the DGC BC and Synthesis productions), collaborated with Vancouver directors on projects that showcase the versatility and feasibility of virtual production.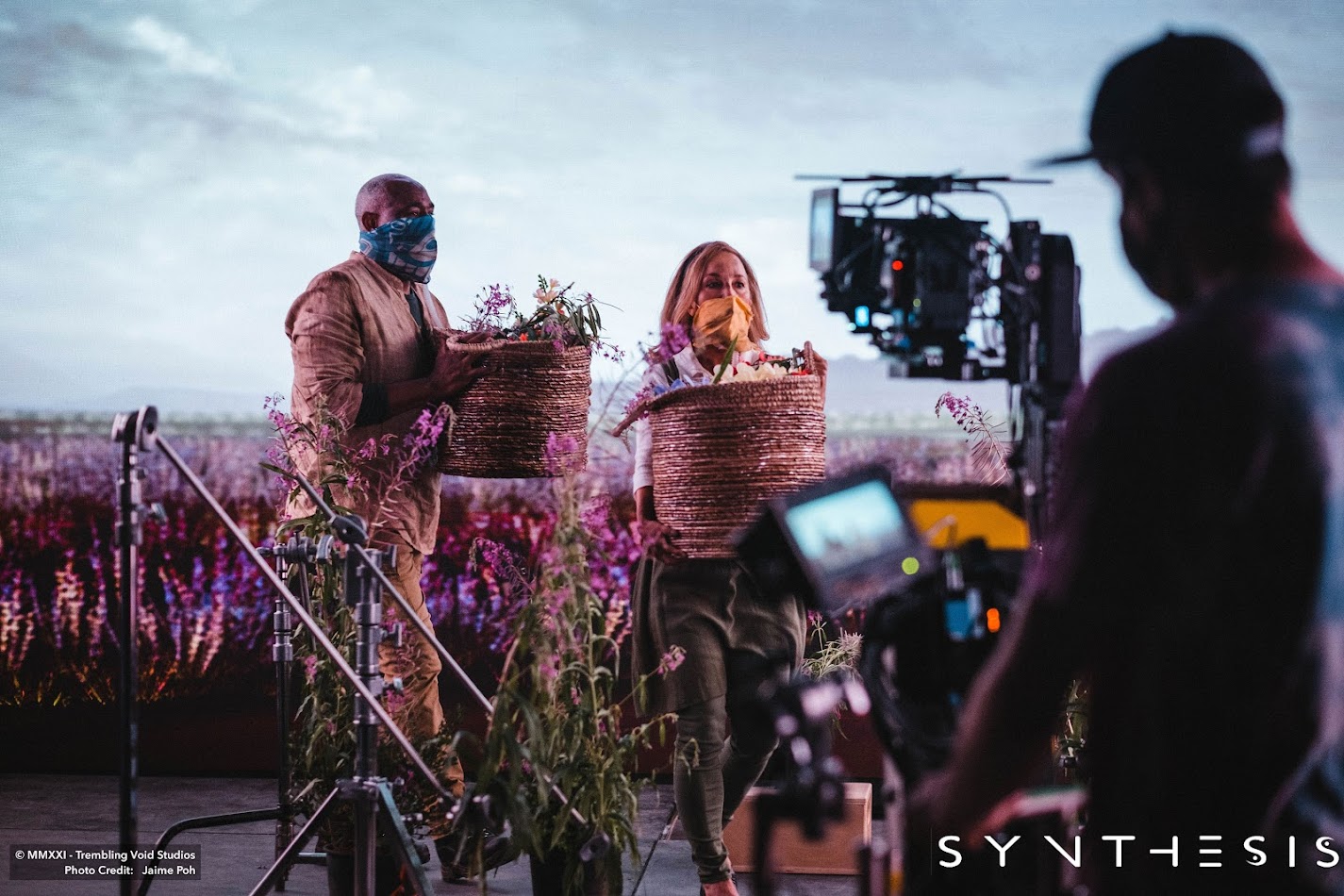 "You don't need a Marvel budget to do this if it's planned and executed properly and you can find a stage that's charging reasonable rates. And if you can do that, I think it will take off fairly quickly here in Vancouver," Kelloway says. Vancouver is already a global hub for visual effects companies, he adds, many of them well versed in the Unreal Engine tech required to animate virtual productions.
While Synthesis director Jem Garrard (who uses the pronouns they/them) appreciated the immediate access to visual effects that virtual production afforded them during their July shoot, they don't see it outpacing traditional production practices anytime soon. "I think it's a technology and an environment that works specifically for the show that you're doing, but it's not going to replace everything," says Garrard, who previously served as showrunner on Syfy's Vagrant Queen. "You're never going to sell me on the fact that it's better than being on location."
Of course, not every location is accessible for Vancouver filmmakers. Keegan Connor Tracy leapt at the opportunity to direct a micro-short through the DGC BC's initiative because she saw it as "a huge opportunity to shoot in locations you would never shoot in"—in Tracy's case, a desert mesa landscape.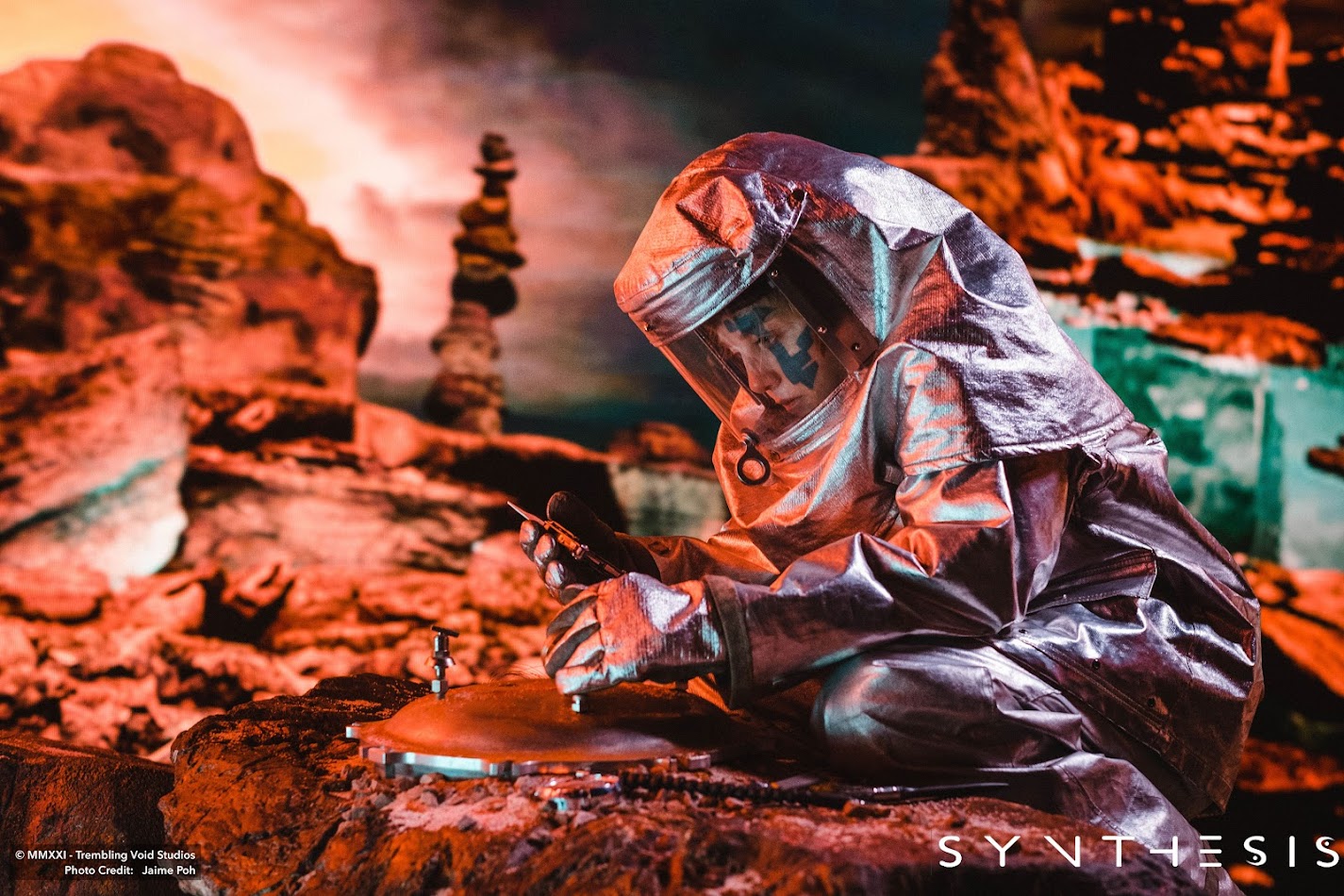 "It would behoove Vancouver, I think, as an industry to get one of those [giant virtual production studio stages] up and functioning, and whoever has the money to invest in that is going to be laughing all the way to the bank," Tracy says. "Certainly it's a game changer for light in the winter where you're constantly chasing light. You could shoot all day long and never lose the sun."
"It's great to be on the forefront of this, and it's only going to continue," Hawthorn-Doyle says. "You're going to see these in shows all the time. It's not going to replace what we do. It's going to enhance what we do. We'll make sure we use it in the right way: thoughtfully, and as many times as we can."
---
Read more film stories.