When Rotten Tomatoes put together its ranking of the 100 worst movies of all time, Ballistic: Ecks vs. Sever topped the list. The 2002 action film, starring Antonio Banderas and Lucy Liu, earned this distinction by receiving the largest number of negative reviews: 119 professional critics panned the film. Roger Ebert called Ballistic "an ungainly mess, submerged in mayhem, occasionally surfacing for cliches," while Manohla Dargis described it as "a generic blur of metallic blue and fireball orange set to the contrapuntal sounds of throbbing techno and eardrum-puncturing noise." How did the Vancouver-shot (and Vancouver-set) film become the worst movie ever made?

Ballistic: Ecks vs Sever
was written by Alan B. McElroy (
Halloween 4: The Return of Michael Myers
,
Todd McFarlane's Spawn
). Twenty-seven-year-old Thai director Wych Kaosayananda, also known as Kaos, "read the script and loved it instantly," envisioning Chow Yun-Fat and Jean Reno in the roles of intelligence operatives Ecks and Sever. In an interview with Film Combat Syndicate, Kaosayananda said that Sylvester Stallone and Vin Diesel were also considered, before producers settled on Antonio Banderas. He in turn suggested Liu come on board as Sever, having worked with her on
Play It to the Bone
.
The director's chief inspiration was the 1968 film Bullitt, with its breakneck action scenes, tight-lipped hero played by Steve McQueen, and iconic chase through the streets of San Francisco. "Bullitt was the template for how we made the entire film," Kaosayananda said. When a title change was ordered, the director suggested Ballistic in homage. The resulting amalgamation, Ballistic: Ecks vs. Sever, hinted at the compromises to come.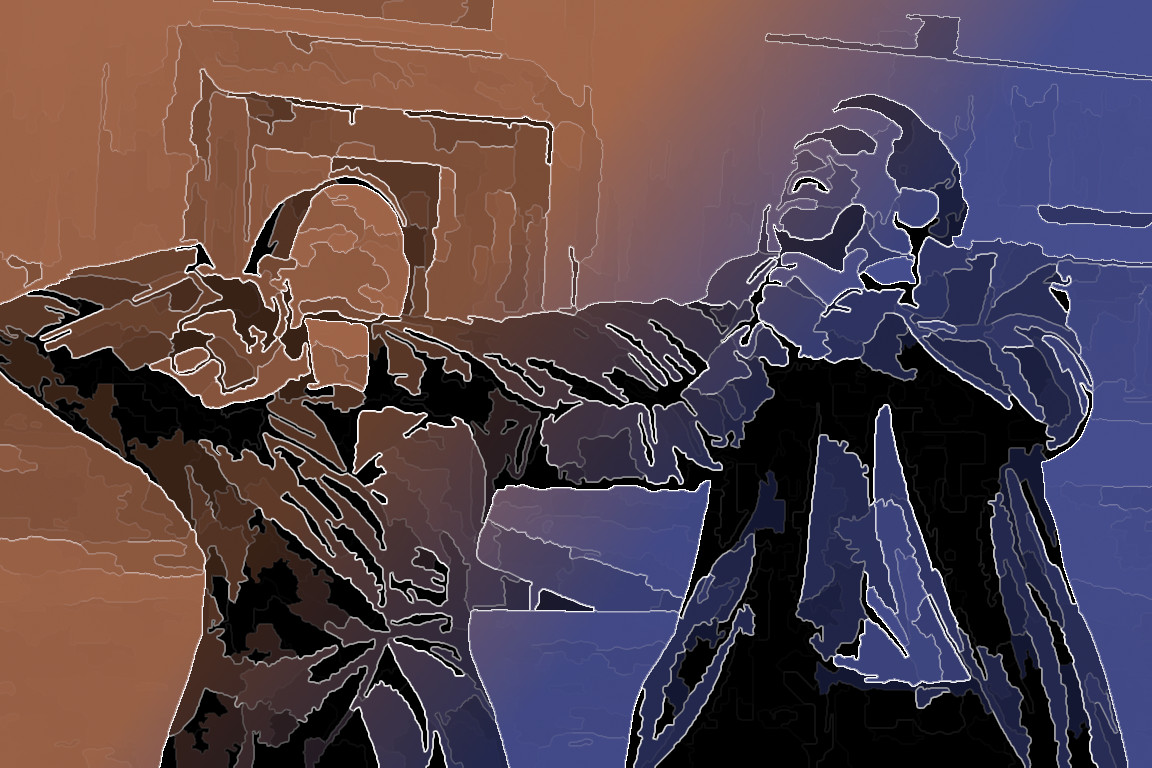 The plot revolves around two spies from rival agencies: Sever (Liu) kidnaps the son of a billionaire (Gregg Henry), bringing Ecks (Banderas) out of retirement to rescue the child. Ecks, who quit after the death of his wife (Talisa Soto), learns she's alive and that the kidnapped child is in fact his own. The boy has been implanted with a nanotechnological assassination device, which the billionaire wants; Sever kidnapped the child both to save his life and to get retribution against the agency that murdered her family and trained her as an assassin. Despite the title's promised showdown, Ecks and Sever actually team up to take down the bad guys.
The film was originally set in Bangkok, and preparations were made to shoot there. "Then, tragedy struck in September 2001 and we had to relocate from Bangkok to Vancouver for safety reasons," Kaosayananda said.
While Vancouver has become legendary as the city that never plays itself on screen, Ballistic is notable for actually being set where it was filmed. A major shootout between Sever and the authorities takes place in and around the Vancouver Public Library's central branch. Ecks is at one point incarcerated at the VPD's former headquarters on Main Street. Later, Ecks is reunited with his wife by the beluga tanks at the Vancouver Aquarium in Stanley Park. The film ends with scenic shots of Burrard Inlet at sunset. Ballistic features several actors with ties to Vancouver, including Terry Chen, Roger Cross, Sandrine Holt, and Brian Drummond.
Ballistic: Ecks vs. Sever reflects its time as much as its location. Liu and Banderas are outfitted in a style similar to The Matrix, released three years earlier, and perform a similar mix of machine-gunning and martial arts. Liu trained for three-and-a-half months, according to an interview with IGN. Her final showdown pits her in hand-to-hand combat against Ray Park, who played Darth Maul in Star Wars: Episode I. Matrix composer Don Davis scored Ballistic, and the soundtrack features BT, Curve, and The Crystal Method.
Things began to go off the rails when the film was delayed due to a loss of confidence in the director following a disastrous test screening. According to Kaosayananda, "I found out as I was on my way to the editing room two days after the test screening … my editor was Caroline Ross, a wonderful person and a great editor, [who] was also fired and replaced." The film was recut, and according to its director, "butchered to the point where certain shots were flipped because the edit no longer made sense. And yes, this also affected the sequencing and pacing of the action⁠⁠—it was horrible to watch."
Critics agreed. "The film is a rather shameless attempt to capture the stylistic vibe—but not the intelligence, subtext or novelty—of The Matrix," wrote William Bibbiani for Consequence of Film. "It is that rare movie with almost nothing to recommend it." The New York Times's Elvis Mitchell called the film "loud and boring." Dargis noted that the library shootout, where Sever kills dozens of officers and agents, was off-putting: "However simulated, the relentlessness of Liu's blank purpose and the verisimilitude of the destruction shaded the whole episode far darker than the filmmakers probably imagined or wanted."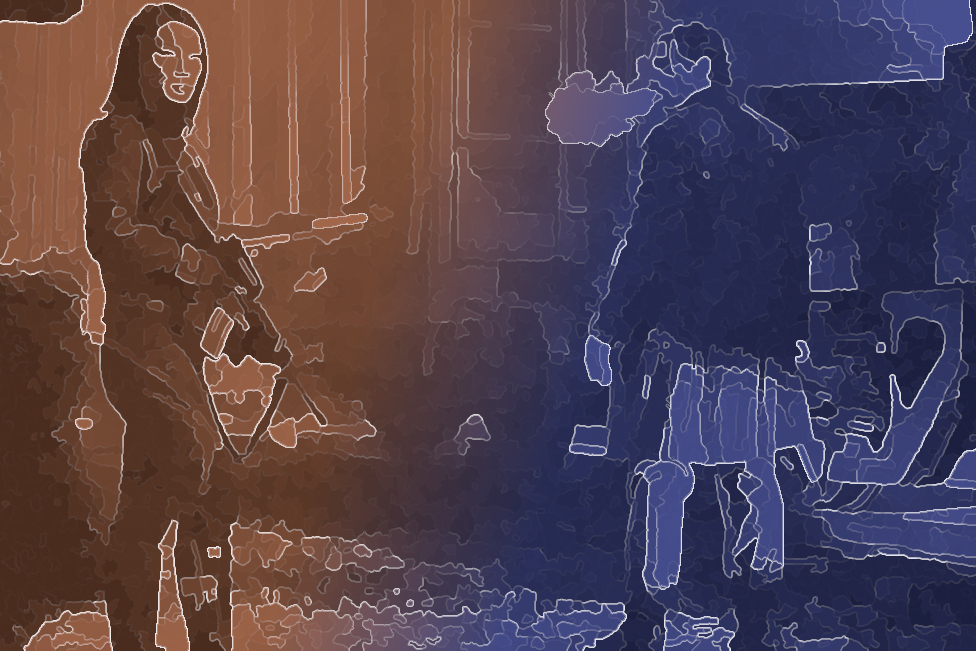 Ebert found the action scenes unconvincing, especially given the setting: "Both of these U.S. agencies wage what amounts to warfare in Vancouver, which is actually in a nation named Canada, which has agencies and bureaus of its own and takes a dim view of machine guns, rocket launchers, plastic explosives and the other weapons the American agents and their enemies use to litter the streets of the city with the dead." Ebert included the movie on his list of most-hated films, awarding it half a star out of four.
But despite all the scathing reviews, Ballistic is not entirely without an artistic legacy. The film made a notable contribution to early 2000s culture through its video game adaptation. Developed by Crawfish Interactive for the Game Boy Advance, and called simply Ecks vs. Sever, the first-person shooter was popular and well-reviewed—and actually came out almost a year before the delayed launch of the film.
A rare big budget Hollywood film both shot and set in Vancouver, Ballistic: Ecks vs. Sever failed at the box office, earning $20 million against its $70-million production cost. Ballistic's director wouldn't make another film for a decade. In retrospect, Kaosayananda expresses regret and takes a measure of responsibility, but he also remembers the fun of shooting an action film in Hollywood North: "There I was, 27, from Thailand, living my dream and working with an A-list crew … Closing off the busiest sections of Vancouver and just blowing it to shit was cool."

---
Read more local film stories.