It's time to lift those locks out of lockdown. Hunkered down for the last year, many of us have faced a troubling chicken-and-egg question when looking in the mirror: Are we anxious about our rapidly emerging grey roots, or rapidly growing grey roots because of our anxiety?
Turns out, world pandemics have a funny way of surfacing what's important, and hair just didn't seem to be as pressing last spring as other, more hair-raising issues.
As we stumble into summer now, however, hair will once again be top of mind. With the prospect of emerging from our hirsute hibernation increasingly within reach, it's time to take back control with these new hair-care products.
Good Juju Shampoo and Conditioner bars 
One thing we've learned this past year is that we simply don't need as much as we thought we did. The beauty industry—a big contributor to landfills with single-use plastics—is moving in a less-is-more direction, which is good news for both the planet and less-crammed shower ledges everywhere.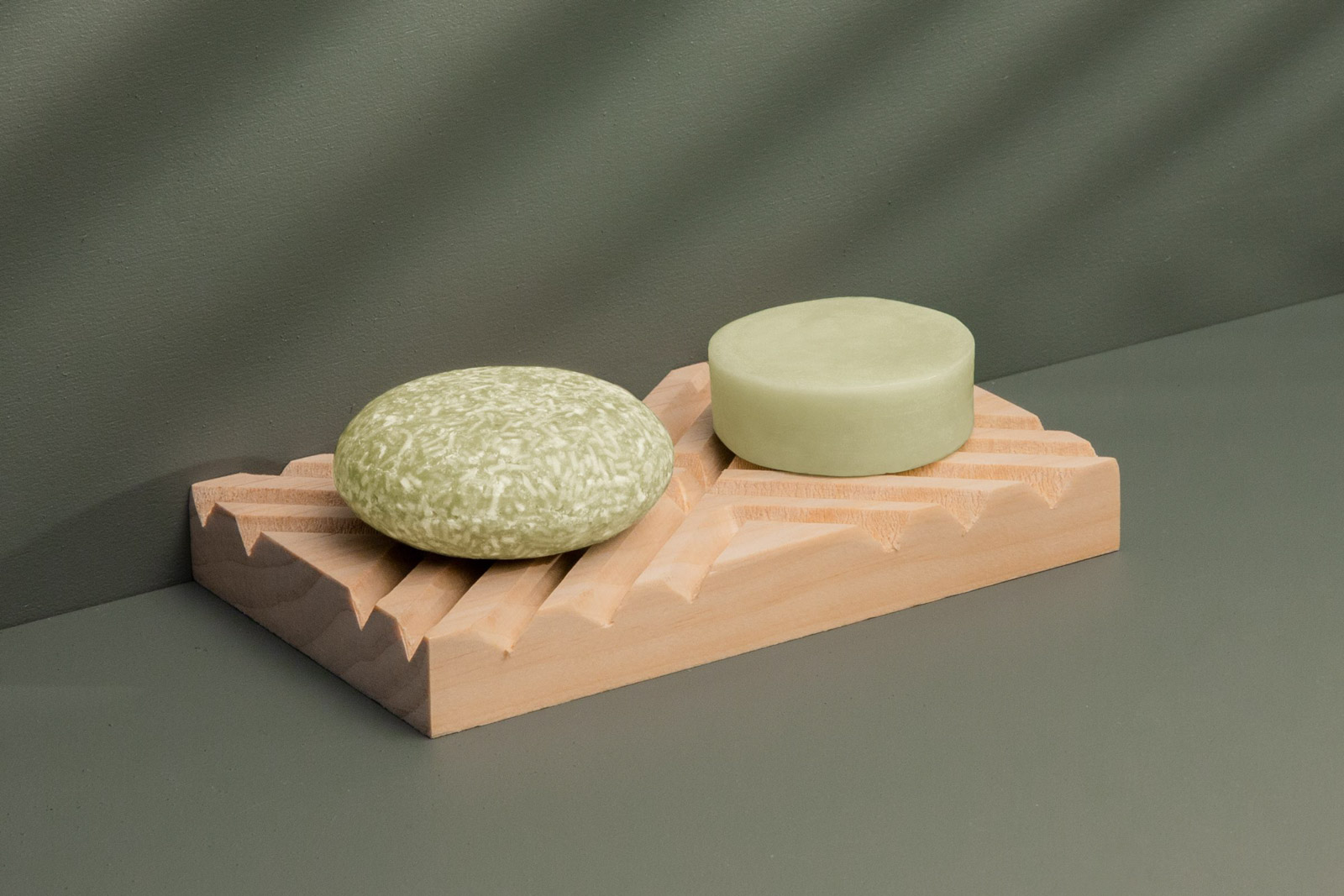 Canadian, female-led Good Juju is leading the clean brigade with its shampoo and conditioner bars. Made of certified organic ingredients, each bar promises to last for 50-75 washes and replace three plastic bottles of shampoo.
You'll still get a rich lather that leaves hair healthy, shiny, and nourished, since you're not bogging down your mane with any parabens, SLS, phthalates, artificial colours, artificial fragrances or microplastics. To boot, they're safe for colour-treated hair, which means you're free to cover those greys.
Available at Goodjuju.com
Redken Triple Dry 15
Ever wonder why your home-styled hair never looks like it does when you've just emerged from the salon? That's because you're doing it wrong. Instead of applying product when hair is wet (damp hair dilutes product!), towel dry first and then apply.

Start with Redken's Triple Dry 15: if dry shampoo and hairspray got together and had a baby, this would be it. It's a medium-hold dry texture spray, which means a soft, barely there finish, with no build-up or powdery residue, that both adds fluffy texture and holds shape.
Available at Chatters.ca
Herbal Essences Rose Hips Collection
If Herbal Essences' scents don't instantly transport you back to high school, then remembering the iconic brand's orgasmic commercials should. For 50 years, Herbal Essences has been helping hair everywhere get ready to go, but now with a modernized approach: it's a PETA certified cruelty-free brand, mineral oil-free, dermatologist-tested, pH-balanced and colour safe.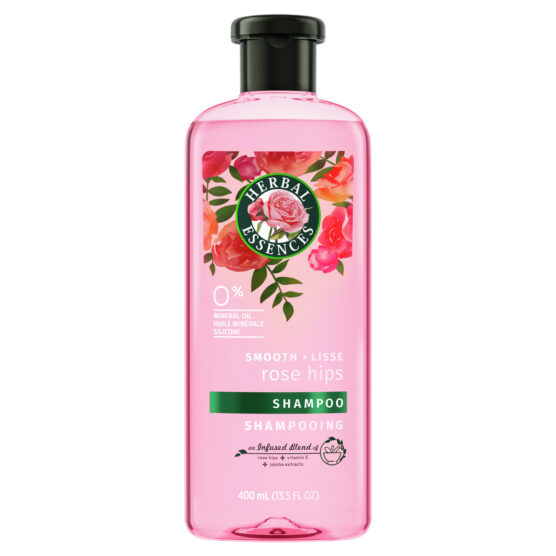 The Herbal Essences Rose Hips Smooth Collection features a blend of rose hips, vitamin E and jojoba extracts, offering a heady scent of rose petals that promises to linger all day. Hair stays shiny and soft too—and ready to go when you are.
Available at Walmart.ca
Kérastase Masque Beurre Haute Nutrition
With so many of the world's women sporting wavy, curly or textured hair, it's welcome news that French luxury brand Kérastase will soon introduce its first line curated specifically for curls.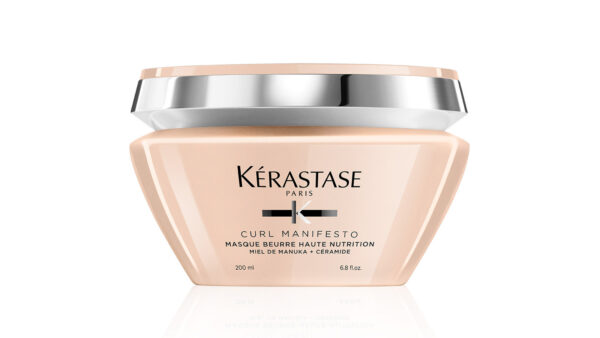 Curl Manifesto Masque is an extra-rich hair treatment that's formulated with hydrating manuka honey (which is rich in micronutrients) and ceramide for a trifecta of hydration, definition, and strength.
Available at Sephora.ca
Dyson Corrale straightener
I've despaired of my stick-straight hair my entire life—the Lego snap-on look doesn't always fly when you're young, nor are flyaways so appealing when you're old, thanks to those now dry, brittle strands. So, having lined up a phalanx of good products to properly prep, enter your final step in which to emerge from your quarantine cocoon.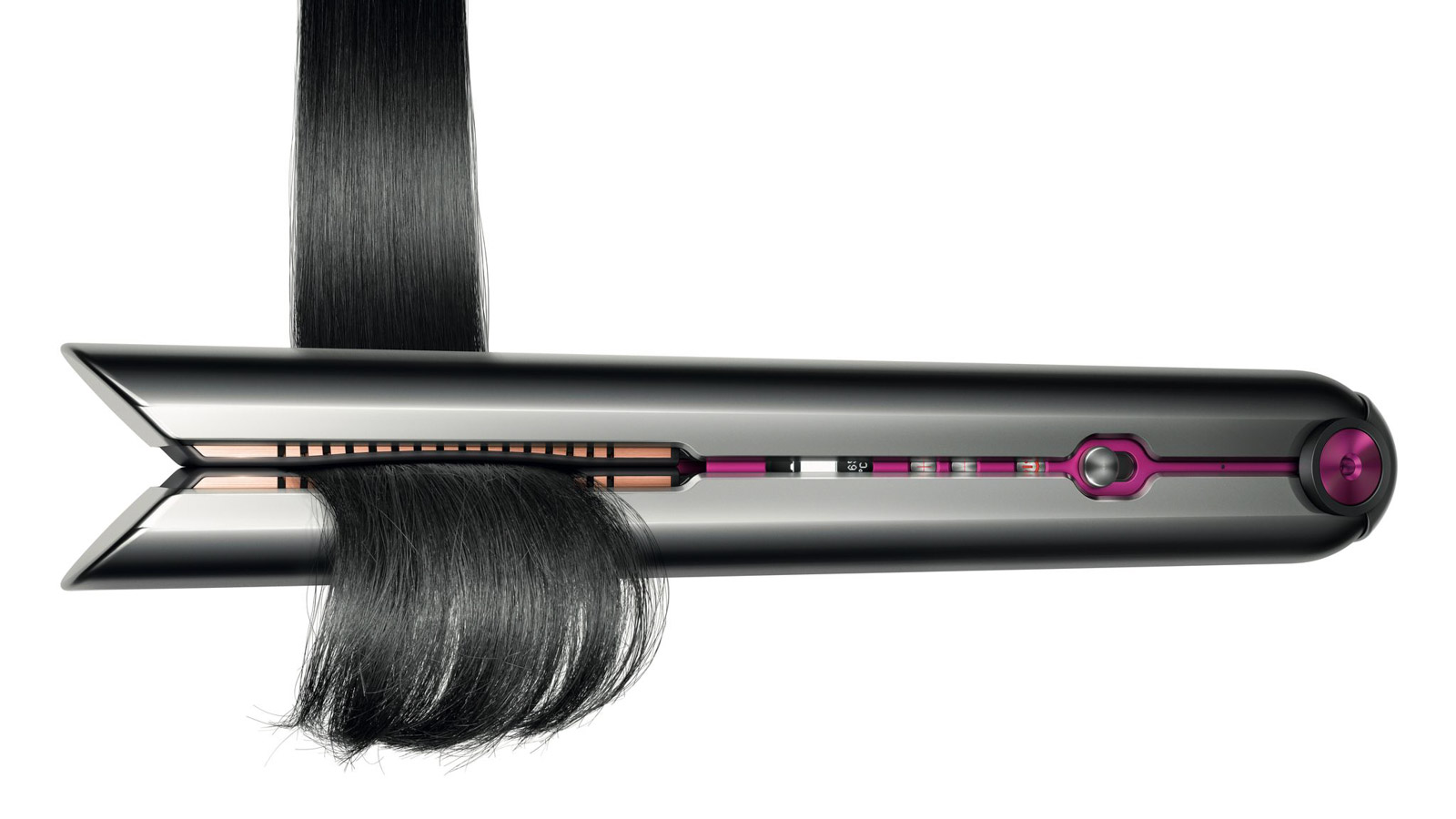 The Dyson Corrale straightener uses patented Dyson flexing plates that provide extra control by gathering hair neatly together at lower temperatures—which means 50 per cent less breakage, reduced frizz, and fewer flyaways. Its heating system flexes with those plates to deliver three different settings with intelligent heat control. Corded or cord-free means you can take it with you—because soon there will be places to go and people to see.
Available in-store at Vancouver's Dyson Demo Store and online at Dysoncanada.ca
---
Read more Beauty stories.