Acne is widely considered a teenage problem, but it's pretty common in grownups too. According to the Canadian Dermatology Association, about 20 to 30 per cent of adults aged 20 to 40 are affected. Some battle the condition right through from adolescence to adulthood. For others, it's an unwelcome surprise that pops up from nowhere, like the baddie in a horror movie.
"Adult acne tends to be more commonly present in women, and it's often felt that there is a hormonal element, such as flaring with the menstrual cycle. In adult female acne, we often see this U-shaped distribution in the chin and jaw," dermatologist Dr. Katie Beleznay says. Once they've survived puberty, men are pretty much off the hormonal roller coaster, whereas women are on it for years, through the menstrual cycle, birth control, pregnancies, perimenopause, and menopause.
Stress, hormones, and genes also play a part. "Maskne has been mentioned a lot as the cause of adult acne, but even before the pandemic I was seeing it quite a bit," says aesthetician Kathryn Sawers of Collective Skin Care. "We are all under a lot of stress these days—maybe even more than we're conscious of—and that can impact our skin and come out in this unpleasant way."
We know pimples can have a negative effect on your mood, whatever your age, but Dr. Beleznay says that there's some research to indicate that quality of life is even more impacted if you experience acne as an older person. "There's that feeling of, 'what the heck, I'm dealing with acne as well as aging?'" she says.
The treatment options are similar for adolescents and adults: topical skin-care products with ingredients like salicylic acid, benzoyl peroxide, and retinol, prescription drugs like Accutane, or in some cases, hormonal birth control. There are on-the-spot treatments and all-over ones, depending on if you get all-over breakouts or just the occasional pimple. But nuance is crucial because adults often have more skin problems than just zits: fine lines, dryness, pigmentation, or, to add insult to injury, scarring from teenage acne.
"As we get older, the skin might be drier, and the turnover may be slower, so it might be harder to use some topicals because they can dry out skin too much," Dr. Beleznay explains. Sawers points out that skin must be kept hydrated, using ingredients like squalane or hyaluronic acid. "Healing is slower with adults too, so you might get more prominent postinflammatory hyperpigmentation (PIH), the discoloration that sometimes occurs as a result of inflammation from pimples."
In the clinic, Dr. Beleznay says that intense pulsed light (IPL) and blue light devices can be helpful because they can treat both the acne, and issues like acne scarring. "Other lasers and microneedling can even out tone or texture," she says. "A derm might also customize a skin-care regimen for adult acne. My adult female patients are trying the things marketed to them for anti-aging, but those might even be exacerbating the acne, so this can take some finessing." Sawers suggests chemical peels to exfoliate, or her Fresh Face treatment, which includes exfoliation, extraction, treatment, and serum.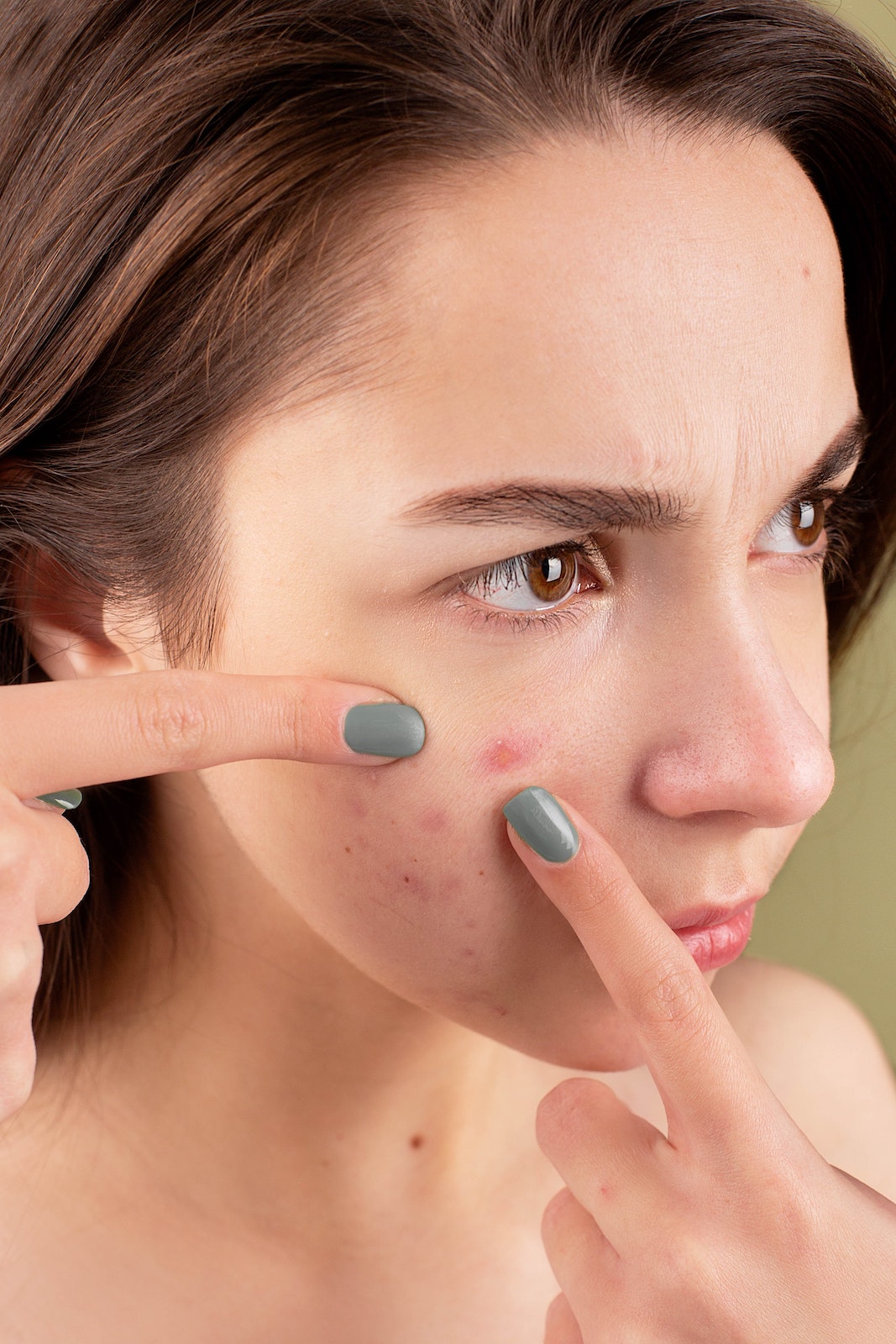 Extraction also introduces the question to squeeze, or not to squeeze? "I'm in the don't pop-at-home camp, mostly because we do know that the risk of scarring can increase from inflammation and irritation," Dr. Beleznay says. "It usually does not go well," Sawers agrees. "I have years of experience of doing extractions on clients and getting to blemishes at an angle where I'm not damaging the skin. Also, I know when to stop—whereas we don't always have that level of restraint on our own skin."
If you do have a huge zit just before a big event, you can ask a professional such as a facialist or dermatologist to perform an extraction—or in the case of your derm, an injection. "Dermatologists do at times offer cortisone injections for inflamed pimples," Dr. Beleznay explains. "That can get the pimple to go down faster. But these injections should always be done by people who know what they're doing."
If you don't have a dermatologist on speed dial, here are 12 products to try at home, from pimple patches to gentle cleansers.
Avène Cleanance Cleansing Gel
This everyday cleanser is designed for skin that is both sensitive and acne-prone, removing dirt and excess oil, without stripping skin.
Biologique Recherche Crème Dermopurifiante
This moisturizing cream is designed to reduce bacteria, regulate oil production, minimize redness, and hydrate without oiliness. It can be applied alone or after a moisturizing serum if skin feels tight.
Caudalie Vinopure Purifying Mask
Clay masks have traditionally been used to absorb excess oil, and Dr. Beleznay says there is some evidence to suggest they can help with acne. This one is designed to be used weekly and contains bentonite clay plus zinc.
Clé de Peau Beauté Synactif Lotion
For weightless moisture, and redness-reducing, brightening effects, there's this lotion, which is used after cleansing and before moisturizing. It has cinnamon bark extract, which has anti-inflammatory and antibacterial properties, plus mulberry bark extract to treat pigmentation.
Dermalogica Retinol Clearing Oil
Sawers loves retinol products for adult acne because they do double duty against pimples and fine lines. This overnight oil also has salicylic acid to further address zits, and nourishing argan, rosehip seed, and golden jojoba oils.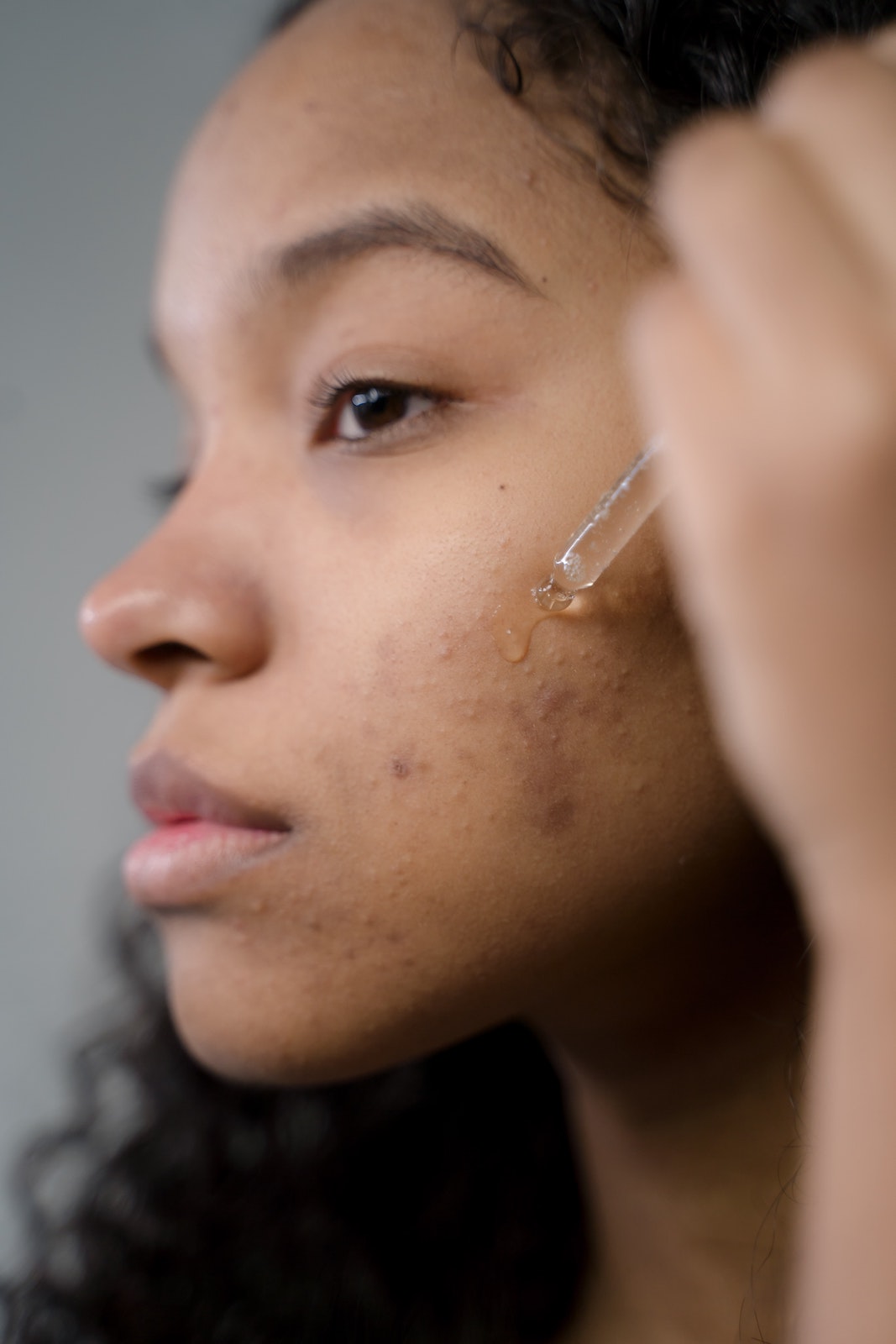 Neostrata Sheer Hydration SPF40
Sun protection is a must for anyone, but particularly if you're using acid-based skin-care products or retinol, which can make skin more sensitive. This one is oil free and also includes an ingredient to target dark spots.
Peace Out Acne Dots
Dr. Beleznay says many people find pimple patches helpful, not least because they prevent picking. These have salicylic acid and retinol to treat the zit, and aloe vera for soothing (according to the brand, they can minimize the appearance of a pimple in eight hours).
REN Clearcalm Non-Drying Acne Treatment Gel
Pop a dot of this gel directly on pimples to dry them out. Salicylic acid helps dry out the spot, a pine-and-thyme complex is said to reduce the chance of scarring, and prebiotics help improve the skin's microbiome.
Reversa Exfoliating Solution
This clarifying lotion from the Canadian brand has 8 per cent glycolic acid to clear pores and refine skin texture, but it is released over time so is less irritating to sensitive skin. It can be used all over or just on breakouts, every day.
SkinCeuticals Blemish + Age Defense
Specifically designed for the "imperfections of aging skin," this serum has multiple acids including salicylic, glycolic, citric, and dioic, designed to reduce the appearance of pores and decongest them, exfoliate, refine texture, and minimize the look of fine lines.
U Beauty Resurfacing Compound
This jack-of-all-trades exfoliant has alpha-hydroxy acids and retinol to remove dead skin cells, unclog pores, and improve skin texture, plus antiaging peptides, brightening vitamin C, and antioxidants to mitigate the effect of free radicals. There's also hyaluronic acid to moisturize. And it's gentle enough to be used twice daily.
Uriage Hyséac Bi Stick
Treat and cover zits with this clever double-headed product. On one end is a pen designed to dry out pimples with salicylic, glycolic, and malic acids (there's thermal water too, to soothe). On the other is a tinted correcting stick, which also contains an antibacterial ingredient.
---
Read more beauty stories.