As someone with sensitive skin, I'm used to being limited in my skin-care options. I stick to a regimen of Cetaphil, CeraVe, and mineral sunscreens. Occasionally I'll try a gentle acid or luxurious scented product, only for my skin to throw a tantrum like my six-year-old that time in IKEA ("I wanted a fancy glass!"). But until recently, I've been safe with foundations and other complexion products like tinted moisturizers and concealers.
A couple of years ago, my skin started reacting to makeup and I wondered, what gives? Sure, my skin has become more sensitive with age, and overusing skin-care products has damaged my moisture barrier. But it also seemed as if the products themselves were different. It turns out, they are. Meet the hybrid product: makeup with added skin-care. Why the change? Apparently we're requesting it.
"This is what customers are starting to demand more. They want to get all the stuff in as few products as possible, so that's the opportunity for foundations to check off as many wants from their users as possible," explains cosmetic scientist Jen Novakovich. "Of course, this does come with trade-offs. When you're using more actives or extracts, this increases the potential for skin irritancy."
Susanne Langmuir, the industry veteran who founded Bite Beauty and now Lixr Beauty, says the demand for more oomph in makeup could come down to our improved ingredient savoir faire. "You have brands like The Ordinary, who have made this unbelievable knowledge of raw materials we would normally think of as a brand language part of everyday language," she says. "During the pandemic we saw a lot of people experimenting with fairly elevated skin-care. So I think the trend now is moving towards those multi-use, multi-active products."
It isn't necessarily the case that multi-active products will aggravate skin. "Any beauty product can be formulated with great skin-care benefits that do not cause issues for sensitive skin," says Victor Casale, another industry veteran, by email. He was the original formulator for MAC and now is a co-founder of MOB Beauty. "I see two major shifts in foundation that may be causing sensitive-skin issues, and it's not necessarily because of the addition of skin-care actives. Many of the mainstream brands are throwing every type of new silicone or acrylic derivative they can find in a formula to help give it long-lasting wear. I have seen formulas with many (5+) different silicone-based ingredients and acrylic-based polymers. These, in large amounts, can cause irritation on sensitive skin." The other problematic ingredient he identifies is often used by "clean" brands: essential oils. "These definitely provide skin-care benefits but are also known for causing irritation for sensitive skins."
I'm vindicated in feeling that foundations are causing my issues, but I—along with the 60 per cent of the population who report having sensitive skin—am in a pretty pickle when it comes to finding a product. This is even more of a problem considering most of us don't have any idea what we actually react to.
"Some people are lucky enough to find out what triggers them," says Langmuir. "But it's a terribly difficult road to go down, and it may even change seasonally or hormonally—for example, after you have kids." She compares the situation to having food sensitivities, where you typically go on an elimination diet and then phase in different foods to identify the triggers. That might be relatively easy with diet. It's more complex with skin, where you might use several products each day, all with multiple ingredients, plus household cleaning products and detergents. That's the reason Langmuir has launched a customizable foundation with LIXR Beauty: to make it easy for people to select exactly which substances go into their makeup and to avoid irritants.
Dermatologist Aegean Chan says the most common ingredient for people to have bona fide allergies to (as opposed to sensitivities) are preservatives such as methylisothiazolinone, along with formaldehyde and formaldehyde-releasing ingredients such as quaternium-15, which is used as an antimicrobial. A patch test can determine if you are allergic to one of these.
It's far more common to have a non-allergic reaction to ingredients like ascorbic acid (vitamin C) or niacinamide. Chan says, "These types of ingredients are irritating, especially if people are using other active ingredients—so layering the vitamin C serum, niacinamide, PHA serum, and retinoids at night. That's a lot on the skin, and all those things at the same time have the capacity to disrupt the skin barrier and lead to irritant reactions."
Then there are chemical sunscreens—not a problem for many people, but they can cause reactions for some. Complicating matters, sunscreen-labelling regulations in Canada are stricter than in many other countries, including the United States. It's possible for the same product containing the same ingredients to be labelled as sunscreen in the U.S. but not in Canada.
How can we become savvier consumers who buy great products without wasting money? Asking questions at the point of purchase is always a good idea, though it's not failsafe, as I found to my chagrin when I was assured in a drugstore that my new product contained no chemical sunscreen, only to feel the telltale tingle when applying it at home. Chan says that given how unsure most of us are about our own sensitivities, a "poor man's patch test" might be in order. "If you can get your hands on a sample, put it somewhere discreet, like behind the ear, and use the product for three to five consecutive days. If you have a reaction, you know you shouldn't invest in it and smear it all over your face."
It's tricky to recommend products that suit everyone, since every skin is unique, but here are a few recommendations for products that should be gentle enough for most people.
Tinted mineral sunscreens are a good, safe option for people who need minimal coverage and want SPF, too. This one has zinc oxide for sun protection, plus antioxidants like raspberry seed oil, and it leaves skin glowing, though it's not a good choice for anyone who wants a fully made-up look.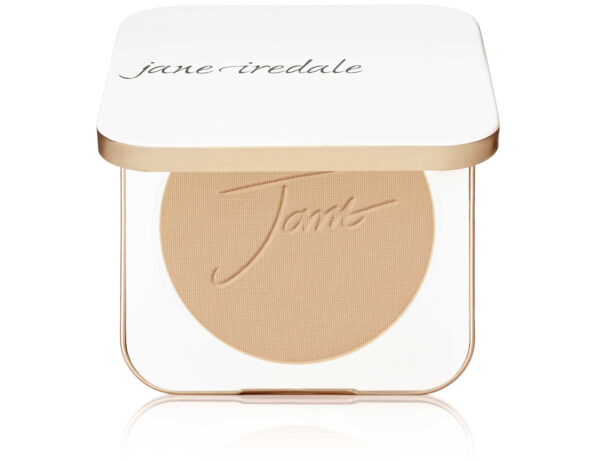 This brand is often recommended for patients after cosmetic procedures as it's extremely gentle. The foundation offers sun protection, thanks to the titanium dioxide and zinc oxide, and it comes in 26 shades, is vegan and gluten-free, and gives medium-to-full coverage. Jane Iredale also sells eye makeup and lipsticks suitable for highly sensitive skin.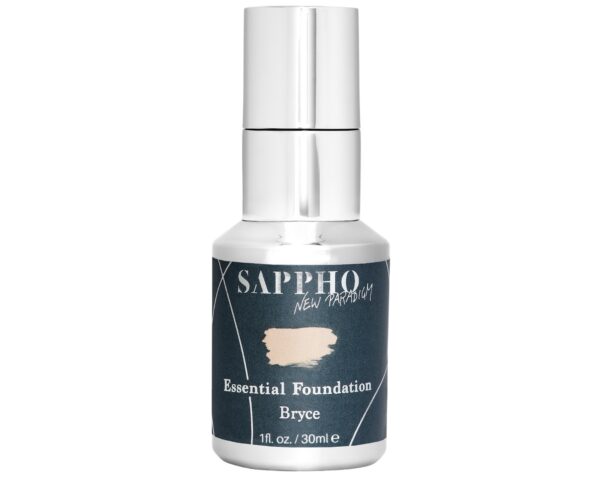 Vancouver makeup artist JoAnn Fowler founded this brand in 2008 when she was the head of makeup on The L Word. The lightweight liquid foundation is vegan, contains no silicone or PFAs, is long-lasting, and comes in 14 shades.
For liquid coverage that offers SPF 50 and comes in a range of shades, there's this mineral sunscreen. It offers light-to-medium coverage, and while it's available in just five shades, they blend well and suit many skin tones.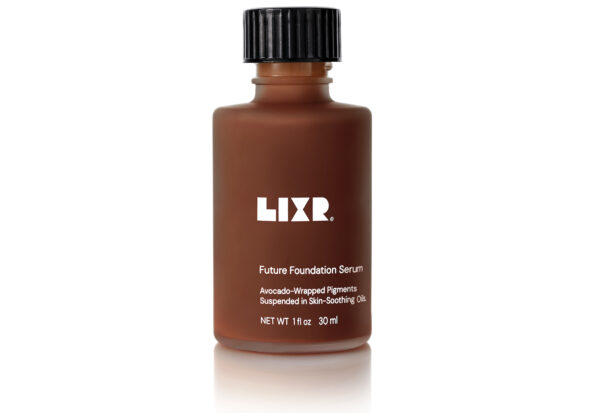 With this product you get a perfectly matched shade, and you can add (or omit) actives and ingredients like essential oils and fragrance. This means you can customize the serum to fit even the most sensitive skin and still get excellent skin-care performance. Shake it before application to mix skin-care ingredients and pigments, then apply with fingertips or a brush.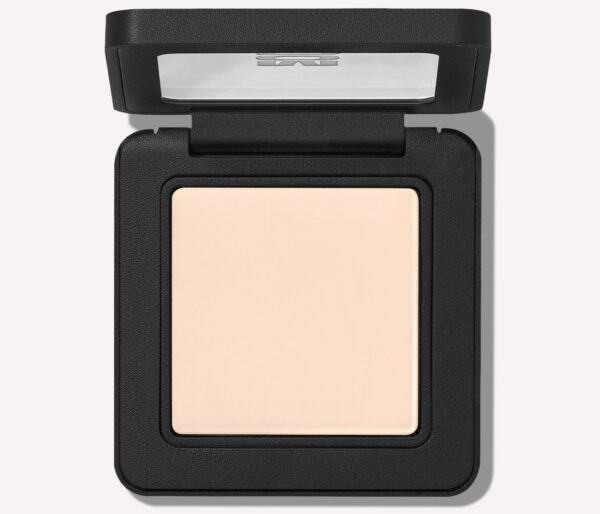 Ceramides help to repair the skin barrier, and hyaluronic acid keeps skin hydrated. This formulation contains biodegradable, ethically sourced vegan ingredients and is free from silicone and talc. The pigments in the foundation help blur fine lines, and the formula is buildable. Apply with fingers (it comes in a small pot) or by buffing it into the skin with a dense foundation brush.
---
Read more beauty stories.