Thousands of years ago, Babylonian soldiers coloured their nails with kohl before battle to intimidate their opponents. Through subsequent millennia, ingredients such as beeswax, egg whites, gelatin, and henna were used; in China, it's said that nail polish denoted social status. It wasn't until the early 20th century that modern polishes were invented, thanks to an ingredient called nitrocellulose, which was also used to make car paints durable and shiny (in fact, nail polish can be used to touch up minor scratches on vehicles in a pinch). The first opaque coloured nail polishes were created by chemist Charles Lachman, who partnered with Charles Revson and his brother Joseph to launch Revlon, based purely on the creation of this one product.
Nitrocellulose is still a major component of most nail polishes, which stuck to more or less the same recipe for decades. How have things evolved more recently? As part of the clean-beauty movement, in the last decade or so, brands have started to remove ingredients like formaldehyde, phthalates, toluene, resin, camphor, and more, which could have harmful effects on health. Some of these may be irritating to skin (if you touch your eyes or scratch your face), some may be harmful when ingested (if you're a nail-biter), and others may cause problems when inhaled (if you paint your nails in a location lacking proper ventilation). The latter was particularly problematic for nail technicians, who were exposed to fumes all day.
First, there was 3-free (meaning three ingredients had been eliminated), then later 5-free, 10-free, and now even 20-free. "When you have 20- or 30-free products, sometimes they're claiming to take out ingredients that would never have been in a polish," points out Erica Nieuwenhuis, CEO of nail-care company Bio Sculpture Canada. "When you look at ingredients it's also about the concentration they're being used at. What we do with our formulations is follow the EU, which has banned 1,300 ingredients where the FDA has banned 11."
Some nail polishes in the past contained animal products like carmine (a vivid red pigment derived from insects), keratin (a protein from mammals), and guanine crystals (a shimmering substance that comes from fish scales). Many brands have eliminated these from their formulations and also stopped animal testing, so they can be classified as vegan and cruelty-free.
One problem with this development? These new polishes didn't always perform as well as their chemical-laden predecessors. "Back when the 10-free, vegan polishes came out, they wouldn't last as long as conventional ones," says Linh Khuu, owner of
Varnish Nails
in Yaletown. "Now, the colours are great and the longevity is on par." The latest innovation in at-home products is polishes that are derived largely from plant ingredients, as opposed to petrochemicals, which means they're more sustainable.
In the salon, Khuu says the main shift in her 20-year career has been the advent of long-lasting gel nail products. First to market was Bio Sculpture, with its soft-gel system—it's applied with a paintbrush and can be used like a polish, or to build structure and strength in the nail. Then came CND's Shellac, which was essentially a very long-wear polish, and similar products from other major nail companies like OPI and Essie. These are "cured" (hardened) using LED lamps, about which there's been some controversy in recent years because they do expose you to UV. Nieuwenhuis says this particular risk is overstated. "There are numerous studies [showing] that this is a safe process," she says. "It uses a specific wavelength and short curing times, so the exposure you get from the lamp is much less than you'd get from the sun when you're walking from your car to the salon." Khuu has special gloves for clients who are anxious about UV exposure, though it's a rare request.
Gel polishes can also be damaging to the surface of the nail, but the latest generation of products are gentler (Khuu says Bio Sculpture is particularly gentle). According to her, it's unpredictable how damaged your nails might get: "It's like hair—it can be strong and thick or fine and brittle. You can dye it once and it can fry your hair, or 10 times and it doesn't affect it." Clients with weaker nails might use gels through the summer and then just regular polish (or nothing at all) the rest of the year.
A lot of nail damage from polishes can come from home users who are using equipment incorrectly, a problem that got even more pronounced during the pandemic. "Over the period of COVID-19, when salons and services were limited, a lot of clients started doing their nails at home," Khuu says. "They were buying products like lamps from Amazon, not knowing the quality or how to use the equipment. Buffing and drilling your own nails without proper education is not a good idea." Much damage is done by people who don't want to go to a salon for gel removal (which involves scuffing the surface of the polish with a nail file, then soaking them in a solvent wrapped in tin foil) and instead pick off their nail polish at home.
Perhaps predictably, the prevailing trend this summer has been pinks (thanks, Barbie). "There's also blueberry milk nails, which is a kind of powdery blue," says Khuu. "Bright neon covered with chrome powder is popular, or a lot of simple milky nail bases with chrome or gold accents. Cat eyes are in—people are just having fun!"
These days, it's pretty unusual to get regular nail polish in a salon, with Khuu estimating that constitutes only five per cent of her services. "It takes 30 minutes to apply versus an hour for a gel mani, then you're waiting for 20 to 30 minutes for it to dry, and potentially mucking up your nails even before you leave," she points out. But if you can't get to a salon, there are lots of safe, vegan, cruelty-free products available for painting your nails at home.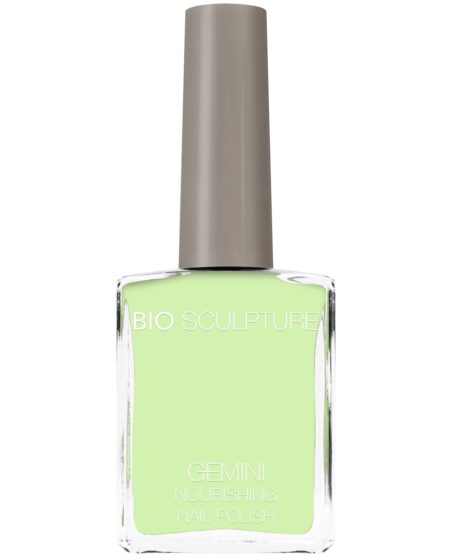 This vegan range is made from plant extracts derived from aloe vera, lemon, and ginseng. It includes almost 200 colours.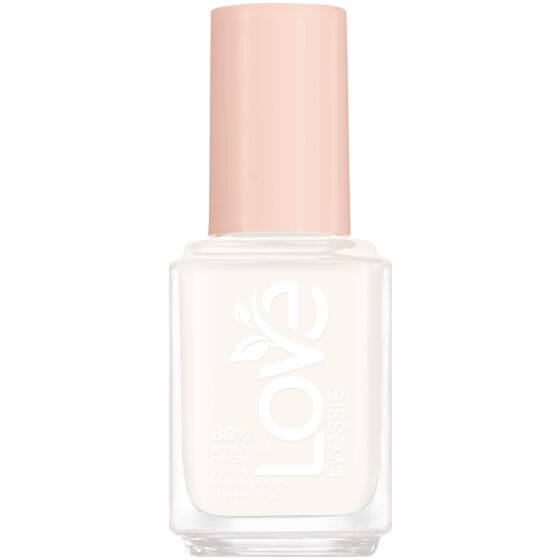 All Essie products have been vegan and eight-free since the end of 2020. The brand is soon introducing its Love by Essie range, which is 80 per cent plant-based, coming from renewable sources like sugarcane, corn, and cotton. It's available in 20 shades.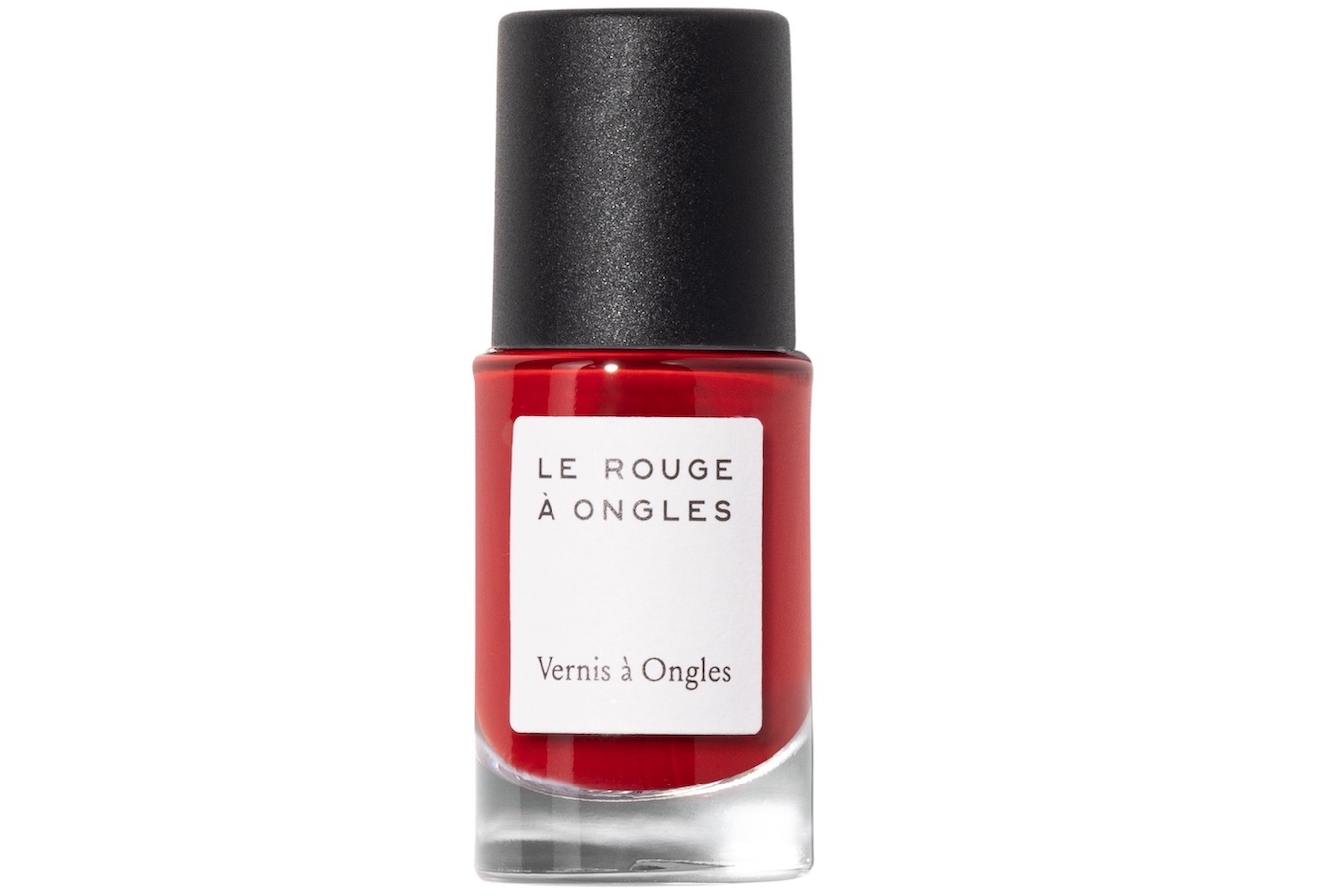 This vegan nail polish is made in France from natural and renewable ingredients and comes in 15 colours. Its founder, Elise Khettat, is a manicurist and the owner of Griffe, one of Paris's most fashionable nail salons.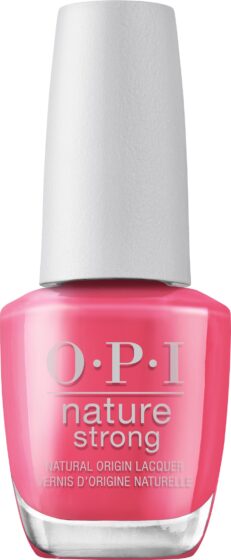 About 75 per cent of the ingredients in these vegan nail colours are derived from sugarcane, manioc, wheat, potatoes, and corn, with the bottle and cap made from 20 per cent post-consumer recycled materials. They come in 38 shades, including plastic-free glitter ones.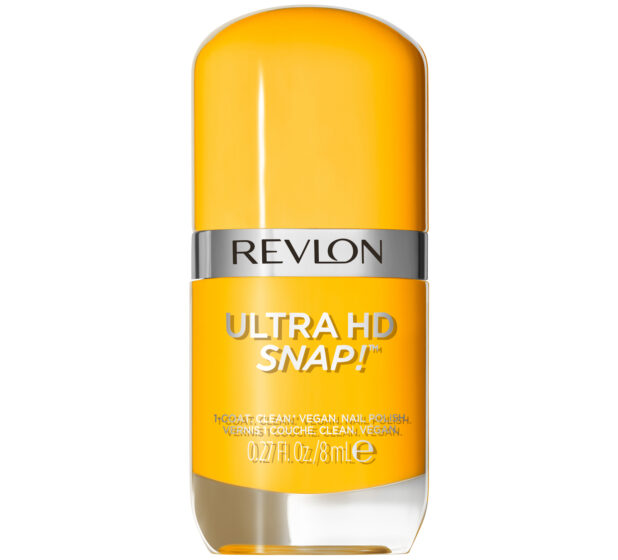 This vegan, 20-free range gives highly pigmented colour in a single coat, which dries quickly. The polishes are made from 78 per cent natural ingredients, including moisturizing shea butter along with spinach, avocado, and green tea, and they come in 24 shades.
If you want the gel look without heading to a salon, there's always press-on nails. The modern generation of press-ons are easy to apply and fairly longlasting. This pack has 28 nails plus glue, which should keep them on for a week or so, even after washing your hair and doing the dishes. Alternatively, the brand's ImPress nails are self-adhesive and should last a week as well.
---
Read more beauty stories.