In its natural form, our body uses blue light from the sun to regulate our sleep and wake cycles—our circadian rhythm. That precious blue light keeps us alert (hello 2 a.m. wakeups), heightens our reaction time, elevates our mood, and increases an overall feeling of well-being. But what about that not so natural blue light beamed at us from the computers and phones we're glued to all day, every day? Turns out that scrolling through Instagram, texting, and even binge-watching Netflix could be damaging to our skin. Research on this type of high-energy, short wavelength light, has found that excessive screen time can lead to skin pigmentation, inflammation, and aging.
A crowd-sourced beauty line, Volition Beauty seeks to engage an active community in order to launch its products. Consumers and behind-the-scenes cosmetic creators vote on suggested products, and the winning idea is put into production.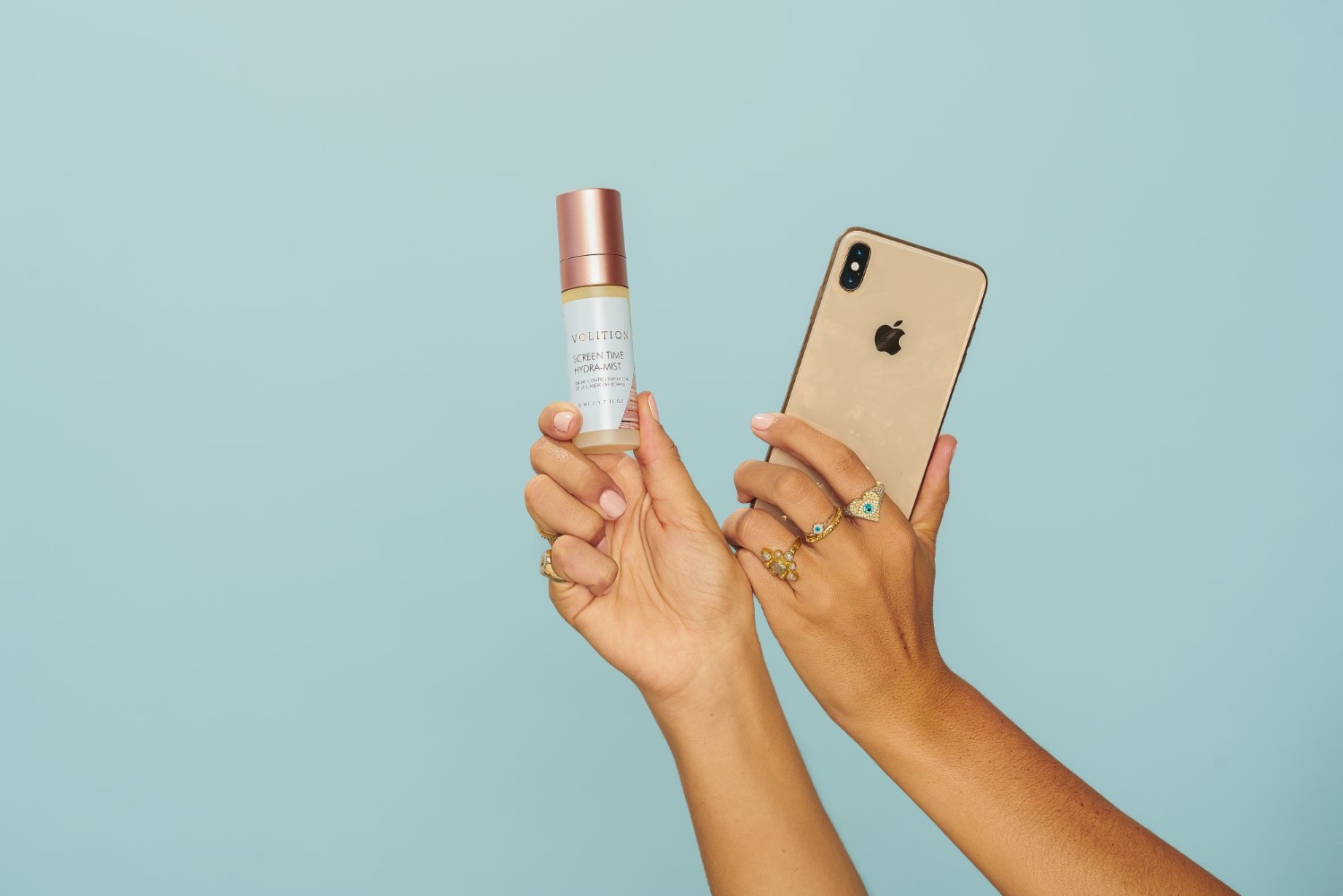 The newly released Screen Time Hydra-Mist aims to help put your skin on "do not disturb." The hydrating facial mist with soothing antioxidant ingredients is designed to protect your skin from the harmful effects of artificial blue light. With 12 oils and extracts such as marigold (minimizes the appearance of fine lines and wrinkles), Indian ginseng (for a healthy-looking glow and softer skin), and vitamin B5 (hydrates and soothes the appearance of red, stressed skin), this vegan, cruelty-free, gluten-free spray is the perfect accessory to make room for on your desk.
Volition Beauty products are available online at volitionbeauty.com or at sephora.ca.
---
Discover more beautiful products.