I drive along Broadway, gripping the steering wheel as I navigate traffic cones, fencing, and meandering lanes. Parts of the road gape like wounds as workers busily attend to the damage. As I make my way tortuously eastward, I pass abandoned shops and restaurants, littered alongside the city's grand project to extend the Millennium Line. A sign declares, "Broadway Corridor is open for business."
After circling the block, I eventually find a parking spot on a side street. I trudge to Home on the Range Organics (HOTRO) just past Main Street. At first, I think the store is shuttered. Plywood covers the exterior, and the door is closed. Only a sandwich board invites passersby to step inside.
The small store is bursting with goods, shelves stocked with Okanagan cherry juice, wildflower honey, and handmade soaps. Meats such as ground bison fill the upright freezers and coolers, while cheeses, beef tallow, and charcuterie surround the till. This modest destination for specialty organic products represents the dream of Allen Ingram⁠—a dream on the verge of ending.
In 2011, Ingram and his wife Jackie launched Home on the Range with another couple, Bert and Alice Jongerden. The four wanted to connect local suppliers with urban consumers, focusing on premium grass-fed meats from farmers in the Fraser Valley. "We make a point of visiting all our suppliers to make sure what we're looking for is what they provide in terms of animal husbandry, the process of bringing the meat to us, and the quality," Ingram says.
They began by selling goods from a few farmers at pop-up markets, and demand picked up quickly. Since their shop opened in 2014, they've expanded to source from 30 local farmers, such as Bradner Farms in Abbotsford. Ingram is proud that the vast majority of their products travel less than 100 miles.
The Ingrams eventually took over the business, making it their own passion project. Ingram, a chef, makes nitrate-free sausages, such as jalapeño cheddar bratwurst, as well as vegan and bone broths. His creations won considerable attention, including an honourable mention in the 2022 Made in Vancouver Awards and the distinction of best bone broth in Vancouver in a local taste test.
The couple built a thriving business while raising their son, Daniel. Jackie won over customers at the store with her infectious exuberance, and Allen concentrated on selling wholesale to clients such as Fresh Prep and Choices Market. However, the Ingrams' lives were upended when Jackie was diagnosed with cancer in 2018. "She never ever asked for help and always wanted people to be positive around her," Ingram says. Although Jackie fought valiantly, she died 18 months later, leaving a void in the family.
Ingram continues to grapple with her loss. "We'd talk about our goals and projections and how we would take our business forward. To lose that partner and that trusted decision maker and to have to take on that yourself obviously was very difficult," he says.
Keeping the vision alive has become extremely challenging. For the last year, construction of the Broadway Skytrain line has made getting to the store a labyrinthian task. "We were literally the traffic cone capital of the world for a while. It's eased a little bit, but still nobody drives down Broadway much anymore," Ingram says. The loss of vehicle and foot traffic has hit the business hard. Ingram estimates at least a $100,000 loss over the last year, with no compensation from the city despite clamour from affected establishments.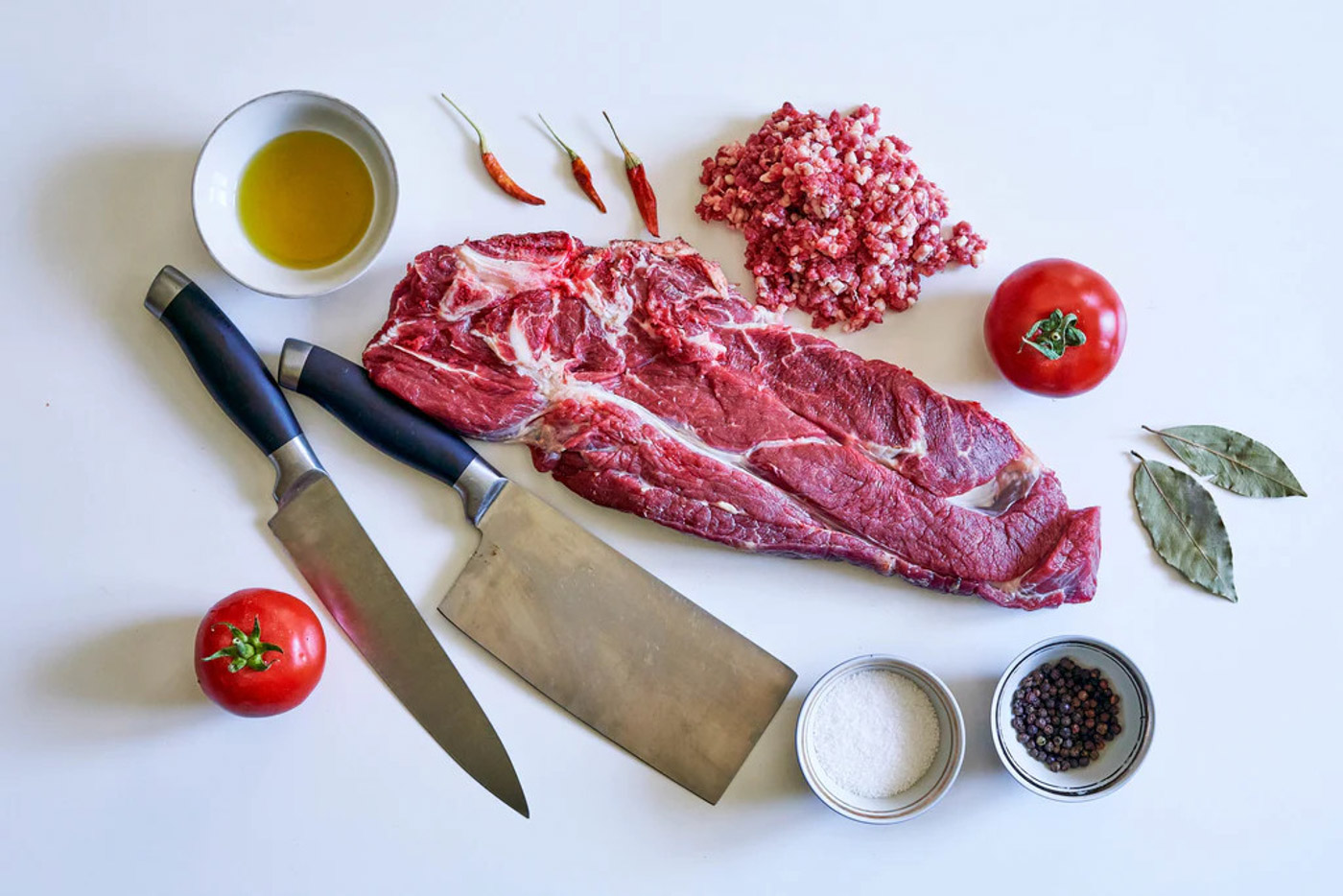 To make matters worse, the store experienced a flood in April from an overflowing toilet upstairs. The business had to close while they cleaned up the mess, causing lost revenue in addition to the cost of ruined goods and equipment. Insurance will only cover a fraction.
Unfortunately, Ingram's spate of bad luck didn't end there. On August 7, someone broke into the store, smashing the front window and taking a point-of-sale laptop, a credit card reader, and food. Customers had to pay with cash or e-transfer until the new system was up and running. Many left instead. "This really puts us at a low ebb," Ingram says.
Ingram has invested his savings to keep the business afloat but has nothing more to give. "It feels like an insurmountable hurdle, and it's cost me a lot of sleep," he says.
With the real possibility that Home on the Range will not survive, Ingram has started an online fundraiser. A new wholesale contract is in the works, but the money may not come soon enough. Ingram thinks of his seven employees who rely on the business, not to mention all the local producers who supply the store and the loyal customers who have become like friends.
Besides contributing to the fundraiser, Ingram says supporters can help by purchasing gift cards or buying products from the store. Home on the Range delivers to customers who prefer to shop virtually. Ingram remains optimistic that, with a little help, the store will thrive again. He says it would be a pity if the Broadway construction puts an end to another small local business. "We're very proud of what we do, and we're just looking for a little leg up from anyone who wants to help," he says.
---
Read more local business and food and drink stories.