A corner store is a nostalgic time capsule in the minds of many. It figures prominently in childhood, as the first place you spend your allowance (on candy), where you're sent on errands (for milk and the mailbox), and where you meet your friends (on bikes en route to the beach).
At one time, corner stores were a staple of Vancouver neighbourhoods; big chain stores didn't yet exist, and driving to get supplies wasn't part of the routine. But over time, the local, independent shop became more of a quaint holdover as neighbours fanned out in search, perhaps, of better deals in towering, faceless aisles. Until now.
As COVID shrinks our circles closer to home, many of our city's remaining neighbourhood stores have risen to the occasion, nimbly adapting to their regulars' shifting needs and once again becoming a place to see neighbours, get fresh items we need within walking distance, and feel the heartbeat of communities we so desperately miss.
While the city's zoning regulations make it difficult to open new corner stores (and, arguably, for existing ones to thrive in regular times), this too may be about to change. Vancouver city council approved a motion from councillor Shirley Kirby-Yung in June to develop policies allowing new small-scale commercial retail spaces. A revival of such businesses will be vital in the new normal, she predicts.
Here, then, are four of Vancouver's most charming corner stores and the neighbourhoods they've helped anchor for years.
Danial Market
Tony Shahroknian took over Barclay Grocery 20 years ago, a quaint market tucked among a group of heritage homes in the West End built from 1906 to 1910. He named it after his son, Danial. Today, Danial and Tony run the store side by side.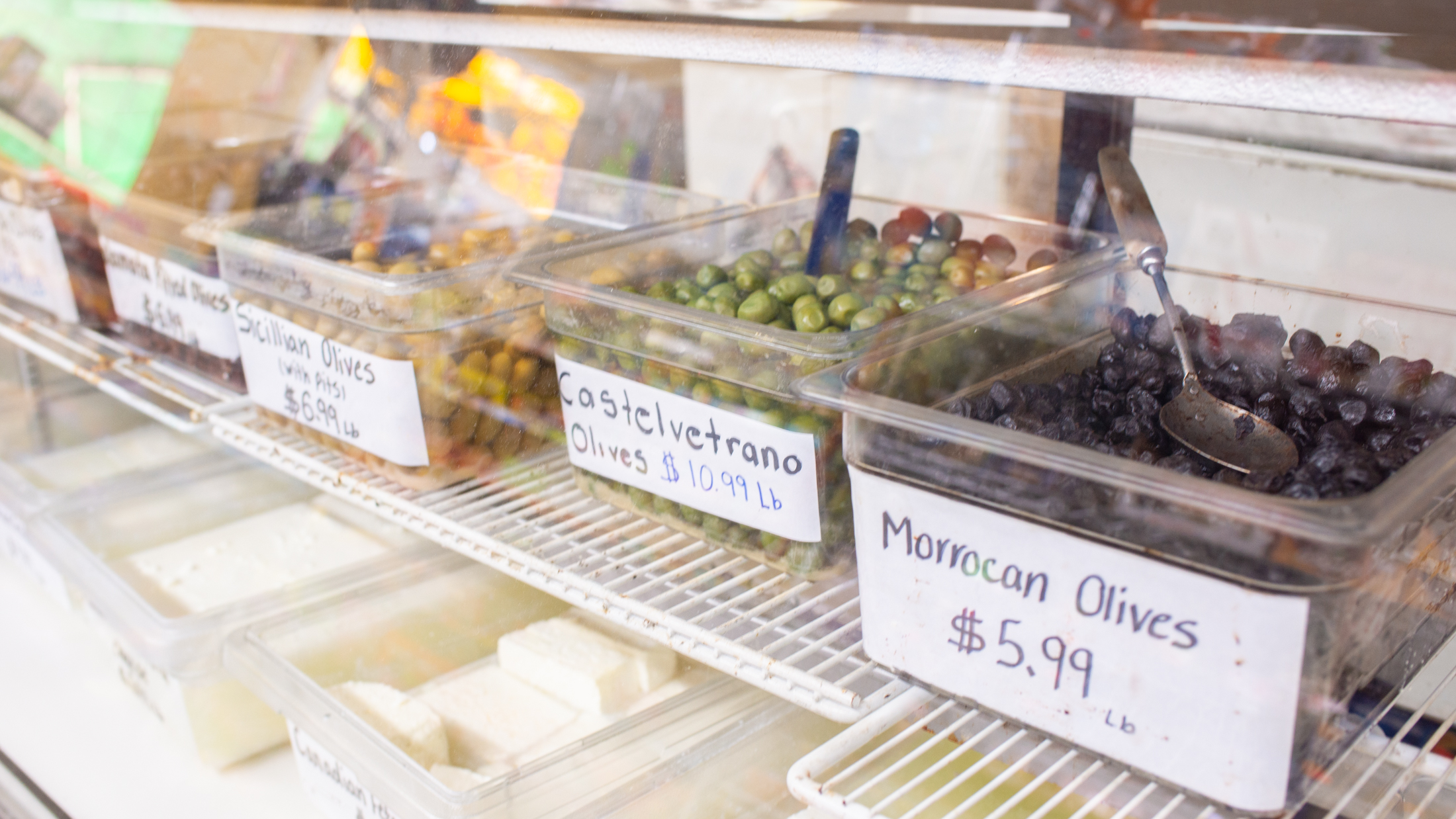 The store is known in the neighbourhood for its fresh and affordable produce, but when customers come inside they find a large store packed with hard-to-find items such as European chocolates and other Mediterranean and Middle Eastern goods. "I've often had people come in and say, 'Oh my gosh, I haven't seen this since I left my home country,'" Danial says. He and his father greet their regulars by name.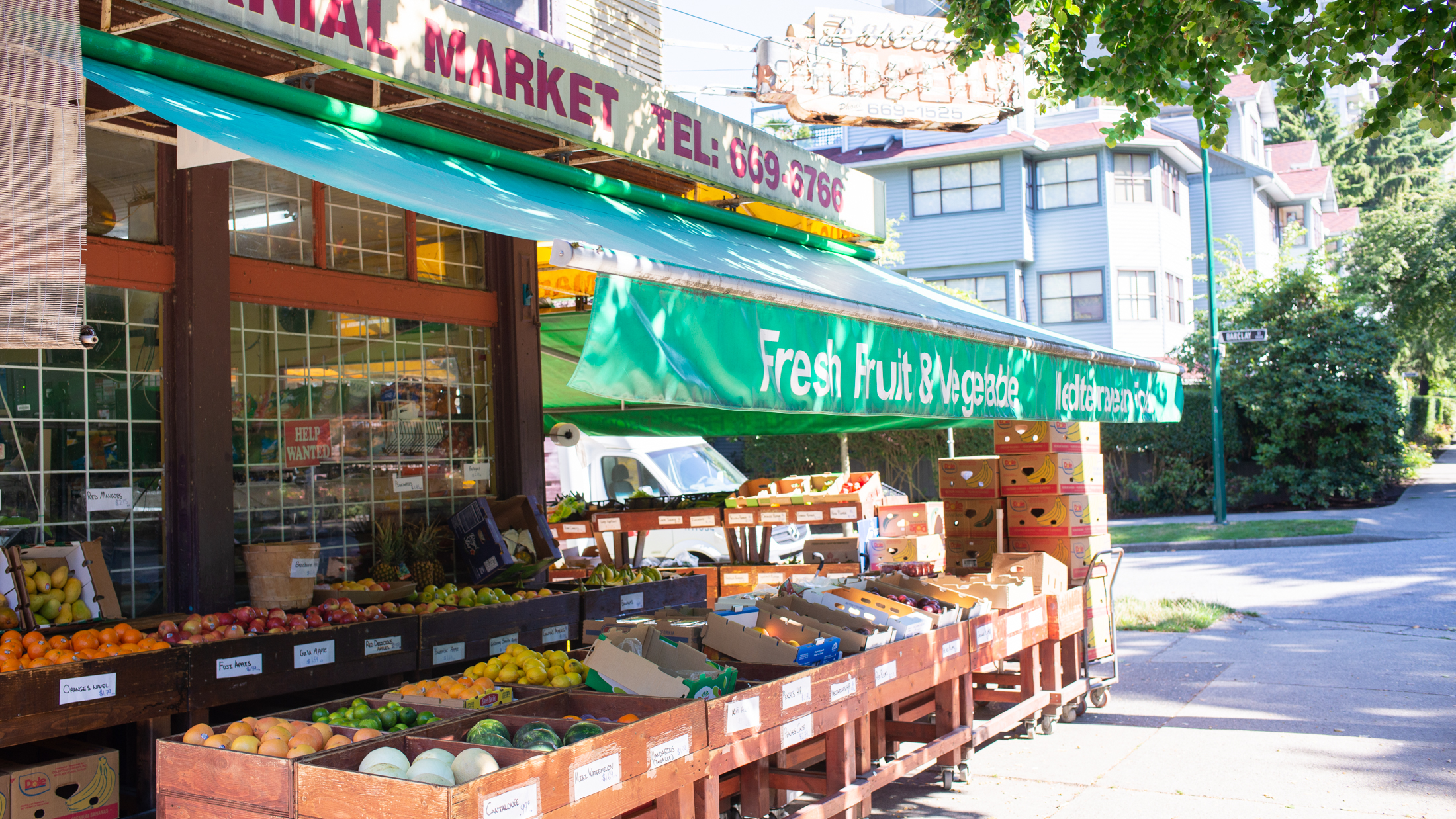 At the height of the COVID lockdown, the market couldn't have been busier. Father and son did their best to bring home deliveries to some of their regulars but couldn't leave the shop for long.  "We had lineups out the door for 10 hours every day, seven days a week," Danial says. "I worked in the store while my dad was buying supplies. For three months it was non-stop."
Today, it's still busy but more manageable. "Customers have said, 'I'd rather support you guys than go somewhere else,'" Danial says.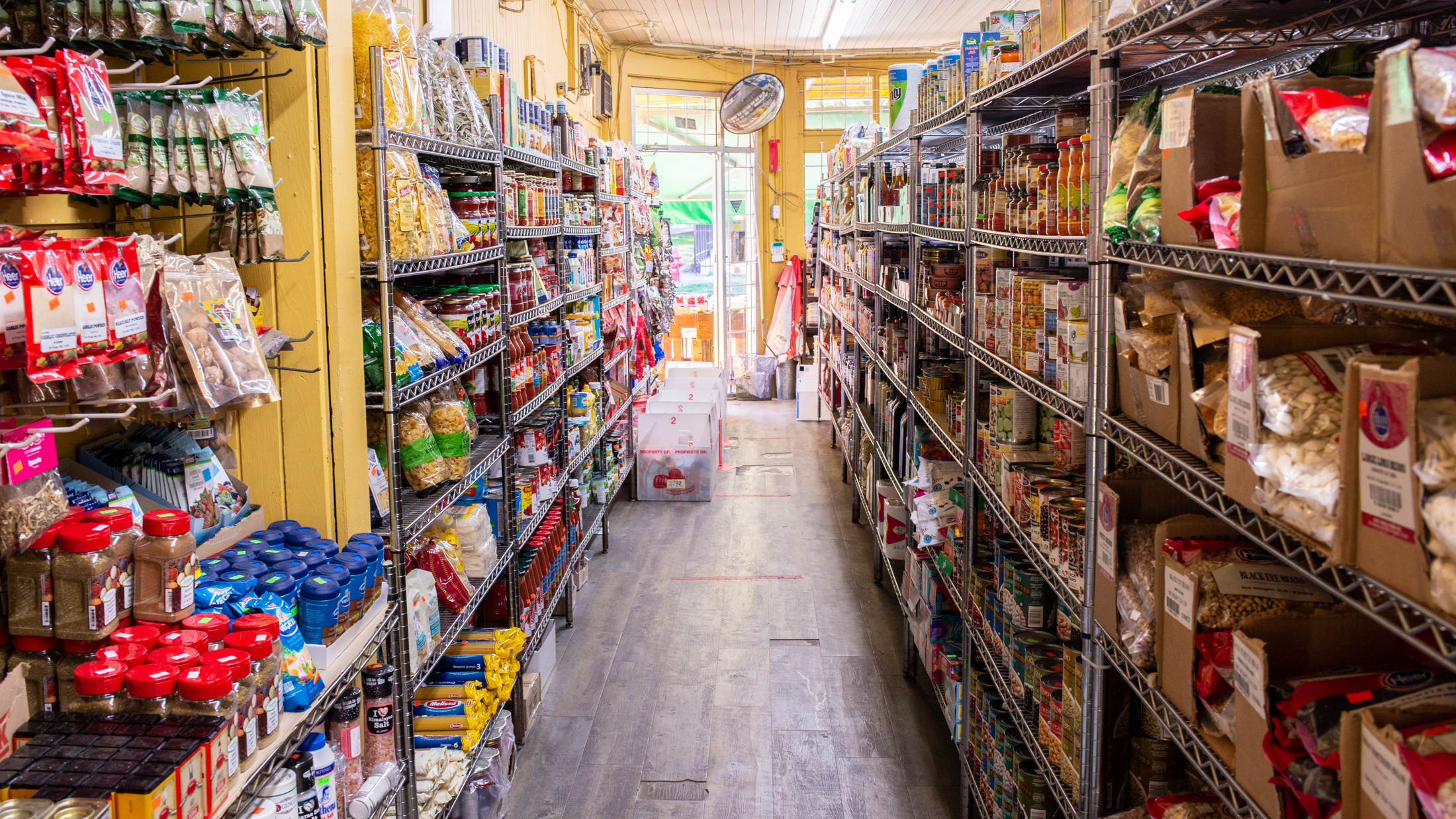 The Federal Store
Colette Griffiths and Chris Allen lived just a block from what is now the Federal Store on Quebec and 10th Avenue when it was a different iteration of a corner convenience shop. When that shop closed, they slipped a hopeful note under the door, wondering what might be next for the space. A few weeks later, they met with the landlord to sign the lease.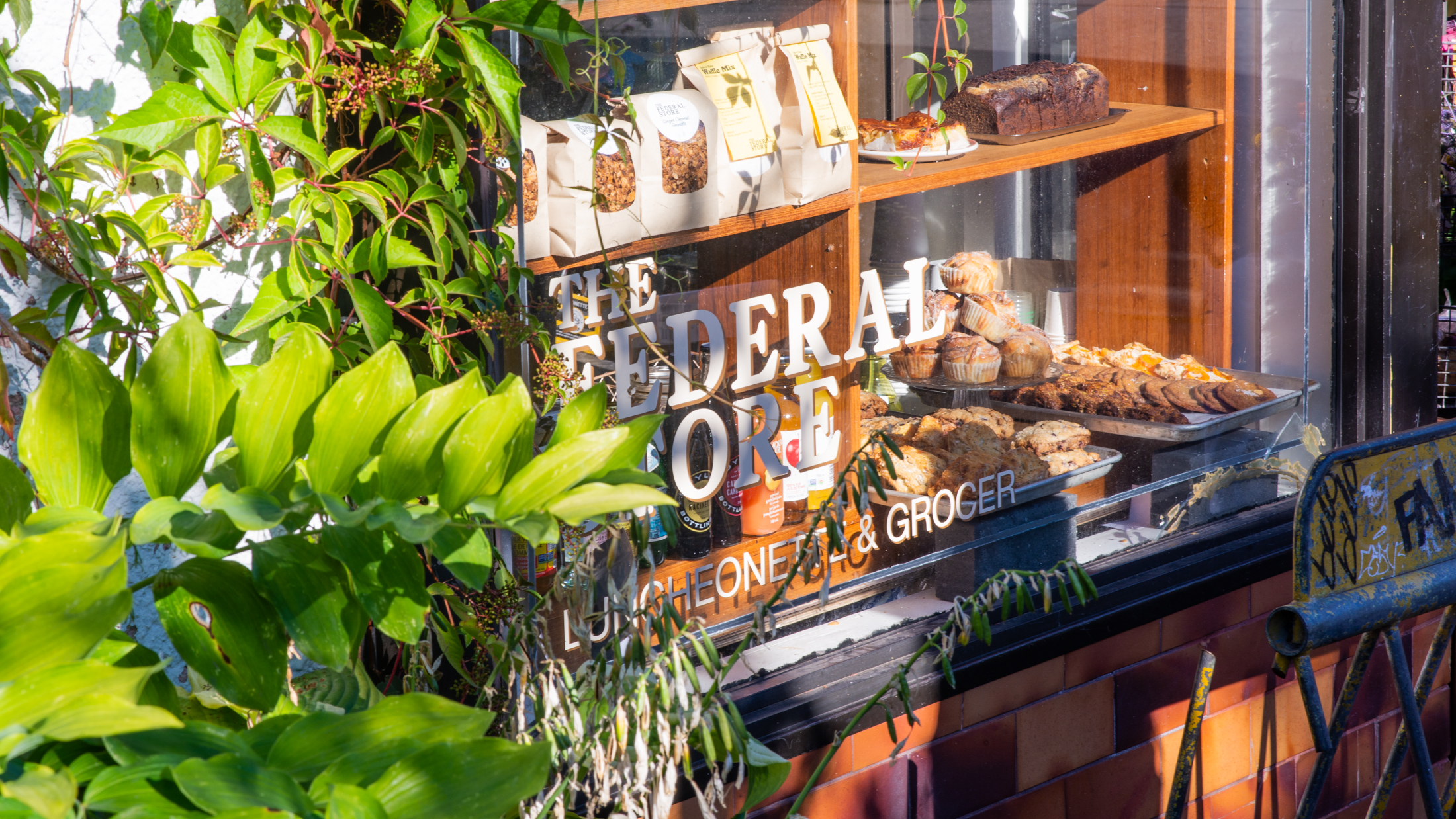 At first, they weren't sure what they wanted their new space to be. "We valued the idea of getting to know our community better. We knew about the troubles that Le Marché St. George had with zoning. Eventually we decided on a café and grocery. The community gathering space seems to be what the community really values and what they are attracted to," Griffiths says.
With an eye to specializing in baked goods, the serendipitous discovery that the building was originally a bakery 100 years ago merely cemented their decision to bring the space back to its roots.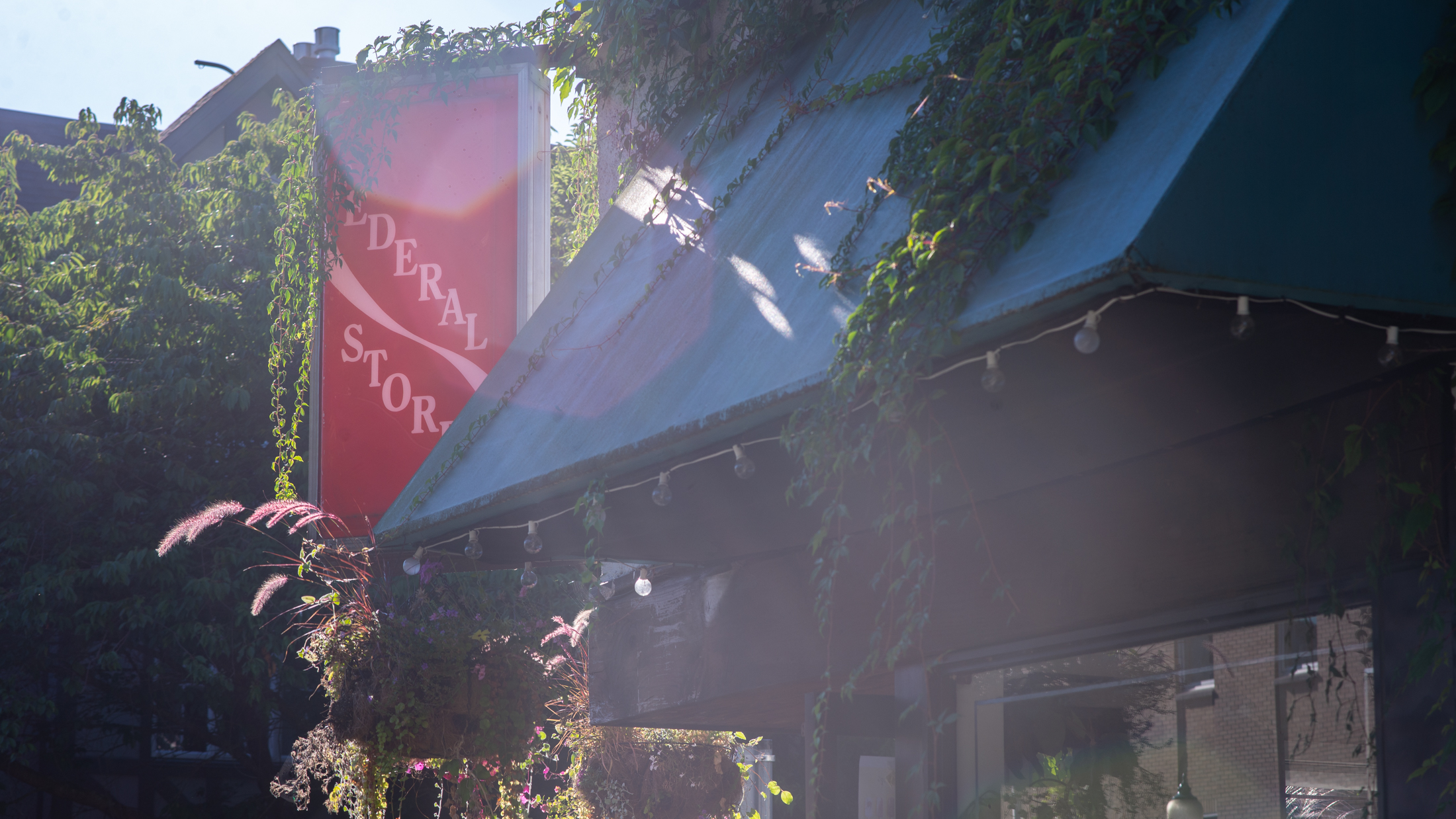 "During COVID, we couldn't bake enough," Griffiths says. "We stayed open, and focused on groceries and baking, with a delivery by donation program. We try to use as many local providers as possible."
Griffiths and Allen miss having the café open—the space is too small to safely host customers inside the store as it's currently laid out—but they're grateful they've been able to stay open and serve the community in other important ways.
"Seeing the community show up for us and feeling so supported, especially when we first launched our delivery program—seeing people really come together has been really amazing," Griffiths says.
Union Market
Next year will approach 30 years of operation for this family-run business with Portuguese heritage. Prior to the Bernardino family purchasing the market in 1992, it was run by another Portuguese family for 35 years. Today, David Bernardino and his mother, Maria, run the store and café.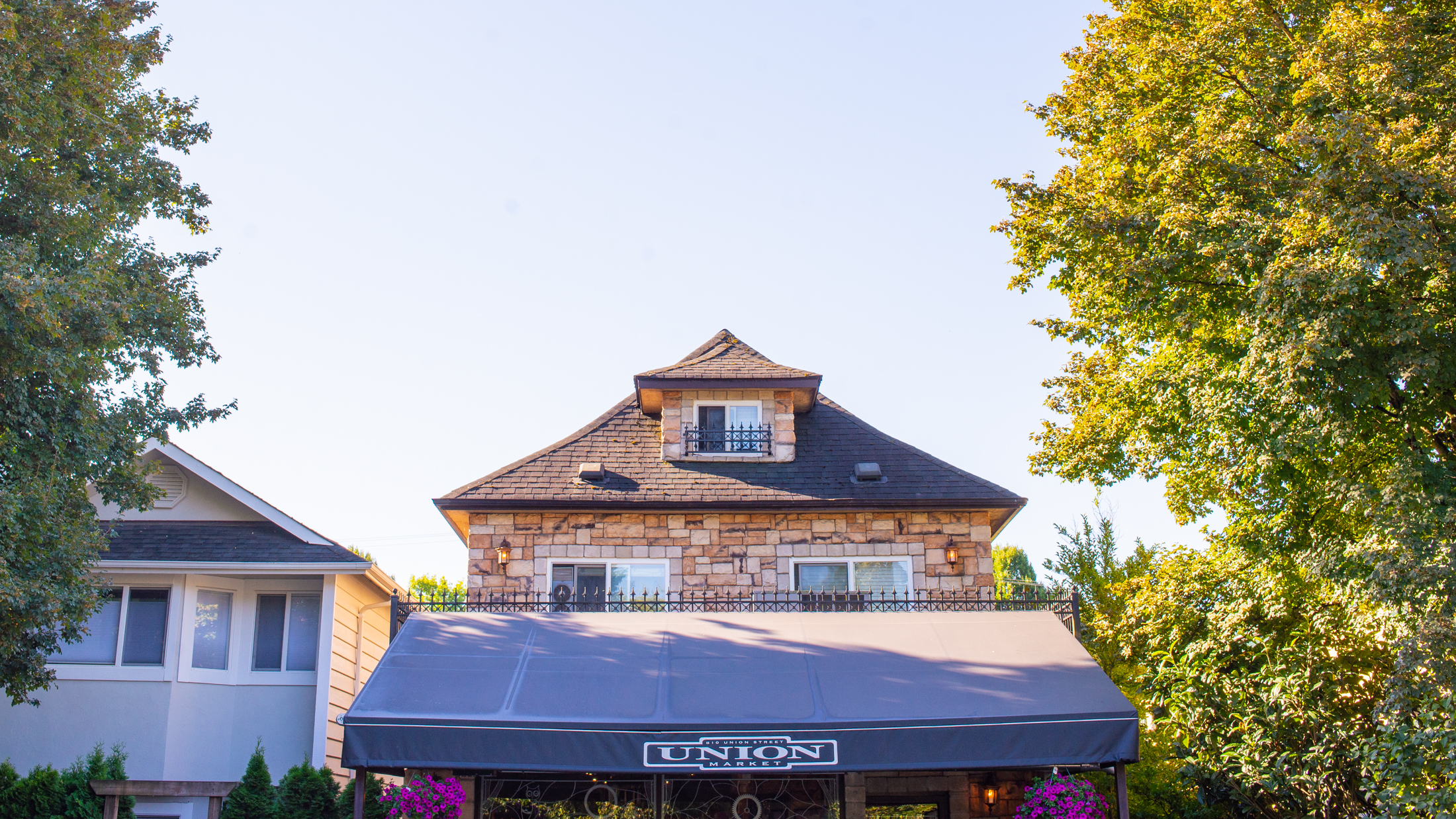 "We were an essential service during COVID," David says. "We needed to reduce numbers of staff but are able to operate and continue to feed the neighbourhood. Right now we are focusing on takeout and groceries."
Union Market has long been involved in the community: it was one of the first sponsors of the Eastside Culture Crawl and a sponsor of the West End Slo-pitch team at Strathcona Park. "We found a few of our travelling and older populations needed the assistance of a grocery delivery. You know who your neighbours are here, so it makes it easy to network and support the neighbourhood," he says.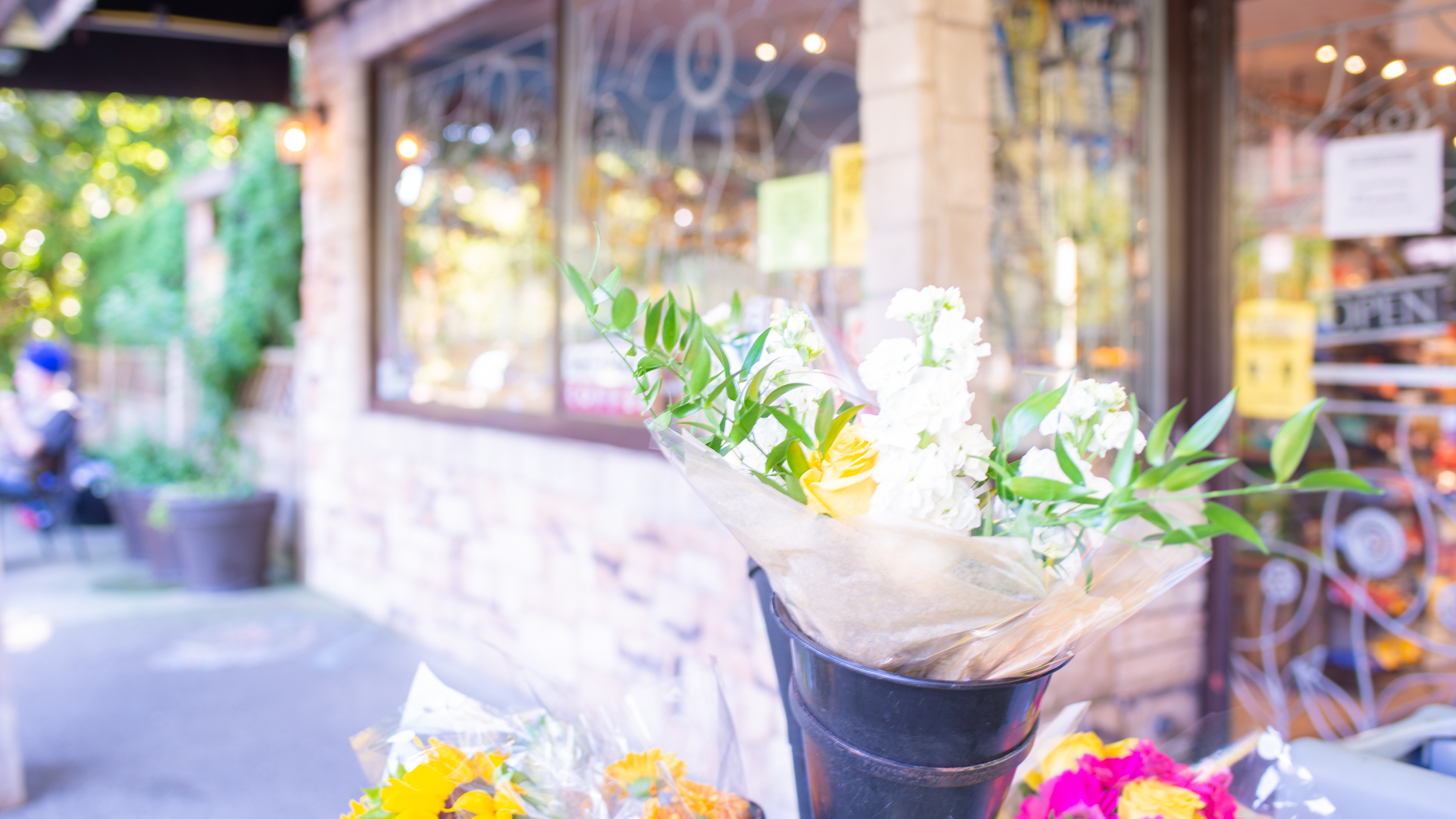 Union Market is best known for its Portuguese items such as traditional custard tarts, shrimp cakes, and salted cod, but plain egg sandwiches can also be found on the café's menu. Over the years, the shop has diversified to meet the changing needs of the neighbourhood, bringing in different kinds of milk and more organic options. "We just do what we do," says David. "You have to have customers, and you have to offer them something. It's a symbiotic relationship. It's a two-way street. We're both in this together."
Le Marché St. George
Celebrating its 10th anniversary this year, Le Marché St. George started as a family project, and co-owner Pascal Roy's daughter Lola grew up inside the Mount Pleasant store. Today, the market is best known for its coffee and baked goods—pastries, crepes, and quiches, along with groceries—but it's also a little bit infamous in Vancouver for its battle with City Hall.
"We came down to almost losing everything in a matter of hours," Roy recalls, when the city found the shop didn't meet the area's zoning requirements and had been issued its licence in error. What followed was a petition, media coverage, and Roy giving interviews every hour for a few days. Eventually, the market won, and it's now considered an essential service for COVID. "The first two to three weeks were quiet, but now we are running at about 60 per cent. You never become rich doing this," he adds. "You do it for love."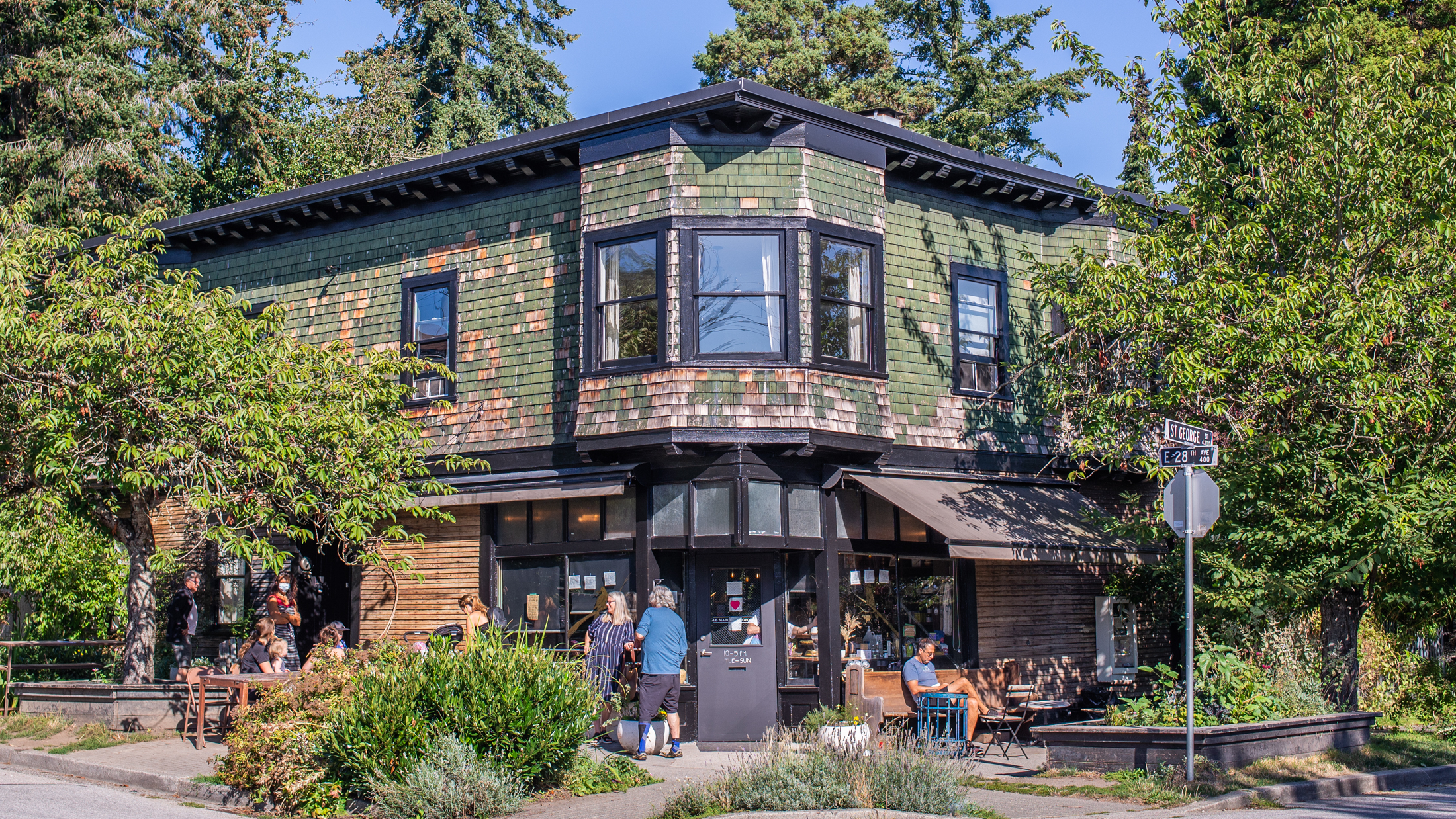 A neighbourhood space like this builds community, he continues. "It's the big trend now in urbanism: little places where people go, you meet there. The kids meet there, it's safe." Then there's the environmental benefit, he notes: "You don't have to drive; you can walk."
As for what makes Le Marché part of the neighbourhood, Roy doesn't hesitate: "It's families—it's braces and families and summer camps."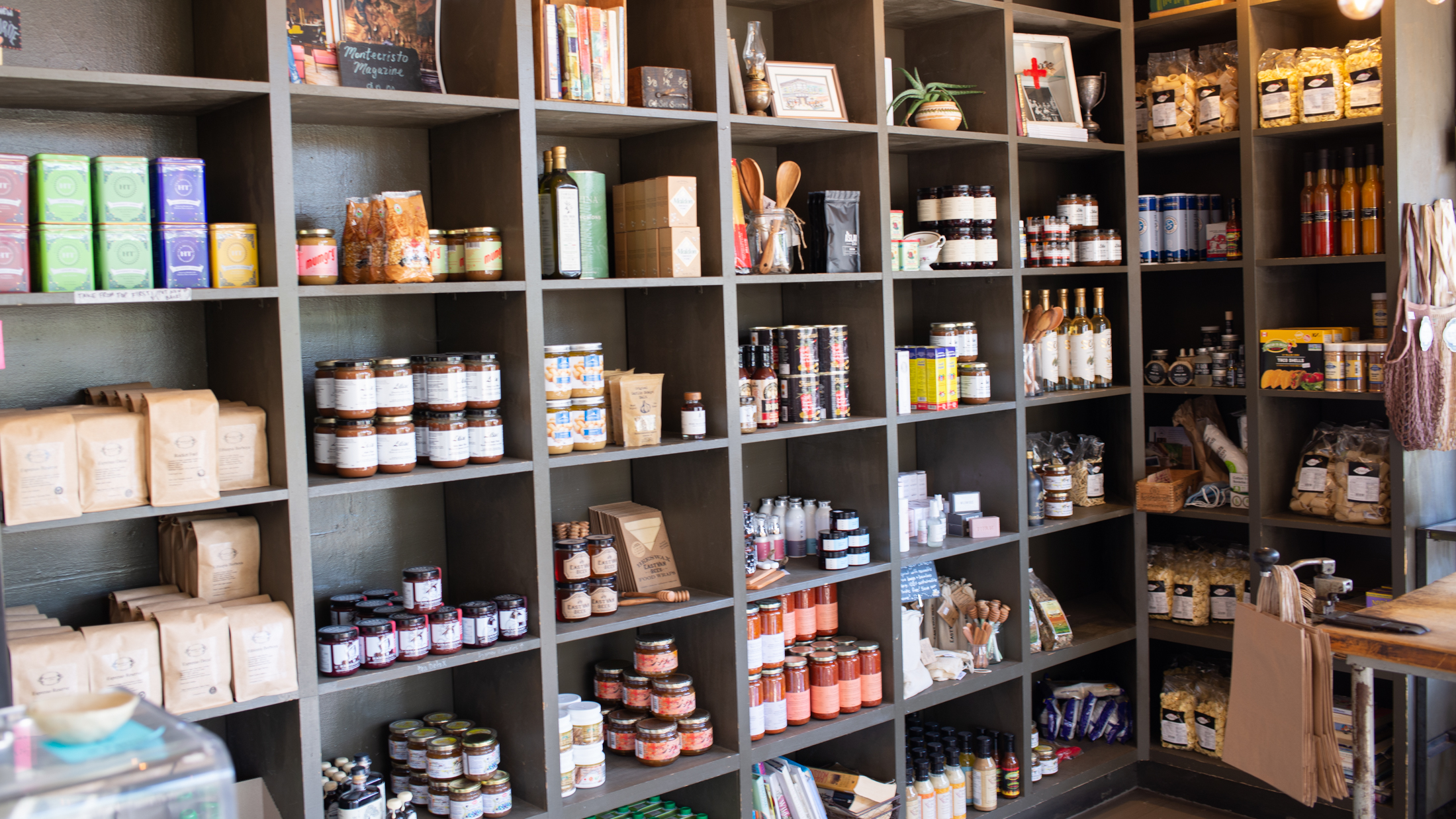 ---
Read more about great Vancouver businesses.