After four years of colourful tulip blooms brightening their fields and drawing hundreds of thousands of visitors to the Fraser Valley in April and May, the family behind the Abbotsford Tulip Festival has moved to the B.C. Interior. The festival was cancelled in 2020 due to COVID, but its founder hopes to spread joy again in the Okanagan when it's safe to do so. In this article from our archives, we look back at the beautiful blooms and the joy they brought to many in the Lower Mainland.
---
During one of those heavy rain bursts that poured down this past February, Alexis Warmerdam was outside in the field—the trenches, you might say—tending to her tulips. Water levels were high in the soil, and her gum boots got stuck in the mud. Trying to yank her feet free, she fell backwards and landed right on her bottom.
Sitting there among the sludge, she thought to herself: flower farming sure isn't always glamorous.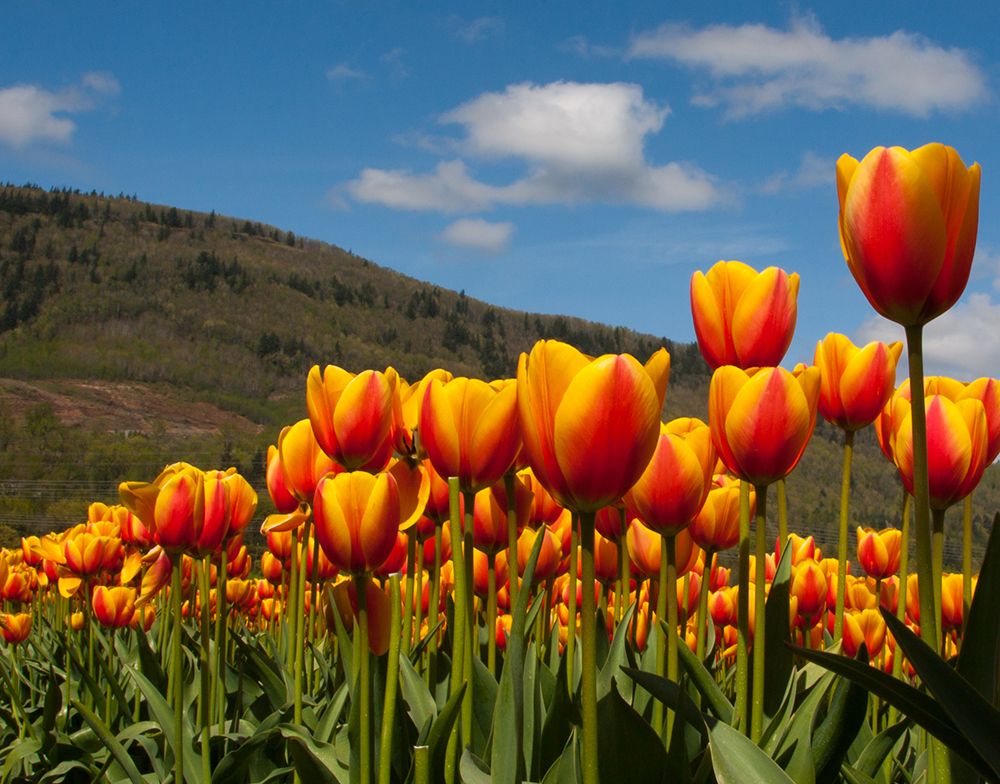 Warmerdam was on a mission to coax 2.5 million tulips into a cohesive bloom for her grand vision: the Abbotsford Tulip Festival. Since opening at the end of March, the festival, in its premiere year, has drawn tens of thousands of visitors to its 10-acre patch of colour.
Warmerdam created the festival to honour the work of her family and the traditions of her heritage. In 1948, her grandfather immigrated to Canada from the Netherlands; two years later, he planted roots in the Fraser Valley. Putting his Dutch green thumbs to work, he started planting daffodils on a few acres, and eventually bought land on Abbotsford's Sumas Prairie in 1974. Now, the three-generation family farm also grows gladiolus, peonies, and, of course, tulips.
Bulbs for the festival were imported from the Netherlands and machine-planted in November. Over 50 varieties of tulip dot the cheerful field, which is located just a few kilometres down the road from the Warmerdam farm (the festival plot is leased). According to Warmerdam, the organizational aspect of the festival was much more difficult than the actual flower care. "We do this for a living," she says. Planting is in her blood, after all.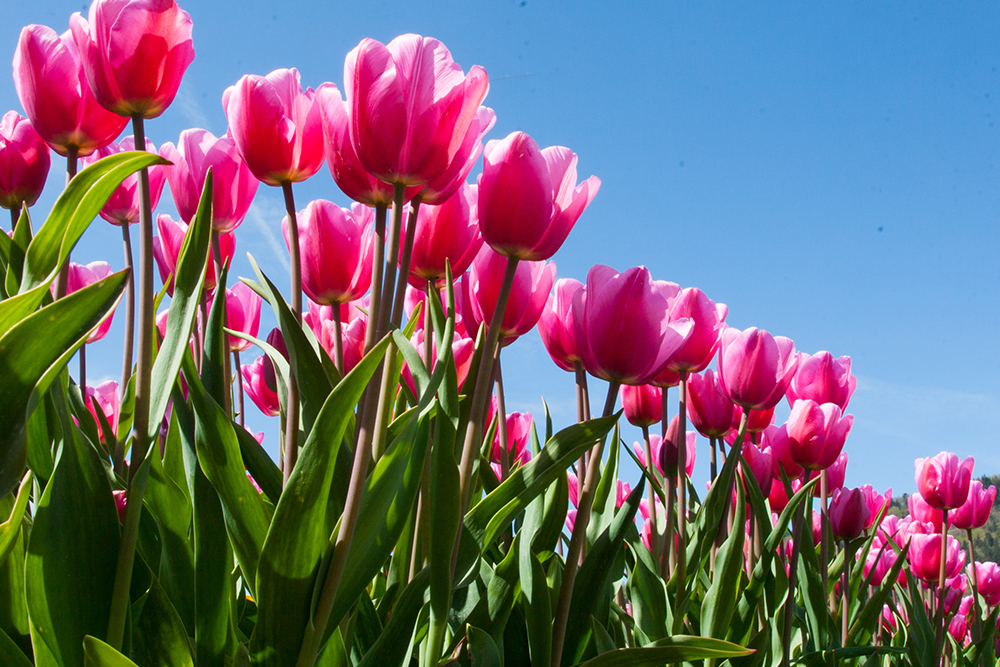 The event, the only one of its kind in the province, celebrates natural beauty to the highest degree. There is something calming about staring at rows and rows of perfectly lined colour, creating a whimsical landscape both manicured and wild. Even a casual Wednesday evening hosts an array of excited patrons from around the Valley and the Greater Vancouver Area, from young families, to teenagers, to adults—all, for better or for worse, pulling out smartphones to snap that perfect Instagram shot among the blooms.
So while Warmerdam may have endured some wet and muddy days in the its early stages, the festival payoff is certainly jovial. And its future looks fantastically bright.
---
This article from our archives was originally published on April 12, 2019. Read more Community stories.