If you're a creative content agency, the stakes are high when it comes to your office. It's got to be cool, professional, and innovative—just like you. The team at Vancouver's BroadbandTV has pulled this off masterfully. The company, which generates 23 billion monthly impressions across its network of 86,000 content creators in all forms of entertainment and media, keeps its home base in Coal Harbour with an expansive 30,000-square-foot office. Taking over two floors, the headquarters opened in March of 2016 to coincide with the company's 11th anniversary.
Finished in a calming palette of blues, greys, and whites, the office's concept is based around the idea of balance, in respect to the company's two pillars of business: media and technology. Its chops are well displayed in the "binary wall", where binary code spelling "BroadbandTV" is translated to create a pattern—high-tech and stylish. The space also includes nods to more classic design, with chairs from Italian architect Gaetano Pesce.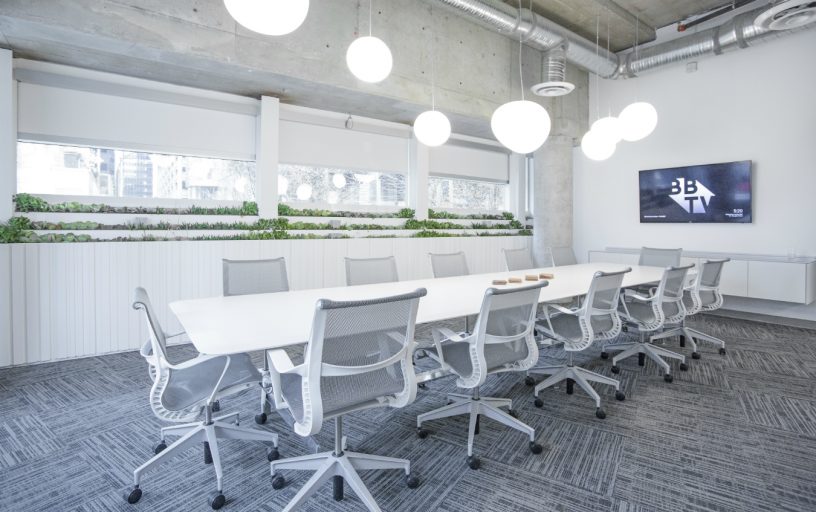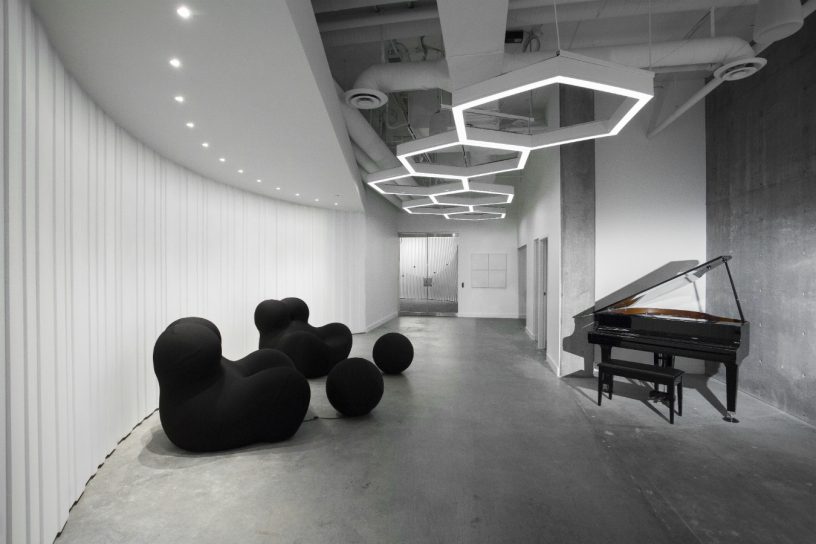 Custom-made hexagon lighting flows throughout the building, connecting rooms and mimicking the company's commitment to operating as a close digital network. The main office, a large open working space, features another legendary designer: George Nelson. Nelson's lighting fixture, in light shades of violet, pink, and seafoam green, illuminates the space while nodding to the revolutionary thinking of the designer, who invented the concept of the pedestrian shopping mall.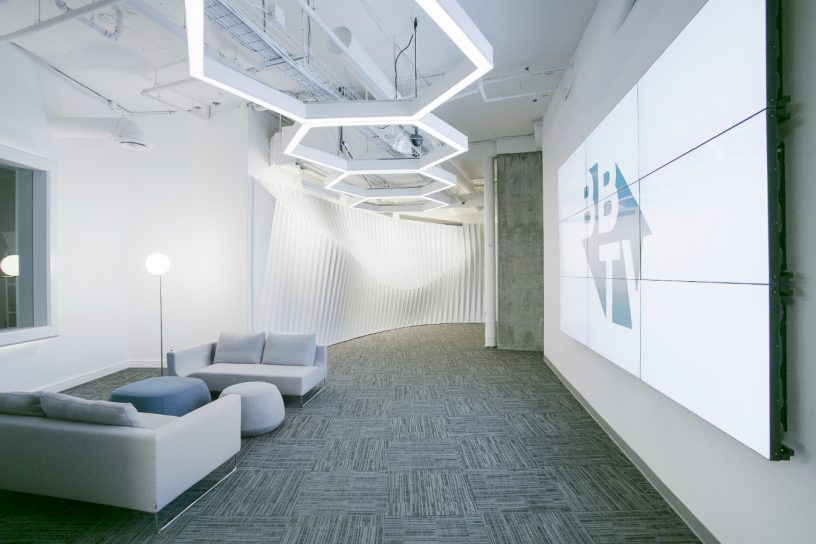 The boardroom, the think tank of the office, incorporates the ever-so-trendy succulents—exactly 400 of them (a very specific number choice: the total sum of BBTV11, 11 representing the company's 11th birthday, as an American Standard Code for Information Interchange—the way a computer reads characters—equals 400). The spiky plants line the windows, adding a touch of greenery to the industrial feel of the room. Additional perks of working at BroadbandTV headquarters: a theatre, a cozy working den, and the knowledge that you are verifiably cool, professional, and innovative.
---
Read more from our Office Space series, and submit your own workplace for consideration by emailing [email protected].