Back in 2013, design studio Gamla caused a viral internet stir with the launch of For Gimli Den, a wooden cottage-shaped dog bed complete with closing door. The inspiration was simple: if the Bowen Island duo of Branch Freedman and Robin McMillan had nice furniture, why too shouldn't their dog, Gimli?
More recently, East Vancouver's Howl & Home team, Jeremie Laguette and Tina Ng, launched a made-to-order dog feeding station sparked by their love for their own pooch, Cypress. Because ceramic bowls look so much better than dingy plastic.
Good design is expanding to every facet of our lives, and that need not stop at our furry friends. And so, here are a few more Canadian brands that are putting thought, care, and beauty into everything from bow ties to soaps—for dogs.
Hound Collection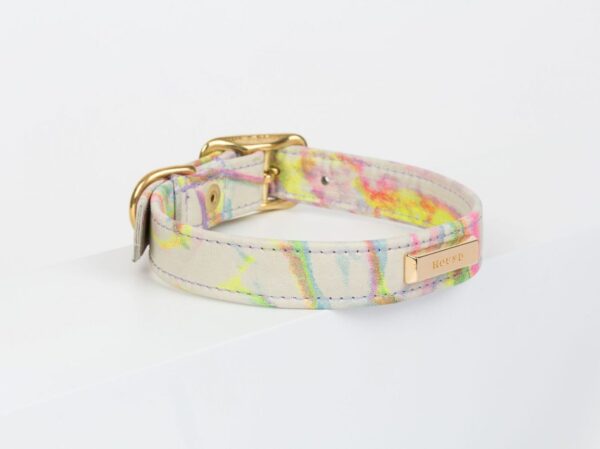 Handmade in Toronto, most Hound Collection items are created using luxurious garment-quality leather. Collars and harnesses in an array of colours all come with gold-plated logos and solid brass buckles and hooks; there are also patterned neck kerchiefs made of satin. Next thing you know, your dog will be asking for silk pajamas.
Danes & Divas
Vancouver's own Danes & Divas is for the posh pooch—the one who likes to wear a bow tie just because. Indeed, this company manufactures an array of bow ties in different colours and materials, and even rhinestone-covered and glitter collars. But there are more pared-down items, as well, such as the skinny vegan "leather" leash, and a playful harness covered in illustrated slices of pizza. Danes & Divas takes animal welfare seriously, and frequently donates fundraising items and funds to local shelters and organizations, so supporting this company is a win-win.
Wilder & Harrier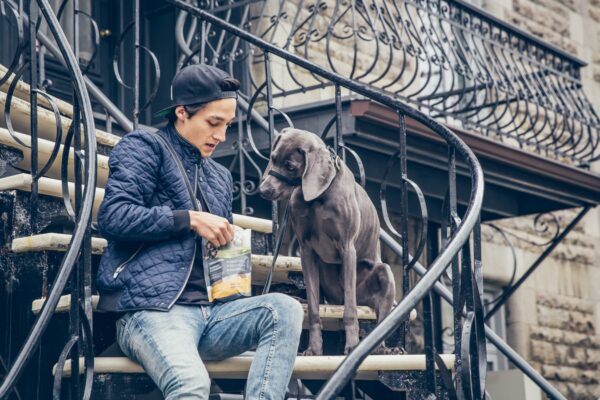 When it comes to dog treats, there was not a lot of diversity in the market—until Montreal's Wilder & Harrier came along. These biscuits are made with cricket powder: a product that is high in protein, calcium, and iron, and contains all nine amino acids. Combined with other wholesome, natural ingredients like rosemary, chickpeas, and sweet potatoes, Wilder & Harrier products are ones that owners can feel good about giving their pups. Currently available in two flavours—Apple Cranberry and Banana Peanut—these treats are also certified by pet food safety program Ingredi-guard.
Loyal Canine Company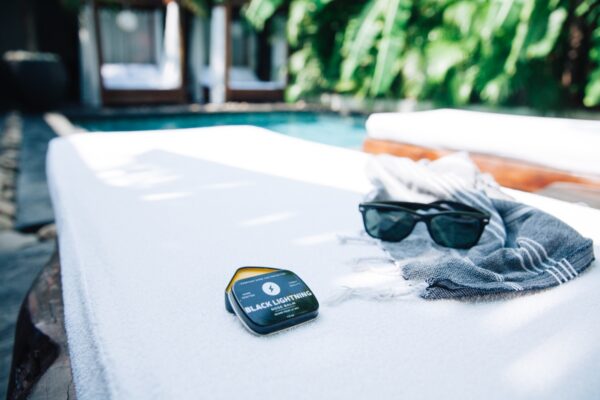 Hamilton, Ontario's Allan Glanfield felt compelled to create a line of natural dog grooming products after realizing that his bulldog, Frankie, had chronic dry nose problems (as do many of Frankie's brethren). And so, Loyal Canine Company was born. The all-natural, small-batch collection of balms and conditioners is paired with sleek packaging not usually seen on pet products. From Black Lightning Nose Balm to Lucky Pup Dog Soap and No. 1 Pawmade, Loyal Canine Company basically provides an at-home dog spa.
We may not all have the time, money, or, let's face it, desire to invest in dog accessories the way that Paris Hilton famously does for her five pets (who have their own pup-sized, two-storey replica of Hilton's mansion), but that doesn't mean small steps can't be taken to curate a more stylish life for our animals. Who are we to say that dogs don't want to eat organic?
---
Support independent media. Buy our new issue.