Carl G. Fisher, born in 1874, was one of the most prominent figures of the Roaring Twenties. He opened the America's first car dealership, founded the Indianapolis Motor Speedway, and was one of the first to heavily invest in the new technology of car headlights. Most famously, however, he has been credited as the man who invented Miami Beach.
Bringing his fortune from the automobile industry down to the sandy shores of Florida, Fisher and his millions transformed the beach town into a destination for luxury. His significant investments, like the creation of Venetian Islands and Star Island, and the establishment of high-end hotels such the historic Flamingo, brought a whole new flock of sun-seekers; in just five years (from 1920 to 1925), the city's population increased over 400 per cent.
Photos by AlexTphoto.com via TopTenRealEstateDeals.com.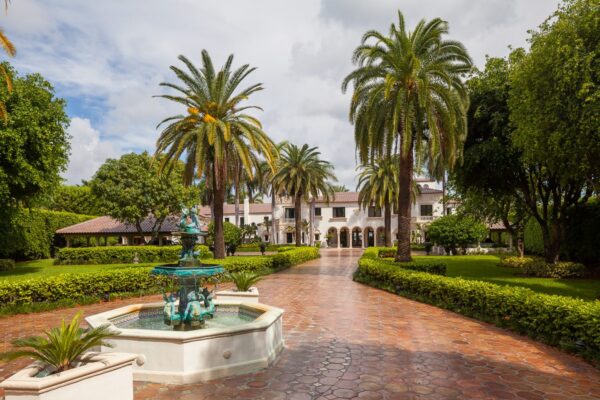 Fisher's crowning jewel was his Miami Yacht Club, which later turned into his private home. Today, the property is on the market for the first time in 30 years, and has broken the record for the most expensive listing in Miami-Dade County at $65 million USD. Updated completely from its Jazz Age origins, the palatial waterfront property sits on 1.5 acres with two docks and over 200 feet of bayfront. Inside, it's typical Miami opulence, with the whopping 40 rooms (including 10 bedrooms and 12 baths) finished in neoclassical and modern styles. For entertaining there is a full chef's kitchen, as well as a 3,000-bottle wine cellar, and full staff living quarters onsite.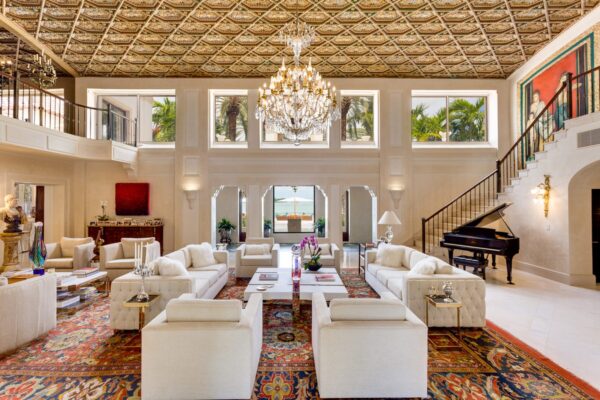 Following the real estate collapse in 1925 and the Great Depression in 1929, Fisher lost his fortune and lived on modest means until his death in 1939. His former estate, however, remains as a monument to an extravagant era of fast cars and high-priced real estate. Some things in Miami Beach will never change.
---
Read more from our Design section.