"We are living the most exciting times in lighting since the light bulb."
It's hard not to wonder what Thomas Edison would think of a statement like that if he were alive today. But great minds recognize that innovation has the ability to change the way we function as a society. It isn't 1887 anymore, after all—the future is now, and Alejandro Barrero and Omar Reul are embracing the revolution that is knocking at the door.
Together they are Decimal, a company that develops and manufactures state-of-the-art, 3D-printed light fixtures. Barrero is Decimal's Vancouver-based co-founder, heading up business development; over in Mexico City, Reul is in charge of product development.
In a charming Kitsilano home on a bright summer day, a small chandelier sparkles from above—but it isn't the most striking light in the room. Barrero has sprinkled Decimal products throughout the space, and they make the chandelier look like an ancient artifact. "We can create shapes and forms that are basically impossible to create with other technologies," Barrero says as he picks up a spiral Decimal piece designed by Australia's Vincent Buret. The lamp offers an illusion of movement, with each blade creating a light diffusion that hides the source as people move around it.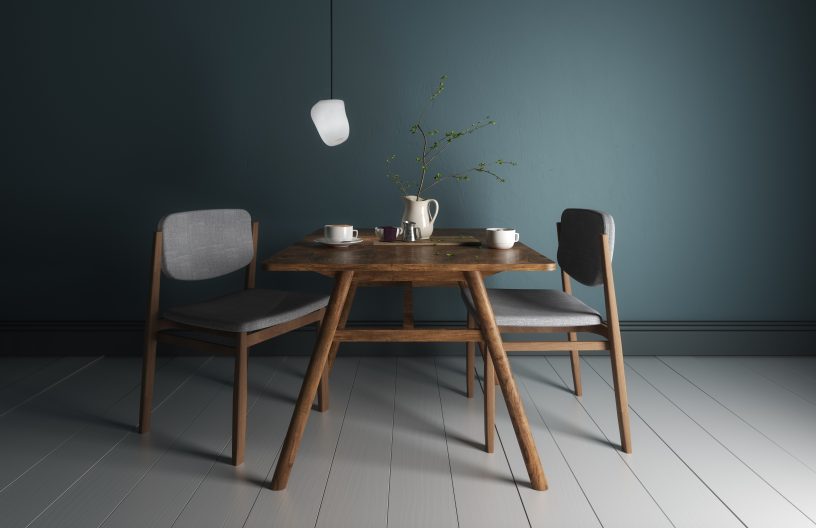 Decimal currently produces 12 designs, each in exclusive colours and finishings and made of a powder-based nylon. Every product has been co-designed by "tech-savvy" designers from across the globe, such as Jonathon Anderson (an assistant professor of interior design at Ryerson University in Toronto) and Studio Robazzo (a multi-disciplinary collective located in Victoria). "The beauty of 3D-printing is it's growing so fast that in a few years, hopefully we'll be 3D-printing in a bunch of materials, like glass and ceramics," Barrero says, picking up another fixture. This time, it's a Chilean designer Rodrigo Bravo creation: a luminous body with an ambiguous aesthetic that delivers delicate luminosity.
The start of Decimal's story traces back to the halls of West Vancouver Secondary School, where Barrero and Reul, both students from Mexico, met and became friends. Although they separately returned to Mexico shortly after, they each eventually found their ways back to Vancouver. For Reul, it was a relationship; for Barrero, it was to pursue his master's in food and resource economics at the University of British Columbia. Aside from their adopted home, what the two had in common was the lighting business. Reul's family had insights into the engineering side, and Barrero had previously worked in the industry. They had always discussed the idea of having a company together, and after Reul's breakup, which resulted in him returning to Mexico City, Barrero says with a laugh that it was "the perfect time for him to be there" to create the products and electrical components.
In Mexico City, Reul works on the brand's cutting-edge LED modules, which are eventually sent to Barrero in Vancouver (though due to lack of available machines here, printing is usually done in the United States or China). The finely sandblasted, anodized aluminum pieces are the essence of Decimal, which promotes the idea of a single, high-quality light source. There is no need to worry about constantly changing bulbs with a Decimal design, either; its LED module is thermally optimal and has a 70,000-hour lifetime, along with low-power (6.4 watts), hazard-free, and vapour-proof features. "You basically," Barrero adds, "never have to replace it."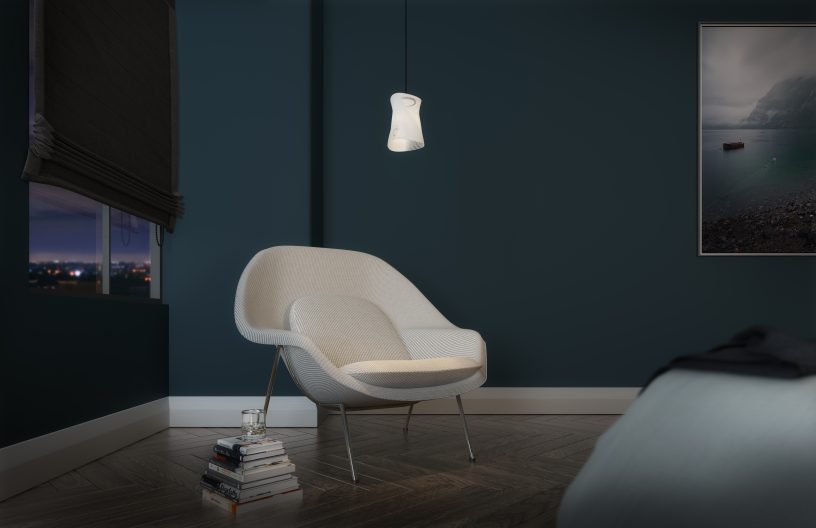 With its ability to minimize time-to-market manufacturing, Decimal drastically reduces waste. Even its packaging is innovative and versatile, allowing for quick and easy product shipments. "We designed these ourselves," Barrero says, showing off a boxed pack that is equipped with bungee elastics. He picks up a fixture by Eve Balashova, a young Russian-born jeweller based in Scotland. "The elastics take the shape of any form, so what the shape of the design is, they'll fit in there. It's actually fun to do it," Barrero says as he effortlessly places the intricate piece snugly into the packaging.
With a strong foundation to build off of, Decimal is well on its way to shaking up the lighting industry. "We're just getting started," Barrero confirms. Surely even Edison would be intrigued.
---
Read more from Design.