Brick and Mortar is MONTECRISTO's digital series highlighting the work of exceptional local architecture and design firms. Some are new, some are old favourites—but all retain a sense of purpose and refinery. Bask in the beauty of their vision, creativity, and class.
Vancouver's Michael Green Architecture, a firm known for building carbon-neutral structures made of wood, has created the largest mass timber building in the United States.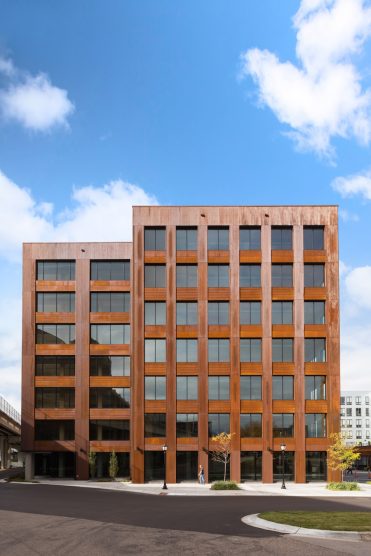 Photo by Ema Peter Photography.
The T3 (timber, technology, transit) project in Minneapolis features 224,000 square-feet of retail and office space, and over 3,600 cubic-metres of exposed mass timber in the form of floor slabs, beams, and columns. Created in partnership with DLR Group, the building utilizes a lot of lumber from trees that were killed by the mountain pine beetle—in other words, it gives otherwise useless timber a beautiful reincarnation.
The material is in fact celebrated at T3, with knots and other imperfections left to shine, and wooden stairs, furniture, and booths accenting the ground-level interior workspace. Lighting directed up to the ceiling means that as darkness falls, the large-windowed structure will start to glow.
Photo by by Ema Peter Photography.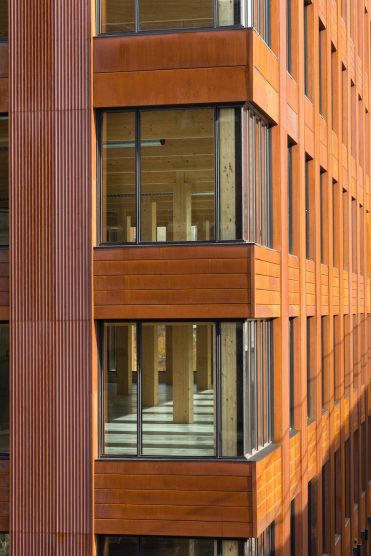 Photo by by Ema Peter Photography.
---