What makes a triple threat? They say it's someone who can seduce a crowd with her voice, dazzle with her dance moves, and capture an audience with her dramatic acting. In Vancouver, the triple threat is on the rise, with fresh faces taking on the world of entertainment one high-note at a time. This is Hollywood North, after all.
To foster the city's performance art talents, Canadian recording artist Warren Dean Flandez founded Studio Cloud 30, a state-of-the-art development hub run by artists, for artists.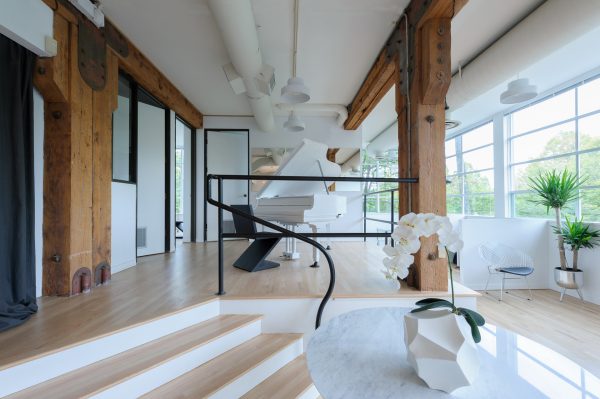 Boasting two locations—one in Fairview Slopes in Vancouver, the other in Tsawwassen Town Centre Mall—Studio Cloud 30 boasts open-concept spaces with the intention of bridging the gap between music school and label development. Teaming up with cousin and interior designer Dexter Dolores, Flandez crafted multi-purpose rooms as safe spaces for clients to explore song writing, musical instruments, production, and acting with various coaches. Both offices are home to gorgeous pianos ready to be played, and there are various rehearsal rooms where one can enjoy a little song and dance.
The inspiration behind these spaces was that of a loft found in Tribeca—think exposed wooden pillars, hardwood floors, and crisp white walls. Minimal and chic, some of the studio's most contemporary pieces were supplied by Rove Concepts. Coconut chairs, Florence Knoll-style couches, and snake plants dug into tall white pots give these office spaces an intimate, warm touch.  Studio Cloud 30 provides the tools—but how a person uses them is what really makes a star.
---
Want to see more amazing offices? Browse the rest of our series.