Vancouver has lots in the way of nice interior design, especially when you head to Point Grey or Kerrisdale. But we have more than million-dollar mansions when it comes to beautiful spaces, and many of them are for rent via thisopenspace. The local company matches up cool places with companies and people looking to host an offsite or a LinkedIn profile photo session. And while there are many great retail and commercial spaces available for parties, we decided to focus on the residential spaces attuned to photo shoots and other production projects, because they show a different side of Vancouver. And so, here are some of the city's hidden design gems.
Bright and Modern Downtown Apartment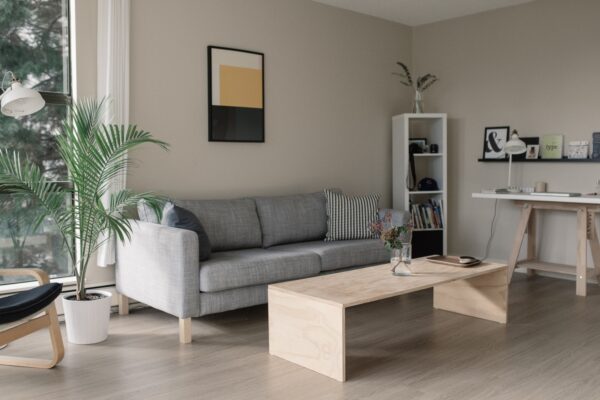 Neutral colours reign supreme here, in a downtown space inspired by Scandinavian design. Contemporary furniture and grey hardwood floors are immediately grounding, especially when paired with leafy plants and chic modern furniture. A modest balcony has views of a park below.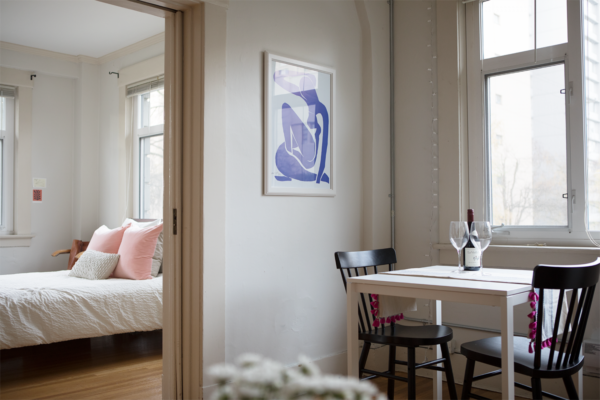 This West End character apartment with hardwood floors and pops of blue and blush make it a charming little place for a unique branding shoot. Large windows mean light flows in, and there is a white tile kitchen, and vintage features throughout.
Cabin Like Minimalist Loft Home
This laneway home is 400 square-feet of coziness. Located near Commercial Drive, it has fresh white walls, antique details, reclaimed wood accents, and polished concrete floors. Light shines through three skylights and three other high windows, and there is an old-fashioned stained-glass door on the washroom. The backyard (complete with fruit trees) is accessed via double French doors. Who said small spaces can't be beautiful?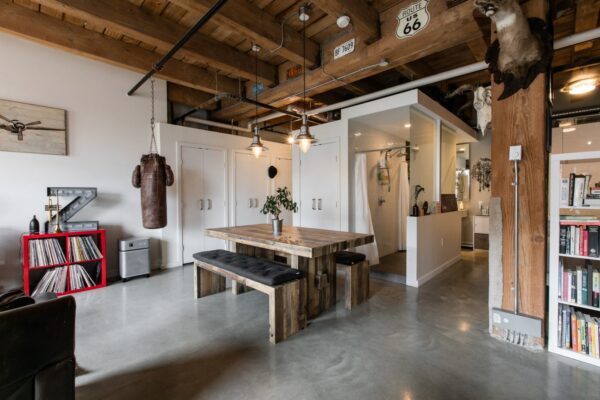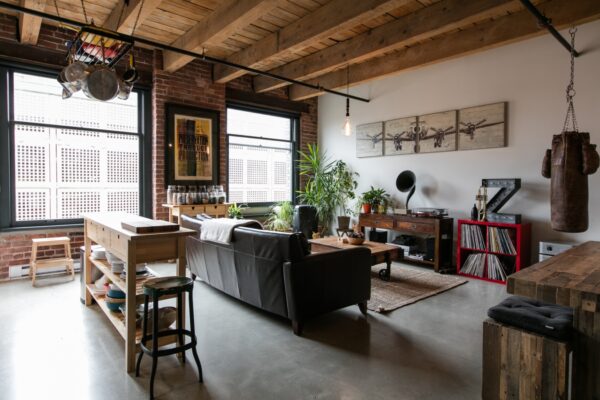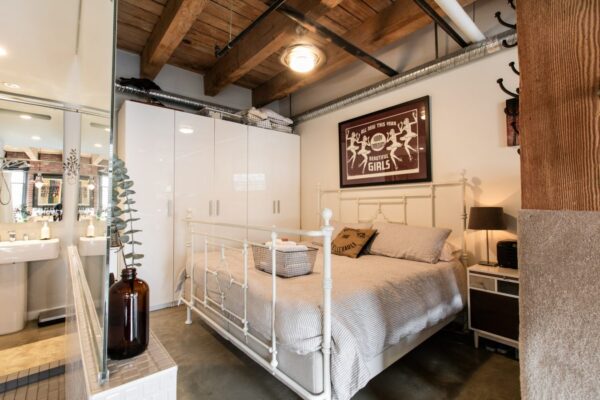 Quintessential Gastown exists here, where exposed brick and high ceilings are accented with wood and hanging Edison bulbs. Located in the Koret building, the space also has polished concrete floors, exposed piping, large windows, and a full kitchen. Hello, Instagram dreams.
They might not be in-your-face Coal Harbour penthouses or mansions decked out in Versace, but these small spaces demonstrate a different kind of Vancouver living: one that finds beauty in the details.
UPDATE, December 2018: thisopenspace has rebranded as Uppercase.
---
Read more from our Design section.