With its mild, wet climate and year-round blossoms, B.C.'s west coast certainly comes with its share of landscaping particularities. How to manage all that rain? And what about those dark, foggy nights?
Think green and plan strategically, says landscape architect Paul Sangha, principle of the award-winning Paul Sangha Creative.
Sangha honed his skills in this climate; his Vancouver-based firm now works on projects across Canada, down the west coast of the United States, and as far away as the Netherlands, the Middle East, and China.
Here, Sangha shows us how to create beautiful, functional outdoor spaces that maximize our region's temperate rainforest.
Rhapsody in green
Colourful blooms, while lovely, last only briefly. Sangha recommends playing up the West Coast's beautiful shades of green. "Part of what I enjoy about the environments we create is shaded environments—variations of greens, textures, scale of foliage," he explains. "You can have a soft harmony of similar textures, or you can be very architectural and have bold, large leaves and large textures to create a very different feeling."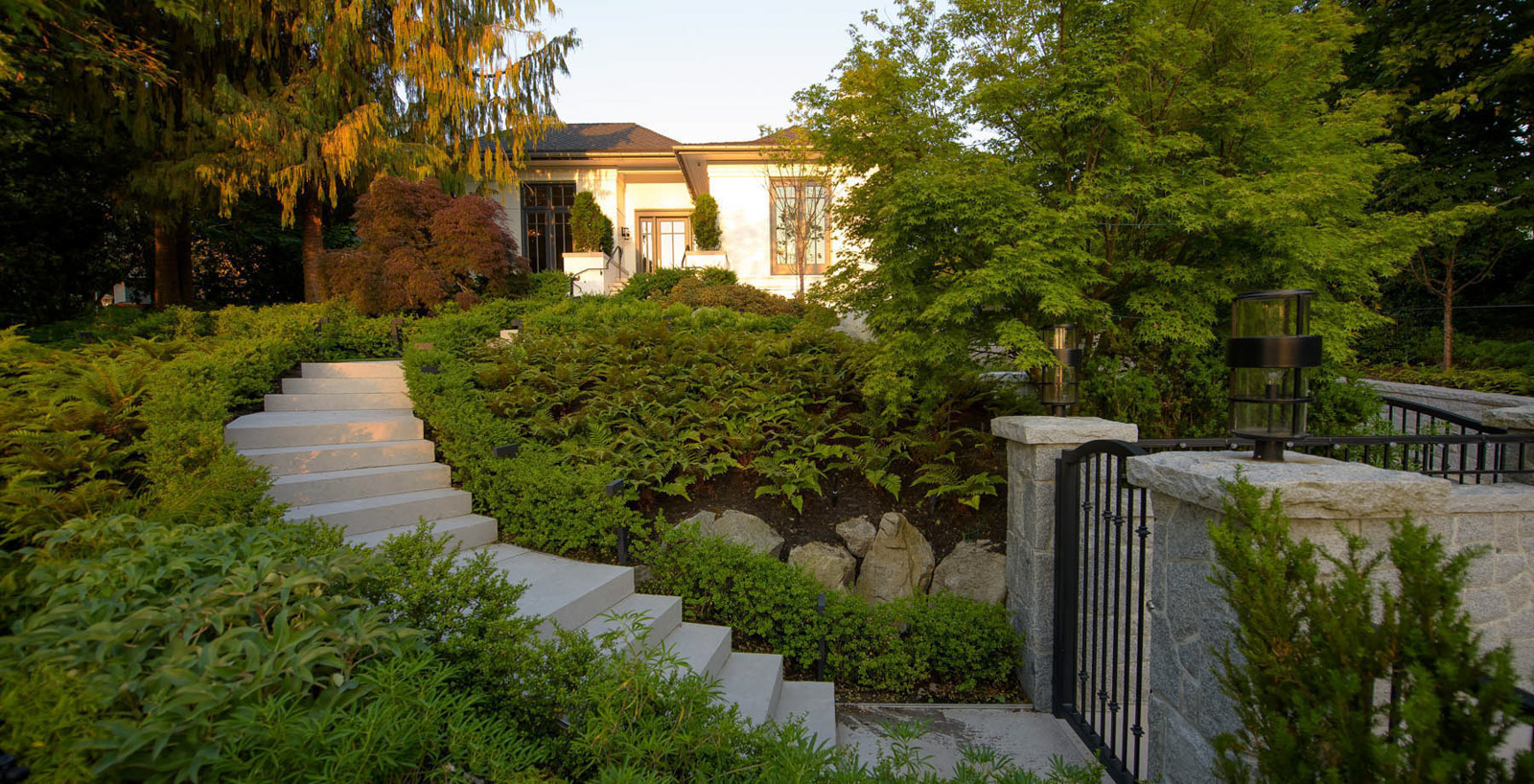 Dancing light
Artificial lighting creates a beautiful mood and visually extends space, especially desirable on long winter nights. Sangha favours lighting horizontal surfaces and avoids using spotlights. "Think of it like moonlight—how would moonlight behave in your garden?" he advises. "If you light consistently and spread it evenly, your eye doesn't just focus on singular things, it's able to dance across the whole scene."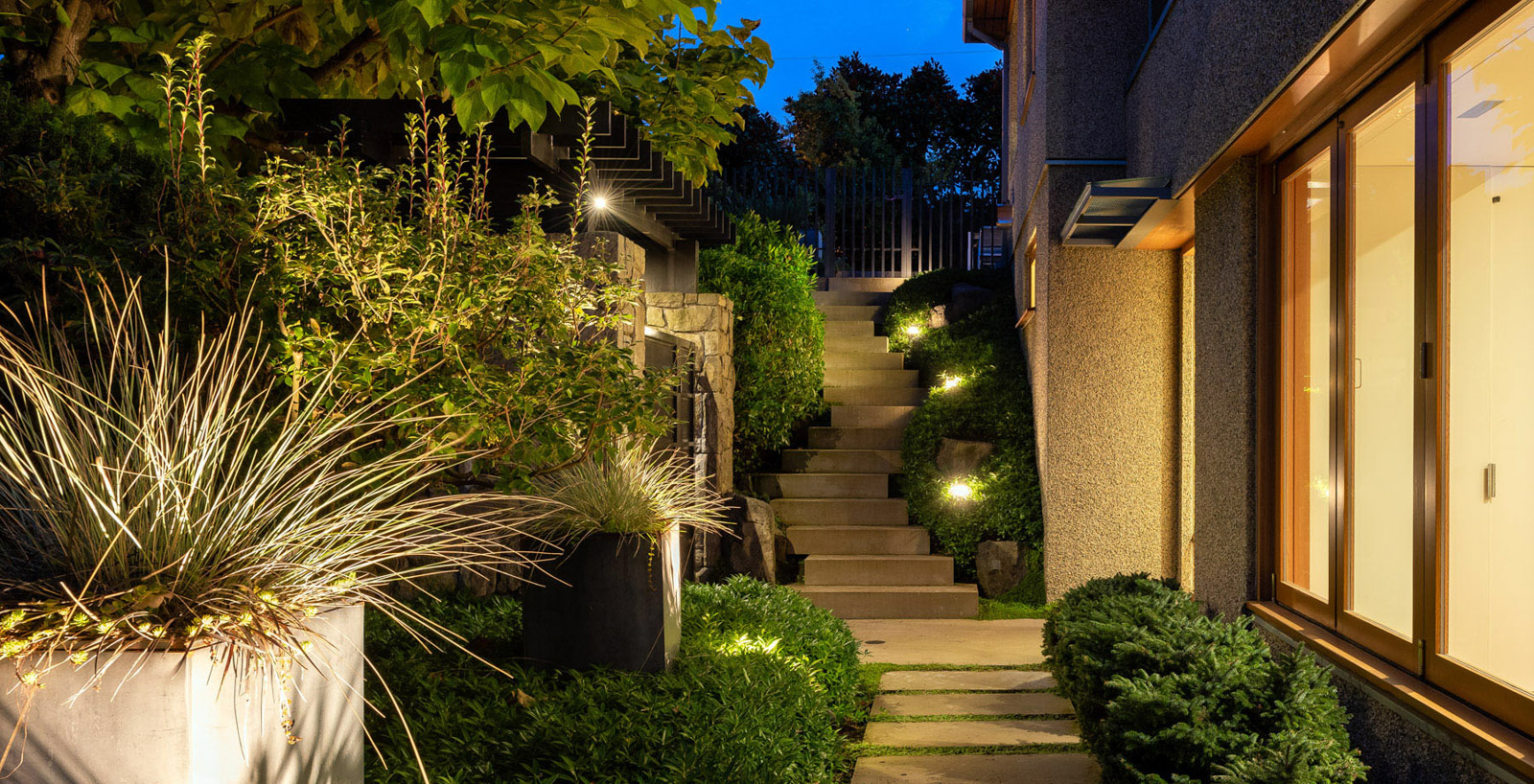 Goodbye, grass
We experience months of rain here that evaporate into drought-like summers. Choosing porous surfaces for the ground helps manage the environment; rainwater will drain better and replenish the aquifers Sangha recommends replacing grass with groundcover plants, flagstone with extra space between for soil, or gravel, which he says is an underappreciated material. And, unlike grass, these options don't require irrigation, or fertilizer.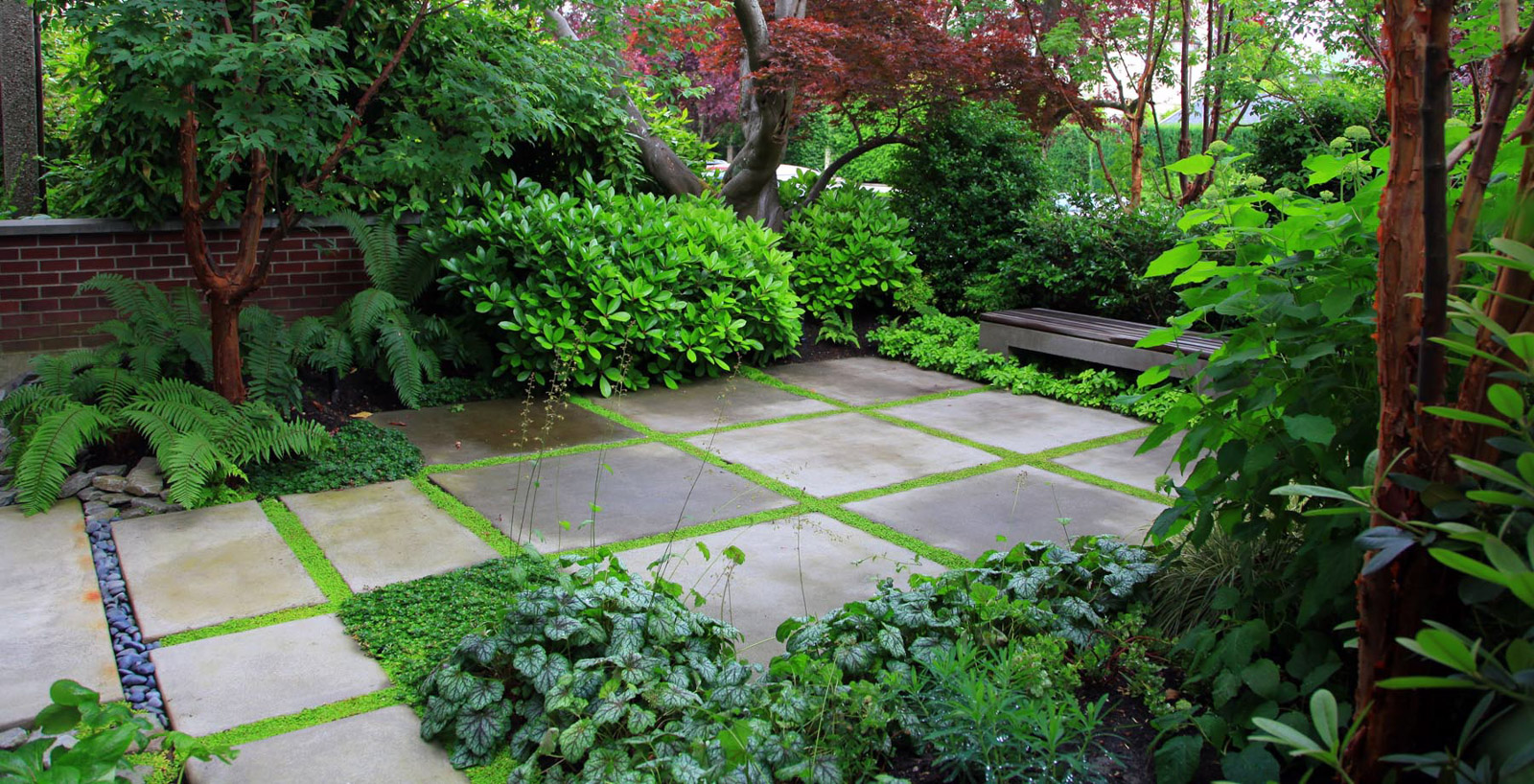 Lovely, lush layers
Between the house and the street incorporate plants of different heights and forms to create layers of hedges, plantings, and trees. "You might have a foreground and middle ground, with the property in the background," Sangha says, adding that the depth of field created will make the property feel bigger. "Almost like an onion skin, you'll move through a sequence of plantings and different spaces."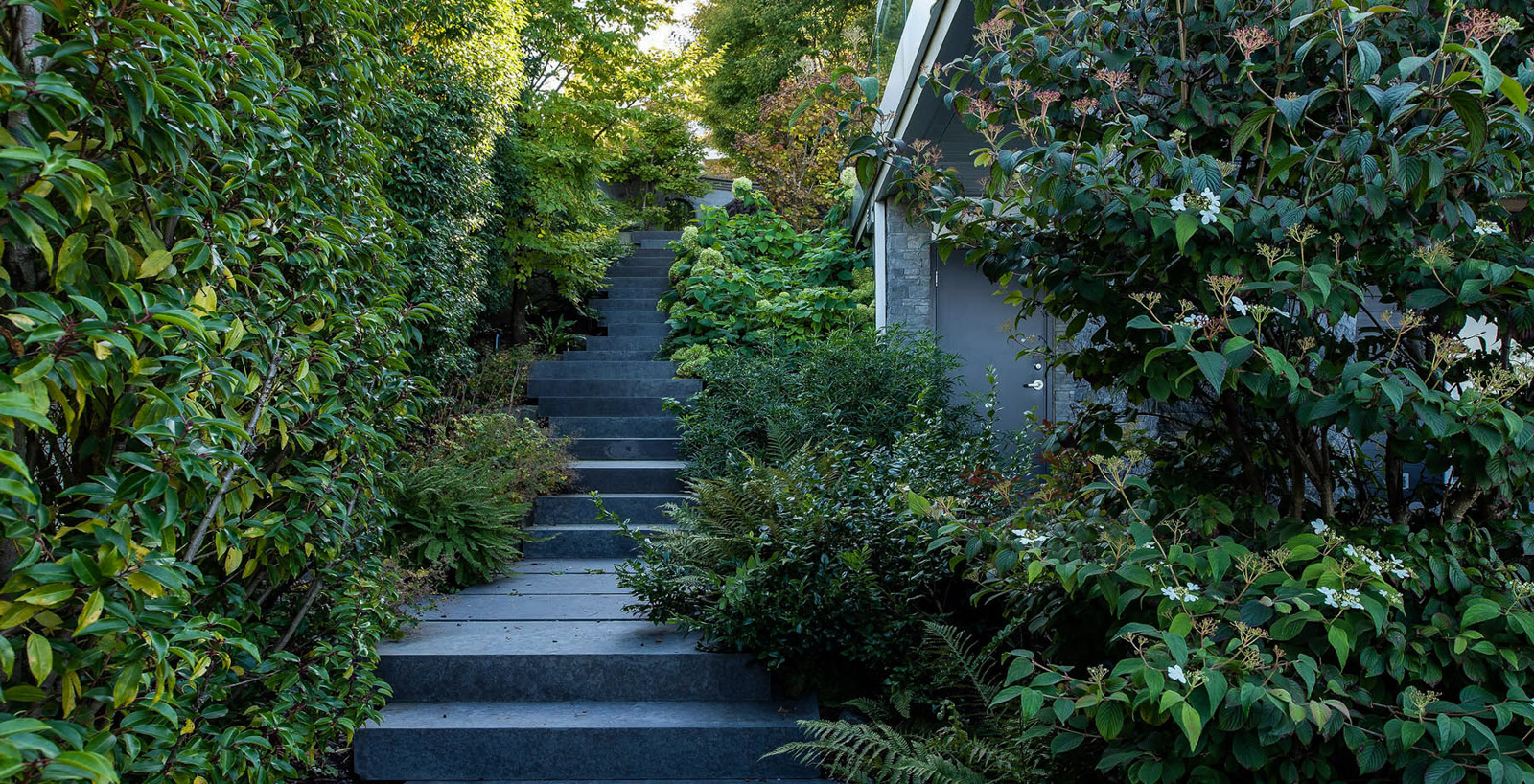 Plan ahead
Before starting landscaping projects, Sangha recommends planning for the big picture. Once the vision is in place, he suggests tackling small sections at a time. "If you know where you're headed, you'll save a lot of grief in terms of redoing things and cost to the project," he says.
---
Read more Design stories.