More than 25 years ago, Ami McKay travelled to a remote outpost in Bihar, India, to volunteer. She came across a collective of women who had turned to weaving to support themselves after surviving the vicious practice of bride burning. McKay remembers it like it was yesterday. "I would just sit and watch this one woman for hours. We didn't speak each other's language, but watching her do her craft was emotional and beautiful and pure," she says.
The experience planted a seed for McKay that would not come to fruition until last fall, when she opened a retail store on East Hastings Street, Pure Design Shoppe.
Over the intervening decades, McKay suffered a series of health setbacks. From being misdiagnosed with dengue fever to being informed she was dying from a fatal bone parasite, she was told she would face an early death several times over. "All that fear completely changed who I am, but after a while I realized that as a Canadian woman, my fear was the only thing that held me back," she says. "Those women in India don't have a way out." McKay was determined to help shine a light on whatever artisans she could through her interior design business she'd been running since 2000.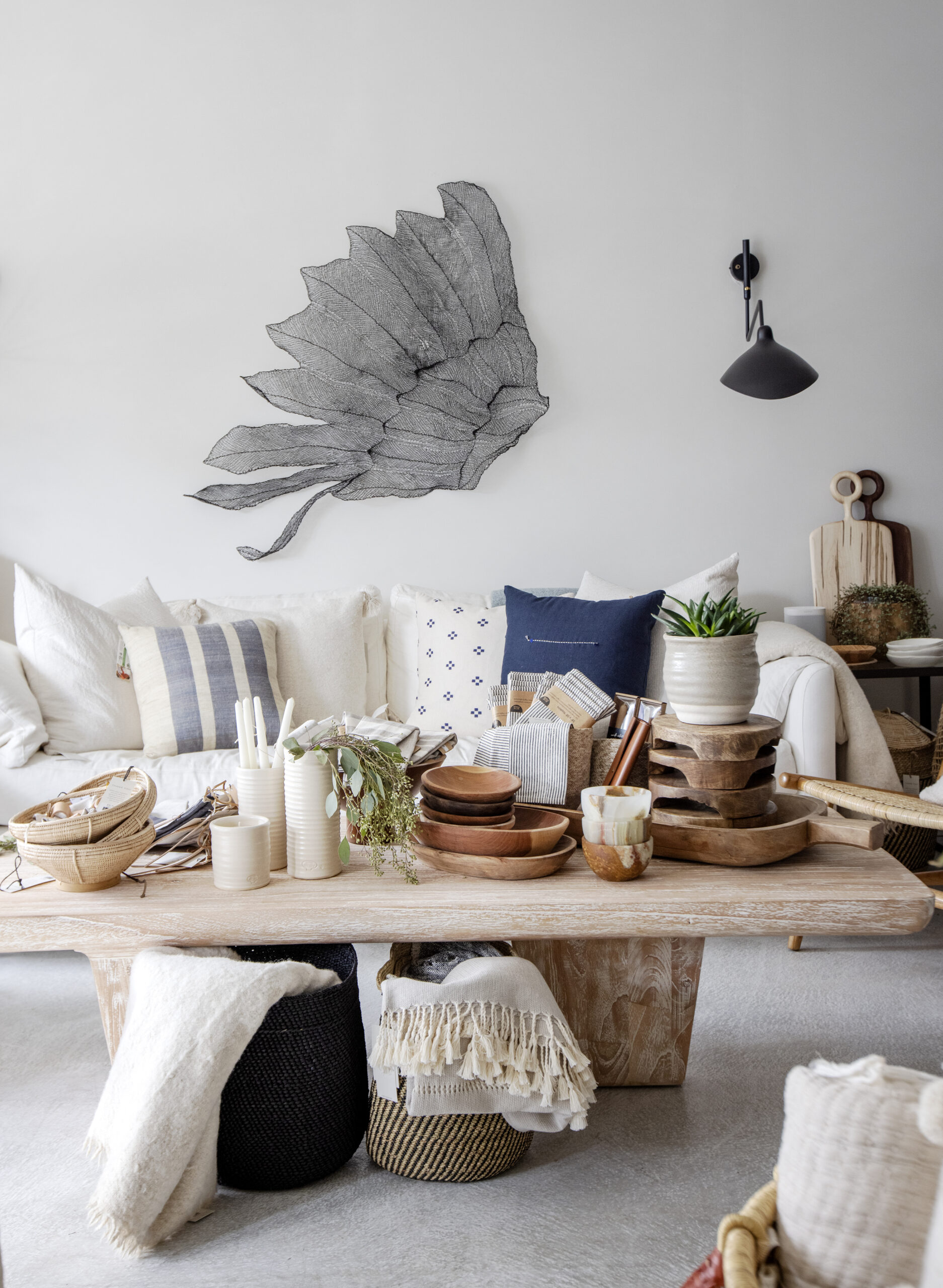 McKay began to source ethically made artisanal pieces from around the world, but it wasn't until her North Shore community sponsored a Syrian refugee family in 2017 that she was able to collaborate with a local textile artisan. Once in Canada, the family matriarch, a seamstress, began sewing pillows. McKay launched them as the Pure Pillow collection through her company.
Then COVID hit. While others baked bread or cooked elaborate meals, McKay turned to her computer to meet the demand of the exploding residential renovate-and-redecorate trend. "I started going bonkers buying stuff online," she says. "I had no way of seeing any of the products, but I bought everything I knew I could use for my clients. It was like buying something straight from my brain." McKay then partnered with a social worker in the U.S. who had been raised in India; her "ethical threads" initiative with 13 collectives around the world aligned with McKay's vision. McKay could finally showcase everything she'd been sourcing piecemeal.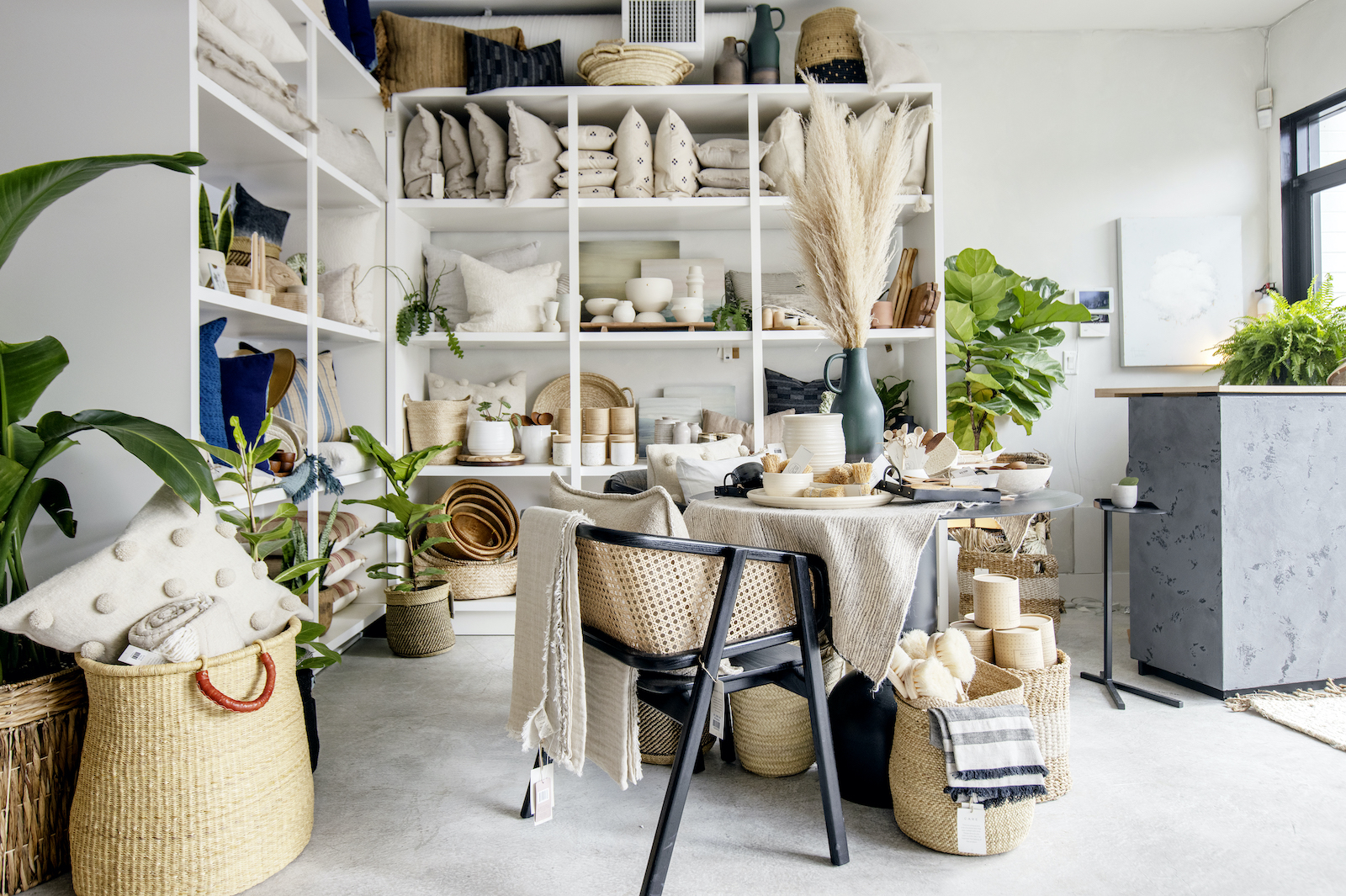 With the hundreds of items she'd purchased online, McKay realized it was time to set up shop. Pure Shoppe opened as an e-commerce site on September 2, and the bricks-and-mortar followed suit on November 10. Tucked into her East Hastings design studio, the pint-sized space is full of artisanal handmade objects from baskets and pillows to wooden platters and stone bowls, all of which reflect the designer's desire to give back to the artisans she's long admired. Cushions made with wool from sheep in the highlands of Chiapas, Mexico, then dyed with cochineal and walnut, and sewn by a Mexican seamstress support 14 families in two states. Artisans in low-income communities in Bangladesh receive above-fair wages to craft Kate Woven Candy Bowls from 100 per cent natural jute. The Natural Blackberry Pillow, covered in hand-spun cruelty-free silk, is made in rural northern India and supports disadvantaged artisans facing domestic violence or living with disabilities, much like the women McKay met in her twenties.
The designer believes giving is the foundation of great interior design. "I've always wanted a market for artisans to support their dreams and execute their specialties," she says. "Handmade artisanal work, living wages, and spotlighting their incredible work gets me excited." She thinks back to that early moment when she watched a woman use a handmade loom. "It was like seeing a butterfly land—magical," with so many more beautiful stories to tell, she says. "I get emotional just talking about their pillows."
---
Read more design stories.