Behind the counter of Gastown's Cacao 70 Dip Shop, Rika Suzuki smiles as she waits for her customer to decide on a flavour. She doesn't mind, though, happily offering samples from the shop's colourful range of milk and dark chocolate-based dips. From black sesame to matcha, it's an agonizing decision.
Since September 2017, this fresh concept from Montreal has been delivering the perfect serving of sweet and swift refreshments to the Gassy Jack neighbourhood. Offering an eclectic menu of Belgian waffle treats and crafted chocolate-infused drinks, the artisanal ice cream shop has already seen its fair share of families, first dates, and curious tourists. With the recent opening of an all-day brunch Sweet House in Lonsdale Quay and another Dip Shop set to open its doors in Richmond next summer, the desire for premium chocolate fare has perhaps never been clearer.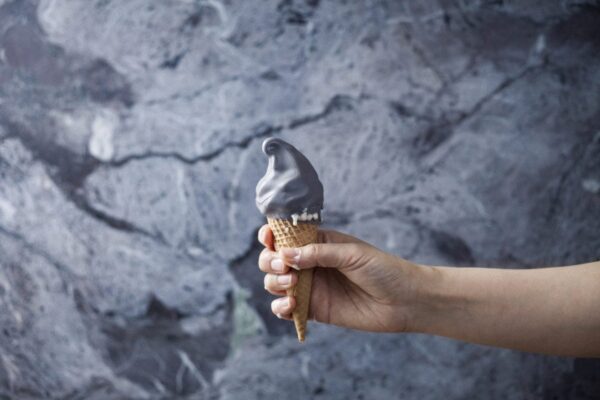 As two conche machines steadily mix fresh chocolate straight from the cacao bean, Suzuki's customer makes her choice: Earl grey. In one graceful motion, Suzuki dips the vanilla serve into the lavender liquid and coats it perfectly. The ice cream cone changes hands, and another craving is satisfied. But the respite is short-lived as Suzuki diligently returns to her work, setting off to create another oeuvre d'art with waffle dough made in-house.
"It's fun to use my hands," she says. Taking her creations into their own hands, customers will discover their own kind of fun.
---
Stay sweet with more desserts.