For nearly five decades, The William Tell Restaurant treated Vancouverites to Swiss-French cuisine in grand style. The room embraced the old fashioned, with its white tablecloths, chandeliers, and luxurious drapery. Diners adored the cheese fondue Vaudoise, a decadent blend of Gruyère, Emmenthal, and raclette, as well as bündnerfleisch, thinly sliced air-fried beef tenderloin drizzled with olive oil and topped with Parmigiano Reggiano. A heavenly Toblerone chocolate fondue accompanied by fruit and ice cream-filled profiteroles finished the meal. When William Tell shuttered in 2010, Swiss dining ended in Vancouver. It is only now reappearing.
Over the past year, I've noticed friends taking Swiss food into their own hands. They send me photos of fondue nights at home, the family sitting around the fondue pot, contentment on their faces, long forks poised to dip a cube of baguette in gooey cheese. When I hear of a new Swiss establishment in Gastown, I wonder if it is tapping into this collective yearning for comfort.
Anant Singh, co-owner of Röosh, feels the cosseting of Swiss cuisine speaks to the current moment. "Because people have spent so much time in isolation, the value of shared experiences has grown a lot more. And fondue is basically a shared experience. No one eats fondue on their own," he says. Also, Singh feels Vancouver's rainy weather pairs perfectly with melted cheese.
Singh travelled around Switzerland in 2016 after he left a job in the tech industry. He particularly adored the Christmas markets where he would feast on waffle fries topped with cheese and imbibe plenty of mulled wine.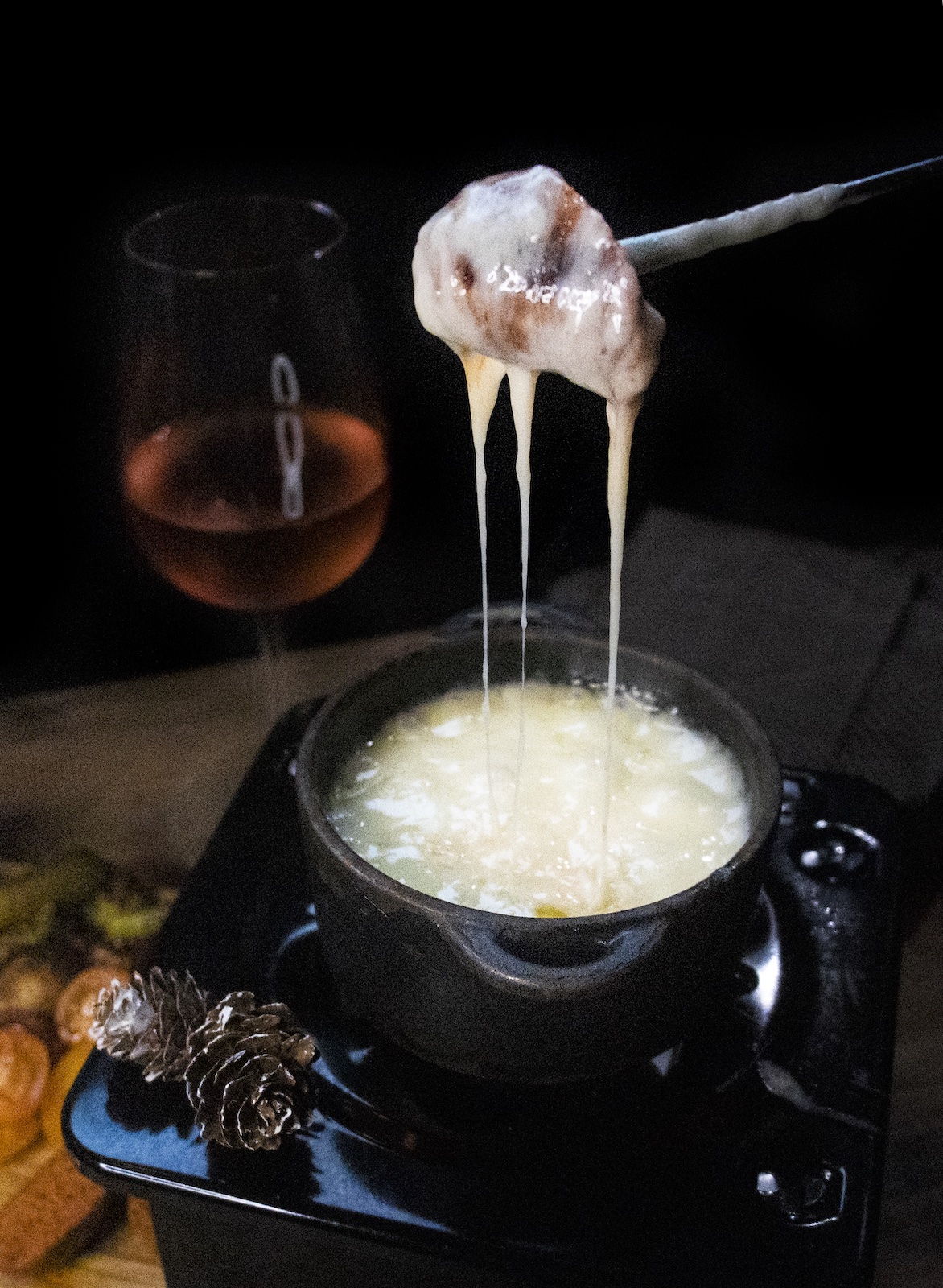 Singh, who hails from India, first got into the food industry with Indish, a food truck specializing in modern Indian food, with business partner Tushar Shroff. While entirely unlike Swiss food, Singh says the two cuisines share a love of the communal and the comforting.
[adrotate group= "1"]
The leap into Swiss cuisine was met with skepticism. Some Swiss diners claimed Singh and Shroff wouldn't be able to produce authentic food; but they got on board once they had a taste. "Some people have said, 'This reminds me of my grandmother's cooking.' That's the highest compliment that any restaurant can ever get," Singh says. Many diners, he says, confess how much they've missed Swiss cuisine in Vancouver.
Singh and Shroff joined forces with chef Saurabh Kapoor, who designed a Swiss menu that melds the traditional with the contemporary. Kapoor, who trained in French culinary technique, enjoys the more rustic nature of Swiss cooking. "Everything is very simple. You know how nowadays when you go to a restaurant, everyone is doing gels and foams? There is none of that," Kapoor says.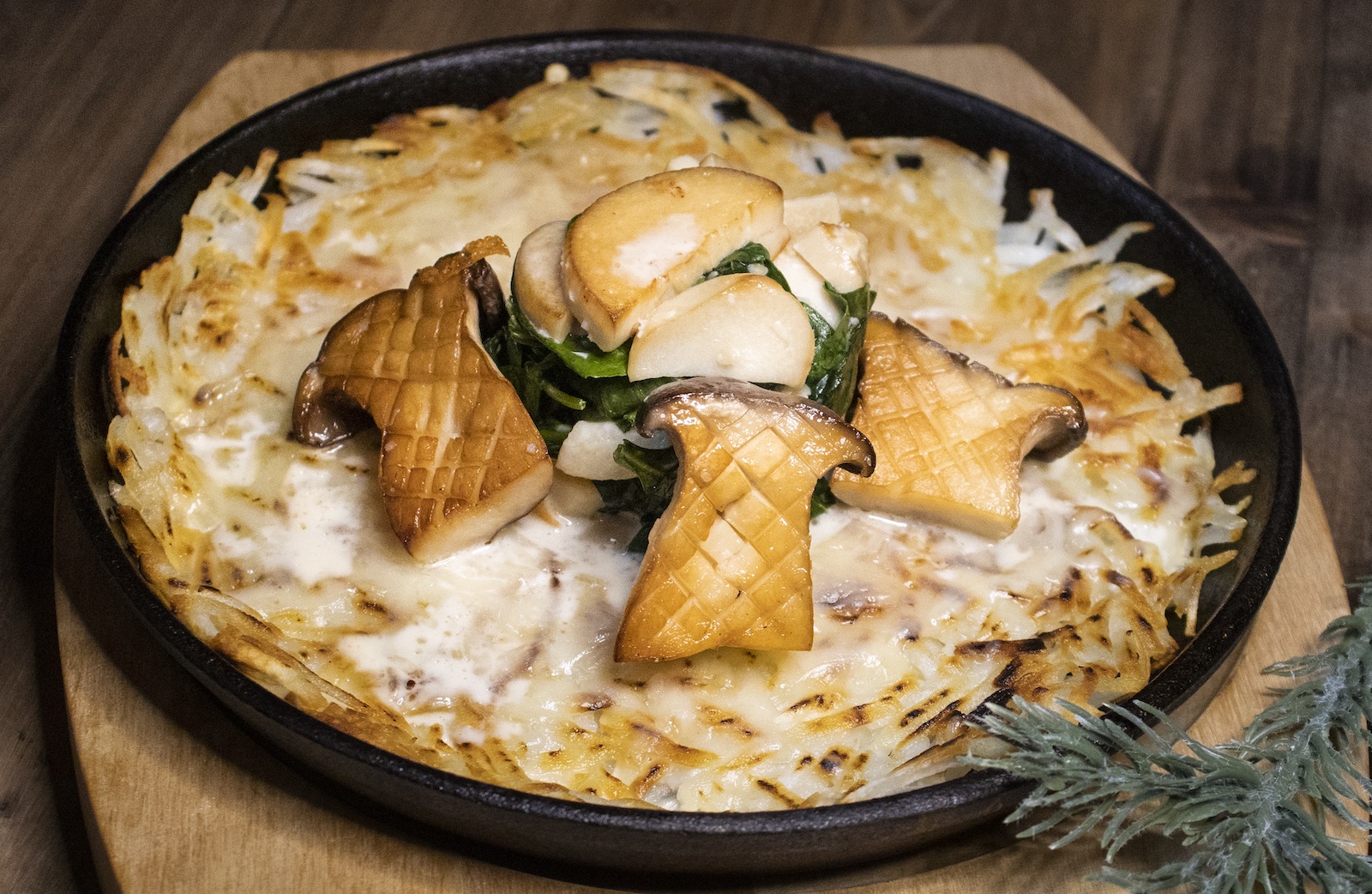 Kapoor refined the recipes with the help of a former colleague who ran a Swiss restaurant in Zurich. Kapoor also put his own spin on classic dishes, such as making rösti thinner and crisper, and topping the potato pancake with decadent ingredients, such as lobster tail poached in tarragon citrus butter sauce or braised pork belly with a soft sous vide egg and hollandaise. When asked what makes his rösti so crunchy and flavourful, Kapoor's quick reply is "butter."
Röosh's fondue combines grated Gruyère, Emmenthal, and garlic with a dry, acidic white wine. Kapoor often uses pinot grigio. He explains that fondue is finicky because it requires a stable low temperature to prevent the emulsion from splitting. He adds cornstarch to stabilize the mixture, and kirsch at the end. "Kirsch has this punch to it. It just takes it to another level," Kapoor says.
Röosh serves fondue with olive rosemary bread, chorizo, gherkins, and vegetables such as Brussels sprouts and potato. Kapoor says that while in Switzerland fondue is served with bread alone, he thinks the gherkins cut the richness of the cheese. Singh adds, "The Swiss guests have said, 'That's not how we usually have fondue but it's nice to dip other things in it as well.'"
[adrotate group= "1"]
Diners can finish their meal with apple strudel, filled with raisins, walnuts, and almonds, from the long-running Swiss Bakery. The dessert is served with house-made crème anglaise.
Besides the newly opened Röosh, elements of Swiss cuisine can be found scattered around the Lower Mainland. In North Vancouver, Jägerhof, which also serves Austrian and German food, has some Swiss dishes, such as raclette with fried potatoes, speck, gherkins, and silver onions, and Zürcher geschnetzeltes, chicken and oyster mushrooms in a white wine cream sauce, in place of the traditional veal. Fondue appears on various restaurant menus, such as at Burgoo and The French Table. Oh Carolina may revive their Monday fondue and wine nights in the future.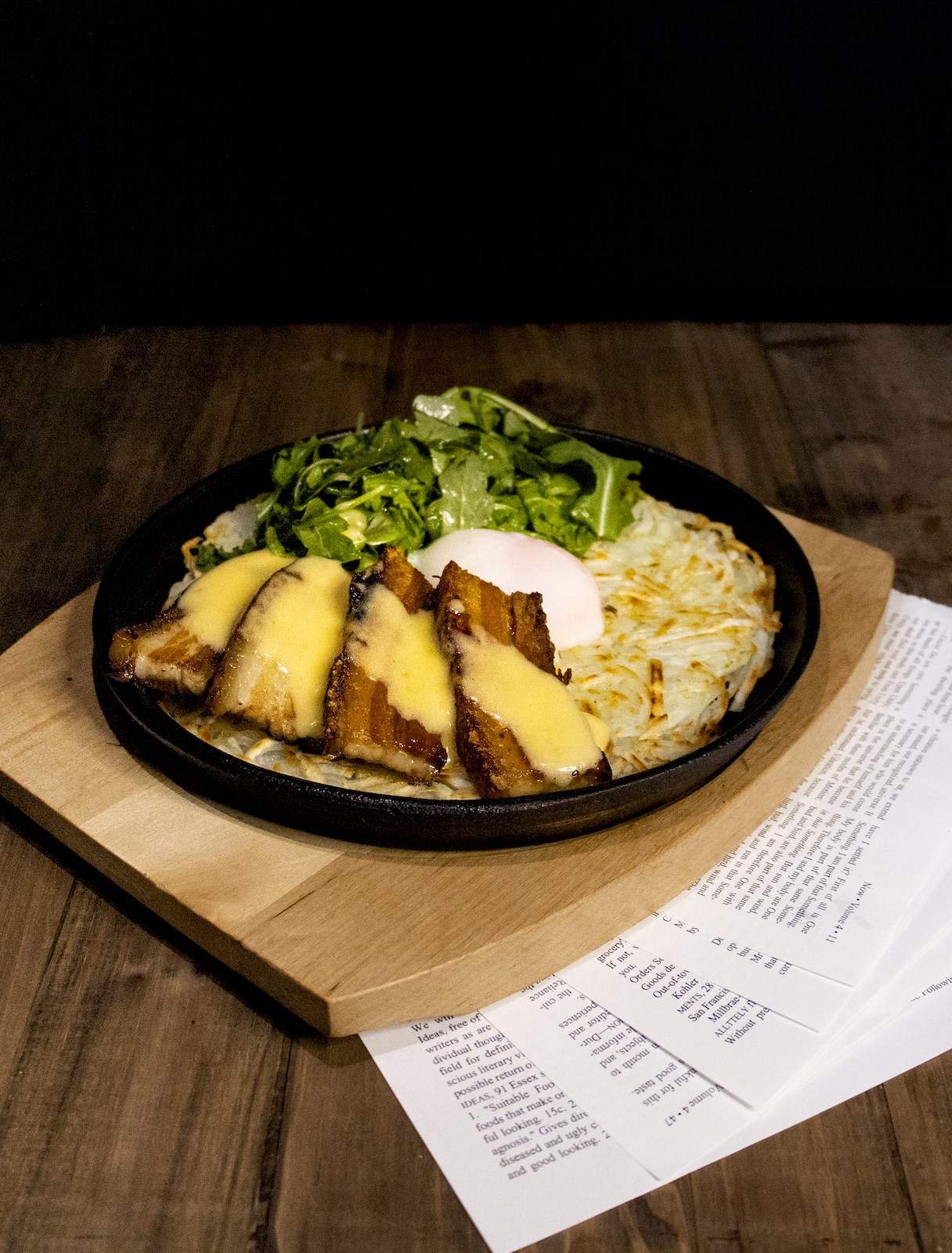 Les Amis du Fromage sells fondue blends, with 80 orders on Christmas Eve alone. "I never knew there were Swiss people in Vancouver until I sold cheese," co-owner Allison Spurrell says. Her Swiss customers go for the Moitié-Moitié, half Gruyère, half Vacherin Friebourgeois. The latter gives the fondue a creamier texture compared to Emmenthal, which can be stringy. "It's much stronger, earthy tasting, and a bit smelly. When you have it on your hands, you smell it for the rest of the day," she says. The shop sells other fondue blends, such as a mix of Gruyère, Emmenthal, and sharper-flavoured Appenzeller, or fondue Savoyarde, which brings together three premium French cheeses: Beaufort, Comté, and Tomme de Savoie.
Besides renting out fondue pots and raclette machines from their East Hastings Street location, Les amis features a variety of sliced raclette, including Quebec raclette with whole green peppercorns and French raclette with truffles. As a washed-rind cheese, raclette has an earthy taste but most importantly, it melts well without its fat separating.
Spurrell says interest in Swiss fondue and raclette has been increasing. "People travel. They try things, and they want to try them at home. It is a fun thing to do with a group because it's very social. Even with your family, everyone is busy eating and doing stuff. They don't have to worry about arguing with each other," she says. And at a time when life feels complicated, the simplicity of Swiss cuisine seems particularly necessary.
[adrotate group= "1"]
---
Read more Food and Drink stories.