An afternoon with Costa and Jody Gavaris, the husband and wife duo behind the emerging natural wine label Rigour & Whimsy,embodies the label's name. The rigour: tasting and discussing Costa's gorgeous new Rhone style syrah. The whimsy: the couple's son, Stratis, proffering me sips of delicious "coffee lemonade" scooped out of his sandbox.
A few hours before pretending to sip on the grainy digestif, my partner and I pull up to a house on an unassuming road, without sidewalks or streetlights, in the sleepy town of Okanagan Falls. The sun is shining and a light breeze blows in off Lake Skaha. Rigour & Whimsy's production takes place at Echo Bay Vineyard, but a backyard tasting at the Gavaris' home is the perfect setting to understand how the couple treats their wine label—a logical extension of their interests and passions.
Rigour & Whimsy, unlike other in-vogue natural wine labels, does not hesitate to reveal and revel in its outside influences, quirky as they may be. Their wine club is called a "weyr'"—a term developed by the novelist Anne McCaffrey referring to a group of dragons in her Dragonriders of Pern series; the Syrah, named Orienteering in the Underworld, draws upon the words of Carl Jung and Aleksandr Solzhenitsyn.
The wine is merely another part of the vast network that makes up their personalities, and it is in the "shadow work" of winemaking that they have found a tool for self-discovery and enlightenment. The arbitrary distinction between professional and personal passion is undone.
But it is their wine that brought me here. As we make our way through their portfolio—the 2019 Cowabunga!, a sparkling pinot blanc/roussanne blend; the Non-Vintage Multiverse, a syrah, viognier, roussanne and marsanne co-ferment; the 2019 skin contact roussanne marsanne; and the 2019 syrah—it becomes abundantly clear that all of their interests in no way distract from winemaking.
The Cowabunga! in particular has aged gracefully in the year since I last had it, its bready notes tempered in favour of Meyer lemon and herbal tea. The plan, Costa details, is to release the same wine two more times over the coming years, with 24 and 48 months of aging on the lees.
Rigour & Whimsy is unique in British Columbia's natural wine world, where most wines are released the spring immediately following the vintage and are meant for quick and easy drinking.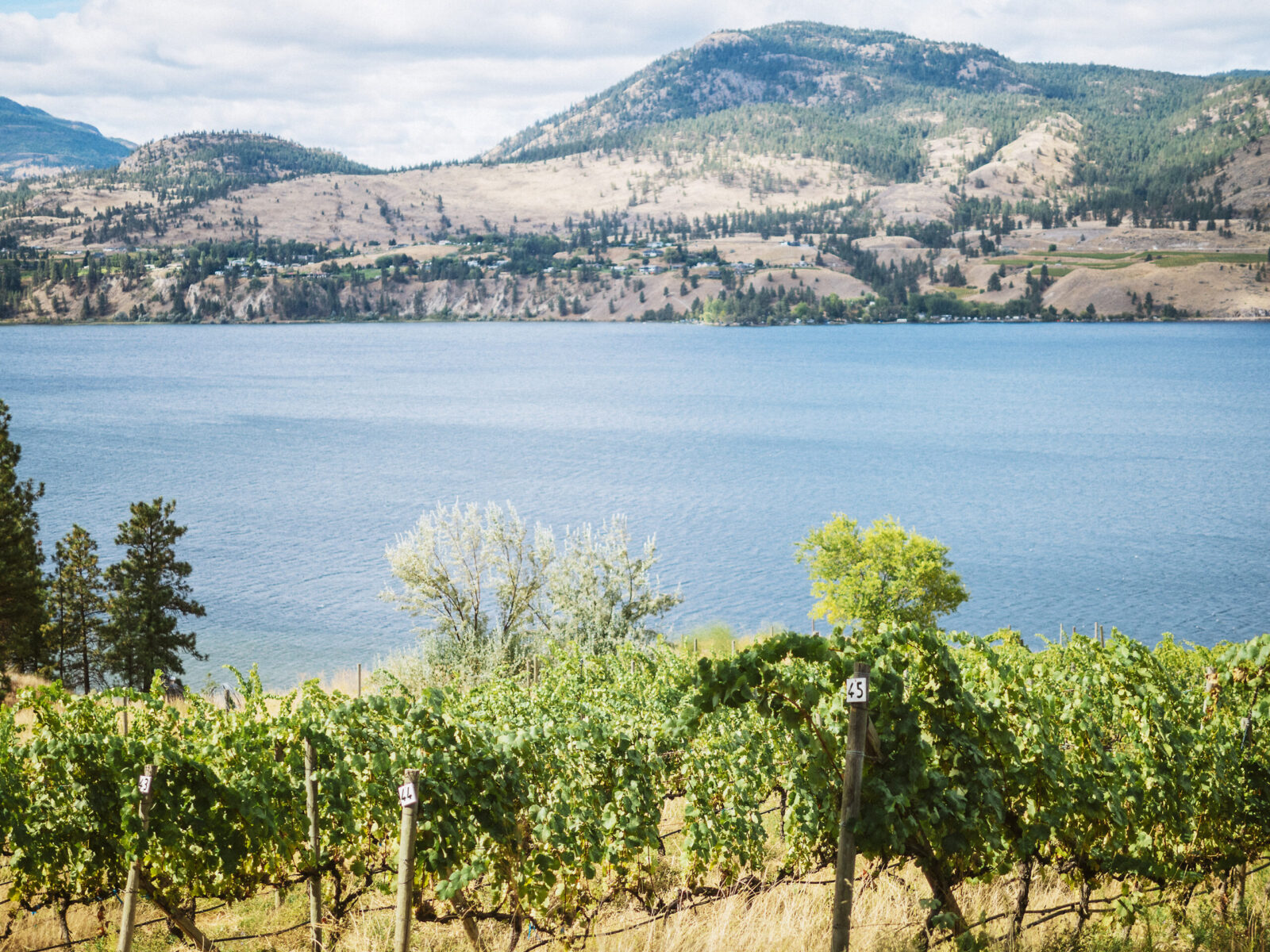 "I think natural wine is an interesting category and it has had an interesting trajectory in the last decade," says Costa, explaining that he began dipping his toes in the natural wine world during a period when very different wineries were being praised than are today. Wineries that fined with egg whites and allowed for oak influence were praised back then, whereas nowadays a less heavy hand is favoured. "In order to release really good wines, one of the essential ingredients is time," he says.
Costa was inspired by thoroughbred wineries, studious and careful in their natural wine practices, when he planted chenin blanc at the newly acquired Rigour & Whimsy home vineyard in Okanagan Falls.
The new home-base neighbours Synchromesh's vaunted Stormhaven vineyard, and just around the bend Meyer Family Vineyards crafts their esteemed pinot noir and chardonnay cuvées. As for international inspiration—Costa lists off Rioja's Tondonia, South Africa's Silwervis, and Burgundy's Domaine Ponsot. Rigour & Whimsy takes these inspirations while having fun along the way.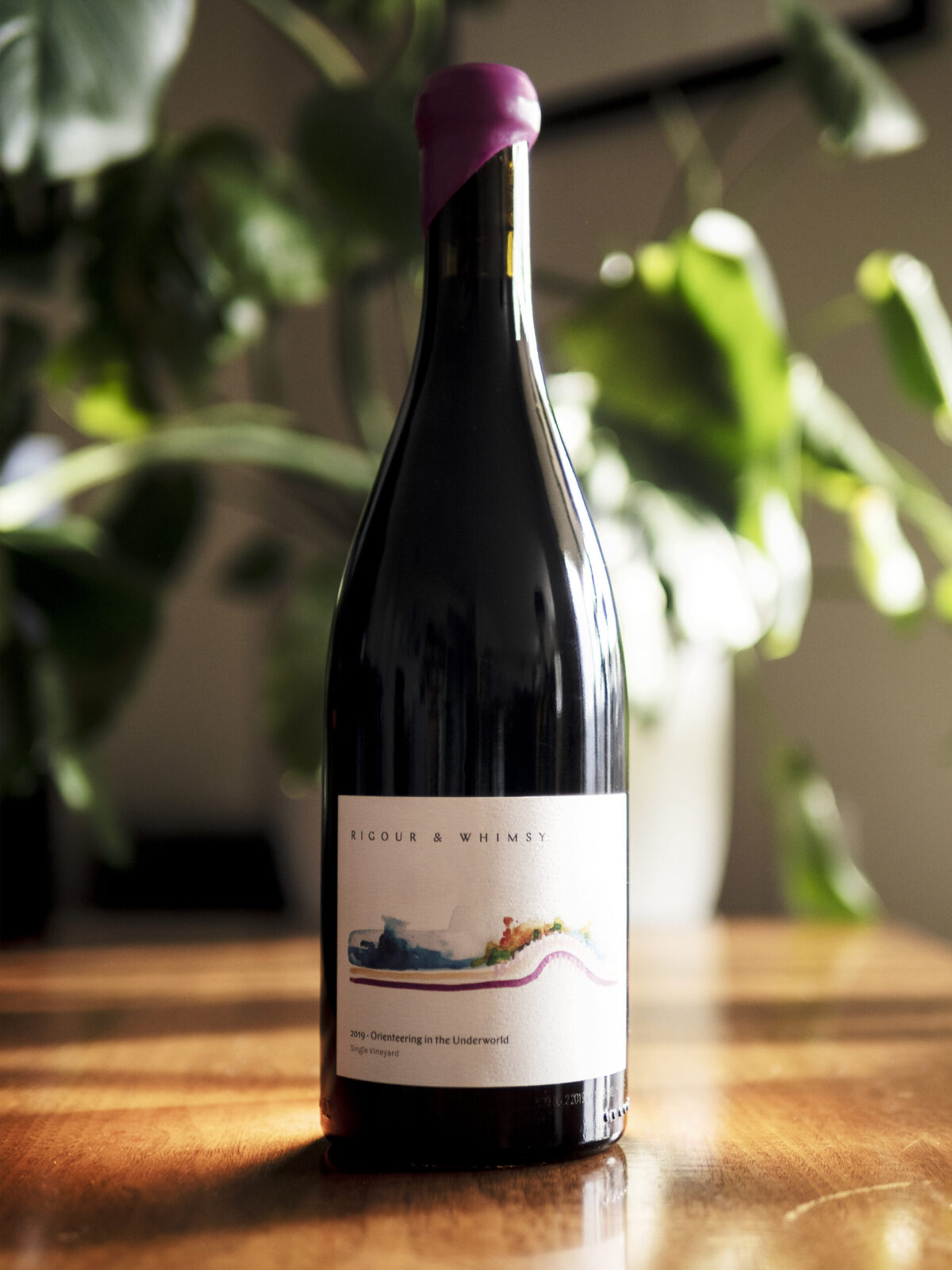 Given the Gavarises openness (Jody, a former academic, writes with vulnerability about mental health on Instagram), I ask why the couple decided to call the emergent but secluded Okanagan Falls home in the first place. "A lot of people call it the heart of wine country," Costa explains, "but it's kind of the secret heart of wine country."
Many people know the area for Tickleberry's, a kitschy ice cream shop of lore; otherwise Costa says, "they kind of sleep on us a little bit here."
Earlier on in our trip, my partner and I stopped by Tickleberry's for a scoop of peach sorbet. It was as saccharine as the beanie baby clad interior. I get to thinking about how Rigour & Whimsy wine is a much better culinary encapsulation of its maker's quirkiness. And then I get to thinking about how big bold syrahs and chocolate ice cream make a perfect pairing.
---
Photos by Frank Luca. More wine stories.