Jackie Kai Ellis stands in the kitchen of Wild Ginger in Penticton. She watches attentively as co-owner Darcy Wong pours a ladleful of oil into the sizzling wok before adding the rest of the ingredients to make Singaporean noodles: turmeric, rice vermicelli, barbecue pork. Wong plates the finished dish and passes a portion to Kai Ellis before serving himself. Kai Ellis takes the first mouthful, chewing thoughtfully. "That's perfect," she says, her chopsticks reaching for more.
In the opening episode of the docuseries House Special, Wong and his wife, Christine Zhang, have invited Kai Ellis into their restaurant. They tell her about the struggles and pleasures of cooking for the people of Penticton. "If you work hard, you can make it in Canada. My parents came here with nothing, and they built a future for us," says Wong, whose family ran a Chinese restaurant in the small B.C. town when he was growing up.
Zhang and Wong are emblematic of the many stories told in House Special. The five-part series takes viewers on a journey through small towns in British Columbia and Alberta, highlighting the Chinese Canadian restaurants that feed their communities. The journey begins in Penticton, looking at westernized Chinese dishes, then travels to places such as Red Deer to learn about Chinese versions of holiday fare, and ends in Grand Prairie with the Lunar New Year.
Produced by filmmakers Ryan Mah and Danny Berish, the series has a different theme for each episode, such as "Hungry for Home" and "New Traditions." The show interweaves restaurant visits with conversations with Chinese Canadians and local historians, as well as scenes of Kai Ellis cooking comfort dishes such as turkey congee in her Vancouver home.
As a kid, Mah, who was born and raised in Vancouver, went to Chinese banquets hosted by his grandparents. He loathed classic dishes such as jellyfish salad but would gobble up the sweet-and-sour pork his grandparents grudgingly ordered for him. Inspired by Ann Hui's book Chop Suey Nation: The Legion Cafe and Other Stories from Canada's Chinese Restaurants, Mah wanted to capture Chinese Canadian food outside of metropolitan areas, in places where Chinese populations are often small and restaurateurs must adapt to local palates to survive. He says, "For our work—we do a lot of documentaries—we're travelling all the time, and there's always a small-town Chinese restaurant anywhere you go. Danny and I wanted to know, 'Why and how are you out here? There's got to be a story.'"
Mah and Berish then set about finding the narrator who would uncover these stories. Mah had enjoyed reading The Measure of My Powers: A Memoir of Food, Misery, and Paris by Kai Ellis, former owner of Beaucoup Bakery, and felt she was the person for the role. "In terms of food and food memories, Jackie is the person to tell you about them. She remembers every single nuance of how her grandma used to make her green onion pancakes, and how they sounded when she cracked them open," he says.
When Mah reached out to her, Kai Ellis was immersed in reading about Chinese Canadian history, feeling troubled by the violence and hatred toward Asians that had erupted during the pandemic. She asked herself, "What is actually going on here, and why have I not dug into my Chinese Canadian origins more than I have?" Kai Ellis envisioned the docuseries as the ideal project because she could learn alongside the viewers. In the first episode, over a plate of stir-fried vegetables, she is surprised—and impressed—when historian Randy Manuel tells her that early Chinese workers were the third-highest paid on CPR ships because they were valued for their expert cooking.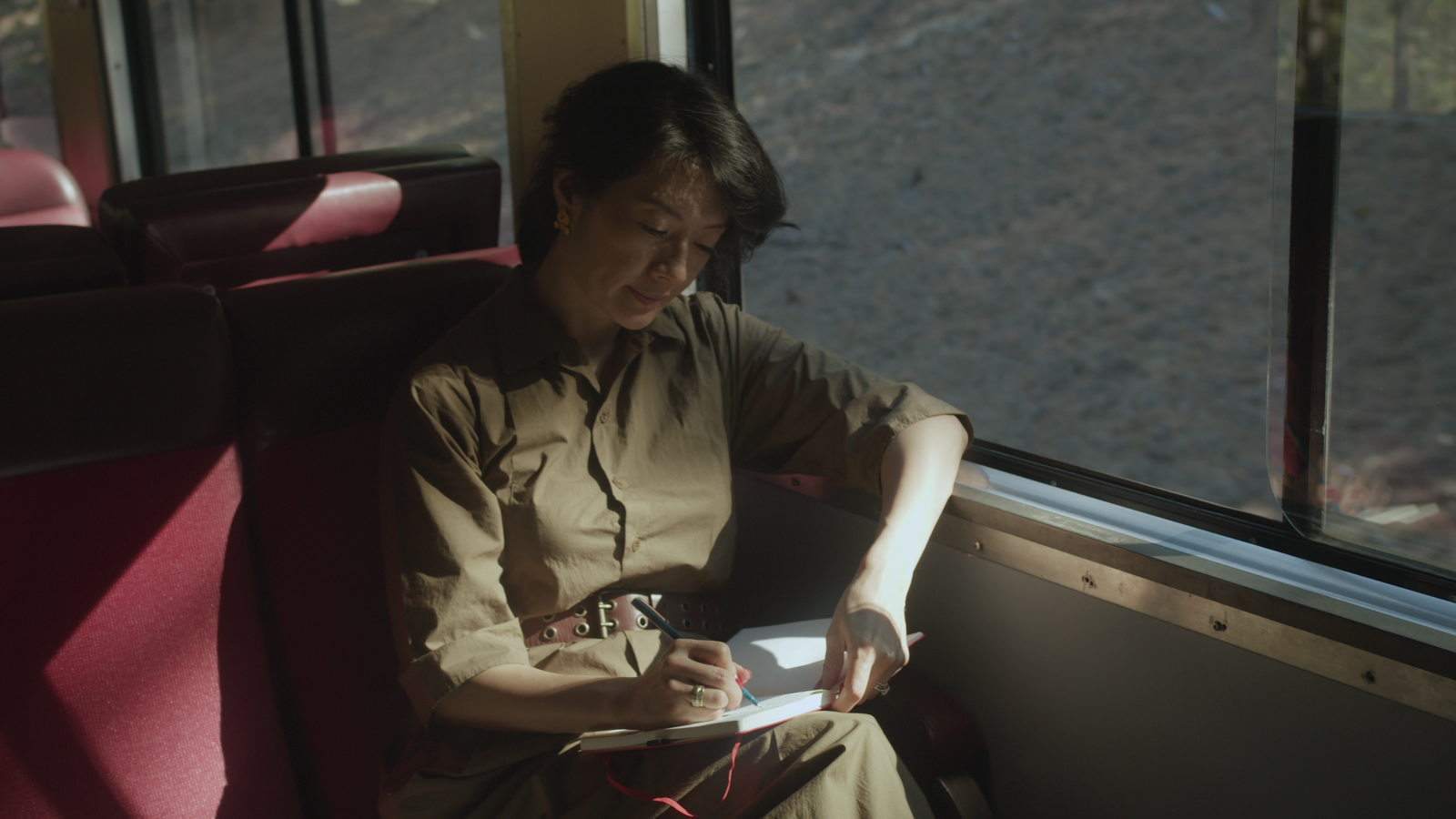 Other lessons Kai Ellis learns during the series carry emotional heft. At one point, she plays mahjong with a group of restaurateurs who are around her parents' age. In the middle of stacking bright-green tiles, she talks to Wayne Chan and Winnie Yu about the necessity of serving chow mein and chop suey to their customers, asking if they ever want to be more creative in their cooking. "I was so humbled because they said, 'No, our generation worked hard so that your generation can have the luxury of thinking about what you want to do versus what you have to do,'" she says.
Kai Ellis now understands how pursuing her dreams—pastry making in Paris, dining at Michelin-starred restaurants—was made possible by the sacrifices of her immigrant parents. She is grateful even for the small acts, such as the bowls of cut fruit her mother prepares for her. And because Kai Ellis was pregnant during filming, she often contemplates the important cultural knowledge she wants to pass down to her unborn child. She says, "Part of the discovery is love and where I come from."
Mah thought of his grandparents, who worked in restaurants and lumber mills after coming to Canada. "It gave me a better understanding of where this crazy work ethic comes from," he says. He was filled with admiration when he visited Golden Crown Restaurant in Vernon, where owner Cynthia Lee took orders from customers while simultaneously supervising her kids doing homework and practising piano. He says, "I was just there for three, four hours. This woman does this every day, seven days a week."
Through meeting people, Mah and Kai Ellis gained a deeper appreciation for Chinese Canadian food, which is frequently dismissed as inauthentic. Kai Ellis fell in love with the sweet yet savoury nuances of ginger beef and relished the umami of fried rice with salted fish and chicken. When the restaurateurs discovered she was pregnant, they served her steaming bowls of nourishing soup, demonstrating how much Chinese cooking is about care.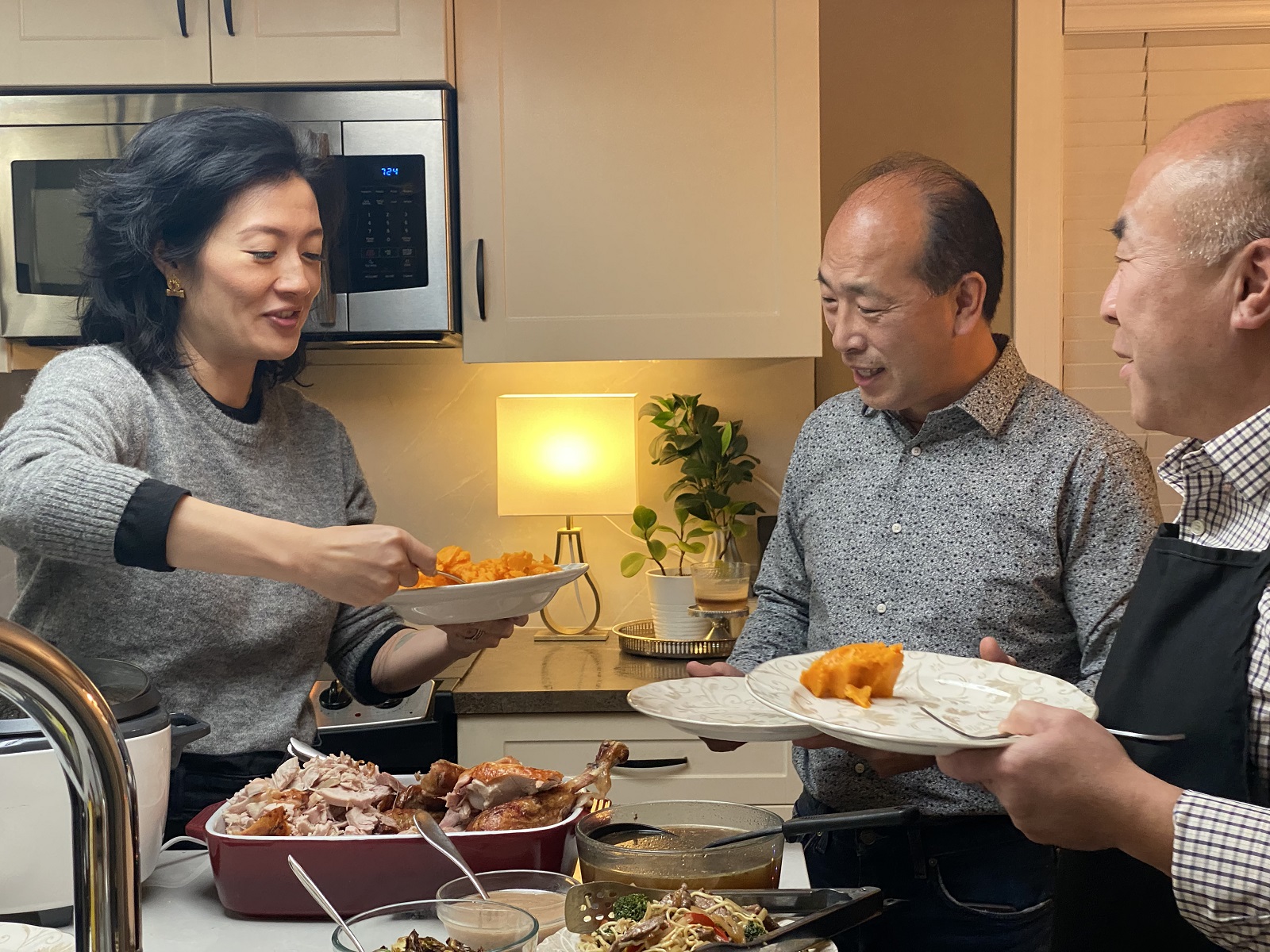 At its essence, the series is about how Chinese Canadians use the medium of food to create community and a sense of home wherever they go. The camera in House Special captures gorgeous scenery in these small towns, such as lush vineyards, to highlight how important place is to the restaurateurs. "People bring to Canada the food of their home and make it with ingredients they can find here for the people they befriend here. How that evolves, that becomes the food of 'here,'" says Kai Ellis. In one scene in her home kitchen, she adds chopped nectarines from the Okanagan to her sweet-and-sour pork, yet another local adaptation of an ever-evolving dish.
Mah went into the series trying to define Chinese Canadian cuisine but soon realized the question was irrelevant. He says, "At the end of the day, if the people who are making a cuisine are proud and happy to share that cuisine with you, that's all that matters."
House Special premieres November 16, 2022, with two episodes available that day on TELUS Video on Demand Optik as well as on the series' website. The remaining episodes will be released on subsequent Tuesdays.
---
Read more local Food and Drink stories.