As I take a sip of my lambrusco spritz—tart, subtly sweet, and gently fizzy—I'm reminded of Paris. Ironic, given that this is a Venetian wine bar, but I didn't dine alone in Venice. I was alone in Paris.
In a moment of 19-year-old wanderlust, I found myself travelling alone on a year abroad in Europe. The reasons people travel alone are much the same as why they dine alone: it's formative. Both provide self-reflection, contemplation, and people-watching. What they don't tell you is that it's boring, it's lonely, and while you're watching everyone, everyone is watching you.
I am acutely aware of this as I side up to the bar and promptly knock over a plexiglass divider. Now oil drips down my chin from a bite of buffalo mozzarella cicchetti. The marriage of sun-dried tomato and basil that accompanies the creamy Italian cheese tempers the embarrassment slightly.
I don't hate being alone; at home I enjoy solitude. But get food involved, and suddenly I'm uncomfortable. The bartender at least has the decency to avert his eyes.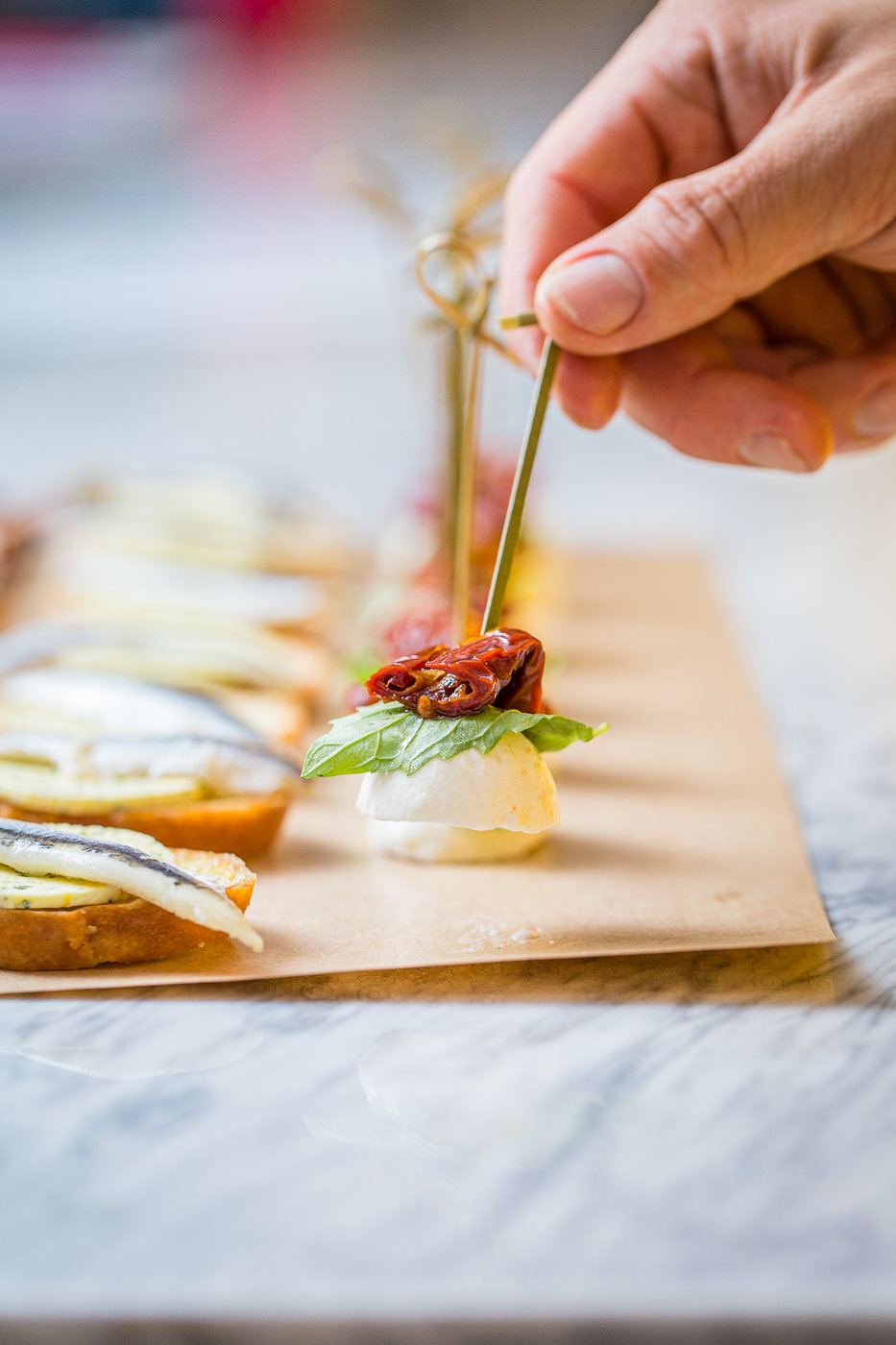 The plight of the solo diner began before I reached the restaurant. As a side effect of the pandemic, I've forgotten how to dress up. I settle for an old standby, a favourite summer dress middle-of-the-road enough to be an observer rather than the main character. A good call: Giovane Bacaro, tucked into the ground floor of Vancouver's Fairmont Pacific Rim, is more casual than I anticipated.
A futuristic Enomatic behind the bar looks as though it's giving the wine bottles blood transfusions. Coupled with the glass case of meat curing in the centre of the room, the modern touches and exuberant yellow and marble are pulled together by dark wood and greenery.
One patron is ethereal in a pastel yellow dress, while another wears blue jeans—the mixture of European formality and west coast casual typical of any Vancouver establishment at 8 p.m.
Even before the recent renovations that relaunched the restaurant last week, this was the casual arm of the Fairmont. Jan, the bartender, indulges my questions about food and wine, delights me with anecdotes—he moonlights as DJ Yawn—and makes suggestions for what to eat.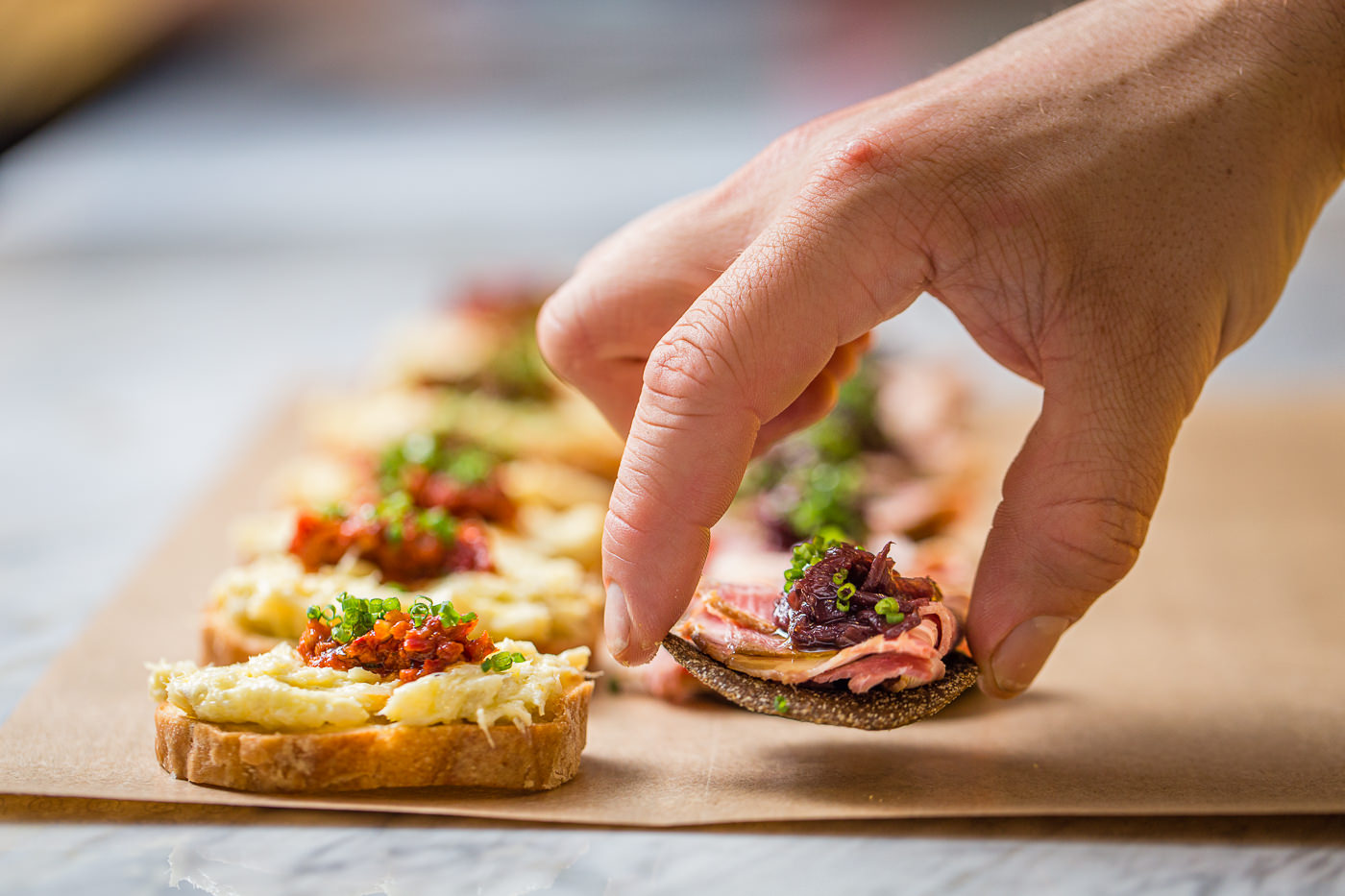 In Rome I spent most evenings eating cicchetti instead of having dinner. The Italians traditionally serve bite-sized snacks at bars to accompany aperitivo hour. Here, chive-butter-and-anchovy toast coats your tongue and zings with lemon to balance the salt. Polpette di funghi is a lot like the vegetarian baby of a Scotch egg and arancini⁠—delicious. Cicchetti could be a meal, but the full experience should really be social.
The bartender becomes my companion of circumstance. He steers me toward a mozzarella in carrozza⁠—grilled cheese in disguise. The sweet and acidic tomato jam saves it from being too heavy for a second course. A natural skin-contact pinot gris by local winemaker A Sunday in August relaxes me into the evening.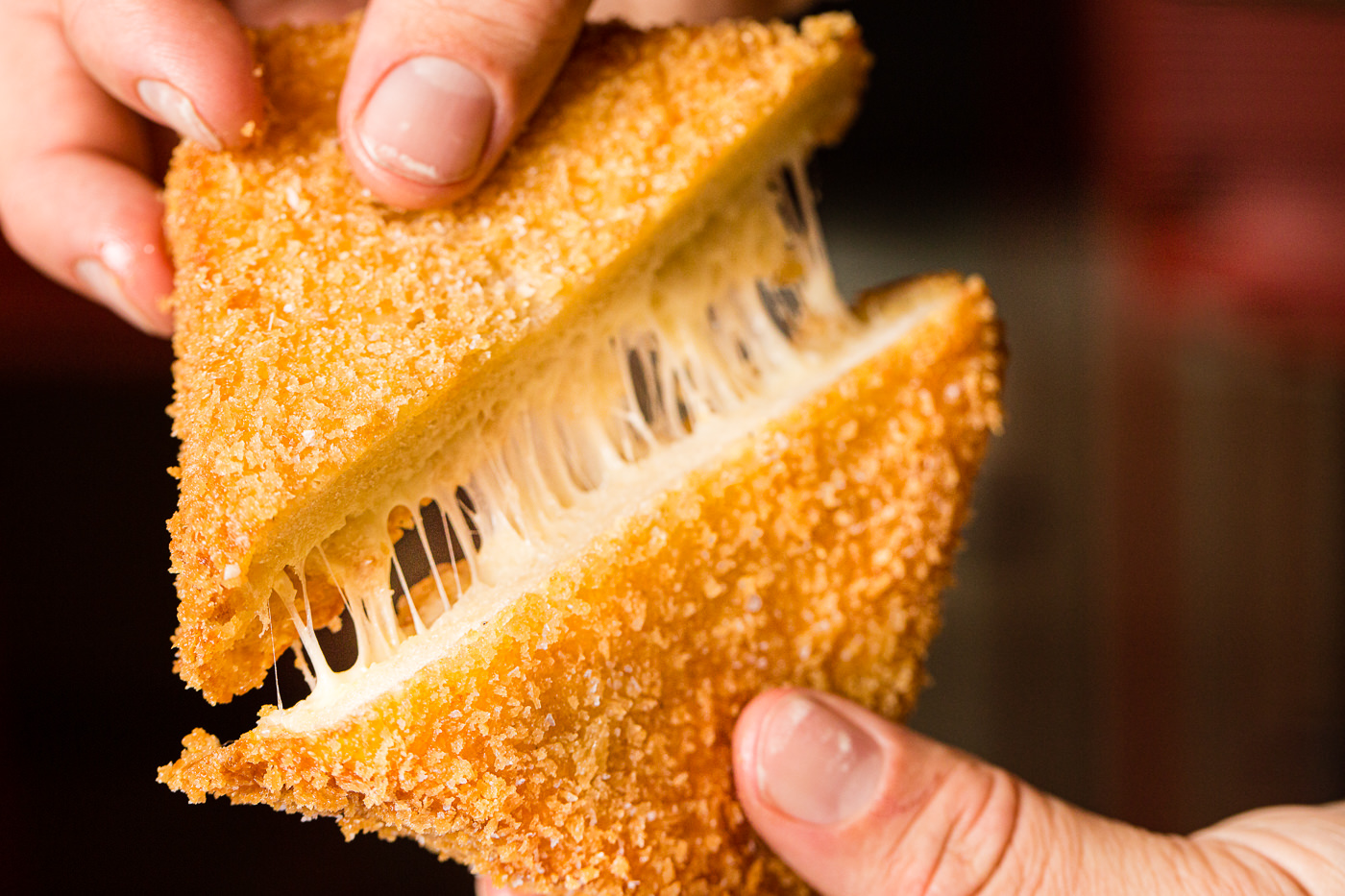 Next I am recommended freshly foraged morel mushrooms stuffed with risotto and topped with watercress salad and Gorgonzola⁠—heaven with the wine left over from the carrozza. Next, halibut cheeks are paired with an equally cheeky alberiño by winemaker Matthew George Landry called Infinite Zest.
Between courses I chat with a fellow solo diner down the bar. Unlike me, she is an advocate for the solo dinner. She says it's one of the things she missed during the pandemic. You can order what you want, drink what you want, and sit with a good book. She calls it "a gift to yourself."
There is always a little bit of sociability⁠—she gestures to our pal Jan the bartender to illustrate her point. And I admit, I've been socializing more than I expected. With good company, solo dining isn't so bad.
---
Photography by Jonathan Thompson. Read more local food stories.