Over a lightly oiled pan, 20 perfectly rounded, paper-thin crêpes are formed and gently flipped by hand. At the same time, inside a large bowl, wet and dry ingredients are beat, whisked, and whipped into a velvety smooth cream, which is eventually spread between these delicate dough layers to create one sweet union of crêpe goodness. Two hours of refrigeration and a grand total of seven hours later, this chef-d'oeuvre is ready for consumption.
The preparation process, which results in a delicious mille crêpe cake, requires significant time, a delicate hand, and incredible patience. It isn't easy making something as precise and tedious as this French-inspired piece of edible architecture, but Stacy Liang rises to the challenge every day.
Originally from China, the 28-year-old was pursuing a computer science degree at Kwantlen when she decided to follow her true passion and join a program at Vancouver's Pacific Institute of Culinary Arts. After graduating, she opened L'otus Cake Boutique in Richmond on the corner of Cambie and Sexsmith Road, just a brisk five-minute walk from Aberdeen Centre. "I love baking," she says with a shy smile, seated by the full-length windows of her bright cafe. "It was a hobby that became my business."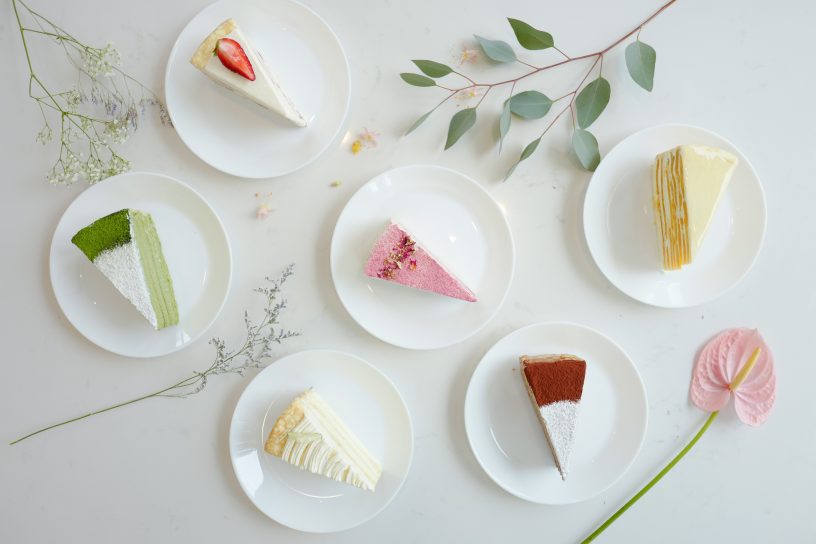 Since opening in early 2017, L'otus has turned into a Lower Mainland mainstay for mille crêpe cakes, boasting a wide selection of fresh, made in-house creations in flavours such as including strawberry, dark chocolate, Philippine mango, matcha, and durian. Depending on the season, Liang and her kitchen team of five assemble 10 to 20 cakes a day; on holidays, that number jumps to 30. The selection varies during the week, but a visit on the weekend guarantees the majority of these flavours to be available for heavenly consumption.
While mille crêpe cakes are inspired by the Napoleon or mille-feuille cake—a classic French treat characterized by its three layers of puff pastry and patterned icing design—this modern reinvention takes a cue from the Japanese, who are known for their preference of subtly-sweet desserts. Light and fresh, this is one treat that will satisfy any sugar craving without leaving behind the feeling of being overstuffed. For an easy introduction to this delicacy, opt for the original flavour, crème brûlée; its caramelized top layer provides crunch, complementing the soft and creamy layers of cake for the ultimate sensory experience.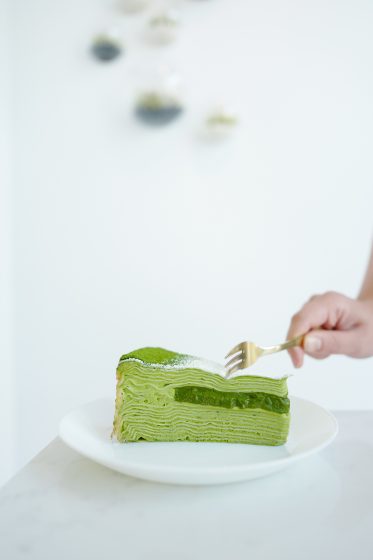 Beyond the beloved layered dessert, L'otus also whips up other beautiful confections including strawberry shortcake, blueberry cheesecake, and Liang's favourite, the roll cake. In addition, new this summer comes an expanded matcha product line. Working closely with a Japanese matcha company, L'otus is serving a matcha lava crêpe cake, a matcha red bean cheesecake, and a matcha parfait—which features refreshing layers of homemade gelato, red beans, mochi, corn flakes, and two different types of matcha.
Rooted in Buddhism, the lotus is a symbol for purity of the heart and mind. For some, that means meditating or reading a book—for others, it means good conversation and a dessert made with love.
---
Find the best Food and Drink around.