Nearly two decades ago, I went to a birthday party at the Water St. Café. We were young and noisy, money was tight, and a night out at an upscale restaurant in a happening part of town was a big deal. I remember eating a plate of pasta, raising a toast to the birthday girl, and walking the cobbled streets of Gastown.
In the years since, I've passed the restaurant many times on the way to check out the latest trendy eatery and ⁠watched tourists snap photos of the Gastown Steam Clock across the street. The café became part of the landscape, its aging decor and uninspired menu disappearing among the souvenir shops and cheerful pubs. Like my fading youth, it felt dated.
When a friend with discriminating taste recently told me she and her husband had enjoyed a romantic dinner at Water St.—complete with live music—I was skeptical but intrigued. How did a restaurant I had written off become worthwhile again?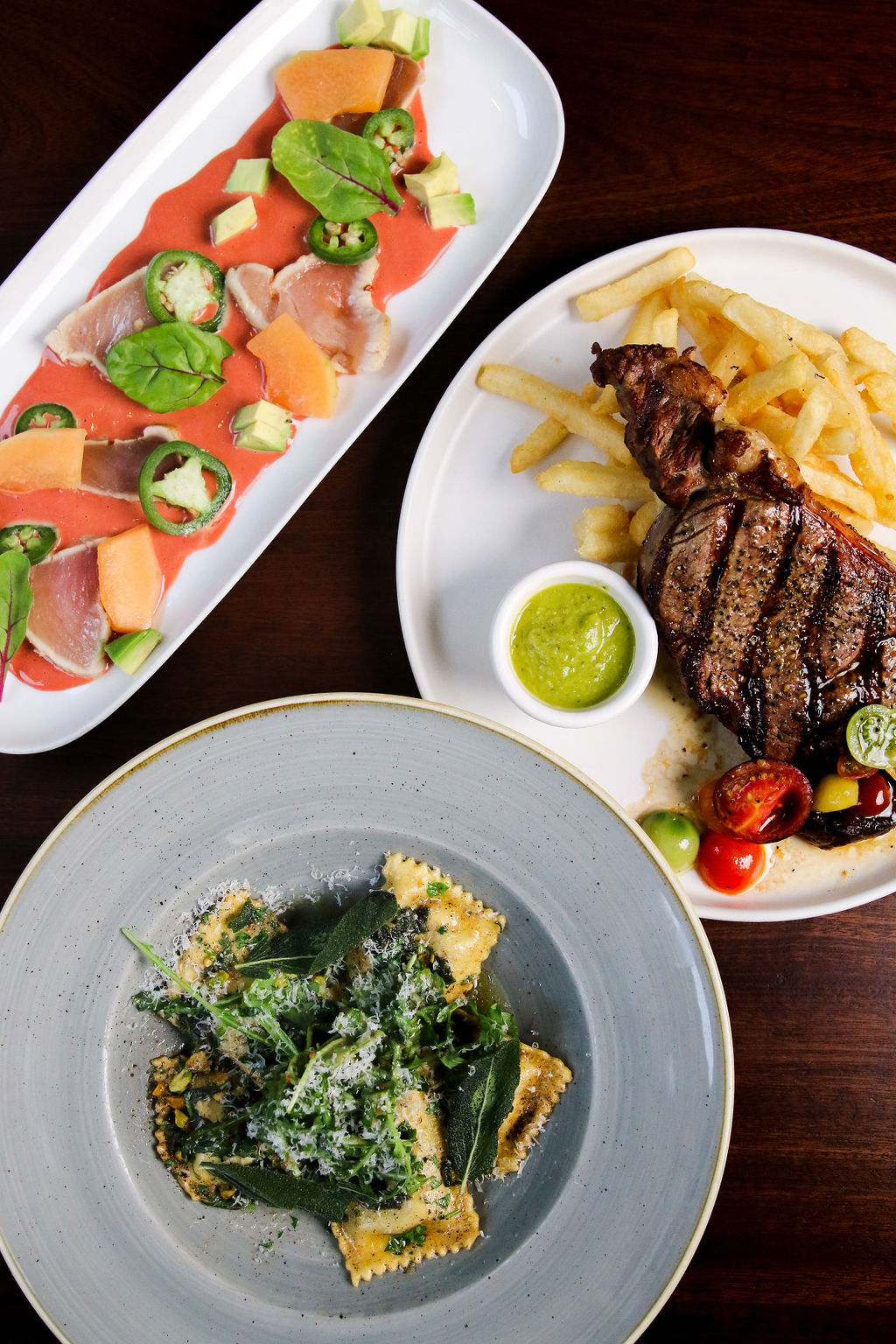 This is how I met Eli Brennan and Alan Tse, two business partners and restaurant-industry veterans who have taken on the challenge of revitalizing faded B.C. restaurants, turning them into something new and fresh. They took over Water St. in 2017 when original owner Dominique Sabatino retired and have since moved on to reviving a restaurant in Qualicum Beach. And they're not done yet.
On a recent Saturday night, my sister and I visited Water St.'s heritage room, with its high ceilings and dark wood panelling. It felt beautifully refreshed, like an old friend who goes for a facial and a wardrobe update and emerges looking a decade younger.
We ate bison carpaccio and mushroom gnocchi, as well as lobster ravioli, paired with choices from the B.C.-focused wine list. While the menu sticks to well-known Italian dishes, every bite had a bright freshness, showcasing a kitchen invested in sourcing and technique. On the second floor, musicians warmed up before the night's audience arrived, the glow of hanging fairy lights illuminating the instruments. I made a mental note to return.
"The first time I walked through the space, I knew that there was so much that we could do to make it into a more modern operation but keep the classic history and beauty of the restaurant."
Brennan and Tse first met at Cardero's, when the former was an expeditor and the latter a grill cook fresh out of culinary school. They quickly bonded and moved up the ranks within the Sequoia Company of Restaurants. Similar to the Water St. Café, Sequoia restaurants are located in areas frequented by tourists—yet they manage to find a balance that satisfies both visitors and locals: approachable yet elevated dining, escaping tourist-trap territory.
When Brennan became the general manager at the Teahouse in Stanley Park in 2012, he enlisted Tse as executive chef. Together, they brought new life to a beloved restaurant that had become tired and overlooked. Brennan says, "We took the Teahouse on a journey. We doubled the sales in three years and had it come back to some recognition." They have repeated this narrative with the Water St. Café.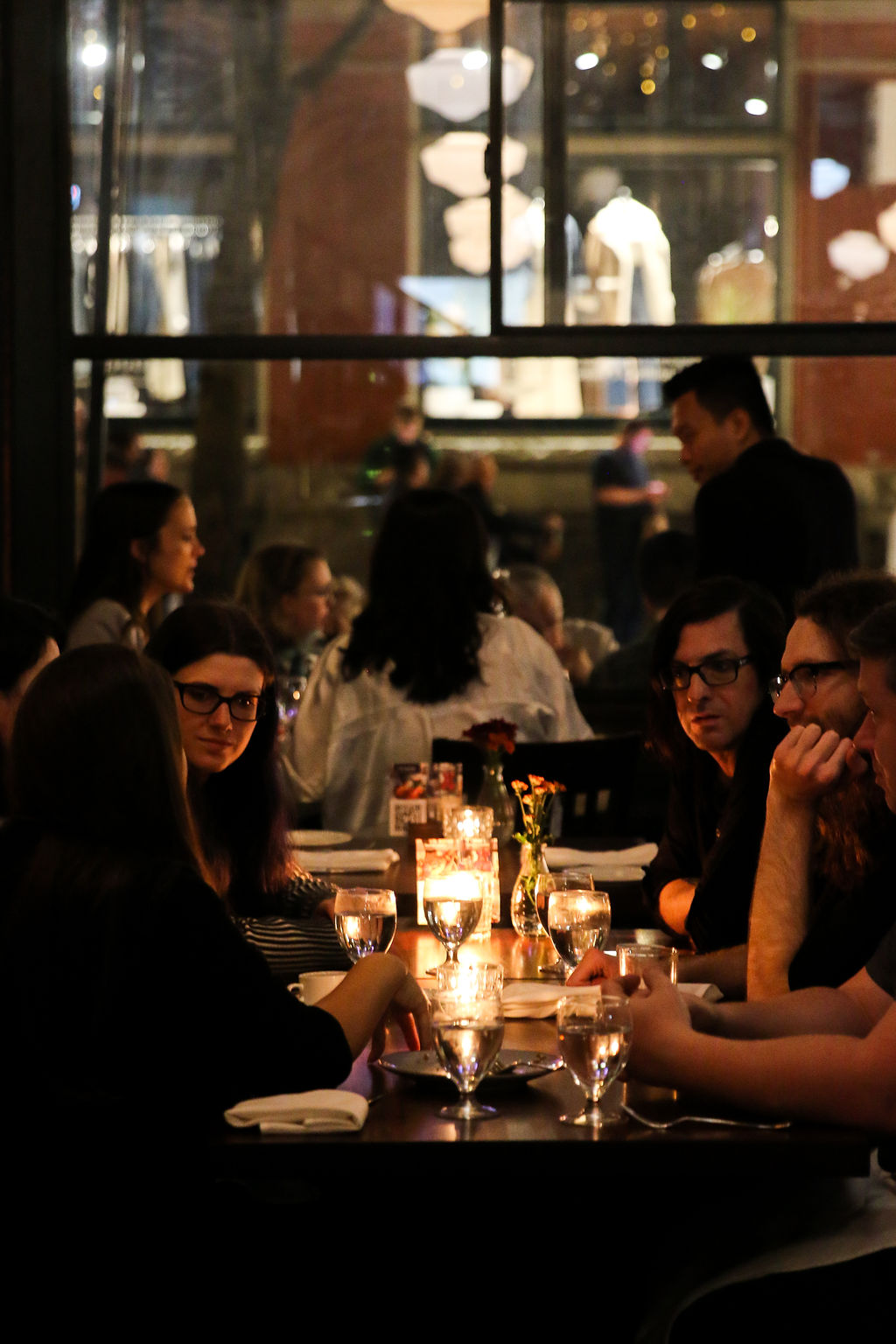 The duo had always dreamed of owning their own place, so they didn't hesitate when an opportunity to buy the café arose. Even though I had dismissed the place as past its halcyon days, Brennan saw value in reinvigorating its name. "There are a lot of flash-in-the-pan restaurants that do that quick rebrand and change. They're not necessarily iconic brands that last and stay," he says, mentioning diners—and now their children—who have been faithfully coming since the café opened in 1988.
Brennan also fell in love with the bones of the room. "The first time I walked through the space, I knew that there was so much that we could do to make it into a more modern operation but keep the classic history and beauty of the restaurant." He was living in Gastown at the time and adored the area's heritage architecture. The former Edward Hotel, which houses the Water St. Café, dates back to 1906, a nostalgic remnant of Gastown's early days. Instead of giving the café a contemporary look, Brennan decided to embrace the building's past in decor and experience but make it vibrant and immediate for diners.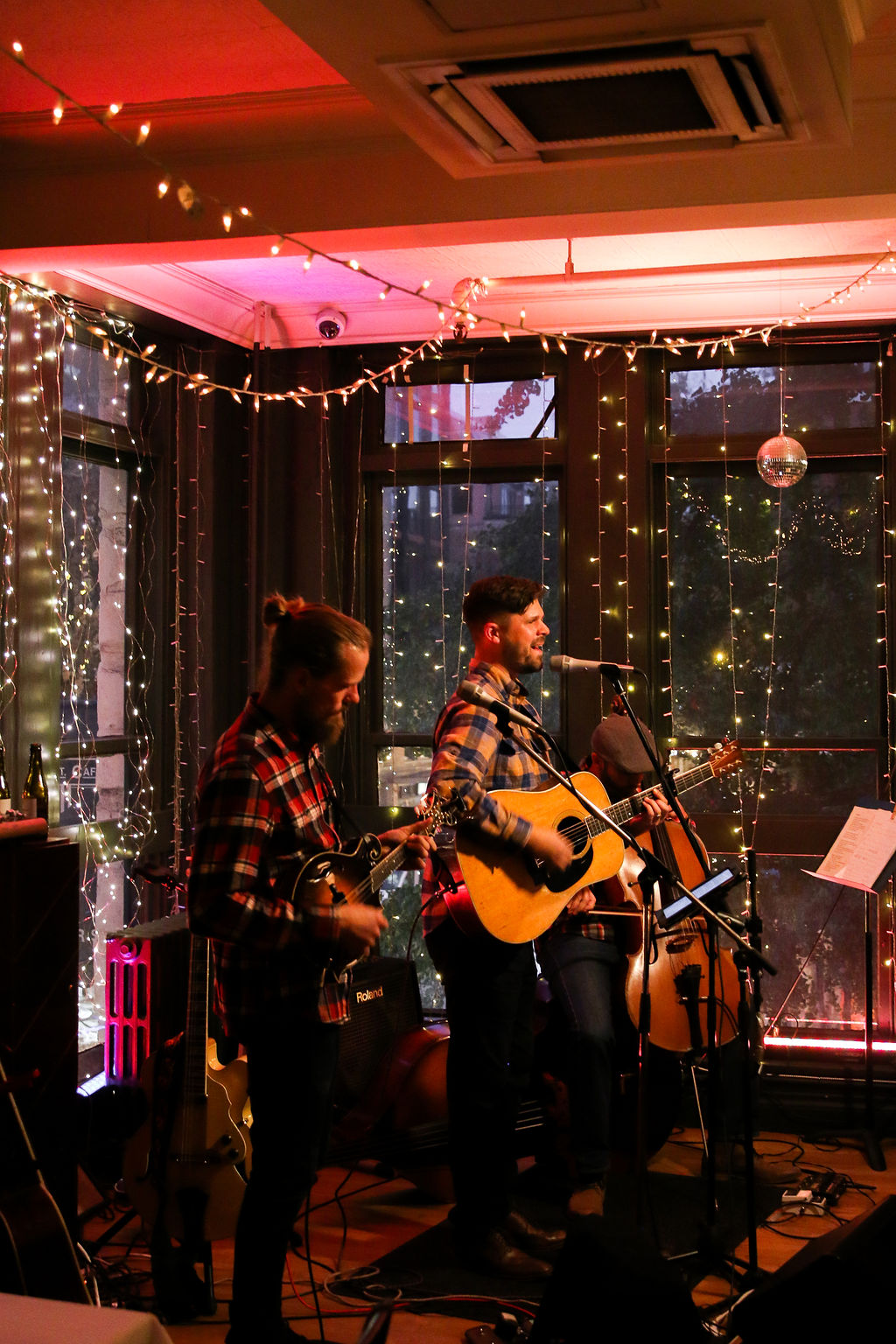 In addition to cosmetic changes, such as pulling out old carpeting to reveal the original hardwood floors, Tse and Brennan recreated the lively era of supper clubs by turning the top floor into 2nd Floor Gastown. The space hosts local artists, representing genres such as jazz and folk, seven nights a week and during weekend brunch. As the co-owner of Blue Light Studio and the indie JumpAttack! Records, Brennan drew on industry contacts and expertise to make a live-music venue that also serves elegant meals a reality. "Music has always been a big part of my life, and I wanted to meld the two together in one space," he says.
While Brennan revamped the service and ambience, Tse modernized and refined the Italian menu, showcasing locally sourced ingredients as well as BC wineries, breweries, and distilleries. Suppliers include Eco Valley Farms, Bosa Foods, and Fanny Bay Oysters, in addition to local drink producers such as Odd Society Spirits and Sons of Vancouver Distillery.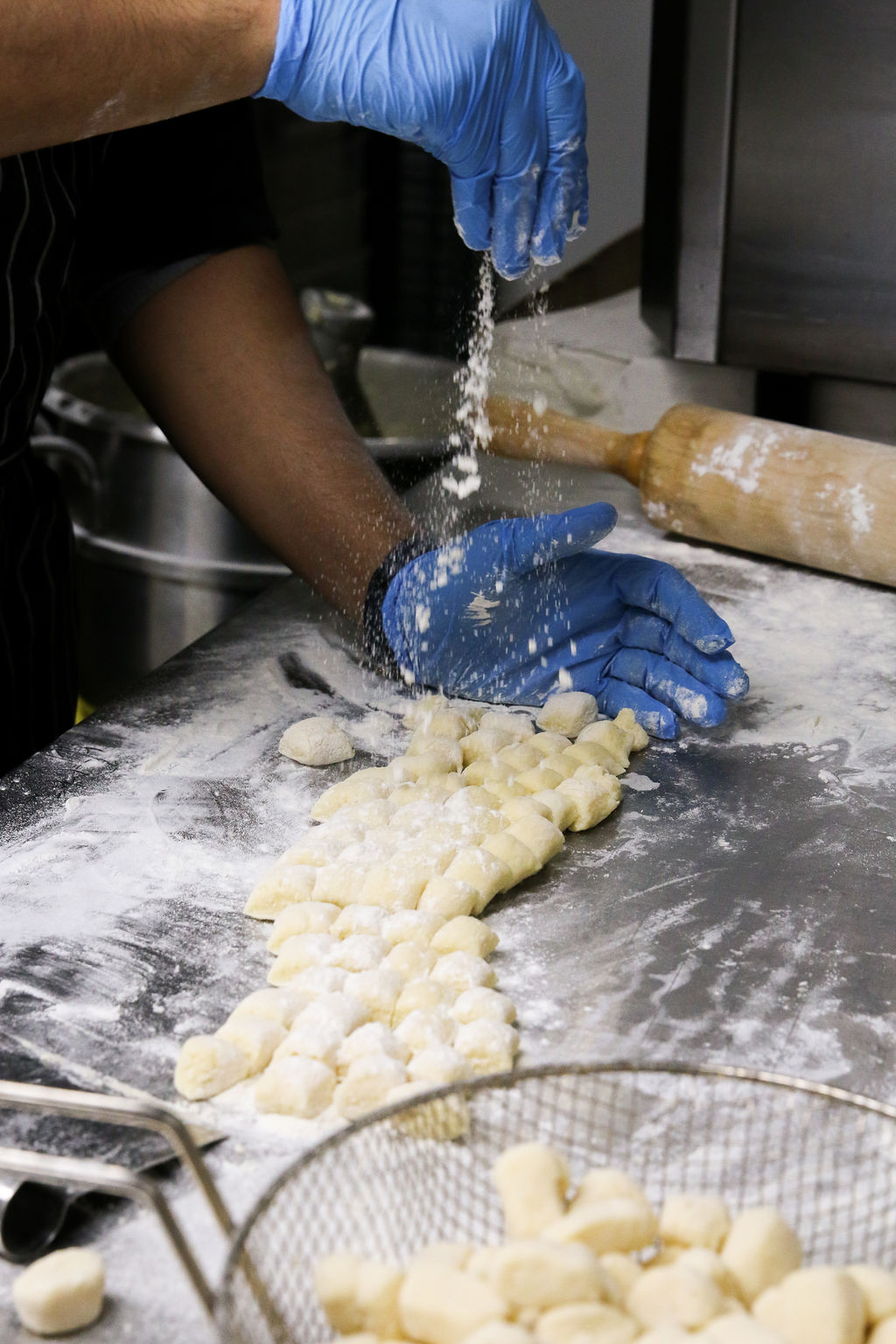 With dishes such as handmade pork, beef, and veal meatballs in tomato sauce, and roasted butternut squash ravioli with sage butter and pistachio, Water St. Café keeps to the classics done well. The kitchen uses fresh pasta and makes the signature gnocchi in-house. Brennan describes the motto for the cooking: "Don't get in the way of good food. Let great ingredients come together—approachable but really high quality."
Now that the Water St. Café is under their belts, Tse and Brennan are on a mission to reinvent other overlooked spaces. Seeking a challenge at the height of the pandemic, the two took over CView Restaurant in the Qualicum Beach Inn in 2020. With its stunning oceanside vistas and accessible food, the restaurant had a solid base from which to build an even more polished experience.
"We wanted to take what we are so passionate about, and what we do, to another community and see how we could affect that community," Brennan says. He and Tse renamed the restaurant the Qualicum Beach Café, spruced up its interiors, and put some overlapping dishes on the menu. Given that many members of the Qualicum community are originally from the Lower Mainland, the pair wanted to highlight the establishment's Vancouver connections. For Brennan, these changes return the restaurant to the locals, who dine there year-round, instead of tourists who are only in town for a short while. And he is now one of those locals, having moved to Qualicum Beach with his young family.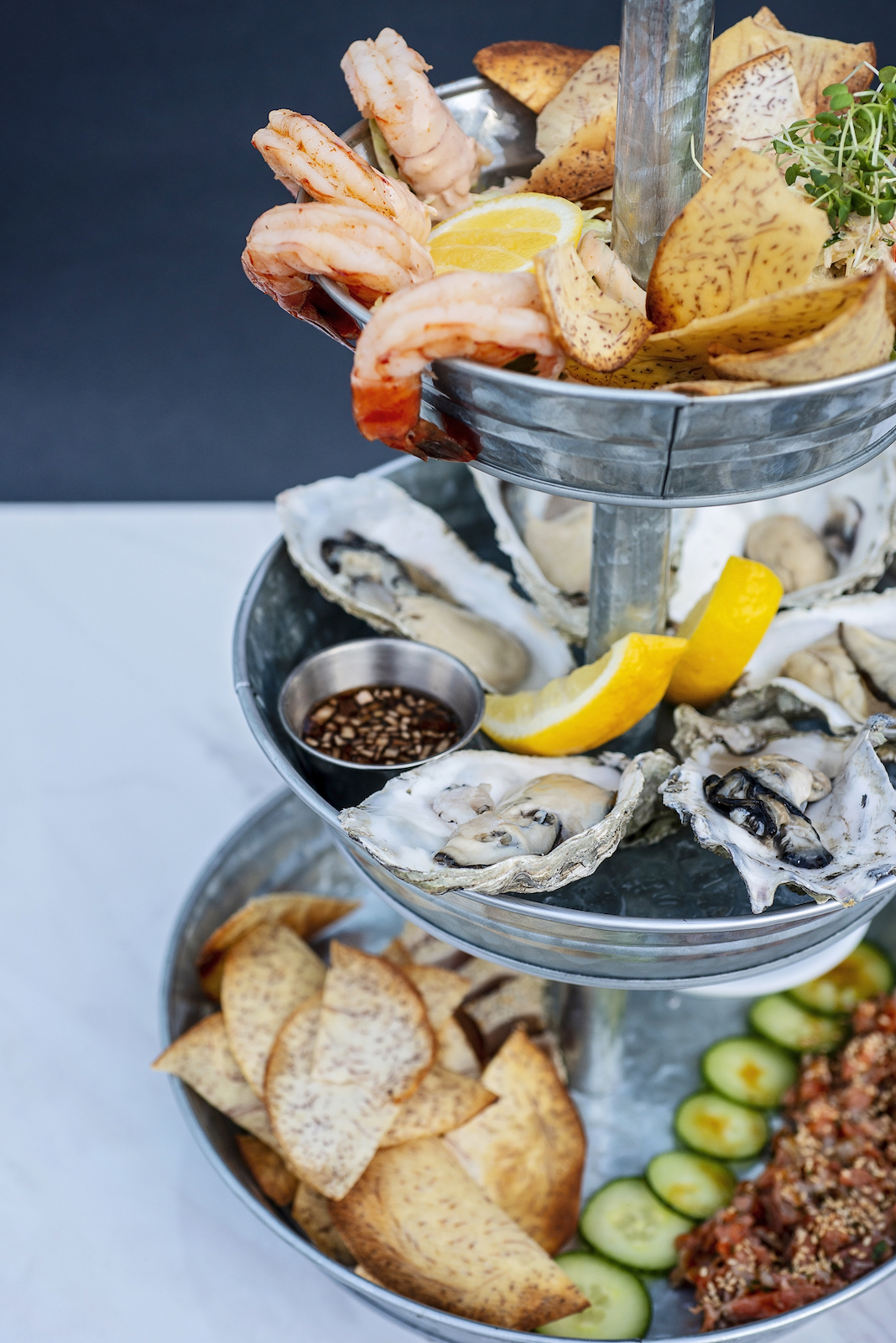 The commitment to local ingredients continues at this sister establishment, with sourcing from island farms and producers such as Red Barn Market, Farmer Ben's Eggs, and A&S Microgreens. The Qualicum Beach Tower and other share plates celebrate fresh seafood from local waters.
So far, the community response has been positive, evidence that Tse and Brennan are onto something. The two are currently in the process of securing another restaurant, this time specializing in a cuisine other than Italian. However, the fundamentals that have brought them success thus far will continue. Brennan says, "We're going to focus on that consistency and quality, and welcoming as many guests as we can and being thankful for all the guests joining us."
---
Read more local food and drink stories.