"There are even more choices of tea than there are wine," assures Eliza Lam. "And the simplest way to match them is, for example, to match a mild flavoured dish to a mild flavoured tea, or a stronger dish to a stronger tea."
While pairing red and white wines with food might be more familiar to a Western palette, tea has been paired with food in East Asia for centuries. To help explain, Lam's son Dominic Yan joins his mother on the phone⁠—he's the third generation in the Hong Kong-based Lam Kie Yuen Company to take up the family business.
"It depends on the natural sweetness, and other flavours you find in the tea as well," Yan says. "You could pair a strong flavour with a roasted tea, like the tieguanyin. Or you could also create a contrast, for example by making a cold brew for a lighter and distinct flavour."
Lam, the company's presiding tea master, has picked out two teas perfect for pairing with food, the sale of which will support the St. Paul's Foundation's annual Feast of Fortune fundraiser. Proceeds from the tea sets will support the Providence Research Institute.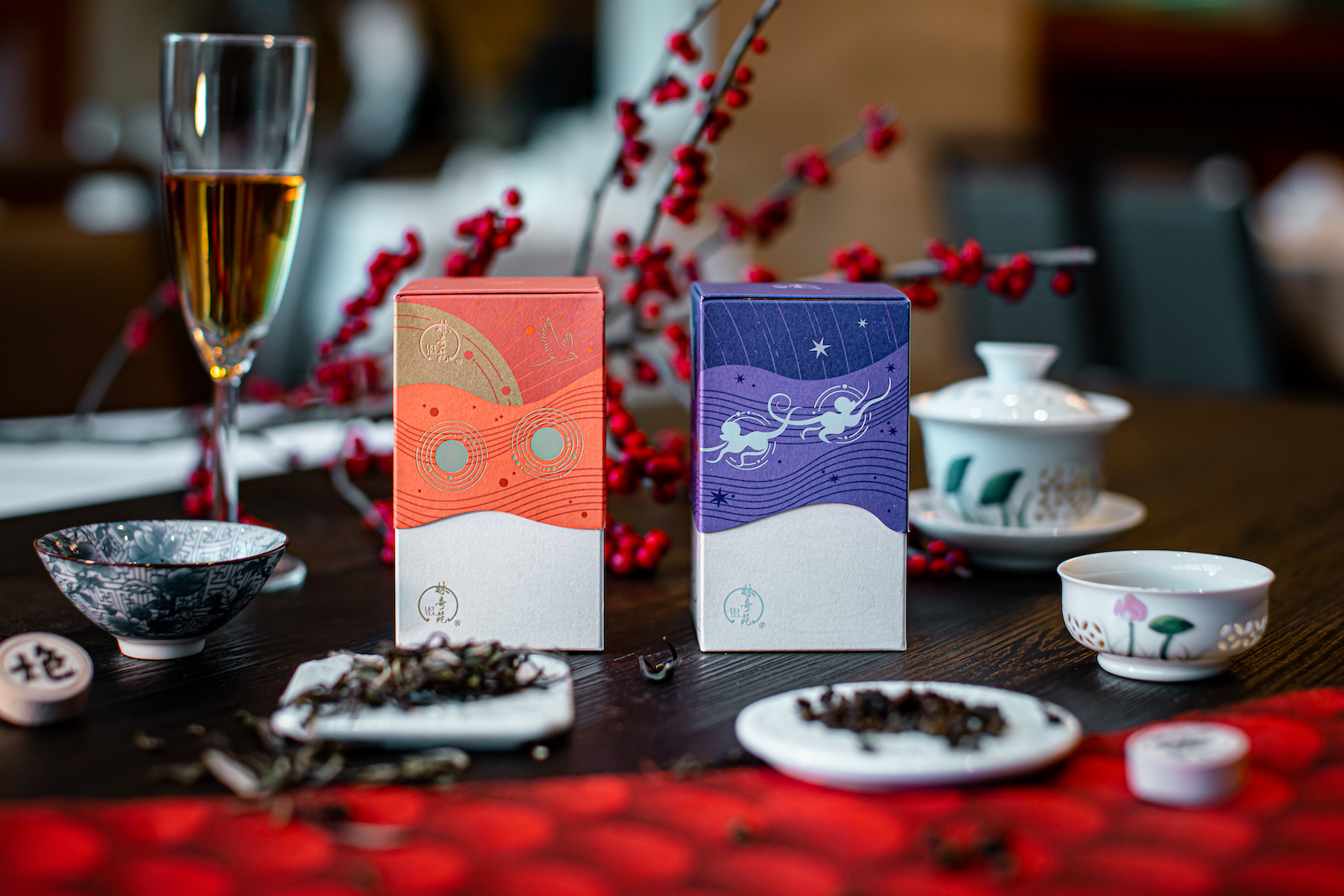 The first is baimudan, or "white peony", a delicate white tea from Fuding, a mountainous region overlooking the ocean on the northern border of China's Fujian province. The tea's name derives from how the leaves of the tea unfurl in the cup, like the blossoming of a peony flower. Yan describes baimudan as light and sweet, with what he calls a "soybean flavour," akin to the creaminess and slight sweetness of fresh soy milk.
[adrotate group= "1"]
While this tea can be prepared traditionally, he also suggests serving it cold, 10 grams of the tea soaked overnight in a litre of water. Either way, the lightness of baimudan can be compared to a white wine, best served with steamed fish, seafood, or crispy roast chicken.
The second tea is tieguanyin, the "iron goddess of mercy", from Anxi in the interior mountains of southern Fujian. These leaves are roasted, producing caramelization and a rich cacao taste. This style of tieguanyin is sometimes called "monkey picked", though Lam says that explanations diverge on whether this is because it was actually historically picked by monkeys or by workers dangling from ropes on the steep mountain cliffs (she suspects the latter.) Like a red wine, the tieguanyin pairs with stronger flavoured foods, lamb or beef, and makes an excellent after-dinner digestive.
If you are serving tea along with food, perhaps at a lunar new year dinner in the coming week, Lam says it is best to gently rinse the tea leaves first with hot water to moisten them and avoid air bubbles that would interfere with steeping. Discard the rinsing water, and then pour fresh hot water over the leaves. If you are serving tea with dinner, pour out the tea into a second serving teapot after it has steeped, to avoid oversteeping.
[adrotate group= "1"]
---
Learn more about the Feast of Fortune fundraiser, and support Saint Paul's with pastries, dining out, and more. Read more food stories.