When his mother wanted to cook seafood, Sajish Kumar Das accompanied her to the shoreline to find fishing boats laden with crab, lobster, and prawns. They returned home where Kumar Das helped his mother roast and hand-grind coriander and cumin for the seafood curry they would serve as the evening meal. While he loved learning from his mother, he mostly thought about his stomach as he chopped and stirred, looking forward to the moment he would dip a spoon in the aromatic curry. "My main intention was to be the first person to taste the food," he says.
Kumar Das, who grew up in Goa, India, drew on these childhood memories as he crafted the menu for the G.O.A. pop-up restaurant at the Four Seasons Resort and Residences in Whistler. The executive chef has cooked all around the world, including in the United Arab Emirates and Oman. However, despite two decades in fine dining, the rustic food of his childhood claims his heart.
Kumar Das began cooking Goan dishes informally at the hotel for special guests who wanted a taste of his homeland. "They loved it. They would return and ask for it again," he says. The positive reception got Kumar Das thinking about creating a full menu that would speak to his identity as a chef: elevated Goan cuisine using local ingredients.
When he moved to British Columbia a few years ago, Kumar Das noticed a lack of Goan restaurants. Most Indian restaurants specialize in northern dishes, such as rogan josh and palak paneer, with only a few establishments offering southern delicacies, such as dosas. Kumar Das believes the dominance of northern Indian cuisine has skewed expectations of what constitutes Indian cooking. In fact, as he points out, each region of India has its own distinct cuisine. "That's why I wanted to showcase Goan cuisine—to let all the guests know that there are different flavours going on in India as well."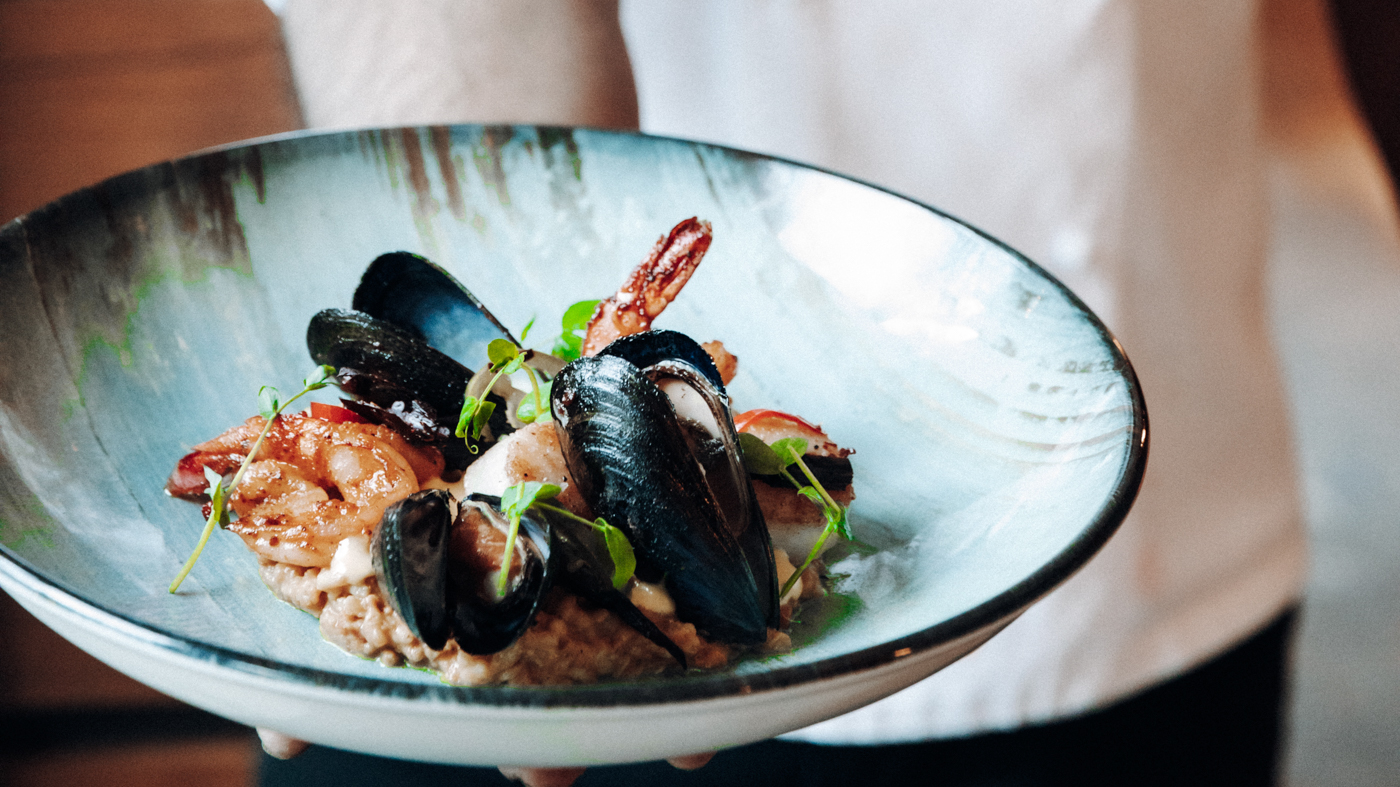 On the west coast of India, the state of Goa is characterized by gorgeous beaches, perfect for swimming in the warm Arabian Sea, as well as a complex food culture that reflects its colonial history and unique coastal locale. The region was under Portuguese control from 1510 until 1961, when it was annexed by India. Kumar Das explains how Portuguese sailors introduced Goans to vinegar for curing meat and for adding acidity to their cooking. As a child, Kumar Das helped his mother marinate and charcoal-smoke pork sausage called chouriço, marvelling at the laborious process—a legacy of foreign occupation.
The Portuguese brought other ingredients, such as chili peppers, tomatoes, cashews, and wine, that Goans incorporated into their native cuisine in inventive ways. The popular dish vindaloo, adapted from the Portuguese carne de vinha d'alhos (meat marinated with wine and garlic), features the tang of vinegar alongside warming chilies and earthy turmeric.
Kumar Das says Goan cooking has been shaped by the abundance of certain ingredients. Because of the numerous coconut plantations in Goa, many local dishes feature grated coconut, as well as coconut oil and milk instead of the dairy creams used in other parts of India. And the harvesting of fresh spices in Goa means that cooks don't rely on pre-made powders or blends.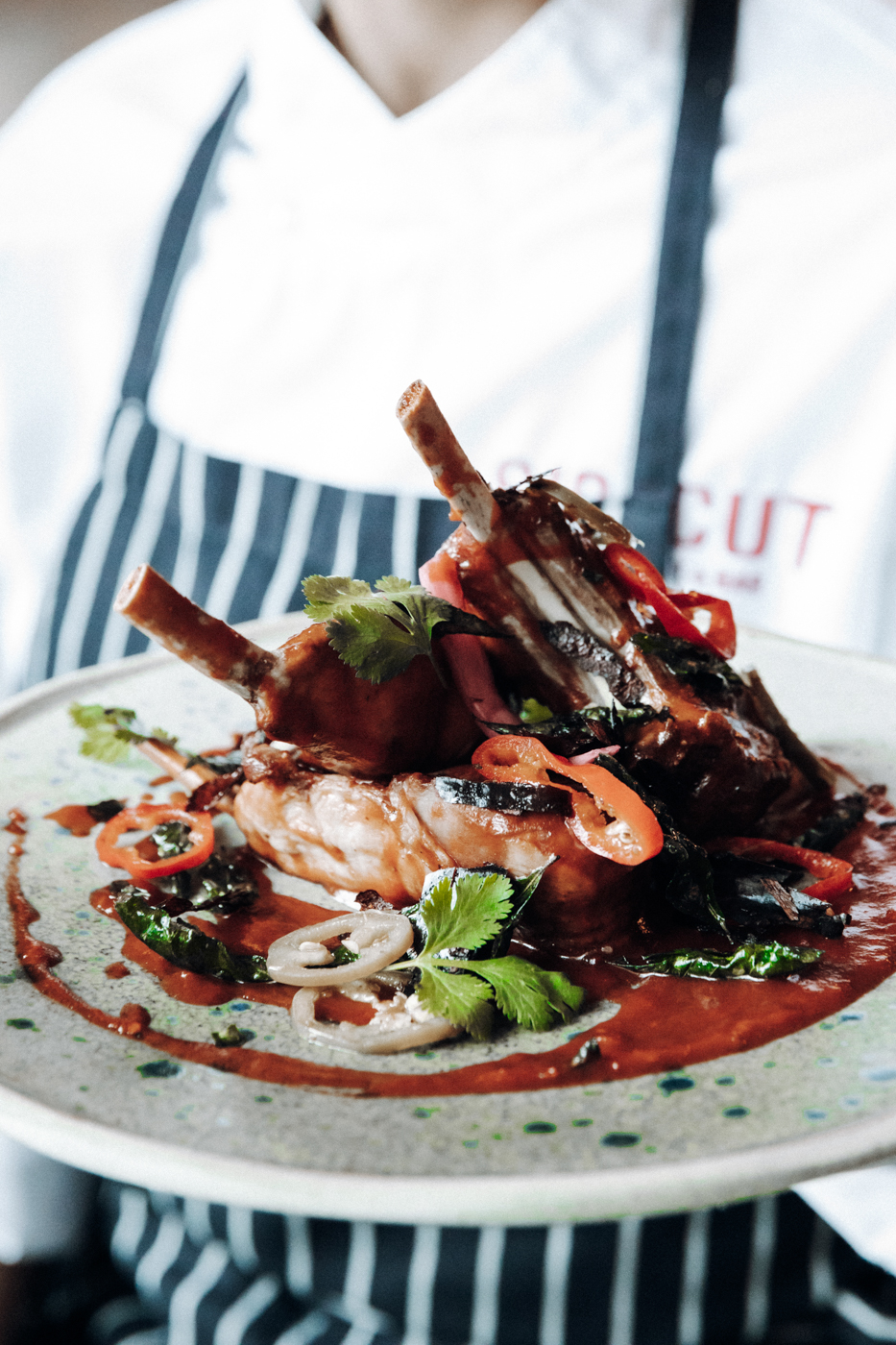 While Goa is thousands of miles from B.C., Kumar sees an overlap in the food cultures of the two west coasts. "I tell everyone that Goa and B.C. are almost the same because we also have a lot of fresh seafood," he says. His menu features local seafood, including sablefish, mussels, and clams, in addition to Goan ingredients such as okra and curry leaves.
Instead of rigidly adhering to tradition, Kumar Das takes elements from his favourite foods and reimagines them. Though pork is traditional to vindaloo, he uses seared lamb chops and heightens their flavour with cilantro oil. He's particularly enthused about a starter inspired by prawn balchao, known for its lively use of vinegar and spices. "When it's the rainy season, the fishermen cannot go fish. So, we pickle our prawns with spices so that we have some seafood with us always."
His version of balchao features local prawns in a sweet-and-sour sauce of freshly blended cumin, coriander, cinnamon, and chilies, in addition to shallots, garlic, apple cider vinegar, and sugar. While the dish would normally be eaten with plain rice, Kumar Das serves the prawns with pan-fried squid-ink rice cakes. He tops his creation with king prawns marinated in the same spice blend, pan-fried and oven-roasted. "With the dish all together, you get the sourness and the sweetness of the pickling agent, and the freshness of the prawns," he says.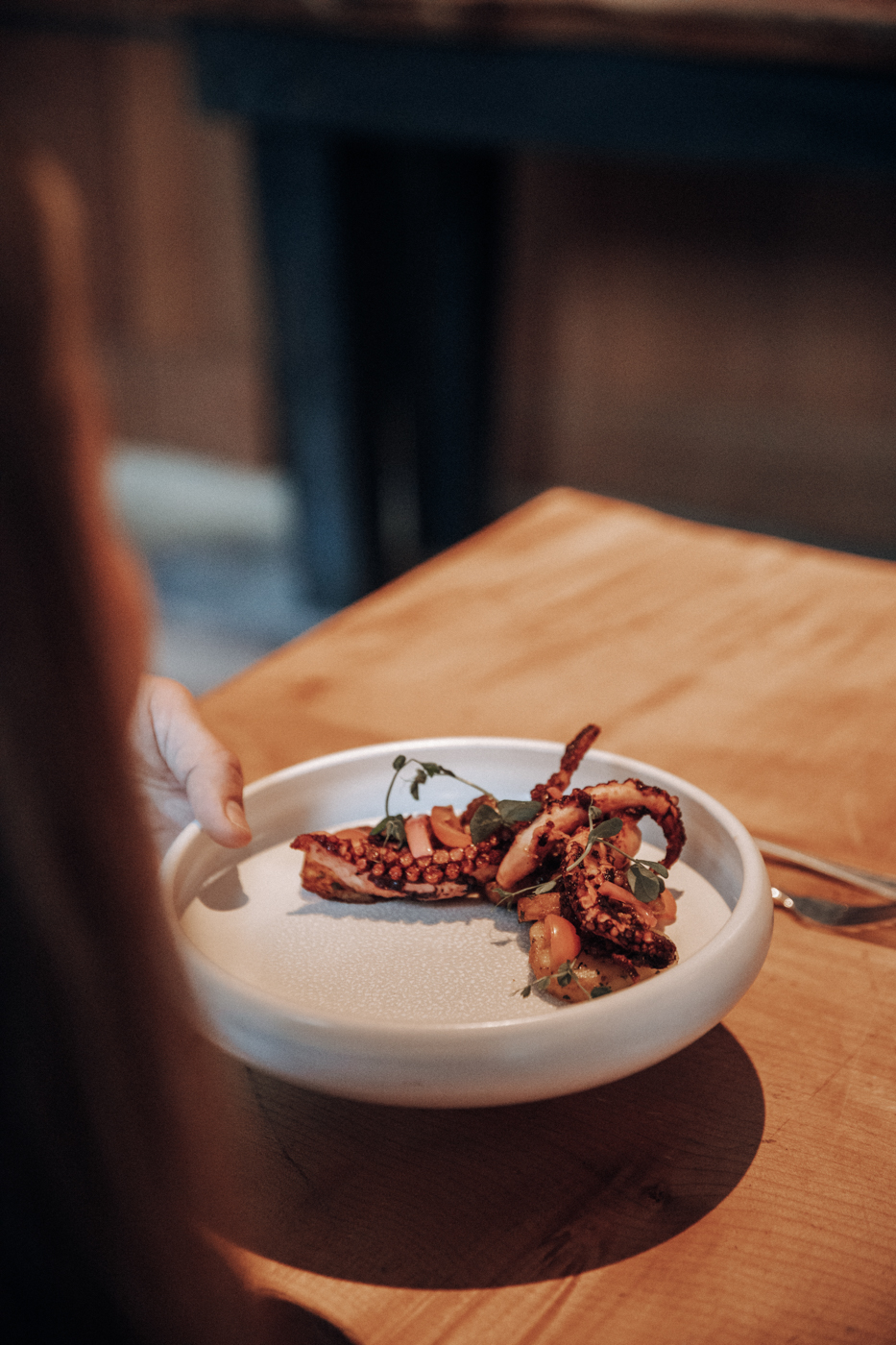 Kumar Das has fond recollections of the fragrant lobster curry his mother served on special occasions. He marinates lobster tail with a paste of ginger, garlic, turmeric, and chilies, then poaches it in a lobster broth, made flavourful with fresh coconut, tamarind, shallots, and garlic, and additional spices such as turmeric, coriander, and cumin. The lobster is pan-seared until crisp and plated with poached okra and reduced broth. Again, this dish features an interplay between sweet, sour, and spicy—with creaminess from the coconut. He says, "When you eat this dish, your mind should say you're eating a dish from Goa."
G.O.A. runs until January 8, 2023, in the ballroom of the Four Seasons Resort and Residences Whistler.
---
Read more about Vancouver Indian cuisine.