What mood would you like to set this Valentine's Day? Perhaps you'd like to pair a quiet evening indoors with a bottle that sparkles with romance. Maybe you'd like to pair a homemade meal with a bottle of velvety seduction, or declare everlasting love with a vintage that echoes time and dedication. Whatever your intent, here is a wine to help you send a message this year.
If courtship is your goal, Bottega should be on your romantic radar.
At age 19, young Italian musician and poet Sandro Bottega was left in charge of the family business Distilleria Bottega. His father Aldo Bottega, a master distiller, established the distilleria in Treviso in 1977 but passed away only six years later. As director, Sandro continued to grow the family distilleria but longed to make wine as well, and in 1992 he produced his first bottles.
He called these bubbly wines from Prosecco, Il Vino dei Poeti—the wine of the poet.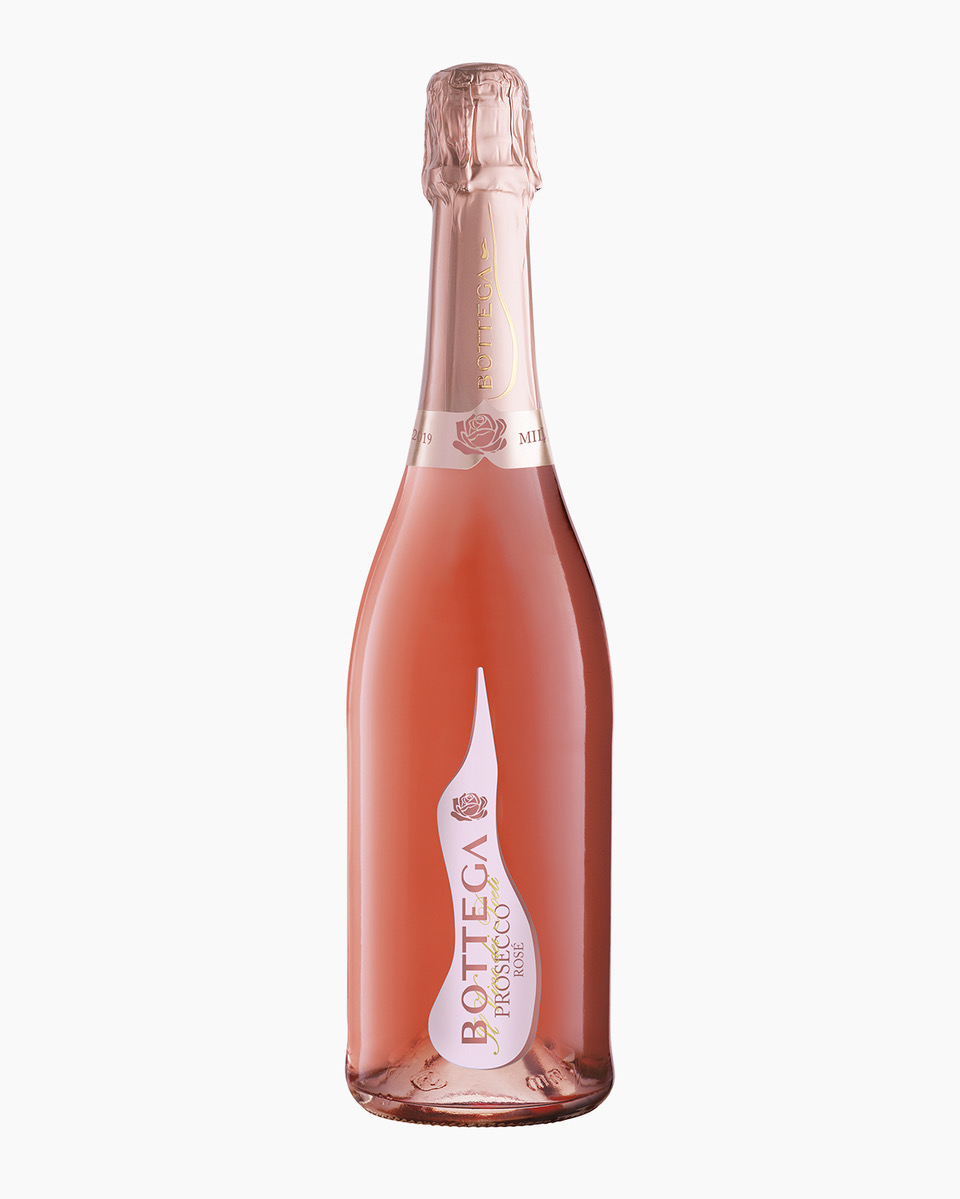 Of these wines, the Bottega Prosecco Rosé Spumante Brut, is the embodiment of romance. Made from glera, the indigenous grape of the Prosecco region and pinot nero (pinot noir), this frothy pearlescent pink is perfumed with white peach raspberry and rose scented talc; the palate is effervescent and citrusy with berry flavours at its heart.
Nothing says seduction like a supple and generous red, such as the limited edition Cachet No. 5 from Stag's Hollow Winery in Okanagan Falls. Established in 1995, Stag's Hollow has grown into one of the valley's most admired producers. As one of the estate's premium Renaissance series wines, Cachet blends merlot and small amounts of cabernet franc, cabernet sauvignon and viognier with syrah. Made only in superior years, the 2018 vintage produced 1300 bottles (each hand numbered) of purely sensuous vino. Notes of fruitcake slathered in raspberry jam, rose petals and carob lead to a succulent palate that is plush and mouth filling. Winemaker Keira LeFranc suggests decanting Cachet and pairing it with rich and sumptuous dishes.

A white wine that speaks to timeless love and devotion springs from the verdant, hilly region of Alsace along the Rhine River.  Mirroring its French and German culture, the allure of Alsace is thanks not only to charming medieval villages dotting its landscape and exalted cuisine, but its wine.
Domaine Zind-Humbrecht is a jewel in the region's crown–an amalgamation of two historical families and their vineyards (the Humbrecht family of Gueberschwihr and the Zind family of Wintzenheim). Today the domaine is run by winemaker Olivier Humbrecht (whose family has produced wine since the early 1600s) and his wife Margaret.

One site, Clos Häuserer, is a small vineyard planted exclusively to riesling; it means next to the houses and refers to the remains of a 6th century Roman settlement on its boundary. Being that Clos Häuserer is Margaret Humbecht's favourite wine, Olivier ensures it receives the utmost attention each vintage. It is an age-worthy white as timeless as its site, and Olivier's love for his partner. Worthy of eternal love, the 2017 imparts power and elegance. Preserved lemon, wet stone, candle wax, bread dough and peach stone aromas emerge on a palate equally creamy and taut, with a nearly endless finish.
Let's all raise a glass to love this Valentine's Day.
---
Read more Wine stories.