In 1951, in the final years of Clan Mackenzie's stewardship, a distiller at the Dalmore distillery near Alness in the Scottish Highlands thoughtfully laid down a single malt whisky in oloroso sherry casks. The distiller may have suspected that this particular whisky was destined for greatness. Casks that have held sherry, better than virgin oak or used bourbon barrels, impart a particularly gentle flavour to the liquor, allowing the whisky to age gracefully for a very long time.
The barrels survived a fire that struck the distillery in 1964 (only the latest disaster to strike Dalmore, which had also been nearly destroyed by an earlier fire and then later partially blown up by a naval mine), and continued to age as the Mackenzies merged with one of their customers, the Whyte & Mackay company. Sixty years after it was laid down, the whisky was finally bottled, halting the aging process caused by slow evaporation and oxidation in the cask, just as Whyte & Mackay was itself sold to a company owned by a Chinese-Filipino billionaire.
In October, a small bottle of the Dalmore 1951 was sold as the oldest in a collection of six of the distillery's aged whiskies at Sotheby's Hong Kong. The Dalmore Decades Collection No. 6 went for $8.75 million in Hong Kong dollars ($1.4 million Canadian).
The year 2021 has been a bumper for old whisky. Japan's venerable Suntory distillery rolled out its oldest ever expression, the Yamazaki 55, a whisky blended from three single-malts distilled in the 1960s. The Canadian whisky awards granted its top prize to a corn-based whisky⁠—not generally known for its aging potential⁠—that Canadian Club left in the barrel an unprecedented 43 years. Sotheyby's also auctioned off a staggeringly long-aged 80-year-old Glenlivet, distilled while the armies of Nazi Germany were advancing through Western Europe.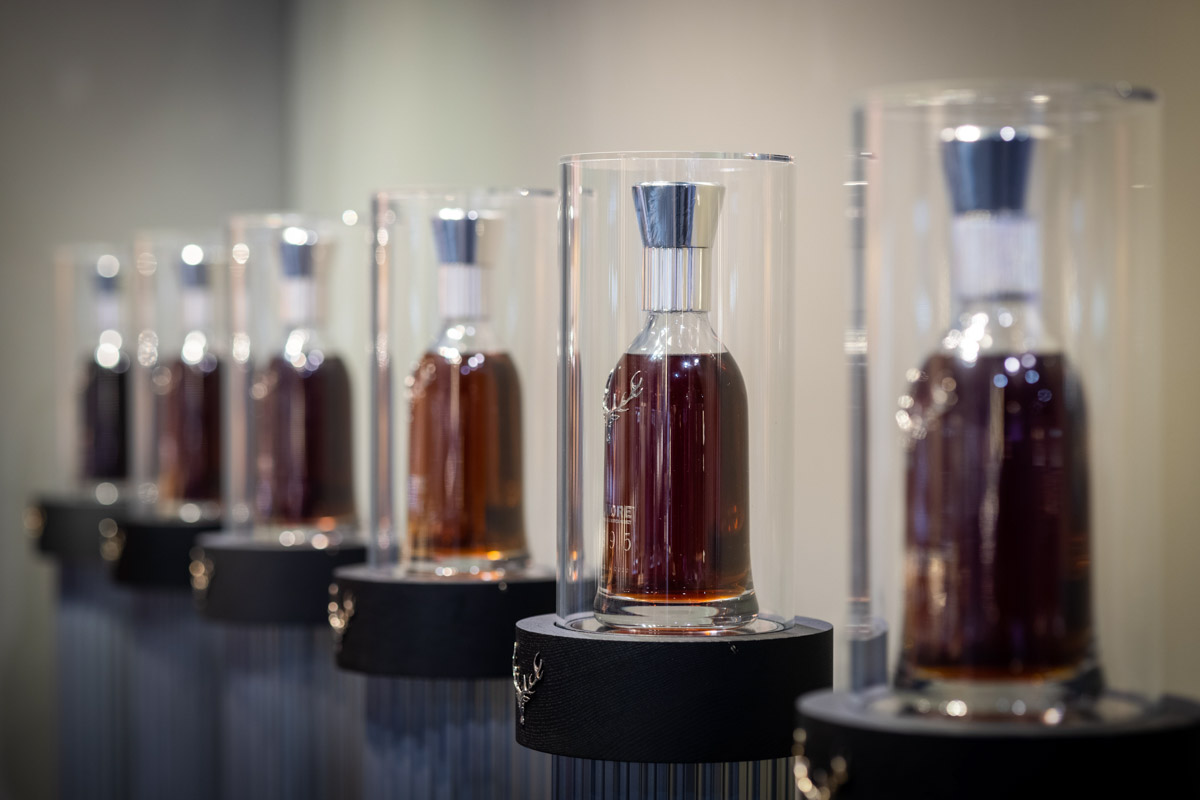 What is the draw of these very old whiskies? A few years in a barrel smooths and improves a raw distilled liquor, evaporating away harsh flavours and adding mellow notes from contact with air and wood. But are 20 years really better than 10? Are 80 years better than 20?
Not necessarily, says Davin de Kergommeaux, a whisky writer and author of Canadian Whisky: The Portable Expert. "They're not buying the best-tasting whisky," he says. "It's not so spectacular that you'd rather drink that than anything else. It's about being able to talk about it for decades afterwards. It's about having something that nobody else has had."
As a whisky enthusiast, though, Kergommeaux understands the allure of a liquid that has passed through decades or generations. He's tasted a 50-year-old Highland Park and a 70-year-old Glenlivet, and praises both, though he most enjoyed the younger of the two.
"It's the history, of course," he says. "If you're drinking an 80-year-old Glenlivet, there's probably nobody alive at the distillery who was there when that whisky was distilled. You're tasting liquid history."
Old whiskies also live a dual life as consumable goods and collector's items, says Louis-Jérôme Doise, single-malt specialist at Whyte & MacKay, the owners of Dalmore. "When it comes to older-aged expressions, you're getting into a world of collectability, exclusiveness. Some people want to buy it for their friends to share and enjoy, and others want to buy it as an investment. We hope people will buy them and enjoy them because that's what they're made for, but there's an element of both."
The irony of long-aged whisky is that, comparatively speaking, it's quite new. While whisky distilling in Scotland stretches back at least to the 15th century, long-aging of whisky didn't seriously kick off until the late-19th century. As the phylloxera epidemic devastated wine crops in France, northern Europeans imported more wines from the south, landing a supply of used Spanish sherry casks on Scottish distillers' doorsteps. The casks proved particularly good at aging the whisky for longer periods, just as interest in Scotch was beginning to boom.
Even so, for much of the 20th century, eight or 12 years was considered an ample age for Scotch; Dalmore itself contented itself with a 12-year-old expression. It wasn't until the late 20th century, when white spirits such as vodka and gin gained ground over whisky, that distilleries had to contend with a backlog of aging barrels. Marketing departments pushed older and older expressions, playing up the value of whiskies aged 15 years, 20 years, or even longer.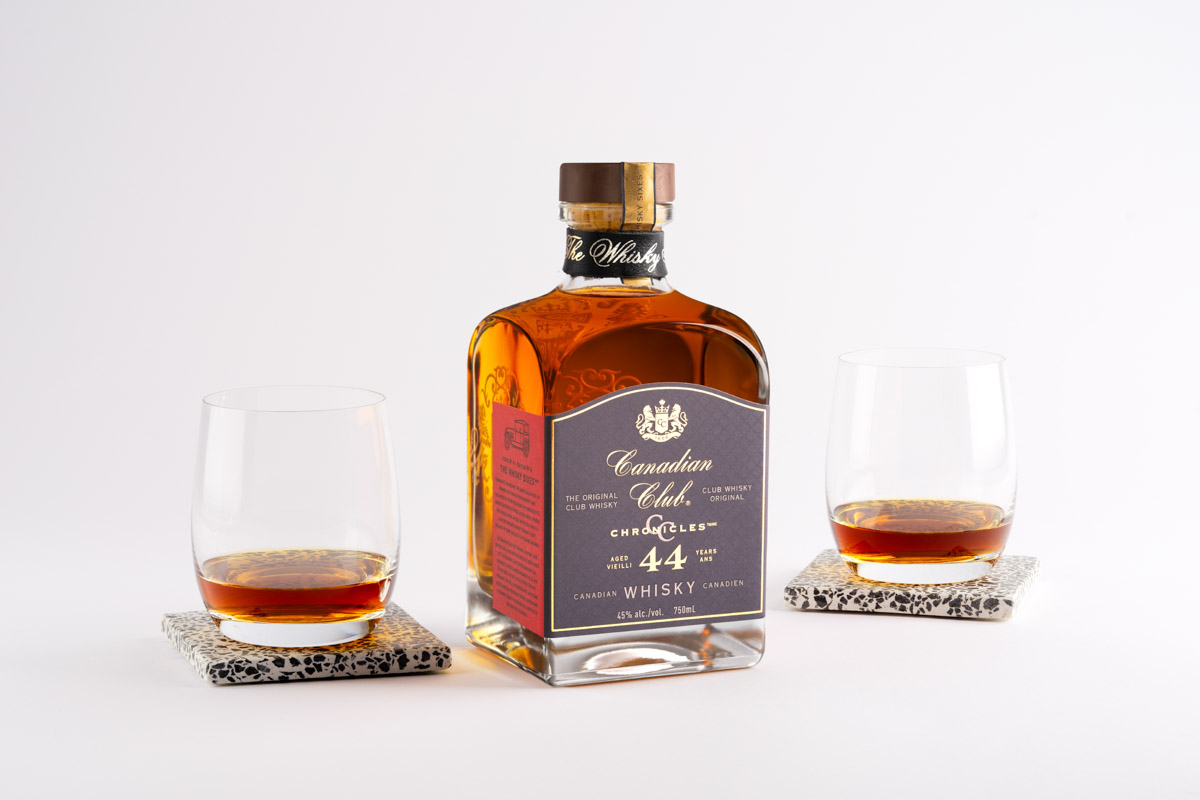 But while old whiskies are not necessarily good, those that do age well can be unique, once-in-a-lifetime experiences for a connoisseur, Kergommeaux says. "If you taste really old Scotch, you'll get this note that is a little like nail polish remover⁠—which sounds like such a negative thing⁠—but it's really a beautiful, sweet, flowery note," he explains. "You get these high esters, these really singing floral notes. And you get very clean woody notes. I don't think you would taste those in the younger expressions."
For whiskies to age well, they require both good luck and careful tending. Too much oxidation in the barrel can cause off-flavours, so as the liquid slowly evaporates over the course of years, distillers have to "regauge," filling empty space with liquid from other barrels. The right whisky has to be selected for aging potential and placed in the right barrels.
Even then, each whisky has its own trajectory of flavour and aroma. It's difficult to tell when distilling a whisky if it will age well or for how long. Tiny differences in temperature, humidity, and the quality of wood can create enormous disparities between barrels over time. "It's like picking fruit at the right time," says Gregg Glass, a master blender at Whyte & Mackay. "Too early, and it's a little too green and underripe. Too late, it's overripe and the charm is lost. Pick it at the right time for the specific variety, and you end up with the best, most nuanced expression of that fruit."
The award-winning 43-year-old Canadian Club came to be by some combination of good fortune and good planning. In 1977, the distillery's master blender Jack Farrell stored a corn distillate in white American oak barrels still wet from a batch of rye whisky. Shortly after, he died without leaving further instructions. Something about the well-used wet barrels, however, prevented the whisky from becoming overly oaked as it rested unused. The result was a rare Canadian whisky that impressed judges even after four decades in the barrel.
As the tradition of long-aging whisky itself gets older, there will be more opportunities to push the boundaries of what liquor, wood, and time can achieve. At Dalmore, distillers are already looking far into the future as they store away barrels of newly distilled Scotch. Part of the mystery is that it's impossible to say which ones will last.
"There are casks we have that were distilled 10 years ago that we'll never see bottled," says Doise says. "That's part of the romance of working with whisky and nature and casks. You never know what might come of it."
---
This story was originally published on December 4, 2021. Read more whisky stories.