UBC's Food, Nutrition and Health Building isn't distinguished in appearance. As with many of the campus' brutalist-inspired mid-century buildings, swathes of concrete are broken up only by sickly, greenish, wall-wide panes of glass. The interior evokes a suburban high school: sepia-toned oranges and yellows, dust-laden trophy cases, and more concrete. The home of the UBC Wine Research Centre is a world away from the charm of Burgundy, Piedmont, or even the Okanagan. But for those willing to seek it out, or badger kindly academics into a tour, there is beauty here in the form of the UBC Wine Library, a collection of bottles unrivalled in Vancouver.
Established in 2002 by the former Director of UBC's Wine Research Centre, Dr. Hennie van Vuuren, the UBC Wine Library was built to store, for research and entertainment, bottles of international and British Columbian wine, as well as industry collaboration wines crafted expressly for the program's research purposes.
A wine library is more volatile than its bookish counterpart. As I enter the cellar, guided by the program's Associate Director Dr. Simone Castellarin, I see that one of the research-focused bottles has exploded into a mess of glass and wine on the floor, and the corks of many others are beginning to creep their heads out from their bottlenecks. "What happened here? I was just here yesterday," Castellarin says.
The tamer part of the collection is impressive not only in size, but also quality. Many of the wines come from what Dr. Castellarin calls "The Big Guys," acclaimed regions such as Bordeaux, Burgundy, Napa and Barolo, and esteemed wineries such as Chateau Petrus, Domaine de la Romanee-Conti, Mondavi, and Pio Cesare. There are some truly incredible bottles in the UBC Wine Library, wines that might fetch tens of thousands of dollars at auction, but whose historical, cultural, and culinary value is priceless.
Opening the 1945 Chateau Latour, for example, worth upwards of $5,000 if it were stored correctly, would be a jaw-dropping experience for any wine aficionado, not only for its flavour but its cultural significance. "Of course, I am excited by wines that come from top producers," Dr. Castellarin says, "but I am more interested in wines that are old, and those that come from important years, historically⁠—you know, for humanity, not just for the vintage being a top one."
A product of the first vintage after the Nazi retreat from France, made from grapes harvested in the same month that World War II ended, the 1945 Chateau Latour is a historic document as valuable as any in the libraries of the university. In fact, the library, currently in the process of reorganization, is employing a wine-impassioned librarian to make the library more accessible to the UBC community, says Castellarin.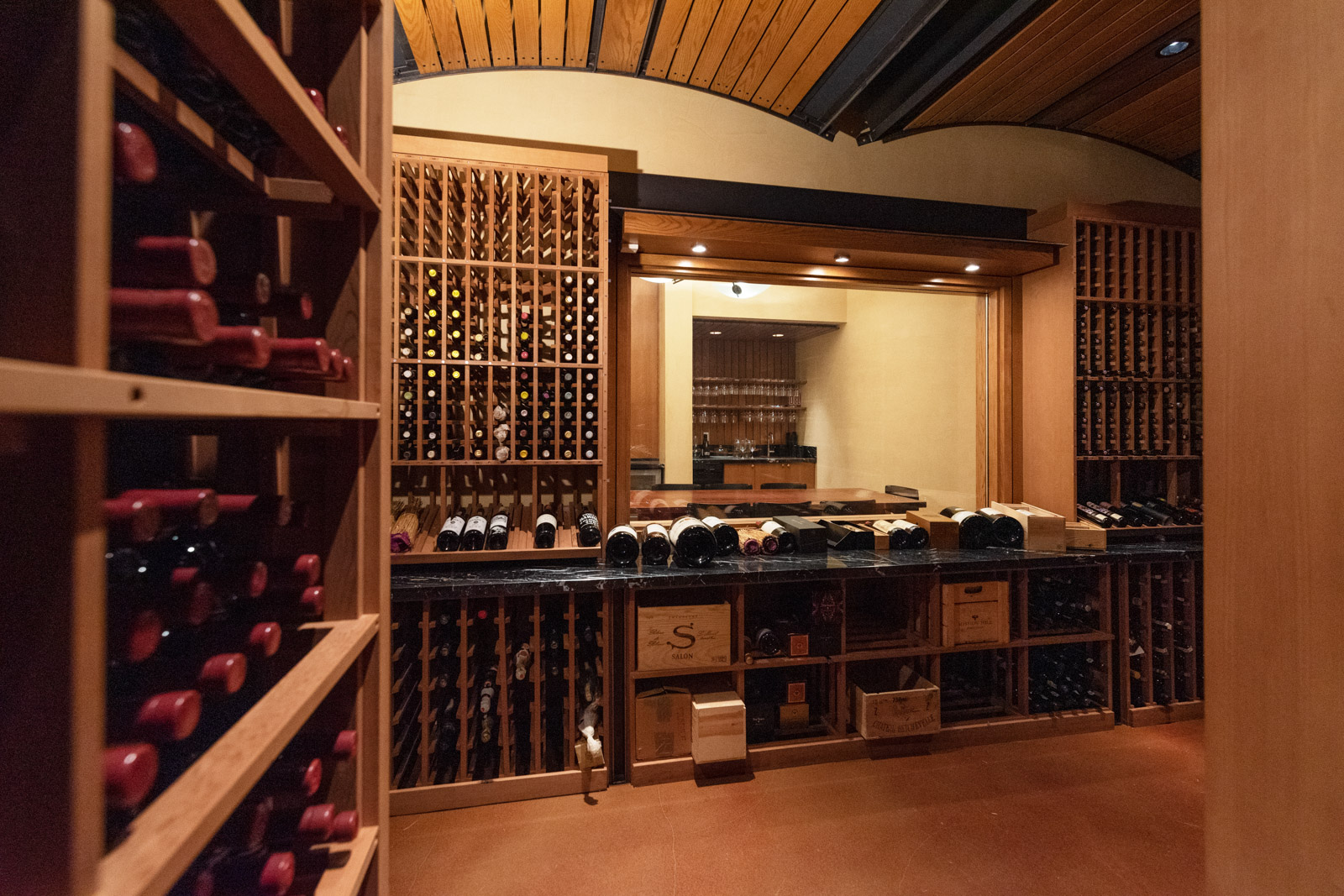 Aside from the main storage space, the Wine Library incorporates a large faux-ornate antechamber for entertaining and drinking with visiting scholars, politicians and, of course, winemakers. Along one wall a large window bathes visitors in the glow of the cellar itself, while along the other a bar houses serving materials for entertaining. Opening one of the bar's cabinet doors littered with signatures and notes from esteemed guests, Dr. Castellarin reflects that "this room has been used by presidents to entertain some of the most important visitors to UBC."
Dr. van Vuuren notes that in his time he enjoyed bottles of wine here with many "leading scientists from around the world, including four Nobel laureates." As I examine the signatures on the inside of the otherwise innocuous cabinet door, I try to keep an eye out for famous ones, but it's impossible to make out whose penmanship is whose. I try to remember the names of the Nobel laureates that Dr. van Vuuren mentioned in our correspondence, and I realize that he never named a single one. I figure that I would forget a few names myself, had I the opportunity to entertain down here; and then I think that maybe it's time for a cram-session.
---
Photos courtesy of the UBC Wine Research Centre. Read more Wine stories.