Even in the midst of a pandemic, Vancouverites are lining up for ramen. While searching for the best ramen in the city, I found restaurant seats filled, delivery people popping in and out, and diners waiting patiently outside on staggered sidewalk markers for their own bowl of warm, savoury ramen.
We're not talking about the instant noodles you can serve in minutes. Preparing restaurant-quality ramen starts with a broth made by boiling bones for hours. The noodles are made fresh in-house, and the marinated toppings such as braised pork and boiled egg are timed to perfection.
And remember—it is considered polite to slurp your noodles. As we head into autumn, a bowl of ramen might be just the thing to warm your spirits.
Marutama Ra-men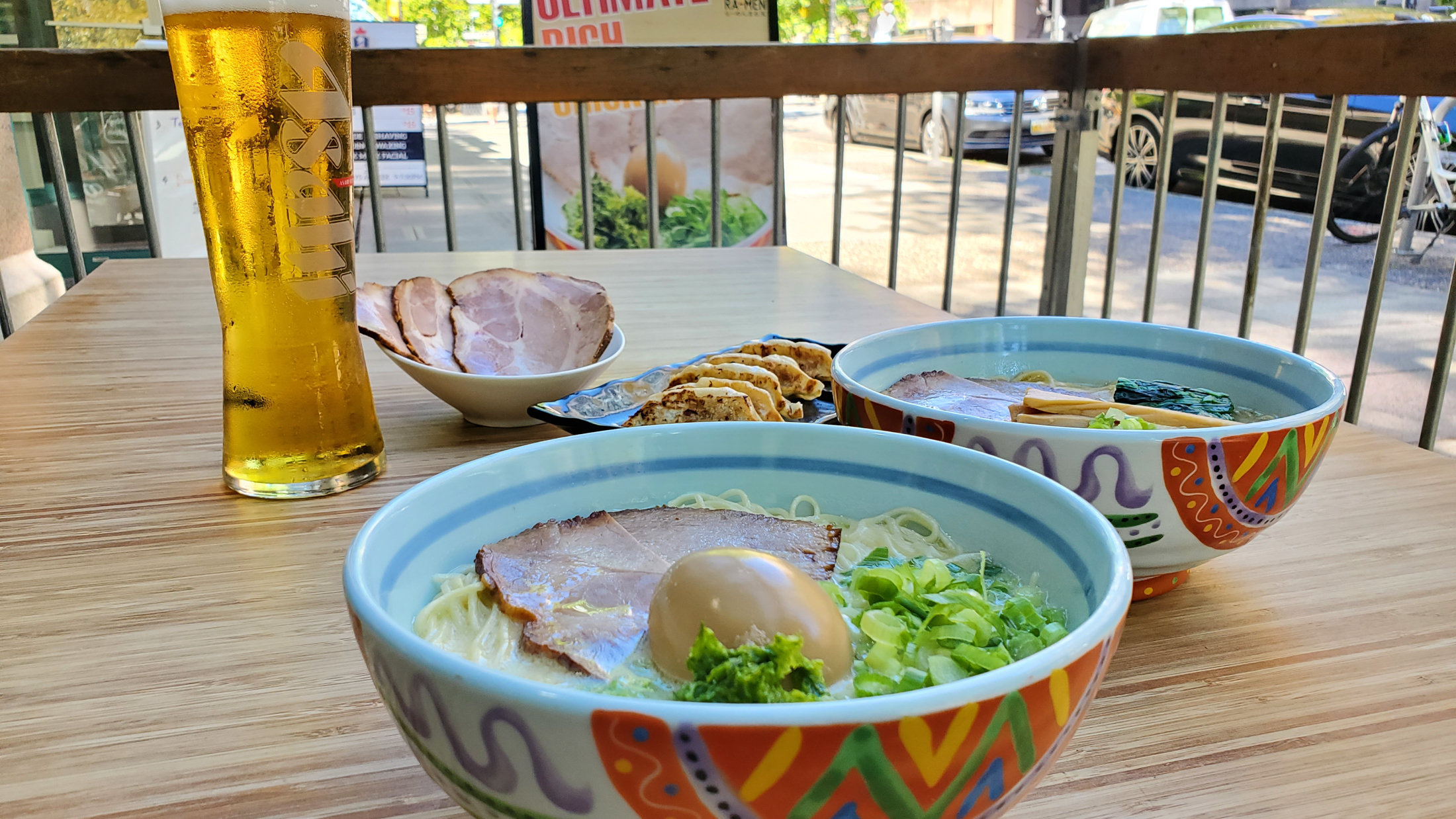 If you're looking for ramen that is creamy and refreshing, head to Marutama Ra-men, which has four locations in Metro Vancouver. The signature broth, toripai tan, tastes milky, smooth, and fresh thanks to a soup base of long-simmered chicken bones instead of pork. To complement this lighter flavour, aosa (sea lettuce) replaces dried seaweed. The aosa soaks up the broth, adding just enough umami and a soft, chewy texture that pairs well with the thin house-made noodles. Don't miss out on the ajitama, soft-boiled egg marinated just long enough in soy sauce and pork stock to absorb the flavours without becoming salty. The pork chashu is delightfully soft, with a tender savoury flavour that bursts out in contrast to the lighter broth and smoky, savoury side dishes such as pork gyoza and yaki chashu (grilled pork belly). While the dish comes with condiments such as chili powder, sesame seeds, and fried garlic, it is recommended that you try the broth as it arrives before adding any toppings. If you like your broth spicy, definitely ask for the house-made chili paste, which adds heat but doesn't overwhelm the taste of the soup. Or try the aka ramen, spicy ramen with a nutty broth thanks to seven kinds of ground nuts.
Delivery via marutama.ca for takeout, or Uber Eats and Fantuan for delivery (varies by location).
Ramen Danbo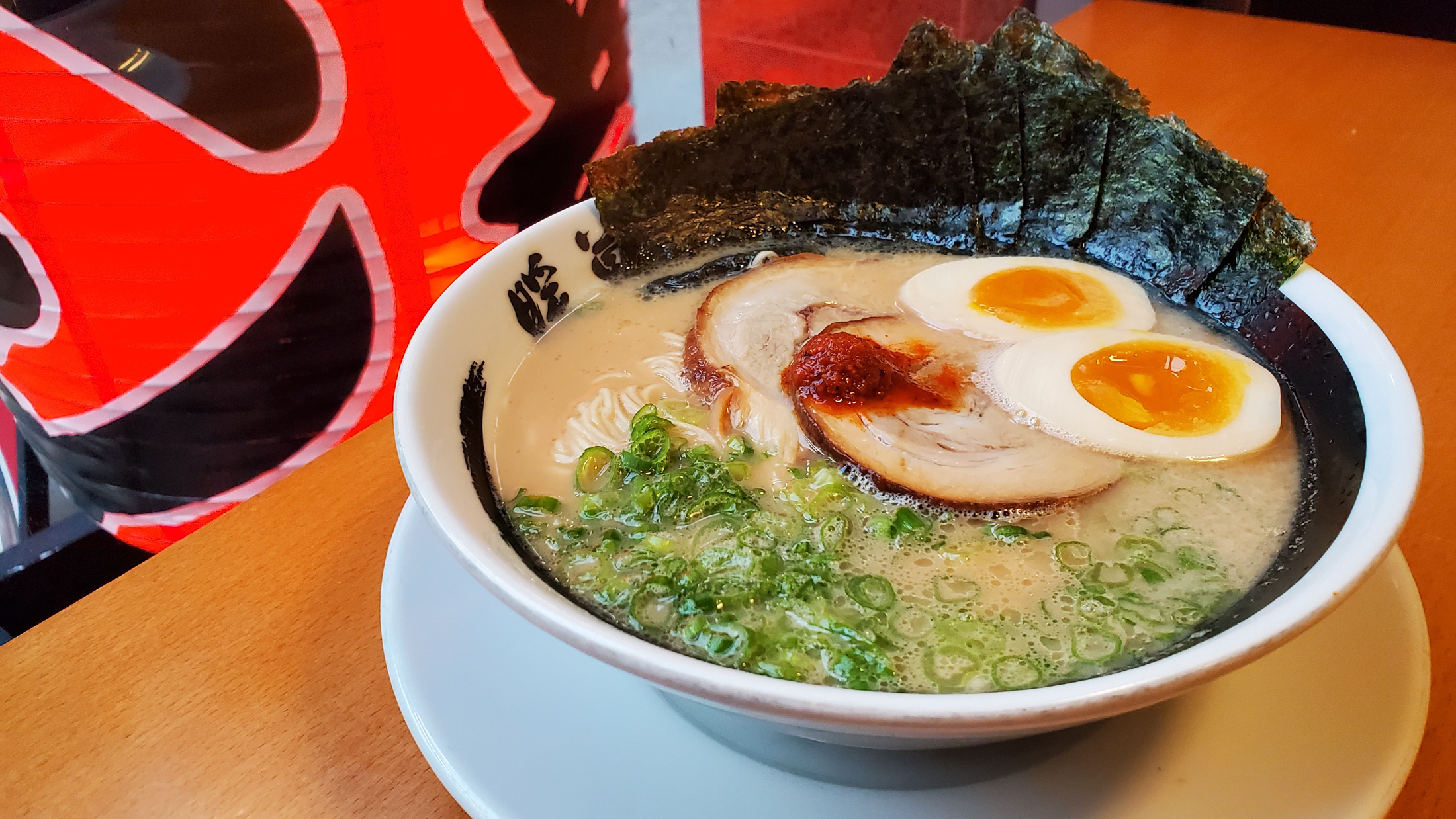 Ramen Danbo, with two Vancouver locations in Kitsilano and on Robson Street, serves bowls of tonkotsu ramen. Originating from Fukuoka in southern Japan, this ramen has a base of creamy pork-bone broth boiled for hours in specially treated water. The resulting soup is packed with rich, smoky umami flavour that clings to the noodles—be sure to dip them back into the broth right before you slurp to maximize flavour. The ajitama, seasoned soft-boiled egg, is the must-have of the optional toppings. The savoury egg is boiled just long enough for the orange yolk to be slightly firm but still soft enough to be stirred into your broth . And the pork chashu is so soft and tender it falls apart on your chopsticks. You're allowed to customize how thick and rich your noodles and broth are, but if you're new to ramen, stick to the perfectly curated "standard" options.
Delivery via DoorDash or Uber Eats (from the Robson location).
Taishoken Ramen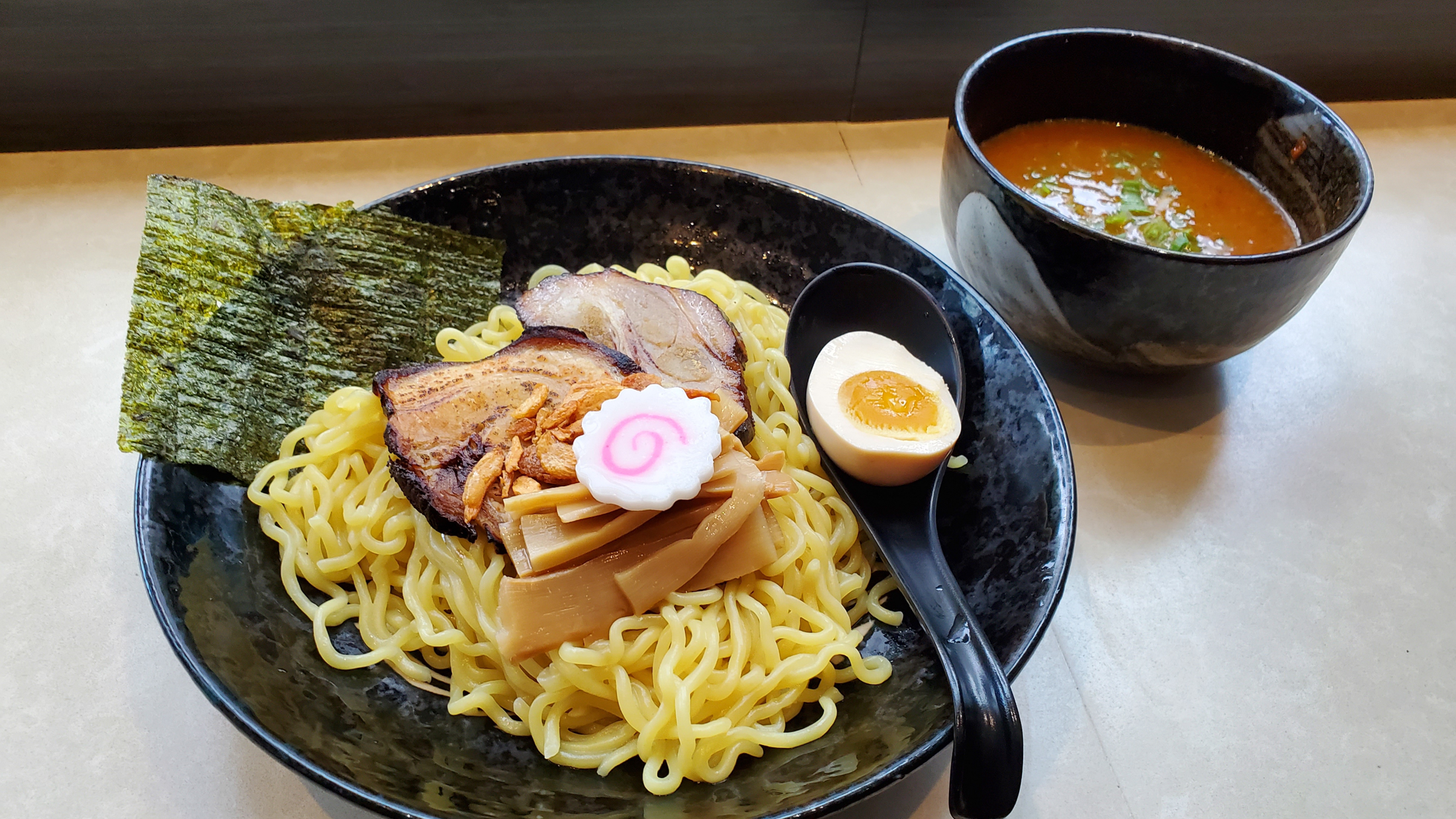 Located on the corner of Pender and Abbott streets, Taishoken Ramen is known for tsukemen-style ramen, with the noodles and broth arriving in separate bowls. The broth is reduced, resulting in a thicker, full-bodied broth. The noodles are thick, chewy, and meant to be dipped into the broth just long enough to be coated before that satisfying slurp. Because the broth is quite concentrated, soaking is not recommended as the richness may overwhelm the flavour of the noodles—and your taste buds. Topping the noodles are a soft-boiled egg, bamboo shoots, and braised pork chashu. Lightly charred at the edges, the pork chashu slices are tender on the inside and slightly crunchy on the outside. If you like your meat lean, you can also order pork shoulder chashu instead of the more traditional pork belly.
Delivery via SkipTheDishes or Uber Eats.
Ramen Gojiro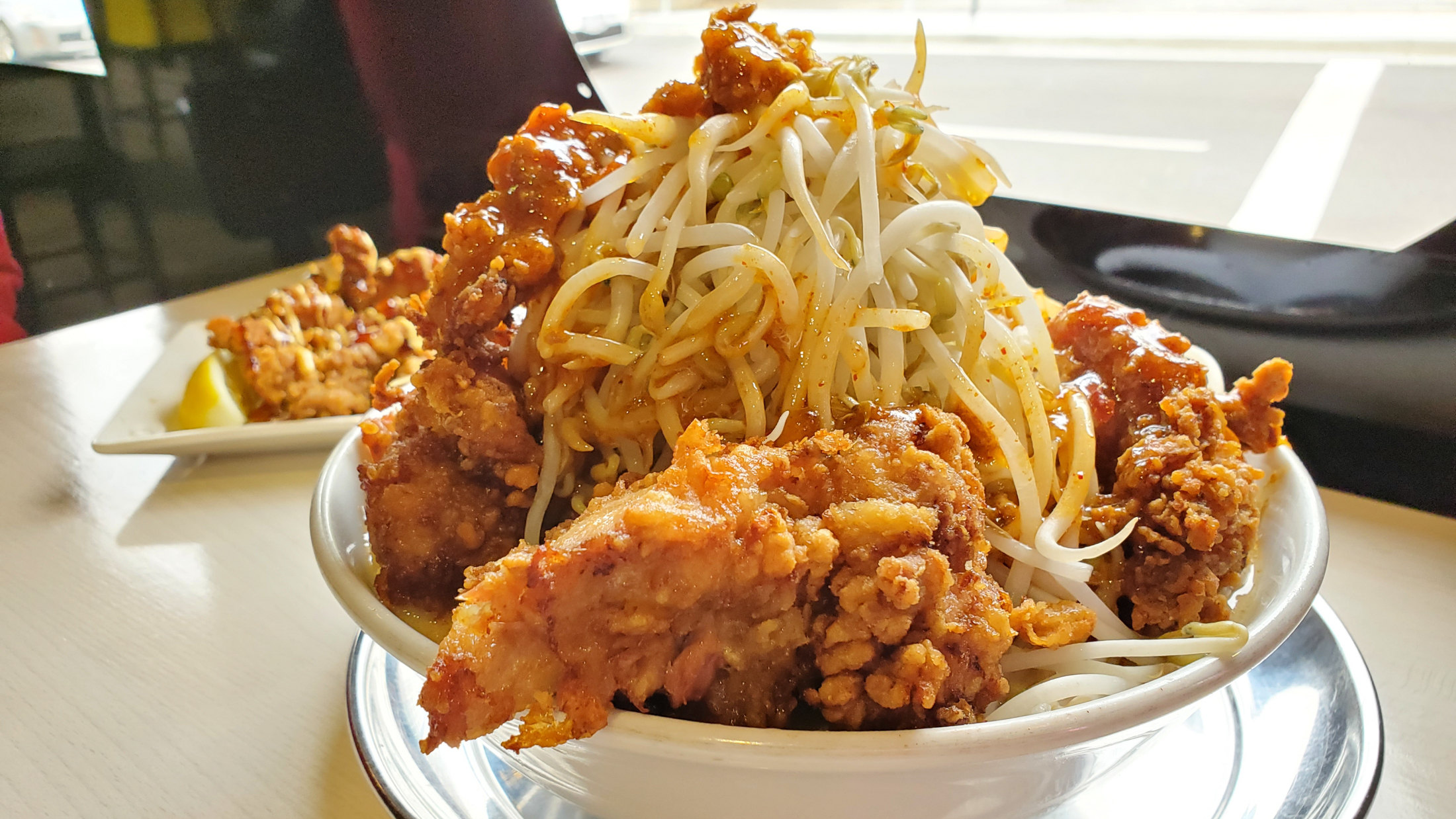 With a name that evokes the fictional behemoth Godzilla, it is no surprise that the food at Gojiro comes in massive portions. Located at the corner of Dunsmuir and Richards, Gojiro serves ramen with thick noodles in a fusion broth of chicken and pork, topped by a heap of bean sprouts. If you're a fan of boneless Japanese fried chicken, karaage, you can top your noodles with it instead of pork chashu. The bakamori option comes with more of everything—and they really mean it. If you're not sure you can handle the spicy ramen, the spicy bakamori has more than enough bean sprouts to help cool things down. And if you really like your fried chicken, you can order a plate of karaage to either enjoy on its own or add to your ramen—if you still have space, that is.
Delivery via DoorDash, SkipTheDishes, or Uber Eats.
---
Read more about great local Food and Drink.