Crispy. Tender. Packed with flavour. Good fried chicken is a wonderful thing. Luckily, there are plenty of excellent renditions to be found around Metro Vancouver. In honour of National Fried Chicken Day (July 6), we loosened our belts and ate our way across town to bring you the best of the best.
Cocoru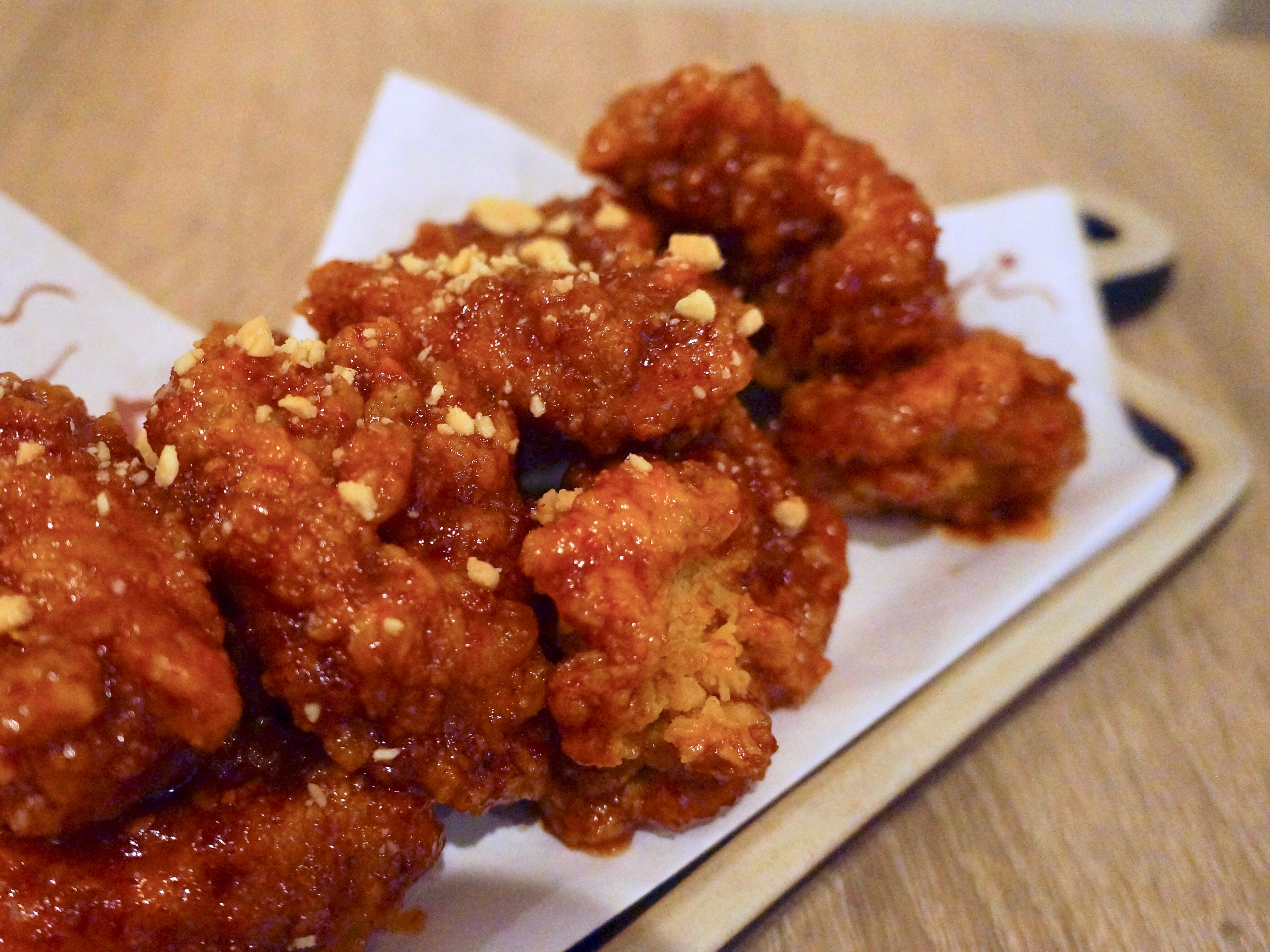 In South Korea, chimaek⁠—or chicken and beer⁠—is a way of life. For a taste of authentic KFC closer to home, visit Cocoru in Richmond. There's a selection of bone-in and boneless chicken served in a variety of crispy and glazed styles. Regulars of this Marvel-decorated spot recommend the boneless yangnyeom. Not only is it a cinch to eat, the combination of sweet, sour, and spicy is hard to find anywhere else. For heat freaks, the buldak "fire chicken" offers a worthy challenge. Pan-fried and combined with Korean chewy rice cakes, this specialty dish is topped off with melted mozzarella for extra gooey goodness. www.facebook.com/cocoru01/
Fable Diner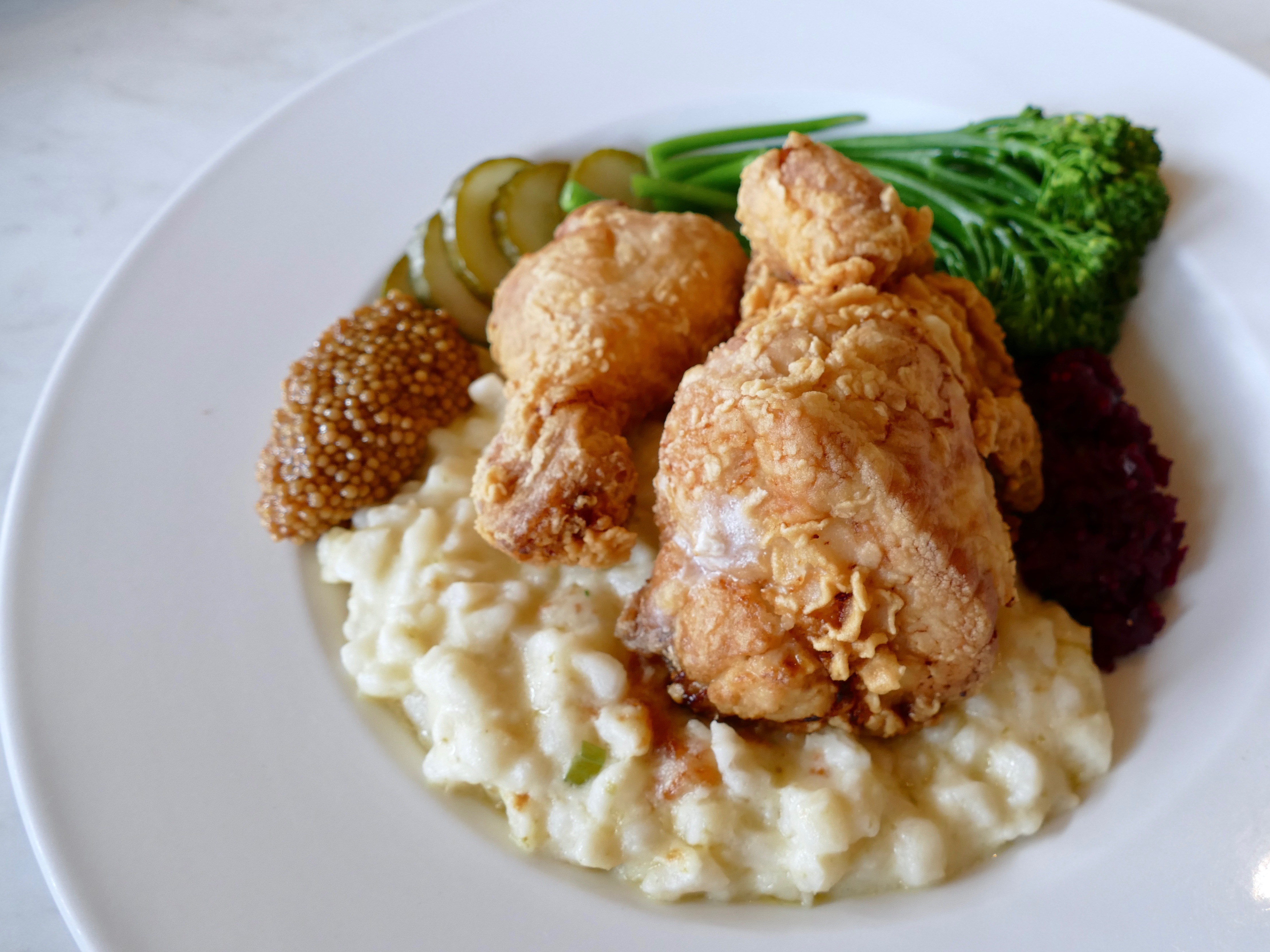 At the intersection of Main Street and East Broadway, the historic Lee Building is home to Fable Diner. While Metro Vancouver has its share of classic Southern-style fried chicken dishes, Fable's version, served atop hominy grits, is simple but done well. Coated with just enough batter to create a slightly crispy outer layer, the breast remains delectably moist on the inside for an overall experience that tastes healthier than it probably should. House-pickled beets, sour pickles, and tangy mustard add flavour bombs with every bite. Elvis it up with a peanut butter–chocolate milkshake on the side. fablediner.com
Downlow Chicken Shack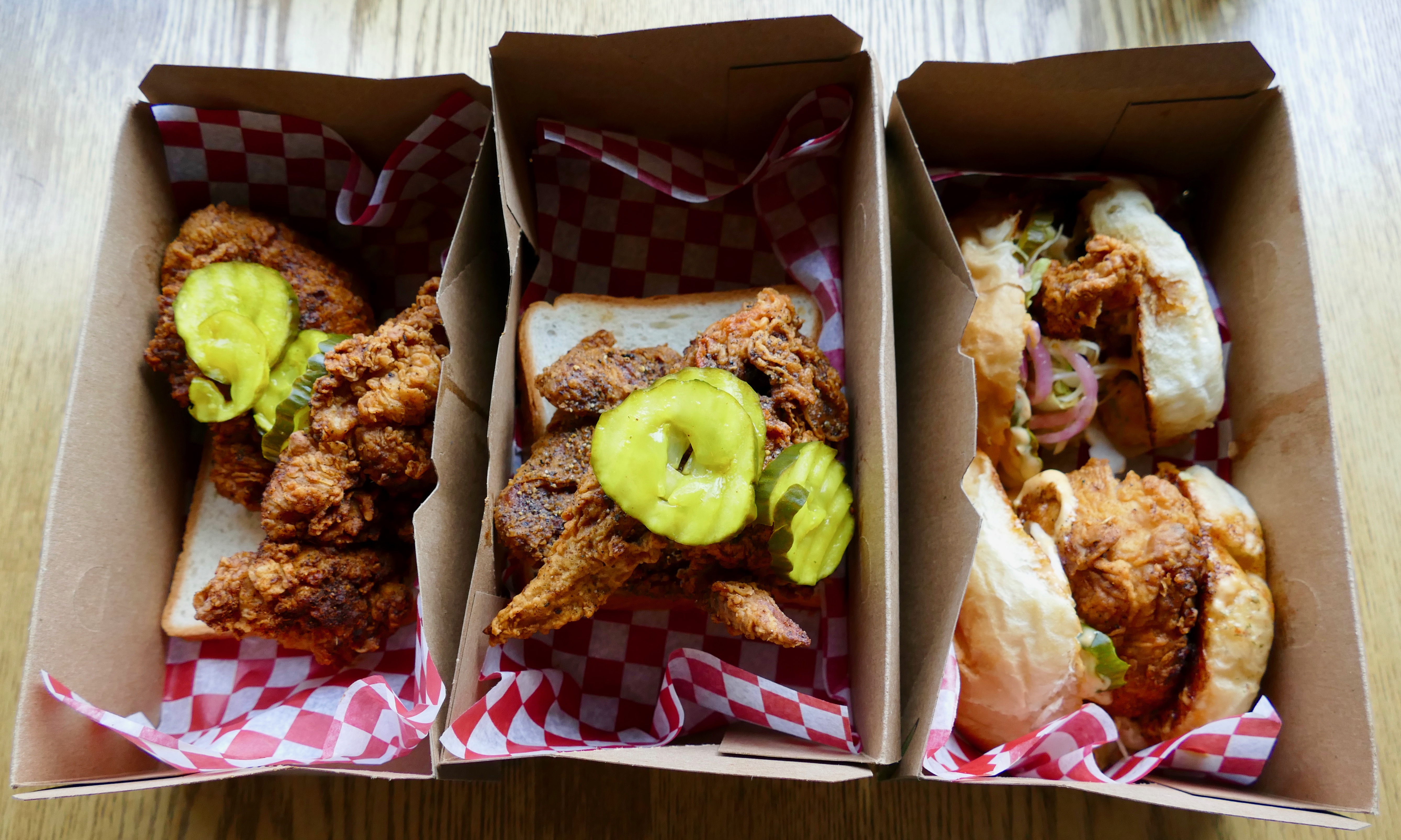 Locals know that for pumping hip-hop tunes and handcrafted chicken sandwiches, the DownLow Chicken Shack on Commercial Drive is the place to be. Here, co-owners Lindsey Mann and Doug Stephen and his team proudly use natural, free-run, GMO– and hormone-free chickens from Two Rivers Specialty Meats. Brined for a day and marinated in buttermilk, the birds are dredged in flour and DownLow's special in-house blend of spices before frying. For the perfect afternoon pick-me-up, the Original boasts a massive Nashville-spiced chicken breast coated with DL sauce, sweet-and-sour slaw, and pickles, all stuffed inside a soft, light bun. Get the napkins ready—this is going to get messy. dlchickenshack.ca
---
Stay up-to-date on Vancouver's dining scene here.