I still remember the first time I visited Cheesecake Etc. in South Granville: the cozy establishment was dimly lit and bustling with customers, jazz music playing softly in the background. Back then, I was an elementary-school kid who didn't like food very much. But I was unexpectedly drawn to this dessert establishment—and have been ever since my first bite into its light, smooth cheesecake more than 15 years ago.
Today, whenever someone asks me which Vancouver restaurant is my favourite, my answer never wavers: Cheesecake Etc. Even though it's more of a specialty dessert and coffee destination, I stand firm in my recommendation. There are many reasons it's still my go-to spot in this city, but the main one is its namesake product.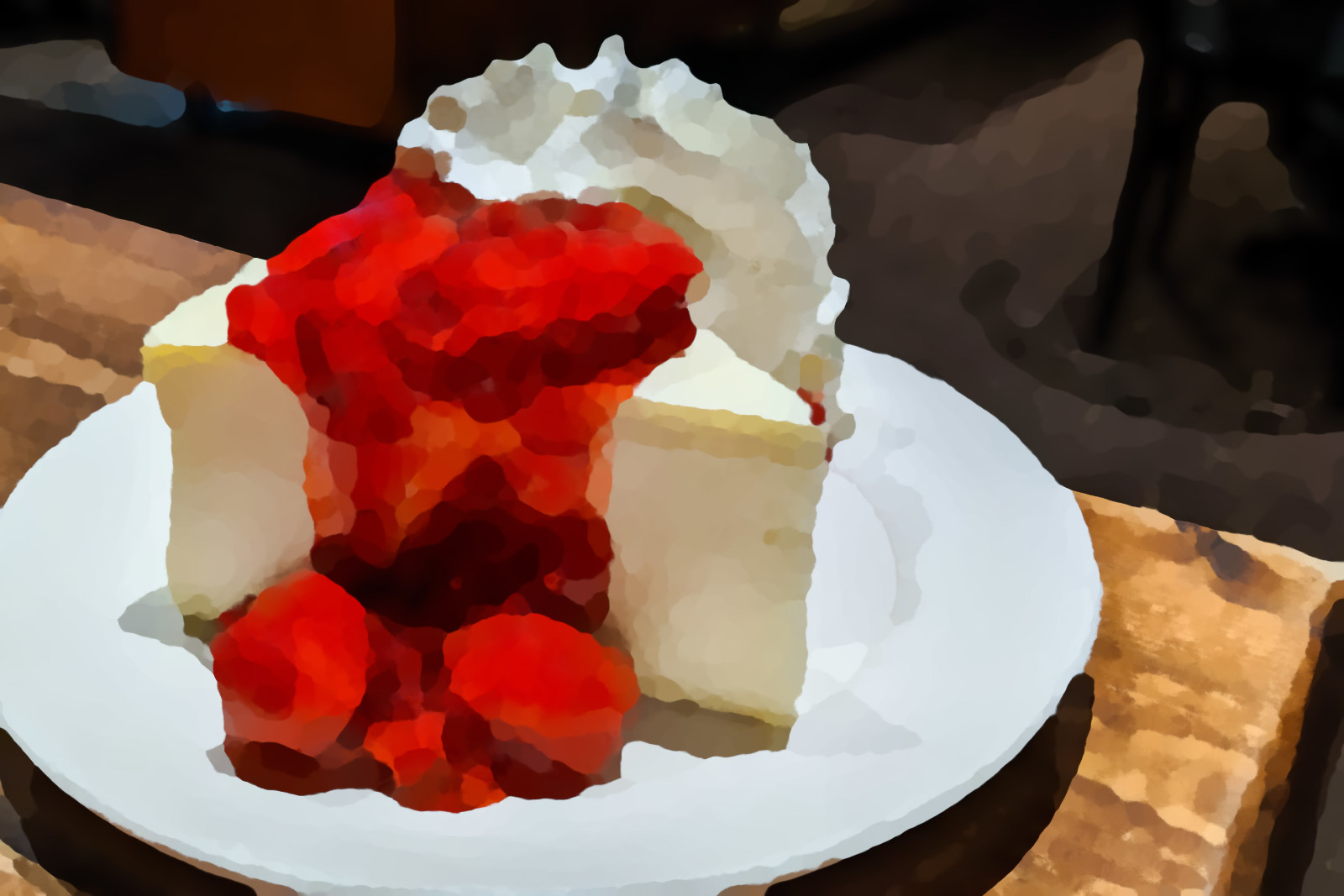 Served with a generous dollop of fresh whipped cream, the cheesecakes here have no crust and are much less dense than traditional New York–style cheesecakes. There are three flavours on the menu: original, chocolate, and matcha. The selection may seem limited at first glance, but the choices widen when you look at the available toppings, from mocha to caramel sauce, peanut butter cream, blueberries, raspberries, toasted pecans, and even a rotating nightly gourmet topping.
My default choice is the original cheesecake with strawberries and whipped cream, but any option is delicious. Don't be surprised if, like me, you fall in love with its light and creamy texture with just the right amount of sweetness, which has remained consistent all these years.
But what makes Cheesecake Etc. unique is its jazz culture. The restaurant's late founders, Mike and Edith Sims, were jazz musicians who travelled the world throughout the 1960s and 1970s, first to entertain the troops with the USO and later touring North America's jazz clubs on their own. When they moved to Vancouver in the late 1970s, the husband-and-wife duo sought to recreate the kind of atmosphere they had revelled in while playing abroad.
And that's exactly what they did—even as they eliminated a few less-favourable aspects of traditional music lounges. "One of the things that my parents didn't really like about the old days was the liquor and the smokiness of all those old venues that they used to play at," explains Daniel Sims, Mike and Edith's son and the current owner of Cheesecake Etc.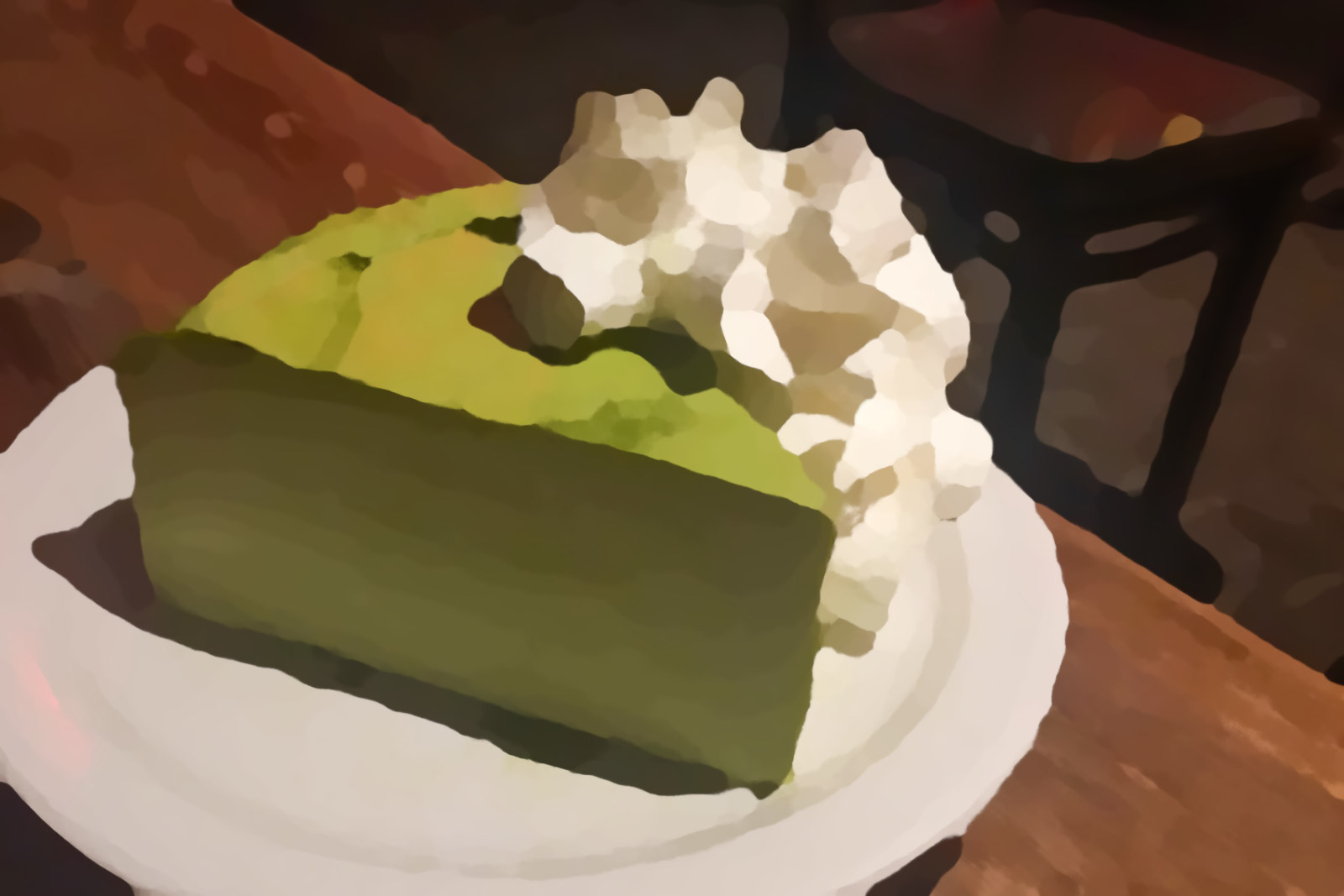 Instead of a bar that served tipples, they needed to figure out something else to offer customers. They decided on cheesecake. "It has always been sort of my dad's favourite recipe," Sims says.
Although food-loving relatives introduced me to this sweet spot at an early age, many Vancouverites don't even know it exists. I'm always shocked when people tell me they've never heard of my favourite café in Vancouver, even though it's been open on Granville Street since June 5, 1979.
Sims says part of that hidden-gem aura is cultivated.
"My dad strongly believed in the mystery. He once told me he was 'in search of the elusive good time,' and this was how he and my mom travelled," Sims notes. "They travelled without a guidebook, and they loved to just go for it. Even if you got lost a little bit, all the places that you discovered on your own was worthwhile."
Cheesecake Etc. is so discreet it didn't even have signage for many years. At one point, Sims says, the venue had a sign installed, but after a storm blew it off, the family decided not to replace it until last year. In the interim, many customers simply stumbled upon the storefront, which—according to Sims—made their discovery that much more meaningful.
In the past year, with COVID restrictions limiting capacity, I haven't frequented my go-to place for dine-in visits as often, though I've noticed there's still a lineup outside of younger Cheesecake connoisseurs craving their late-night sweets. But I was excited to discover a delivery option when I browsed my food apps last spring, and surprised to find Cheesecake Etc. listed on Fantuan, a Chinese food-delivery app that caters mostly to an Asian clientele in Metro Vancouver. Now I can enjoy my favourite treats from the comfort and safety of my own home without compromising on quality or presentation.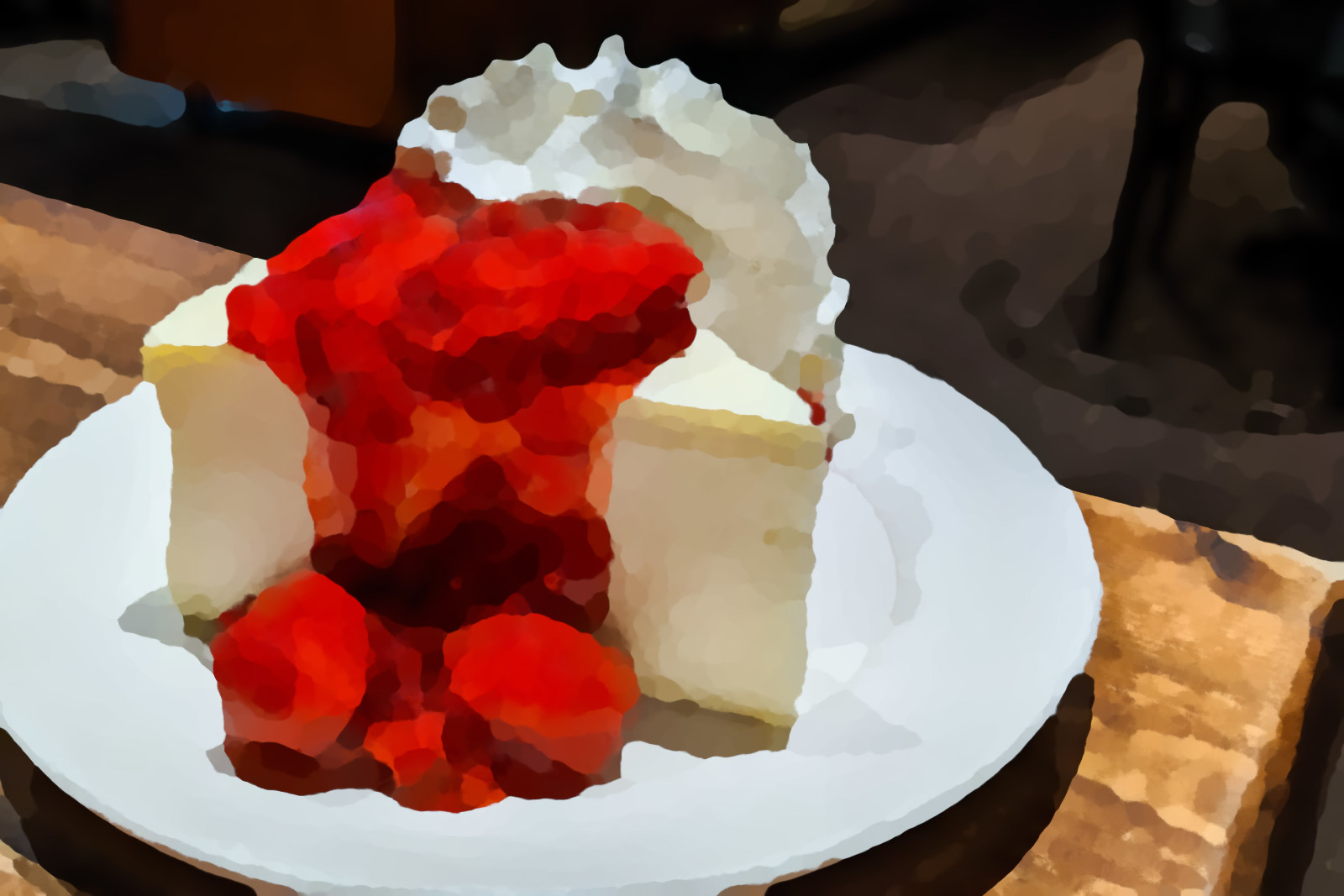 Sims says dine-in and takeout orders have been on par, but he is looking forward to restrictions easing. "It feels like we're not quite ourselves until we can reopen completely," he says, adding live music isn't currently available at the establishment. "We haven't really been able to give people the experience that we want to. That's just the way it is."
I slide in a question about the secret ingredients that make Cheesecake Etc.'s recipe so beloved but I don't receive a direct answer—for good reason. A smart business will never share its bread and butter. However, Sims thinks part of the reason his family's legacy has thrived for so many decades is because of their overall approach: the combination of menu offerings, jazz culture, and a laissez-faire attitude in a usually relentless industry.
For me, many things have changed over the years—but it's nice to have something constant to rely on, even one as simple as a slice of cheesecake (with fresh whipped cream and strawberries). It brings me joy during sadness, and comfort during chaos.
I'm moving to Singapore next month, and this local dessert shop is undeniably what I will yearn for when I miss home.
---
Read more Food and Drink stories.