VIFF continues to expand its live events and masterclasses, offering different points of access to the art of movie making. Here are five reasons to check the full program out.
Song Exploder Live with Chuck D
The legend that is Public Enemy's frontman visits Vancouver to record a live episode for the hit podcast Song Exploder. Thirty years after Rosie Perez danced all our socks off for Spike Lee's opening credit sequence for Do The Right Thing, Chuck D deconstructs "Fight the Power"—the song that crystallized the anger and frustration of a generation.
Creator Talk: Costume Designer Arianne Phillips
With her most recent work currently on screen in Quentin Tarantino's Once Upon A Time In… Hollywood, Arianne Phillips is an Oscar-nominated costume designer with credits that include Walk The Line, A Single Man, and 3:10 To Yuma. Learn more about the process of adding character through clothes, the collaboration required to embody a director's vision, and the different challenges presented by period pieces and contemporary dramas.
September 28, 2019 at 6:30 p.m.
Michael Moore: A 30th Anniversary Screening of Roger & Me
He may now be synonymous with a certain anti-establishment, in your face documentary filmmaking method, but thirty years ago, Michael Moore was a revelation. Roger & Me saw Moore (in what was to become his signature style) demanding answers from the then CEO of General Motors, Roger Smith, after the company closed their factory in Flint, Michigan, putting 30,000 people out of work. A rabble-rouser who refuses to be silenced by power, Moore returns to VIFF to revisit his debut documentary and discuss his subsequent body of work.
Claudio Simonetti's Goblin Plays Deep Red Live
Two years before Italian horror director Dario Argento's 1977 release of Suspiria announced him to an international audience as a maestro of the genre, he made Deep Red, widely considered his first masterpiece. The scares Argento dealt in are given even more visceral effect by the soundtrack composed by Claudio Simonetti and his Italian prog rock band, Goblin. And, just to make sure we all look over our shoulders as we head home, Simonetti and Goblin will perform the original score live. A real treat for horror and music fans alike.
Pop-Up Magazine: The Escape Issue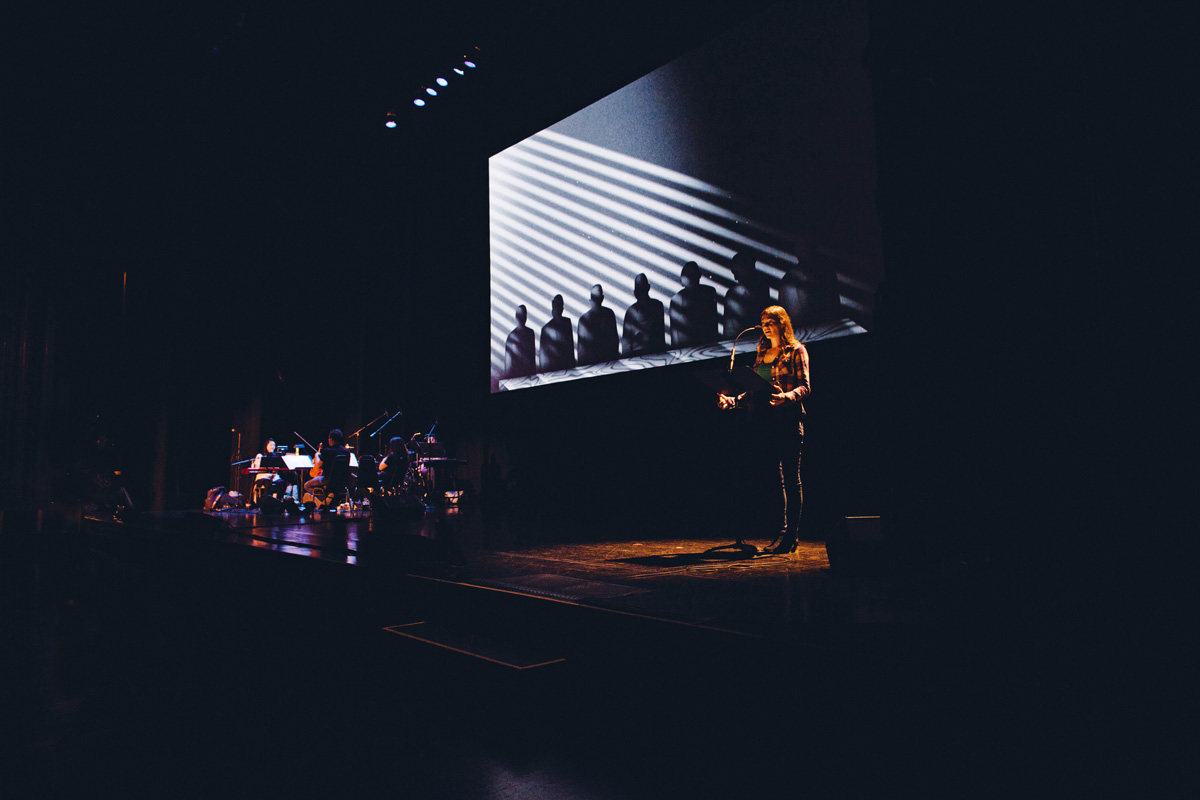 A night of multimedia storytelling—including animation, photography, and live music—on the theme of escape, whether it be physical, mental, real, or imaginary. Contributors include Jordan Carlos (Black Mirror; Adulting), poet Sarah Kay, and writers Albert Samaha (BuzzFeed News), Mary Melton (LA Magazine), and Clio Chang (Jezebel, The New Republic).
September 28, 2019 at 6:00 p.m.
---