Jude Wang is beaming. He runs his hands along the smooth kombucha bar and invites us to do the same. "I stained all the wood you can see in here with pu-erh tea," he says. Wang sought out Douglas-fir plywood and walnut from natural lumber suppliers, sanded it down, stained it, then oiled with Osmo to finish.
After nearly a year of painstaking attention to detail, the new location of his shop, Cultivate Tea and Kombucha bar, has opened its doors. He points to hand-built walnut bar stools with woven Danish paper cord seats, custom-made by Japanese woodworkers Hitomi and Takao for the shop. It took three months for a set of four, but to Wang, the wait was worth it.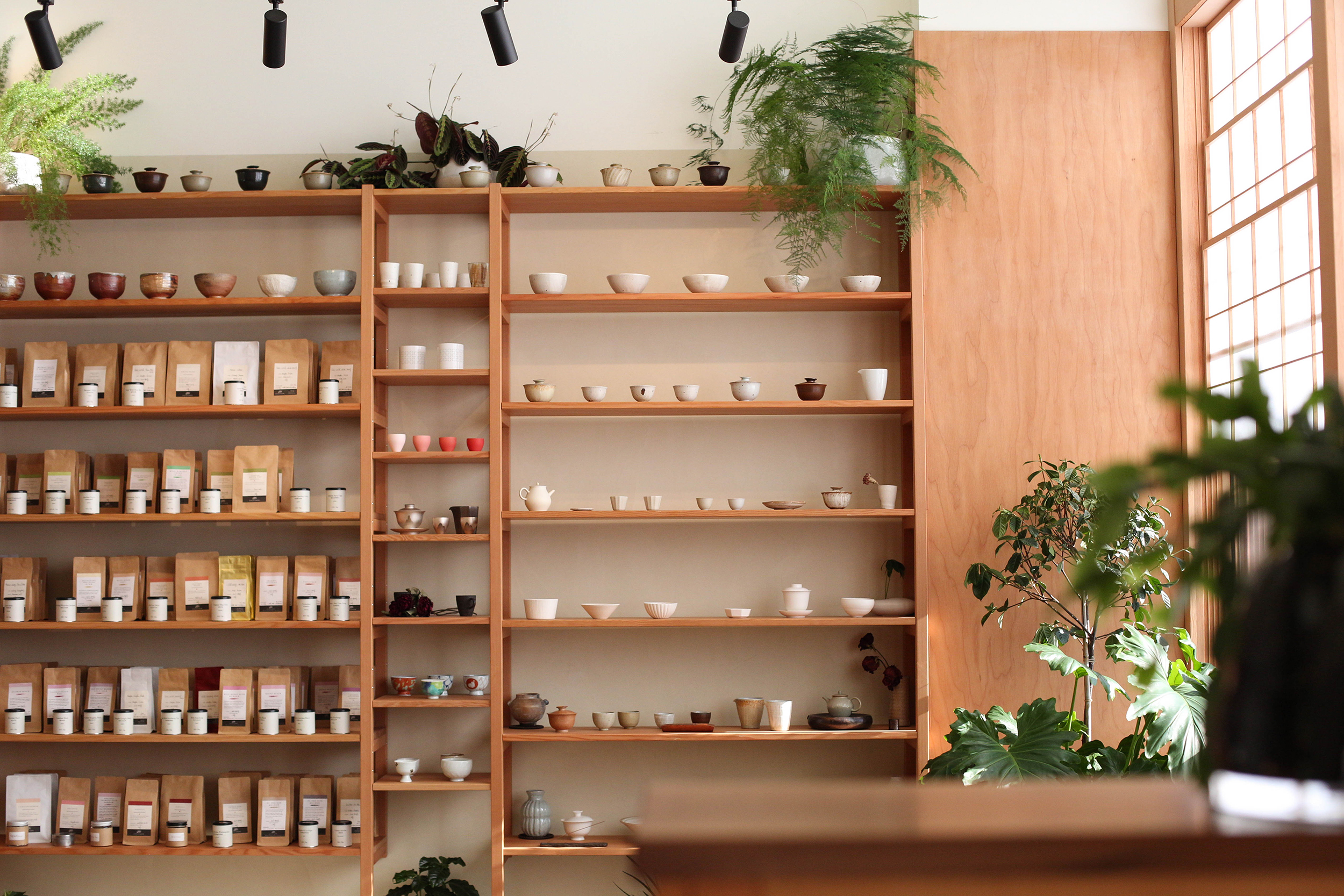 It's a Saturday afternoon and Wang has just arrived from Japonica Environment Farm in Surrey, where he handpicked ripe, round strawberries from the field—enough to fill just one cardboard box. "See how it's red right to the centre?" he asks, pointing to a sliced-open strawberry. "That's because it's been ripened on the plant and picked just before using."
From today's menu we pick a honeydew and cantaloupe kombucha, along with a just-brewed, rhubarb-strawberry kombucha, straight from the tap. To make their kombucha, Cultivate first uses kishu binchotan (Japanese Holm oak charcoal) to purify the water, then they employ traditional fermentation of fruits and teas for an effervescent—and only slightly sweet—finish. Keeping in line with their artisan supplier ethos, the tasting room and tea emporium uses seasonal, small-batch, freshly-harvested—and always organic—ingredients.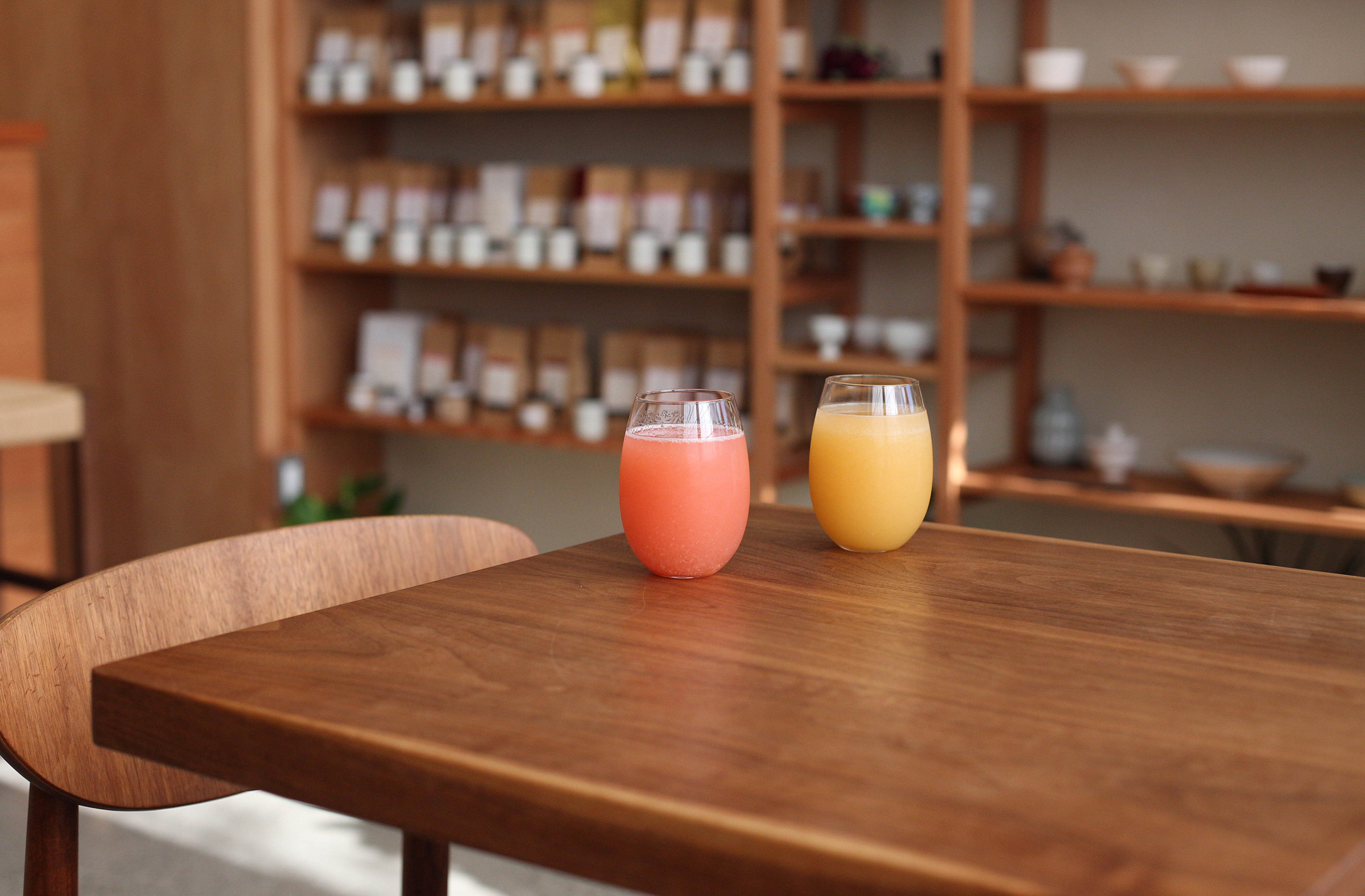 Wang and his partner Lynn Liu prefer to handpick the ingredients they sell. Shortly before opening the doors to their new storefront, the pair were on a month-long sourcing trip in Menghai Yunnan, China. "Some of the trees there are more than 800 years old," he says. On their first day-trip, the duo drove three hours along a narrow, winding, mountainous road, 3,800 feet in elevation. Here they met foragers who have been picking wild tea leaves for generations.
Though the couple brought back many other teas, they were only able to buy 1.5 kilos of green peony from a man in Jinggu Yunnan—the memorable artisan cultivator produces just 10 kilos in a year. It sold out immediately on opening day to their regular customers—dedicated rare tea seekers. "I didn't even package, label, or put it on the shelf," Wang says with pride. Only a few hours after stopping in, one woman called the shop to ask if there was any peony left—she had purchased just one pack earlier that morning. "She told me she was kicking herself for not having bought it all!"
---
Read more about local food and beverages here.