Vancouver is a region of ideas and action, the terminal city of a country with deep entrepreneurial roots that go back generations. It is a place that is incredibly proud of its independent spirit and driven by a desire for success on the world stage. In the technology sector, our entrepreneurs excel across the board in the incredibly competitive and varied landscapes of rapidly changing industries. With an established propensity for clean energy technology, digital media and gaming, life sciences, and information communications technology, entrepreneurs here are laying the foundation for B.C.'s future economy—one based on knowledge, creativity, and hustle.
"The way the industry works right now, you are only limited by your imagination," says Adam Lorant, a serial entrepreneur, angel investor, and sought-after business mentor. "Anything you can think of, you can make." In 1998, Lorant co-founded Abatis Systems, a telecommunications equipment development company, which sold two years later to U.S.-based Redback Networks for $1.2-billion—possibly the largest valuation ever paid for a private high-tech company in Canada at the time, making "$1-million-a-day" for Lorant's investors. He repeated his success with OctigaBay Systems, which sold to Cray, both supercomputing companies, for $155-million in 2004. "Now it's only a matter of your execution," he continues. "Is there a market for your product? Do people need it and want it?"
Recon Instruments can certainly say so. This rising star among the startup set is a young company out of the University of British Columbia's engineering and MBA programs. They produce "smart" heads-up displays for goggles used by alpine athletes. The displays deliver crystal clear information and graphics—speed, distance, altitude, temperature, navigation and more—in real-time, to the user. Their first 10,000-piece run sold out this fall and was followed by a $10-million venture funding round. Recon has cornered an emerging market with a cool, futuristic product that is also a functional, data-driven device for the world's most adventurous and adrenaline seeking consumers. Like their startup contemporaries, hopes are high for their continued trajectory.
According to the B.C. Technology Industry Association (BCTIA), more than 80,000 people work in British Columbia's technology sector. With 8,000 companies and 16,000 sole proprietorships, the industry is comprised of mostly small businesses—82 per cent have 10 or fewer employees. The BCTIA's TechTalentBC Labour Study 2012 highlights that the technology industry created over 20,000 jobs in the past 10 years and expects thousands more to be created this year alone. The report also draws attention to the fact that tech in B.C. currently employs more people than the forestry, mining, and oil and gas sectors combined. Centred in Vancouver, B.C.'s 52,000-employee-strong information and communications technology sector is the industry leading giant.
"When I was younger and I told people I was an entrepreneur, they would look at me as if I were crazy. Now people are very comfortable with that term and appear to embrace it," says Mike Edwards, a prolific Vancouver-based angel investor. With over 45 individual investments over the last year and a half, Edwards now heads up the GrowLab accelerator and GrowLab Launch Academy entrepreneurial training and startup funding program. Edwards points to the mainstream success of shows like CBC's Dragon's Den, and the current political focus on small businesses to create new jobs and stimulate economic growth, to illustrate how entrepreneurialism is no longer a dirty word. It's true that we fiercely celebrate our entrepreneurial successes, wrap them in a Canadian flag and, as a community, are now looking for ways to foster more.
The health of any local technology sector is determined by innovative ideas, strong talent, access to capital, and community support. As a growing centre for tech, Vancouver stacks up nicely in these key areas. Our universities and technical colleges have become strong innovation factories and, as such, we have plentiful engineering talent. Lorant argues that "the average engineer in Vancouver is better than the average engineer in Silicon Valley". British Columbia is also home to generous investor tax credits and R&D incentive programs which significantly reduce the burden on investors and innovators. Except in clean energy and life sciences technology where heavy investments are required upfront, digital media companies using "lean startup" methodologies now need less and less initial capital to bring a product to market. For these entrepreneurs, the playing field has fundamentally changed. It has never been easier to
get launched.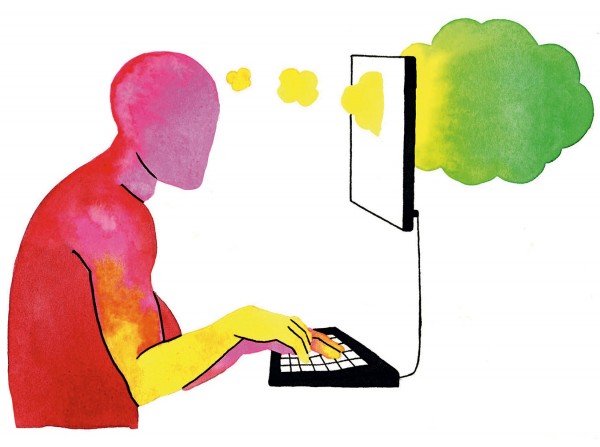 The quality of support systems for startups by public, private, and academic commercialization programs is astounding. Lorant, now an advisor with the BCTIA's Centre4Growth CEO-in-Residence advisory service, and the most requested mentor with the B.C. Innovation Council's New Ventures competition, agrees. "I think there are so many support resources in town that can help you, the entrepreneur, not be blinded by what you think is right," he says. "The programs really challenge you, make you identify gaps and help you fill in those gaps. The barriers to entry are low."
Edwards, meanwhile, points to Vancouver entrepreneurs' ability to stay connected to the action in Silicon Valley and Asia, and then recoil and reload at home, as another strategic advantage. With only a two-hour flight to San Francisco or an overnight red-eye to Asia, the West Coast offers a key vantage point for starting a new venture.
Vancouver's technology industries face some specific headwinds, however. The founders and pioneers of our local tech community take issue with the burgeoning "build-to-sell" mentality. This is where companies are bought out early, pleasing initial investors in the company, but resulting in the loss of our best talent, ideas, and entrepreneurial momentum. Selling your company early is never an easy choice for an entrepreneur. Most often, entrepreneurs sell because they cannot access key financing or talent at the right time. Not to mention, scaling sales and marketing activities is something that larger Silicon Valley–based companies excel at and can offer. For that reason, the prospect of being acquired is often alluring. Recent examples in the digital media space include the sales, last year, of Vancouver-based companies Zite and OpenCal. Zite, described as "a personalized magazine for iPhone and iPad that gets smarter as you use it", sold to CNN for between $20- and $25-million, reportedly. OpenCal, on the other hand, created an online appointment scheduling and booking software; the small company was acquired by Groupon for an undisclosed sum, and was then integrated into the daily deal giant as Groupon Scheduler.
Grappling with breakneck growth and voracious for talent to bring on staff, Vancouver-based HootSuite is bucking the acquisition trend. "It's been a whirlwind," describes CEO Ryan Holmes. "I started my first business in high school—a paintball field in Interior B.C. Then I dropped out of college to start a pizza-by-the-slice restaurant before finally getting into the tech sector with a digital agency called Invoke just as the bubble burst in 2000."
HootSuite is an online dashboard that enables individuals and organizations to better manage their social media presence. Led by Holmes, they represent a story of audacious passion and vision; this year, HootSuite became a billion-dollar digital media company. Since they officially launched in 2009, HootSuite's pace of growth has accelerated exponentially. Three years ago they had 10,000 users and today they have nearly four million. They've grown from just 25 employees last year to over 170 today, and are on track to surpass 250 by the end of 2012. And Holmes adds that he's still scouting the world for top talent.
"HootSuite didn't happen overnight," Holmes maintains. "It's been nearly a decade in the making with lots of highs and lows. Along the way, the support from the Vancouver tech community has been invaluable through advisory boards, local entrepreneurs, and friends. Looking back, it was amazing to watch HootSuite play a part in global events like the revolution in Egypt, the Occupy movement, and the Japan tsunami relief efforts—not to mention the time Barack Obama chatted with his nation using our dashboard."
What is always palpable in Vancouver's tech community is a sense of enthusiasm—for the future and for the potential of our entrepreneurs. Holmes makes a case for Vancouver, setting it apart from other tech hubs. Its small and supportive community, he says, offers a pace that is both "laid back and ambitious. Vancouver is bursting with the kind of talent found in Silicon Valley and New York City, without the heavy turnover rate and cutthroat competition. Most importantly though, we have better beer and bacon, and there's no competing with that."
The tech scene in Vancouver is at a tipping point, Holmes, Edwards, and Lorant all agree. It appears we should take a closer look at the exciting innovations brewing in our own back yard. Things are about to launch.