Sean Heather will be the first to tell you that the life of a restaurant owner is not for the faint of heart. "It takes a perfect storm of skill set and luck," Heather admits as we sit down for lunch at his newest venture, Rainier Provisions. Rainier is a respectable lunch spot where you're always going to get a seat and be fed quickly, a place where Heather wants to have his customers feel like they get the finest quality of locally sourced ingredients but not break the bank. From an owner's perspective, though, conjuring this customer experience really isn't as simple as it sounds. Restaurants are nickel-and-dime businesses. "Owning and operating restaurants is a true vocation. You have to bleed for the place—you can't stagnate. You can't build it and believe they'll come. It doesn't work that way. You build it and then you have to finesse it, and you have to constantly evolve it," Heather says about his desire to keep not just his menus but also his restaurant concepts fresh and enticing. His passion for this path, desire to find community wherever he is, and commitment to innovate on a shoestring began quite some time ago, far from British Columbia's West Coast.
Back then, all it would take was the swagger of a pilot and a dinner jacket to get you into the Shepheard's Hotel in Cairo. Famed for its history and clientele, the former headquarters of the British during the First World War was known as the luxurious rendezvous for an international aristocracy, top Allied officers, spies, and the celebrity elite during both world wars. It was there that, at 23 years old, Sean Heather sat at Napoleon Bar with his co-workers from Ryanair, sipping Pink Gins and feeling, if only for an evening, like young lords, sampling Egyptian meze. It's the feeling of being someone and somewhere of importance that stuck with him most. After a day of shopping for exotic spices in the bazaars, Heather and his squadron would retire to whatever locale the pilots would recommend.
As the assistant catering manager for Ryanair, the scrappy, no-frills Irish airline, Heather was fast-tracked through training, given career development opportunities, and taught how to please customers on a budget. Best of all, the perks he enjoyed afforded him experiences that his friends and countrymen could only dream of. Born in Toronto and raised in Ireland from age five, Heather spent his summers with family in London. After his globe-trotting stint with Ryanair, he returned home, this time to Canada's West Coast. With $50 in his pocket, Heather stepped off the plane at YVR and landed his first job at Benny's Bagels as a graveyard supervisor. In 12 months he was managing the place. He recognized that his work ethic and the entrepreneurial seed planted long ago was beginning to grow. After a nine-month trip abroad to Europe and a stint at Culinary Capers Catering, he set up the first Irish Heather, across from where the current one sits today.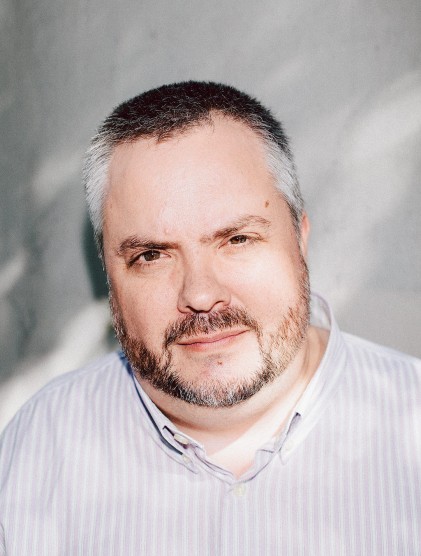 So why not back to Toronto to kick-start his first venture? "We don't know how much we have here in Vancouver," he says of our city's access to the top local ingredients, fresh agricultural products, openness to exotic flavours, and cultural potential. These days, Heather looks to traditional and up-and-coming food scenes to find inspiration. He makes annual trips to visit his father in Abruzzo, Italy; finds time for cities like Prague and Budapest; and counts recent jaunts to Brooklyn, Portland, and Chicago all as important wells of menu emulation—even outright theft. You do know what the most sincere form of flattery is, don't you?
He tries to get back to Ireland at every opportunity, though Heather is no "plastic Paddy". He's a people-centred entrepreneur and acclaimed restaurateur with a passion for his craft and a keen eye for concepts that work. As a father of five, employer of 130, and purveyor of nine Vancouver Eastside establishments, Heather feeds thousands of mouths each month across a diverse array of palates and income levels—from the subtle refinement of Salt to the beer-sipping culture at Bitter to his donated meal programs through the Portland Hotel Society, in which the Ranier opens its doors every Wednesday afternoon to 40 women who live in the hotel above the restaurant. Not many showed up at first, but now the ladies even get dressed up for the occasion and take turns leaving thank-you cards. They say that they are most happy with the fact that Heather offers them the regular menu just like regular customers.
Heather and his partner, Scott Hawthorne, cover a lot of ground in a few short square blocks, centred on Vancouver's Gastown. Since opening the original Irish Heather in 1997, his first restaurant in Vancouver, the Heather Hospitality Group's centre of influence continues to grow. The group has become a Vancouver institution, informing our tastes, our sense of community and what it means to enjoy an evening of fine food and drink. His jovial, no-holds-barred style is defined by discerning tastes, a paternal instinct, and an adventurous spirit. At heart, though, he's just a scrappy restaurant owner with a big heart.
"The way things work in this neighbourhood is by contributing. … You can't get along here unless you are willing to work with people down here."
Many people rely on Sean Heather for rent and mortgages. He takes it seriously that his actions—and those of small business owners in the Downtown Eastside—can influence the way people live and experience their community. As such, Heather knows that he has a duty to show his staff a better way to work and contribute by doing things to "help people down here, not to get famous or build our brand, but because it's the right thing to do." And he's been doing just that for 16 years.
"The way things work in this neighbourhood is by contributing. It's not like working in Shaughnessy. You can't get along here unless you are willing to work with people down here," says Heather of operating in one of Canada's poorest neighbourhoods. "You have to respect everyone from the drug user to the person sleeping homeless, who is down on their luck, because they're not always the same thing. They have a name. They're somebody's daughter or somebody's son." For Heather, it goes beyond just showing his staff how to treat residents and offering a cup of coffee, opportunities for work, or a simple chat. It means leading by example and living these values by contributing in simple and meaningful ways as part of their day-to-day operation. "The business owner that gets attracted to this neighbourhood is one that gets that you can't operate this business like it's in Yaletown. It's a different thing altogether. We've done the things that we've done because it's the right way to do things here," he concludes.
As we finish our Stumptown Americano and marvel at the personally curated provisions on display, it strikes me that what Sean Heather truly is most passionate about, as he should be, is the food. From the gallon drum of top-grade olive oil to the locally produced cheese and charcuterie, Rainier Provisions offers a simple yet diverse array of take-away fare for a discerning palate. While they are certainly not as cheap as what you would find at Sunrise Market, Heather hopes that the key ingredients of all of his restaurants might find a home in yours. Rainier's delicatessen is designed to complement the restaurant group's circle of establishments and offer you access to the raw foodstuffs that inspire Heather and form the core of his life's work as an owner. With an apparent glow still around his enthusiasm for his latest restaurant concept design, it's safe to say that this won't be his last.