Atom Egoyan's 1994 movie Exotica opens with two characters looking through a one-way mirror as passengers' bags are searched inside an airport customs hall.
"You have to convince yourself," the older officer says to the younger, "that this person has something hidden that you have to find."
That quote may as well be a blueprint for navigating the cinematic world of Egoyan: come in, look around, expect nothing to be quite what it seems. This is life refracted through a prism of desire and loss, madness and mystery. Overheated, overwrought, heady with contradiction, Egoyan's movies (The Adjuster, The Sweet Hereafter, Where the Truth Lies…) pull you into other worlds and ask that you trust the journey, take the ride, keep the faith.
"Someone asked me last night why everything in the film has to remain ambiguous," Egoyan says. We're at the Sutton Place Hotel on Burrard Street, and he's recounting a conversation he had the previous evening at the 2019 Vancouver International Film Festival, where his latest film, Guest of Honour, was the opening gala screening.
"I said, 'because that's how it's all structured.' There is a reason—and the actors are aware of it—and nothing is done without a purpose, but that is withheld from the viewer.
"If you trust the film, you'll feel the tension and the effect of those decisions. If you don't trust the film, if this is something you really don't have time for—which I understand—then you are not going to be in the frequency to allow the film to leave an impression on you.
"It is a question of trust," he insists. "I can't really explain it more than that."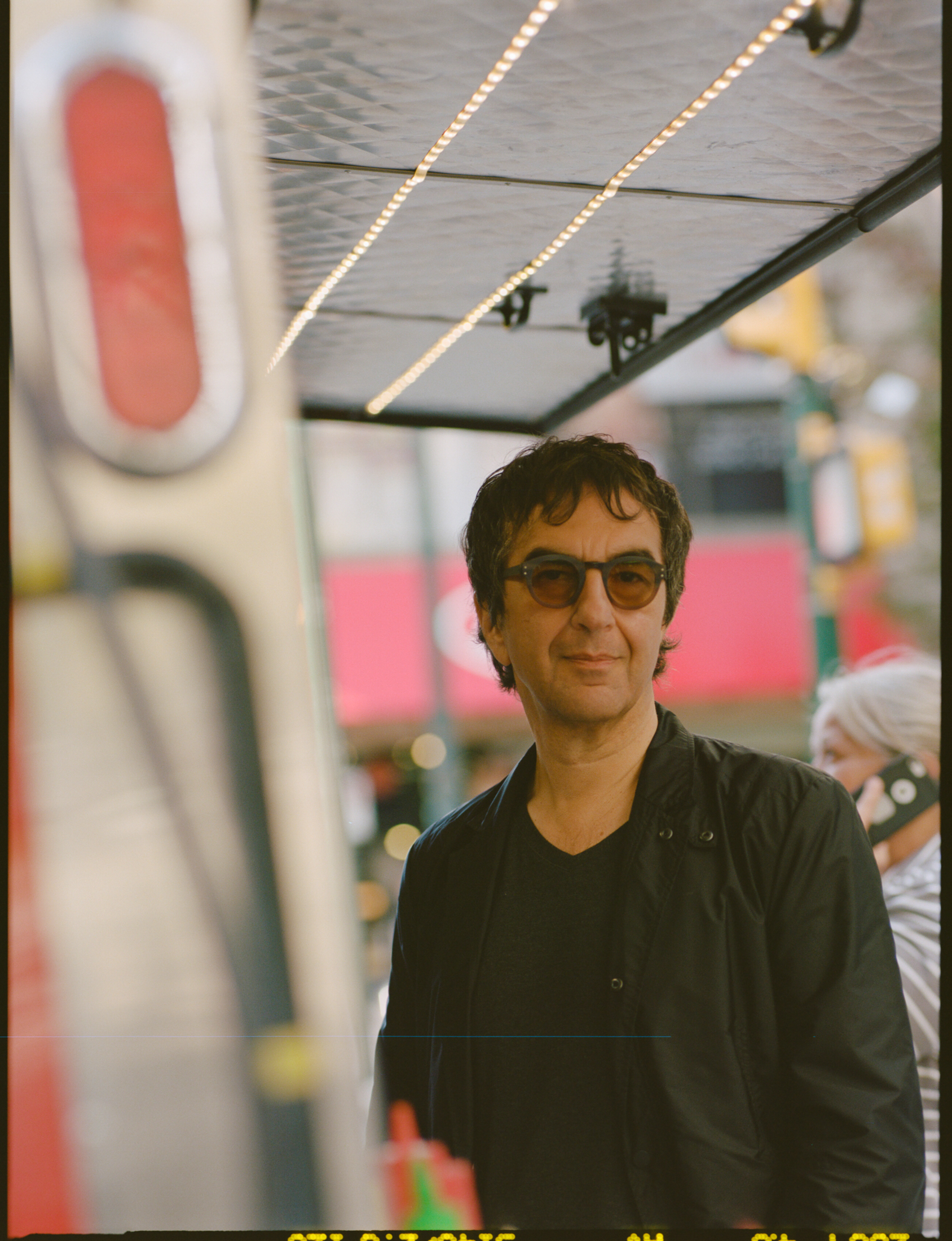 Guest of Honour (which was scheduled to open in Canada later this year) begins with a woman talking to a priest about arrangements for her father, Jim's, funeral. Jim was a food health inspector who wielded his meat thermometer and checklist of code violations in the restaurants, bars, and food trucks under his watch with vehemence. But if his job was all about standards and control, we soon find out that his life was anything but. Starring British actor David Thewlis (and including what must be a career-defining scene) as Jim, the movie is constructed to tease out details, suggestions, and micro-revelations of a labyrinthine plot that involves arson, betrayal, guilt, and deep-fried rabbit ears (yes, you read that correctly).
The idea grew out of experiences Egoyan had around 15 years ago, when he co-owned a bar on Toronto's Queen Street with Mongrel Media founder and president Hussain Amarshi.
"I come into contact with people who are just doing their jobs," Egoyan explains. "I look at these jobs and how, for a certain amount of time, these workers have a certain amount of power over you—customs agents or insurance adjusters or tax auditors or, in this case, health inspectors. They have the ability to really determine and affect your livelihood.
"So this idea of a character who was trying to move through these inspections and trying to force adherence to a code when he was dealing with issues in his own life that he seemed to have very little control over, seemed very appealing. A story began to evolve that he had a history that he thought he had protected his child from, but he comes to realize that there are aspects of that history that his daughter has perceived, and she can't really change the course of it because of certain things that he thinks she wouldn't believe.
"I just wanted to keep that idea of a father-daughter relationship that was mysterious to both of them in some ways in how it had gotten to this point."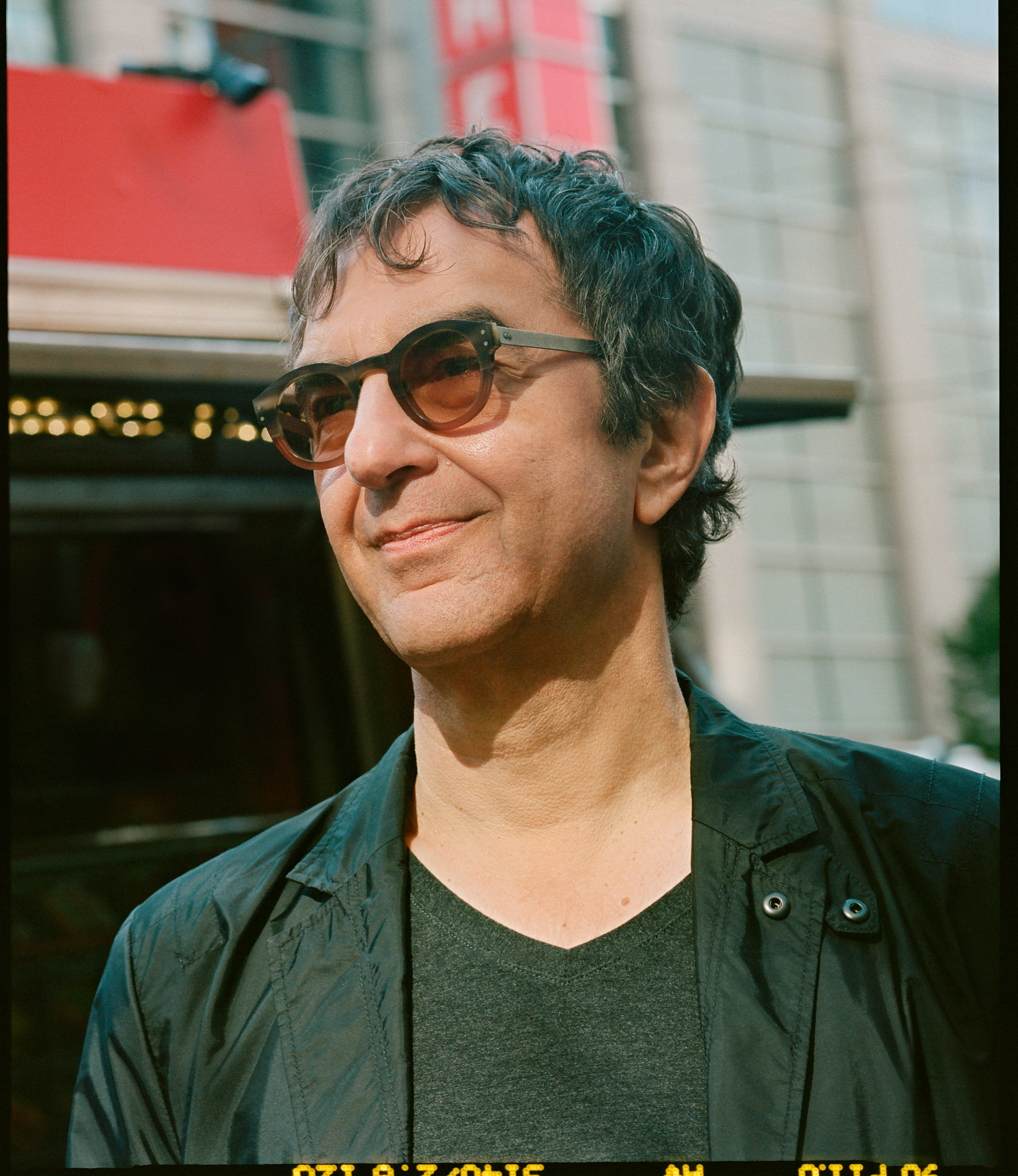 That father-daughter relationship was, Egoyan says, also inspired by his evolving relationship with his own son. "It was about understanding that there are certain things you have access to as a parent, and certain things you don't."
And, he reflects further, it has something to do with his relationship with his parents, who emigrated from Egypt to Canada when he was two. "All my relatives moved to Montreal, where there is a large Armenian community, and my parents chose to move to Victoria, where we really were fish out of water. To be the type of family we were in that city at that time—that was a decision.
"And," he continues, "I suppose in some ways that is what the film is about: as a child, you do have a front-row seat into decisions your parents are making about their marriage, about their relationship, and things they think they have protected you from, which you have actually absorbed."
Originally, he says, he wrote Guest of Honour as a television series but wasn't happy with the result. "I realized that I don't understand that form as I well as I do the feature form," he admits. "There was something specific about it, the shape that it could be, and also how I could use time. I felt that because it wasn't moving in a chronological way, that would be very challenging in a series form."
Though he directed a few episodes of television (Alfred Hitchcock Presents, The Twilight Zone) early in his career, Egoyan's relationship with the small screen has been rather at arm's length. "Honestly, I was of that generation that didn't take television that seriously," he shrugs. "I used my work in it to finance my feature film aspirations—to me, television was always a secondary form."
It was his son—then a teenager—who persuaded him to take another look. "He said, 'Dad, you have to watch The Sopranos.' And I told him I would watch The Sopranos if he would read Dostoevsky. We made that pact, and it changed his life, because he loved Dostoevsky."
And what of The Sopranos? "I was surprised," he says. "What had I been missing? And that led me to The Wire—which I think is an absolute masterpiece—Breaking Bad, Happy Valley, Broadchurch…"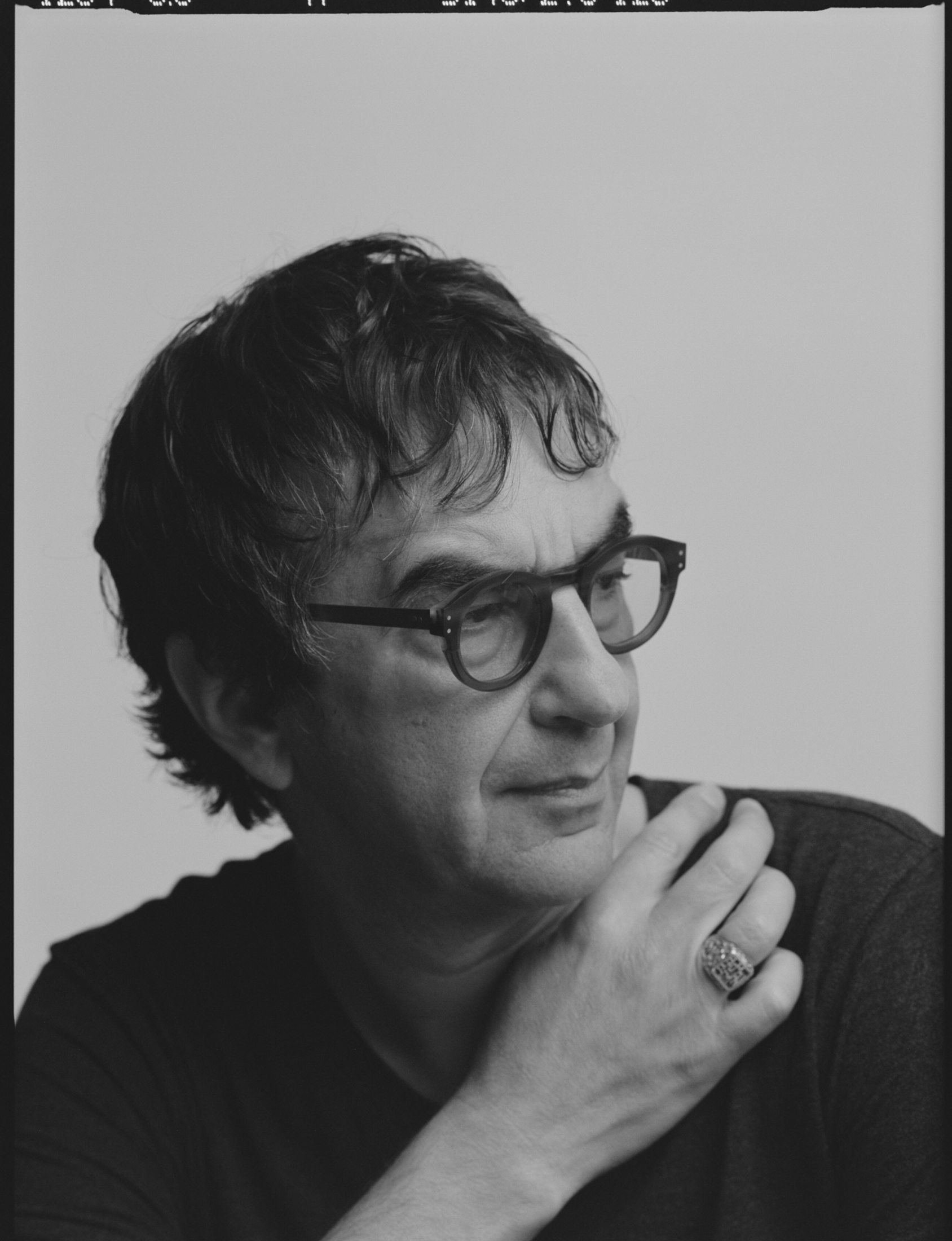 In the end, even though he is clearly interested in the writer-led form of the best of television, it's hard to believe Egoyan's heart is really in it. His parents were both artists; his sister became a concert pianist. He directs opera, collaborates with classical composers, reads voraciously (he cites Samuel Beckett's novels as favourites); this is not a man who leans naturally into populism.
"I think I am working in a form which is becoming very rare," he proffers. "I love it and it is something I feel very confident in, but it is like writing the short story. Television is a popular form, and those who are writing these great series are confident viewers will follow them.
"But," he adds, "I have a very particular idea of who my audience is, and that is under threat. I am genuinely grateful to have been able to have made these films, but things have certainly shifted, and there is an exasperation I am feeling around how difficult it is now to find people to help present this work and make it available to others."
His critical stock may have diminished in North America of late, but Egoyan is still regularly invited to screen in competition at the Cannes Film Festival (including with Guest of Honour in 2019), where auteurism has not yet lost its currency.
He says he has come to realize that what his two most successful crossover films—The Adjuster and Exotica—shared was sexual obsession. "If any of your characters are sexually obsessed, then I think that gives you licence to go to a certain place because we do all understand that feeling and we do lose a sense of rational orientation because we are obsessed and it is primal. But without that sexual piece, it's hard to convince people to engage with these types of films. If there's anything remotely hermetic about the work, they just bristle."
This is nothing new, as Egoyan knows: in his speech before the VIFF gala, he spoke about the first film festival he ever entered—the BC Student Film Festival, when he was in high school. He made a film on Super 8 and received three adjudicator reports. Two days before the screening of Guest of Honour, he visited his mother in Victoria and opened a drawer to find the original film can with the reports still in it.
"There's one who just dismissed it as pretentious," he tells me. "He referred to a rambling listlessness—exactly the criticism I continue to get. The second gave a C and said a few things, but there was one brilliant adjudication—a C+—where he says this type of film is destined to be lost in someone's cupboard with the possibility of being retrieved in some decaying basement of an artsy film society. Imagine sending that to a budding filmmaker," he says, holding his hands up in disbelief. "I was 17.
"He also offered to give me advice on my future film career if I gave him a call but didn't write down his number," Egoyan says, before adding with a laugh: "Imagine how differently things could have turned out for me if he had."
---
Grooming by Erin Klassen.
This article is from our Autumn 2020 issue. Read more stories in the Arts.