"Hi, I'm Melissa," she introduces herself with a warm smile and a friendly hand extended to shake. Having spent some time researching how to appropriately address Canada's first female Anglican archbishop, I am pleasantly taken aback by her total lack of pretension.
It's an unusually snowy day in January when she welcomes me into the spacious Shaughnessy lobby of the Diocese of New Westminster. Clad simply in a dark pantsuit and her magenta bishop's shirt with a white clerical collar and a sturdy silver pectoral cross, Archbishop Melissa Skelton has just come from the dog groomer. Her small, white West Highland terrier, Teddy, trots politely by her side as we head deeper into the building.
Normally, Skelton would be wearing her silver bishop's ring with its purple amethyst setting, but it slipped off in the cold. It actually needs repairing, she confesses. She chipped it her first week on the job, had it replaced, then promptly chipped it again. "It's a working woman's ring," she laughs. "I like to collaborate and be involved so I get my ring chipped."
This penchant to pitch in should come as no surprise after her decades toiling in American corporate head offices while simultaneously pursuing her spiritual calling, an unconventional path that led to an unexpected election as bishop (and later archbishop) in B.C.
Inside her comfortable office, Teddy woofs and circles my knees hopefully, but Skelton soothes him, and within minutes he's snoring contentedly in his little bed. It's this same patient, loving presence that's made her a pivotal figure in a diocese once torn by conflict, in a church only now beginning to find its way forward on the contentious issue of same-sex marriage.
Unlike her predecessor, Bishop Michael Ingham, whose decision to bless same-sex unions in 2002 sparked outrage and prompted several parishes to sever their ties with the diocese, Skelton has moved more slowly. Rather than forge ahead as some did in 2016 when the Anglican Church of Canada voted to bless same-sex marriages, she opted to wait for the required second canonical vote at the church's next general synod.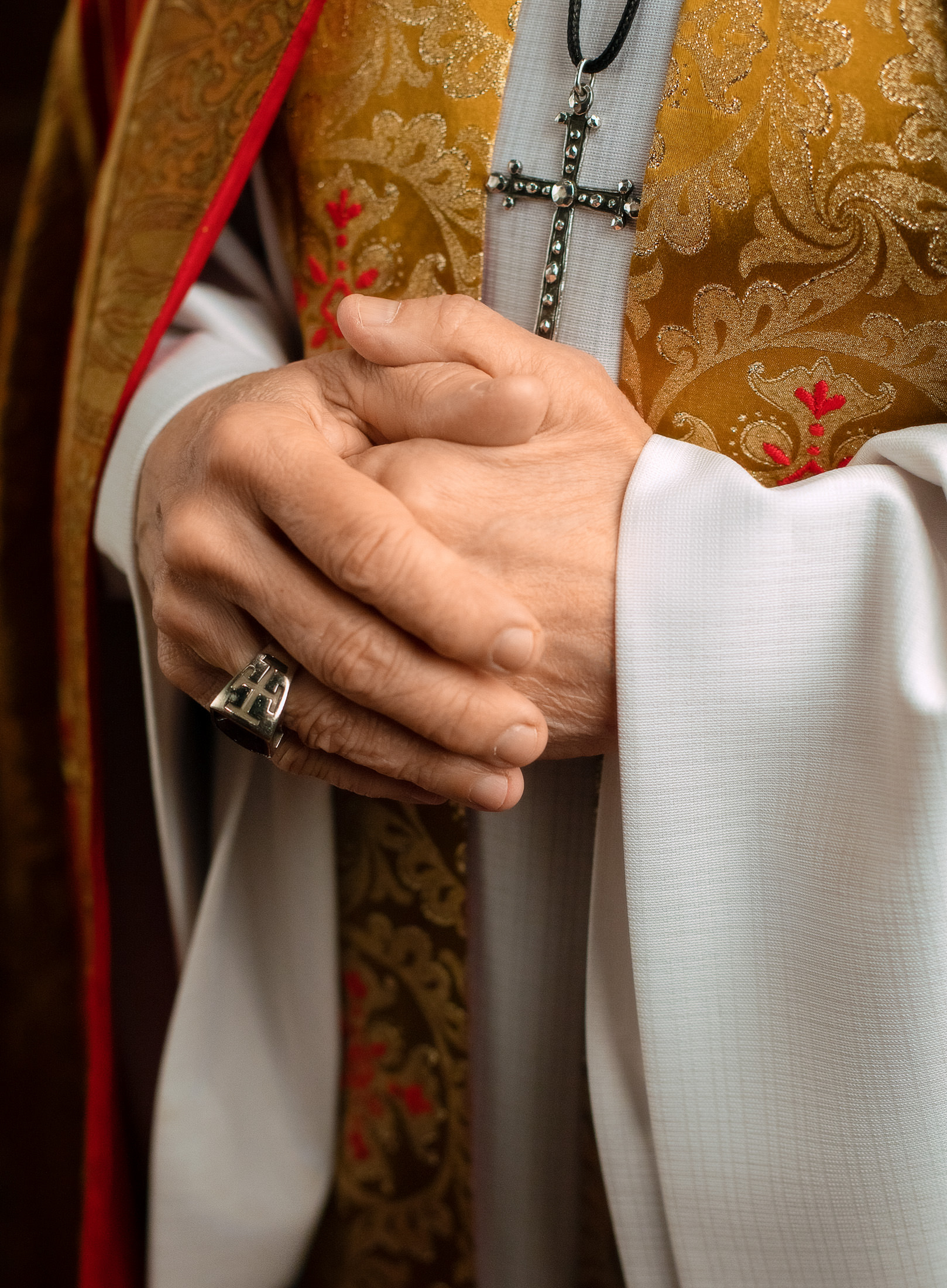 She spent the three intervening years deep in sometimes difficult conversation, listening carefully to her parishioners, trying to reassure the more conservative among them that change need not exclude them. She believes there is a path through for everyone. It's about "extending—I wouldn't call it the benefit of the doubt," she says. "It's the benefit of love to each other."
Though the bishops rejected same-sex marriage when they reconvened in 2019, Skelton was nonetheless ready to exercise the approved local option to authorize such unions here. That she encountered no resistance speaks to the considerable groundwork she'd laid in the interim. "We can't always bring everybody with us," she acknowledges, "and that's their absolute right and choice. But what I can do is have respectful ways of talking to one another—and I think we've done that."
Skelton values the ability to foster mutual respect above most everything. "And some of that maybe has to do with being a woman," she acknowledges. "I know a little bit about what it's like to be in the minority in the workplace. I know what it's like to be the only woman in a room full of very powerful men."
Her election in 2018 was nothing short of groundbreaking. When she was named an archbishop of the Anglican Church of Canada, she became its first woman at that level of leadership. (In 2019, two more women followed in top roles, including the national head of the church as primate.) Skelton was as shocked as anyone.
It was a "strange convergence" of opportunities, she says with good-natured humility, that began with her move to Vancouver in 2013 to become bishop of the Diocese of New Westminster, only the latest step in an unorthodox path through both the Church and corporate America.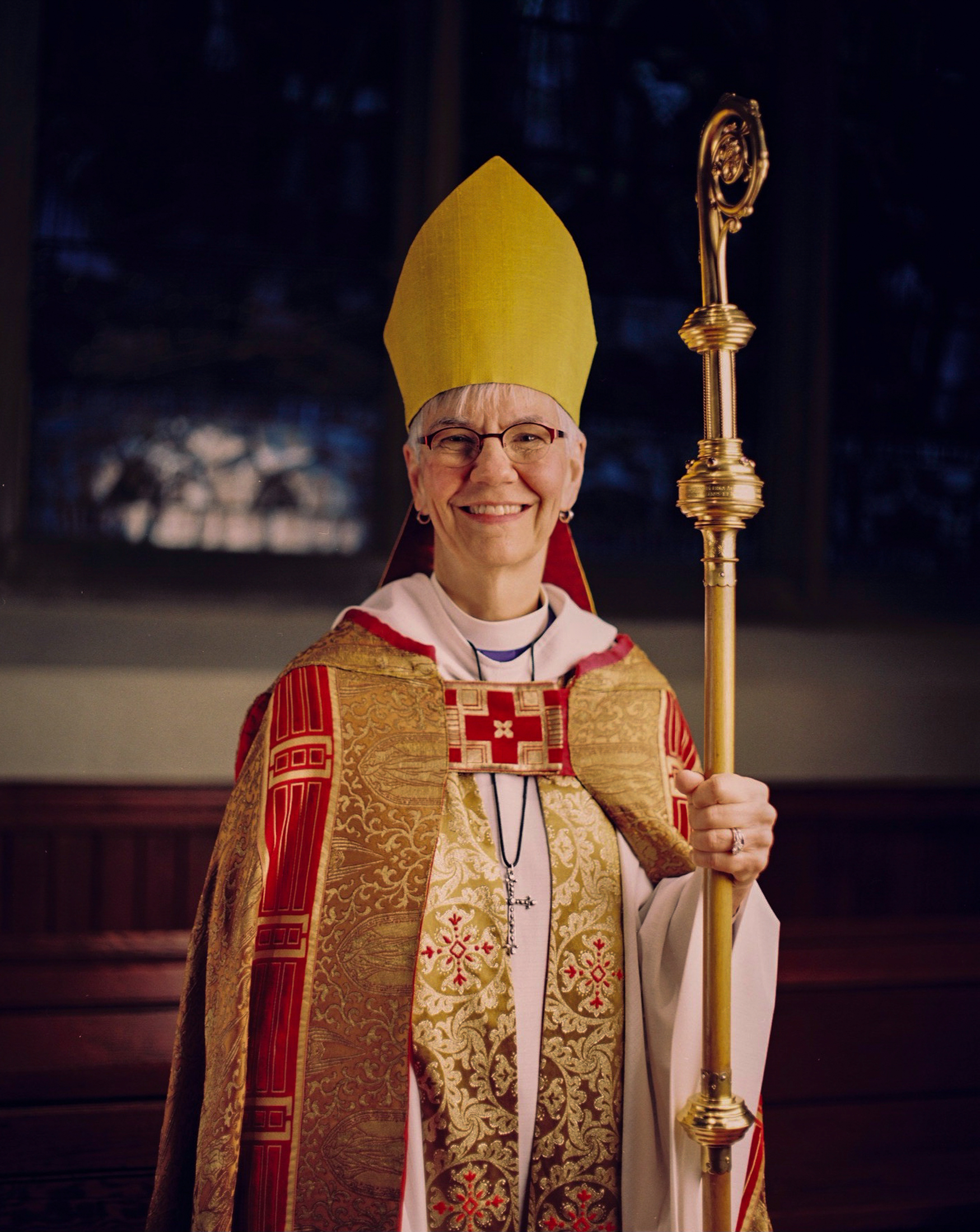 Born in 1951 as the civil rights movement gathered momentum, Skelton faced questions of race and class beginning in her most formative years. "I grew up in the American South with parents who were quiet resisters to the American South," she explains. "My parents both came from pretty down-on-their-luck poor folk." From them, and particularly her father, who, despite his humble beginnings, rose to the rank of military commander of Southern Germany after the Second World War, she inherited a strong sense of striving for achievement. She also recalls her father refusing to stand for the singing of "Dixie" at school assemblies when the family moved back to segregated Birmingham, Alabama.
It wasn't until her 20s that she found the Church, as the young mother of a child struggling with a congenital heart defect. She and her husband, an Episcopal priest, divorced soon after their daughter died in 1980; their second-born, Evan, now lives with his family in Washington, DC.
In her 30s and still searching for meaning, Skelton took a year off from her own seminary studies and taught Latin at a Jewish day school, then took her brother's advice and applied to the University of Chicago business school, where she ultimately earned her MBA while simultaneously completing her master of divinity. (She also holds a master's degree in English.)
For years, her professional path seesawed between her faith and her business training. By 1993, she was both a brand manager at Procter & Gamble and ordained to the priesthood. Along the way, she worked at the oldest Episcopal seminary in the U.S., was a vice-president of the natural yet corporate Tom's of Maine, nurtured a turnaround parish in Seattle, and developed a training program for bishops (where she first met Michael Ingham). It was a path that embraced multiple facets of herself.
"We believe the Holy Spirit is a wild ride," she laughs.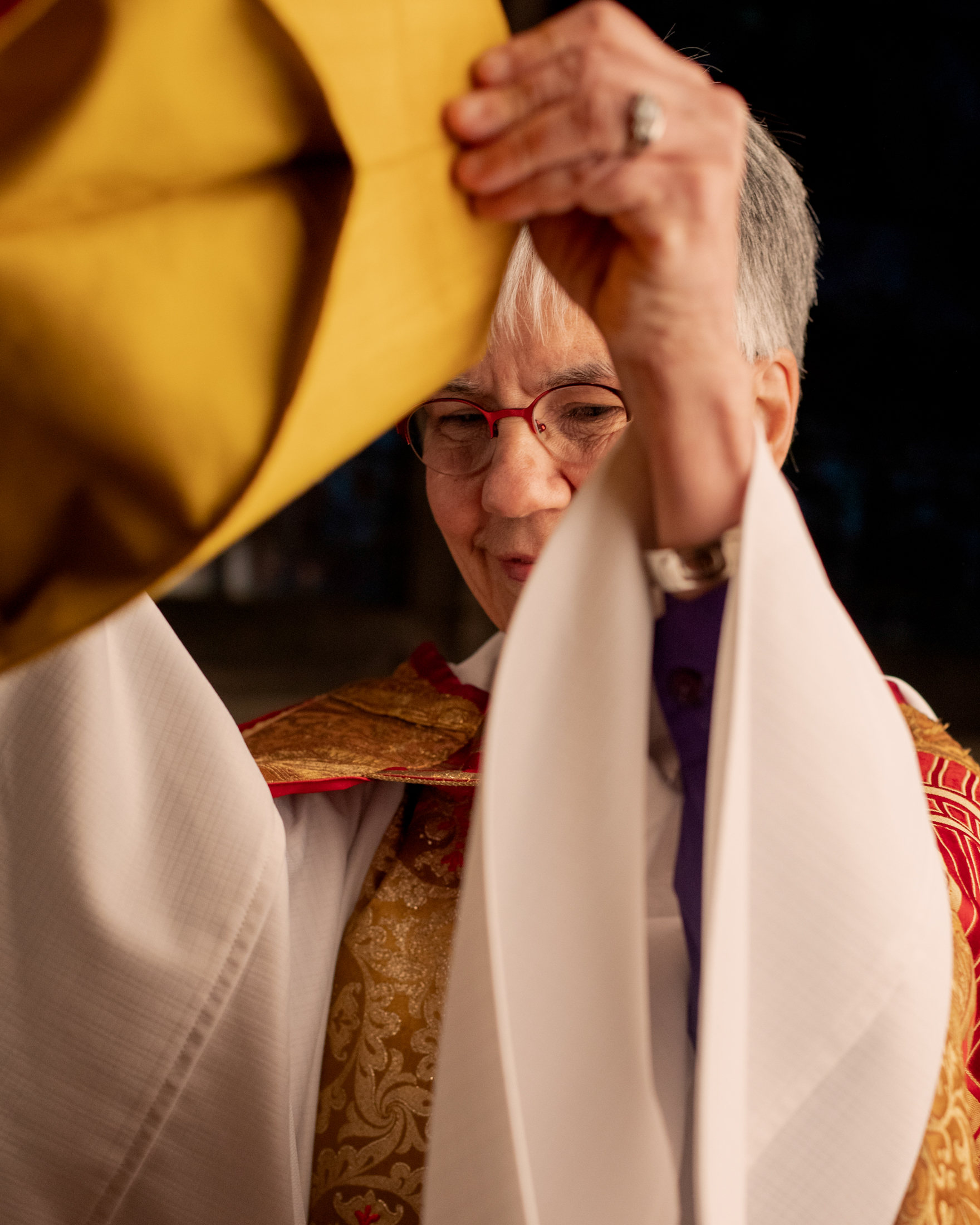 Working in corporate environments gave her a chance to learn to live as a Christian in the real world. Today's Anglican Church has to be connected to the daily lives of its members, she says. "We're not creating hothouse plants."
The devastating COVID-19 pandemic has provided a stark backdrop for this necessary engagement, and when we reconnect by video in July, she tells me she's been particularly moved by the diocese's lay leaders, who immediately extended financial support to the local parishes in their time of need. "It was inspiring," she says, to watch the leaders of her diocese prioritize helping their communities sustain themselves. "To be part of a place that has that kind of generous collective heart has been very gratifying for me."
That gratitude has taken on a nostalgic tinge as she prepares to retire from her post—though not by choice; next March she turns 70, the Anglican Church of Canada's mandatory retirement age for bishops. "I think it's a bit antique, if I were to be honest," she confides, though she understands the importance of making space for fresh perspectives and has no intention of challenging the Church's rules when her successor takes office in the new year.
Still, she'll miss the job, the people, the communities she's come to love—even as she dreams of what she'll turn to next, alongside her husband of five years, the Episcopal Reverend Eric Stroo. Beekeeping, perhaps, just for the joy of being a "courageously incompetent" beginner once again.
Less than a decade after her arrival in this city, she leaves behind a stronger community with a renewed confidence in itself, its unity and vitality, and its Anglican identity. "I'm hoping that the diocese will understand that this is one bishop that loved them—where they felt loved and appreciated."
I recall our first meeting, back in January, her office warm and inviting against the cold pressing in. At one point, her Westie, Teddy, stirred with a snuffle. "Teddy, stay," she murmured, looking down at him in his doggy bed. "You can just be."
---
This article is from our Autumn 2020 issue. Read more stories from our Community.