It's tiny—about the size of a mini-bar bottle—and yet it claims to contain an incredible 180 doses of cleanser. An-hydra: The Powder of Youth No. 1 is part of a growing trend by beauty companies to reduce packaging and provide a more sustainable model for their products. The clue to how An-hydra is tackling this is in the name: most of the beauty products we use contain around 70 per cent water; An-hydra's formula travels water-free, making it gentler on the environment. It also increases the shelf life of the product, and removing the water makes bacteria less likely to develop and thrive.
An-hydra (the name comes from the word "anhydrous," meaning "without water") is a fine greyish-coloured powder. It contains cleansing amino acids, exfoliating enzymes, probiotics to rebalance the skin's microbiome, hydrating hyaluronic acid, vitamin C for brightening, and clay for removing oil and impurities. You pour a dime-sized amount into your palm, then add water to create a smooth consistency and use it as a rinse-off cleanser—or leave it on overnight as an exfoliating mask. That tiny bottle should last around three months or more with twice-daily use.

Waterless products aren't new—powder cleansers have been around for years from numerous Japanese and South Korean brands, as well as Dermalogica and Clinique—but the anhydrous trend is taking a firm hold. Certain types of facial mask can easily be delivered in powder format to be mixed at home, which can also add to the sense of ritual and pampering. Midnight Paloma suggests combining its Charcoal + Rose Detox Mask with water, yogourt, or honey, depending on the results you want. May Lindstrom even sells a hand-glazed bowl for mixing her Problem Solver Warming Correcting Masque—perfect for that spa-at-home feel.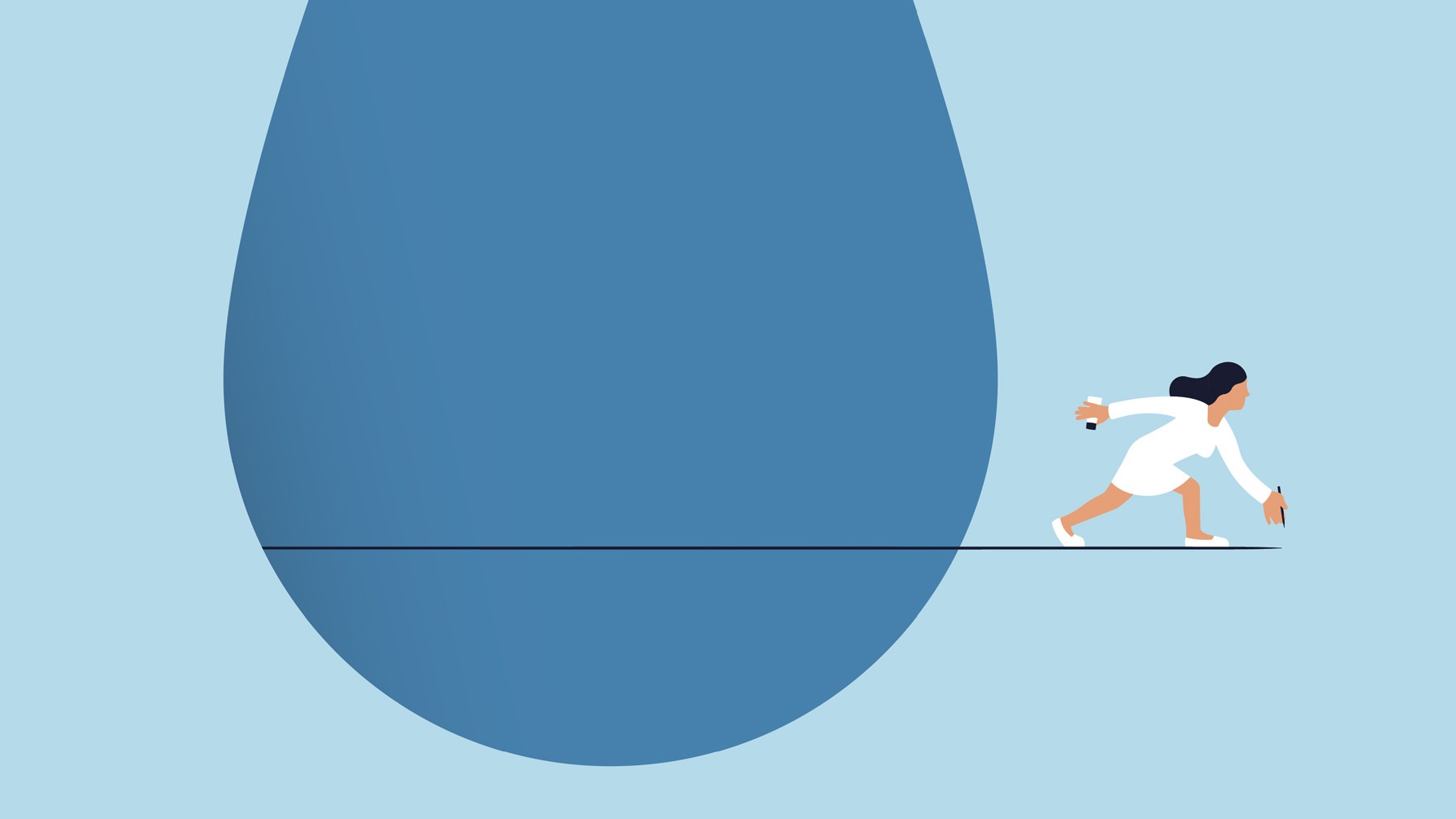 Hair care is entering the picture as well, and not just through the now ubiquitous dry shampoos. OWA (Out of this World Amazing) Haircare is a powder shampoo that you lather between damp palms and massage into wet hair. Calgary's Unwrapped Life says its hockey-puck-sized shampoo bars, which contain a coconut-oil-derived cleansing ingredient and essential oils, give you 50-75 washes with proper storage. Packaging and shipping materials are minimal, recycled, and recyclable.
Waterless products have so far been largely the preserve of small, independent brands, but the big players are catching up. If anything predicts a move into the mainstream, surely it's Proctor & Gamble's interest in the trend. Its range of dry shampoos—Waterless—was developed in Cape Town, South Africa, during the Day Zero water crisis, and is expected to arrive in North America sometime this year. P&G is also working on DS3 Clean, eight solid products for body and home including face wash, shampoo, and cleaning products.
Of course, environmental friendliness is only one part of the beauty picture—products are only good if they do what they're supposed to. A few weeks into using that little bottle of An-hydra morning and evening, and the contents have been barely dented. It quickly and thoroughly removes makeup and dirt, and leaves skin feeling clean and fresh. With sensitive, ultra-dry skin, I tend to avoid exfoliants, but this one hasn't stripped moisture or provoked my eczema. The Toronto brand is introducing recyclable refill packets for the bottles soon, and parent company SL&Co, launched by Bite Beauty founder Susanne Langmuir, will be widening its waterless product range this year.
Smaller, simpler, smarter, and more sustainable—the waterless beauty trend is easy to love.
---
This article is from our Spring 2020 issue. Read more from our Beauty section.