I am a writer, I mostly work at home, and there was a time when at the start of each day I had a little ritual.
My wife, Melissa, went to work. Our twin boys, Emmet and Jack, headed off to school. Finally alone, I opened wide the dining room window. I sat at the table looking northeast so I faced the apartment block next door. If I turned my neck to the left, I could see Mount Seymour in North Vancouver. Before me, I set a pad of ruled paper and a Lamy fountain pen or, if I was feeling a little twee, an old-fashioned straight pen to dip in a bottle of ink. Then I waited.
I had trained myself to respond to an auditory trigger, the chirp or song of a bird. It was the sign for me to write.
I discounted seagulls and crows for some reason, but a chickadee or a purple finch tune would do. A Steller's jay, which has a raspy, guttural chatter—well, I heard one of those and I just went. Ghost stories, Second World War horror mashups, serialized YA fantasies, it all happened at the dining table in our two-bedroom rental suite. I focused on the page.
Of course, it was my way to overcome writer's block. And, I'll admit, these last few years I have not practised the ritual as much as I should. But at least I had access to my creative self. I could be alone, alive, and attuned to something inside me. No longer. That was before the pandemic.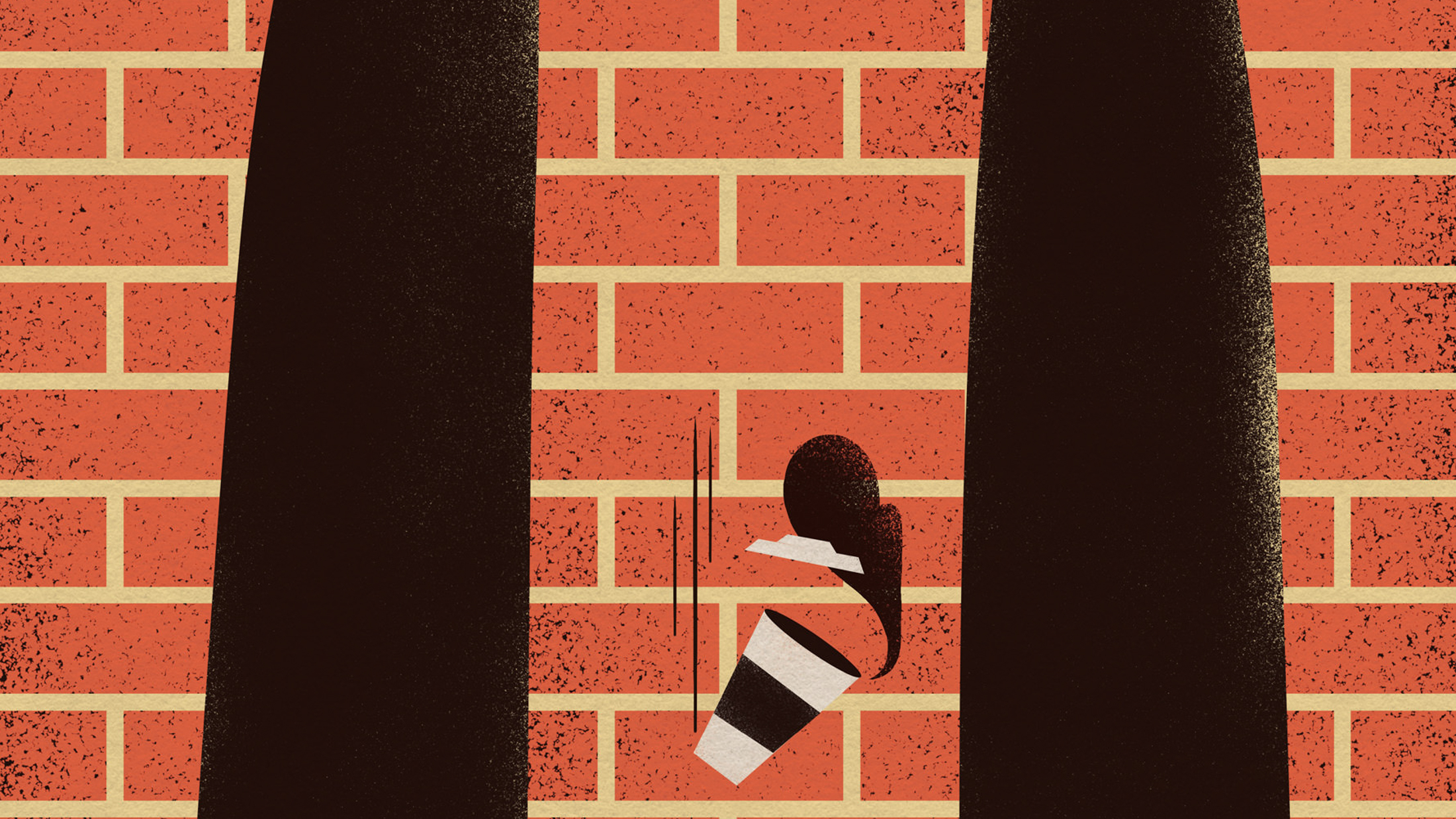 After the outbreak, Melissa and I pulled the boys out of school two days before spring break. I taught my last in-person workshop at Simon Fraser University's Writer's Studio that weekend. Melissa went into the office twice, caught the sniffles, and then it became official at her work: everyone was to do their job from home until further notice.
Melissa now has installed herself and a giant computer in the dining room. She warns that no one but her is allowed to look at her screen when she is on the job for security and privacy. I didn't realize she worked for the CIA. Emmet clings to his tablet. Jack plops himself in the living room before a gaming PC. I retreat to the master bedroom.
I have a desk in the corner on which rest two junky monitors. I can write okay, but it's not the same. More importantly, I've been trying to figure out how best to continue teaching my writing workshops online. I purchased a webcam and a USB headset with a microphone. I hated the mic and purchased a stand-alone podcasting kit by Røde. It was not cheap. A dual monitor bracket was next. It cantilevers the screens over the desktop and frees up space. Bonus, it makes me feel like the hacker in a techno-thriller. Take that, CIA Melissa!
My last purchase was a mechanical computer keyboard. Regular ones use mere rubber domes to trigger letter and number inputs to a computer. Mechanicals have springs and metal contacts. It's like Black & Decker versus Vitamix. What would you want to use for a lockdown smoothie? Add the fancy writing software, Zoom account, a new motherboard for my backup PC, and I would guess I've dropped nearly a thousand dollars fluffing my digital nest.
The result? Well, I haven't had so many people see the inside of my bedroom, ever. And I've discovered it goes both ways. I am obsessed with how people's homes appear during video meetings.
I knew something was up with me when I couldn't stop commenting on S's back wall. She and I sit on the same not-for-profit board of directors. In our first lockdown-era meeting, S beamed in from her bedroom. It looked like a shot from Apartment Therapy. The walls matched the bookshelves, which were painted mojito green. On them she had arranged neat rows of books. A trio of vintage cameras provided the perfect conversational accent. She had, I believe, ferns. I kept saying, "It's so nice."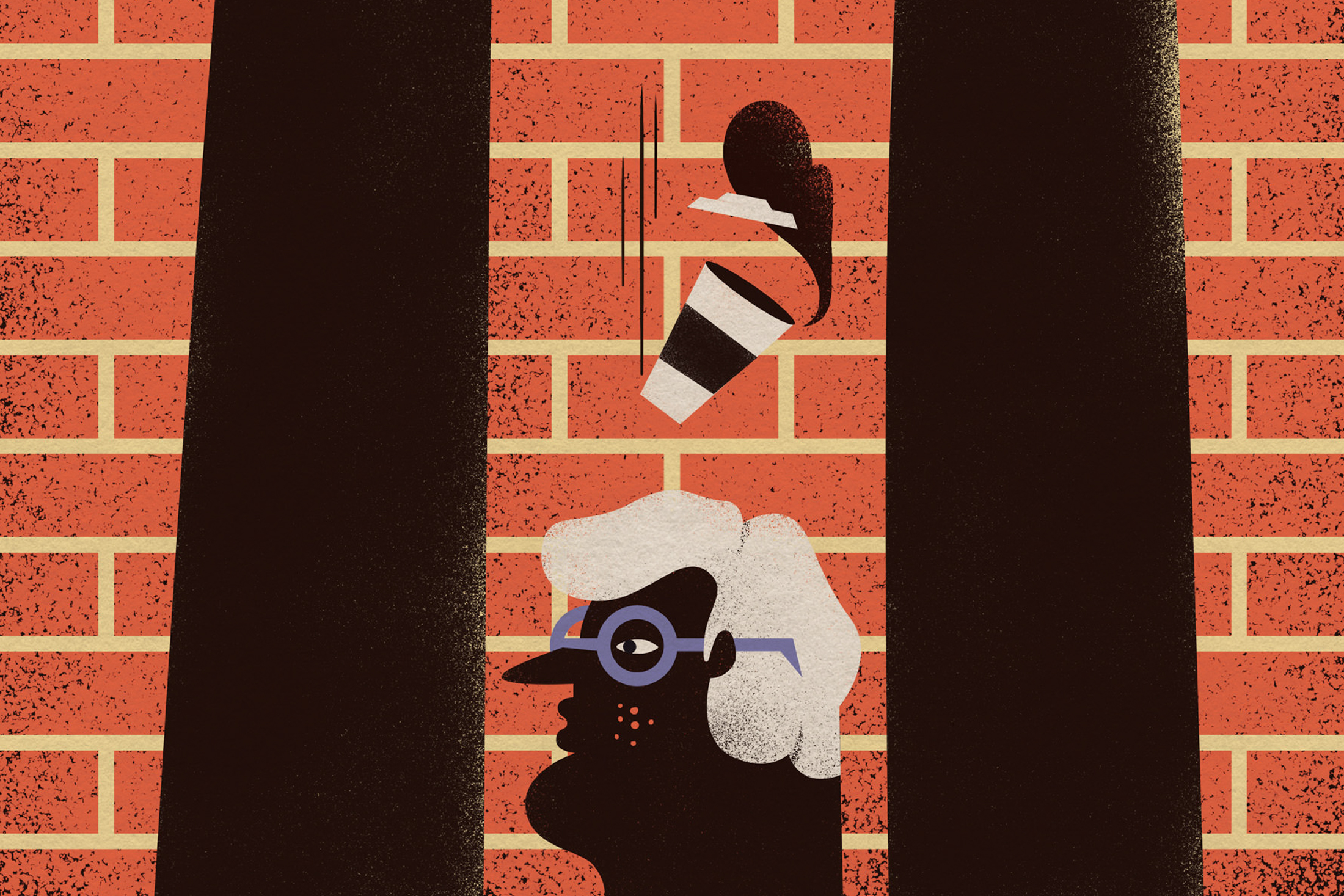 I, on the other hand, pointed the camera away from the bedroom and toward the window. I was backlit like some villain in a neo-noir Frank Miller comic book.
I did so because, while Melissa's side of the room is tidy and empty, my side is a mess. In my closet is a collection of cameras that once swelled to 200 pieces. Hanging on straps of leather and shoelaces, hidden among 20 blazers, suits, and tuxes are guitars, banjos, and ukuleles. You see, the suit collection hides the stringed instrument collection, and I need both because one can never be sure when one will be called to go on tour with Steve Martin.
I am trying to up my background game. I've rotated my desk and camera so light from the window hits my left side. Our family has more books than 60 linear feet of bookshelves can hold. The webcam now reveals a 10-foot pile of books that sits on a trombone case (because I collect brass instruments, of course). I attempted to tidy the stack so it looks nicer, but it didn't. So I bought two canvases handpainted with reproductions of iconic art deco posters by A. M. Cassandre, Normandie, and Roger Broders, Marseille, porte de l'Afrique du nord. The hope was a honking big beautiful poster or two could anchor the disparate visual elements. No luck.
Out of ideas, I opened the bedroom window wide and sat at my COVID-engineered writing desk. I thought about the contradictory unloneliness of it all. I thought about how the wide world through the lens of the camera enters my inner world.
That place in me is open, wild, and free, but the webcam makes it appear shabby and devoid of chic. It makes me feel self-conscious and in no way makes me feel like myself.
I listened for a bird song. I heard none.
---
This article is from our Autumn 2020 issue. Read more Essays.