Fashion, art, and culture lost one of its great contemporary minds this weekend.
Virgil Abloh, one of the most influential designers of the decade, was a prolific fashion collaborator and contributor to cultural innovation right up until his passing on Sunday.
In honour of Abloh's ability to link together life and art, bringing unexplored techniques and practitioners to the forefront of the fashion establishment to be finally given their due, we look back at one of our favourite projects: the LV² capsule collection by Virgil Abloh and Bathing Ape's Nigo.

This story is from our Autumn 2020 issue.
---
Two years into his tenure as artistic director of menswear at Louis Vuitton, Virgil Abloh has released his first collaborative collection for the label. It's a capsule designed with Nigo, founder of the influential Japanese label A Bathing Ape and one of the godfathers of streetwear—the sartorial movement that grew from a niche concern to a creative and commercial force that has reshaped the fashion establishment.
The 39-year-old Abloh, who was born and raised in Rockford, northwest of Chicago, cut his teeth providing creative direction for Kanye West through the rapper's commercial peak before blazing his own trail with a trio of influential labels, culminating in 2013's Off-White. With Off-White, Abloh grew from a behind-the-scenes tastemaker into a genuine celebrity, dressing Jenners, Kardashians, and Hadids, making Time's 100 Most Influential People list of 2018, and crafting visual motifs embraced worldwide. Like him or not, he is one of the most influential designers of the past decade, and his appointment at Vuitton in March 2018 felt like the cresting of streetwear's wave, its techniques and their practitioners finally given their due by the fashion establishment.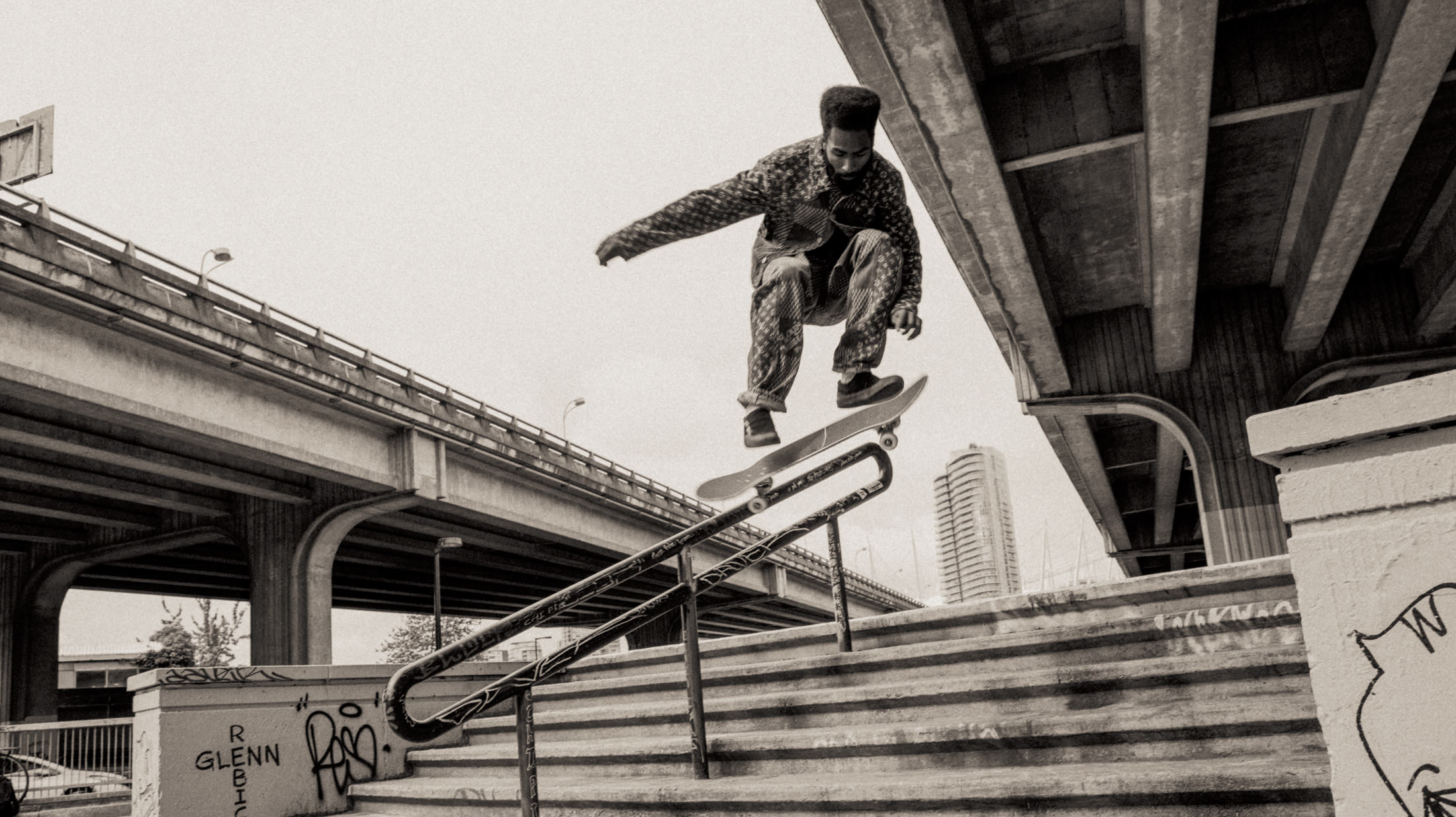 While high-profile collaborations are still novel in high fashion, they are foundational to streetwear and part of Vuitton's MO. Mark Jacobs, whom the 166-year-old French fashion house tapped to launch its first prêt-à-porter collections in 1997, made his most enduring and prescient moves with collaborations with artists such as Stephen Sprouse, Richard Prince, Takashi Murakami, and Yayoi Kusama. Jacobs' successor, Kim Jones—a friend and mentor to Abloh—continued this pattern of collaboration, working with the Chapman brothers and the estate of Christopher Nemeth. In one of Jones' final collaborations, he worked with New York City skate brand Supreme—founded by Englishman James Jebbia, who shines as brightly in the streetwear pantheon as A Bathing Ape.
Abloh is perhaps the most prolific fashion collaborator working today, linking with everyone from Nike to Ikea to Evian. For Vuitton, though, he chooses his partners, much as his predecessor Jones did, as a gesture of recognition. And Nigo is well worthy of recognition.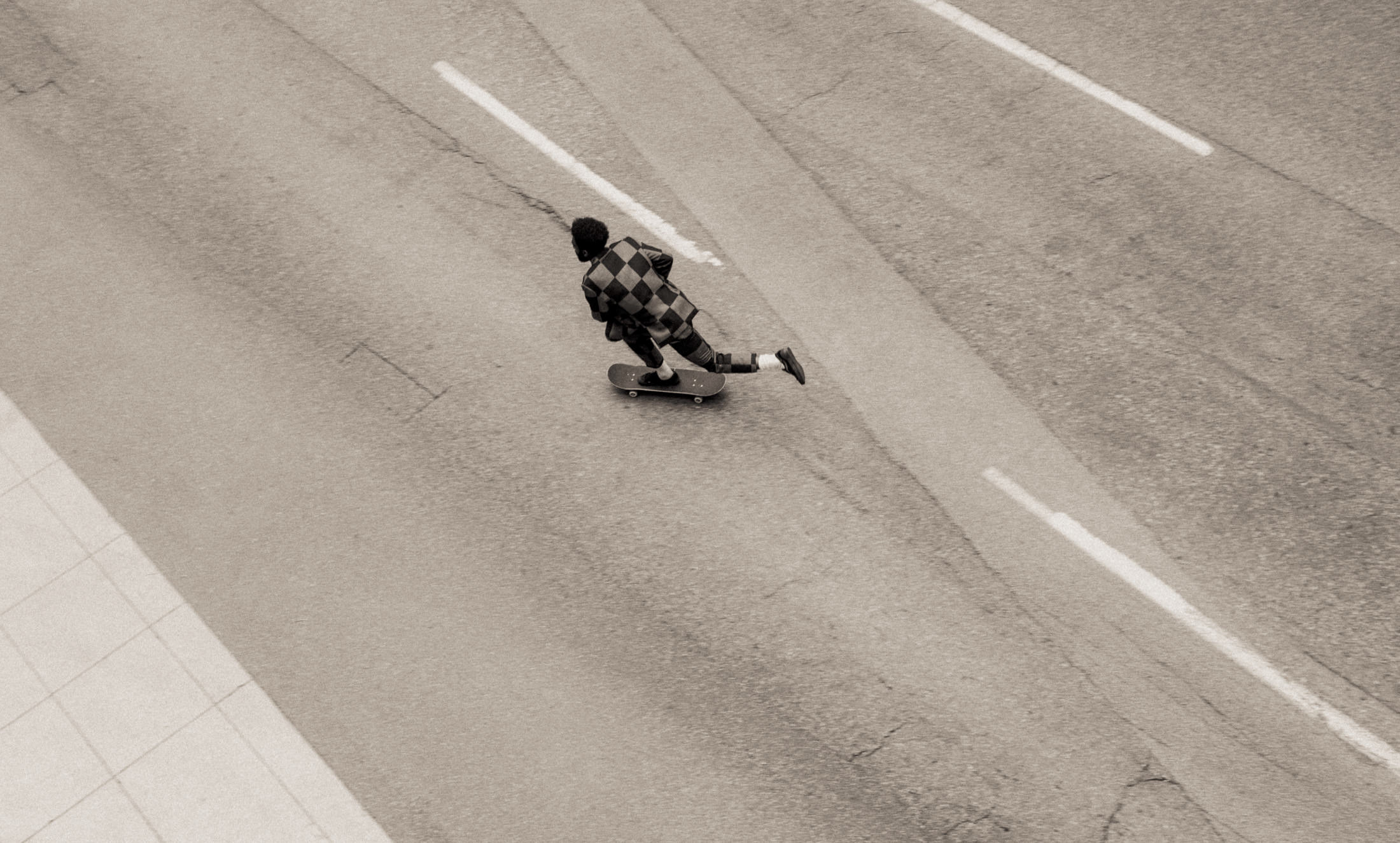 It is well established that Nigo co-wrote the playbook for contemporary streetwear—check out W. David Marx's 2015 book Ametora: How Japan Saved American Style for a concise account. Abloh is open about the outsized influence A Bathing Ape had on his and his peers' work. Before A Bathing Ape, no one waited in line for limited-edition T-shirts, released in batches throughout the year. This is now known as the drop model, and it's been adopted by fashion brands of all sizes to maintain a constant drip of product and content, tuned to the rhythms of an always-on media ecosystem.
Abloh and Nigo have called their collection LV², the exponent pointing to the idea that collaboration done right is creatively multiplicative. This collection bears out the thesis; it is perhaps the strongest work to emerge from Abloh's Vuitton to date. Abloh's major presentations for Vuitton have been long on statement and spectacle, so much so that the clothing feels secondary. LV², in contrast, has a sense of ease about it, like a long, soft exhale.
Abloh has said that work on this collection began with tailoring, owing to Nigo's love of Savile Row and English mod culture—a tribe animated by style much like the Tokyo Ura-Harajuku scene that birthed A Bathing Ape. Abloh and Nigo riff off the classic Damier check pattern throughout—the first time it's appeared on Abloh's designs—combining it with the Vuitton monogram and applying it so liberally it becomes more textural than symbolic.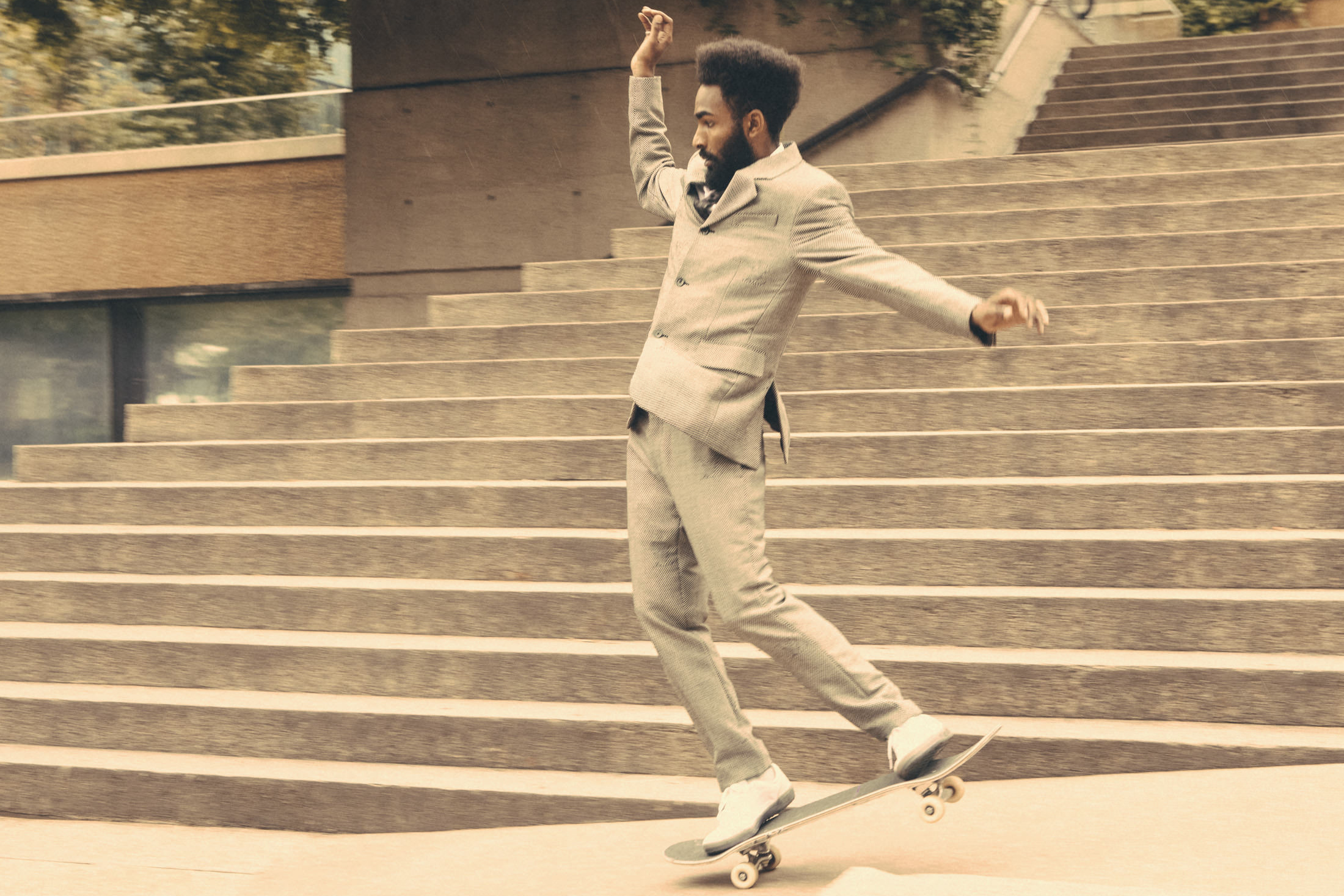 Nigo's characteristic cartoon animals appear throughout, a leisurely duck popping up as the collection's mascot. Other Nigo motifs show up, too: construction that looks as though one layer of material has been melted and poured over the other, a drippy effect used often in the Icecream line of footwear and accessories he co-founded with Pharrell Williams in the early 2000s. This trick is particularly effective on LV²'s denim pieces, the most immediately striking work. The assembly recalls the traditional Japanese technique called boro, a patchwork repair method. Whether an intentional nod or just a coincidence, there is something pleasantly cheeky about a method that's all about thrift and reuse appearing in such a luxurious context. It fits the spirit of the collection—playful and free. It's an energy it would be great to see Abloh hold on to.
Talent: Malik Walker. Styling: Lovisa Drever. Grooming: Christopher Deagle. Photographer's Assistant: Yohan Kim.
---
This article is from our Autumn 2020 issue. Read more stories about Style.